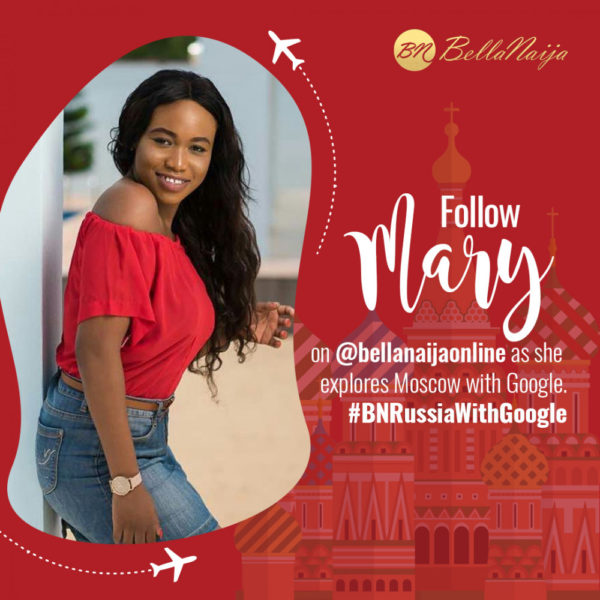 Hey BellaNaijarians!
It's Mary Edoro here and I'm so excited today because I'm going to Russia!
For the next couple of days, I will be exploring the beautiful cosmopolitan Capital of Russia – Moscow with Google.
My journey has already been made as smooth as possible with Google Trips (Android/iOS) and the Google App (Android/iOS). All my flight details are easy to access, there are also suggestions for restaurants, shopping centres and must-see places right from the app -without me even searching. How cool is that!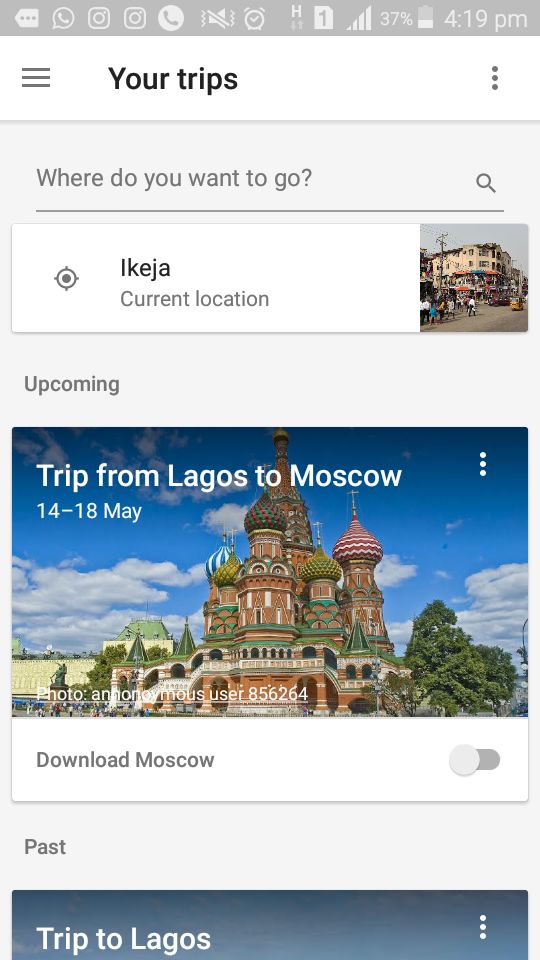 I can't wait to explore more Google Apps and services on this trip as the itinerary is packed with lots of fun activities and places to visit.
I'm particularly looking forward to seeing the Luzhniki Stadium which will host the opening and final matches of the FIFA 2018 World Cup in June and July respectively!
I've always been fascinated by the historic structures in the city and guess what? We are going to be staying in Hotel Baltschug Kempinski which overlooks some of the most popular buildings including the Kremlin and St Basil's Cathedral. Get ready to have your timelines flooded cos I be taking pics.
I'm already at the airport with a huge cardigan (No jokes, it's 16-26°C there!). You can keep up with my trip on social media on @bellanaijaonline and these hashtags #BNRussiaWithGoogle, #RussiaWithGoogle and #BNTravel!