Thank you BellaNaijarians!
After a rigorous searching for SME's with the best pitch on the BellaNaija.com website…
The SME of the Week is Ralza Bakery – @ralzabakery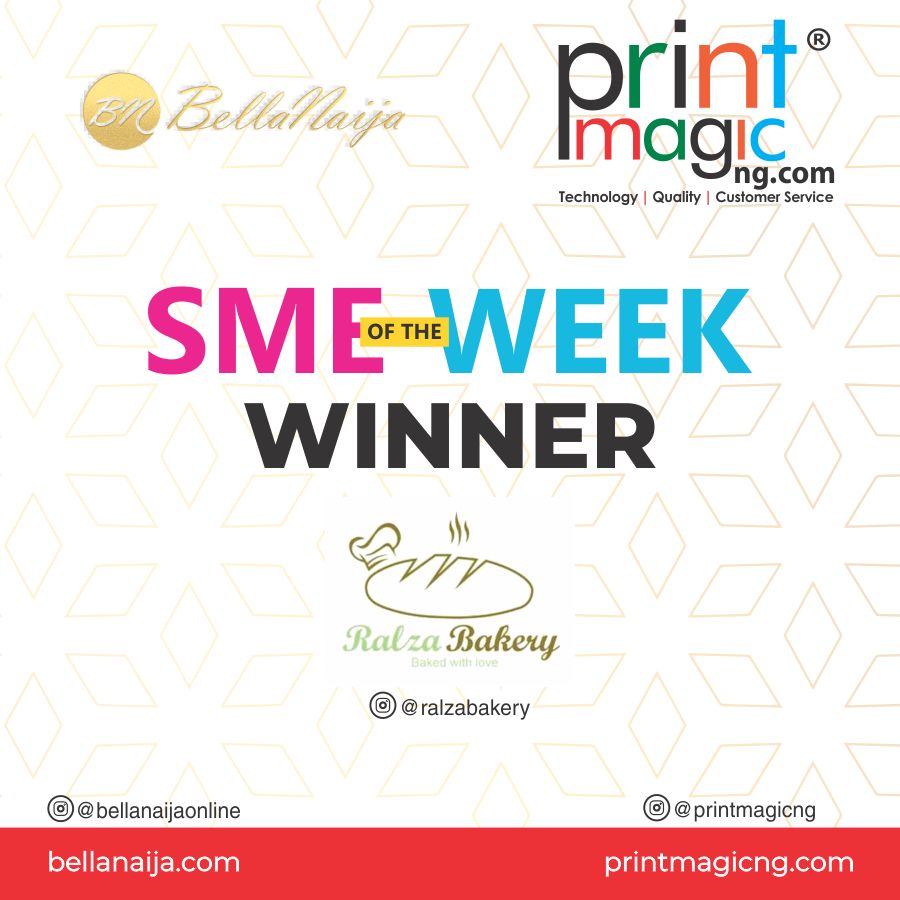 Congratulations!
A Print Magic representative will contact you shortly.
**
Hey BellaNaijarians!
A few weeks ago, we announced that BellaNaija, in partnership with Print Magic, will be giving SMEs quality marketing materials: Business Cards, Flyers, Letterheads, Branded Gift Bags and Notepads from a simple competition.
In case you missed it, read all about it here.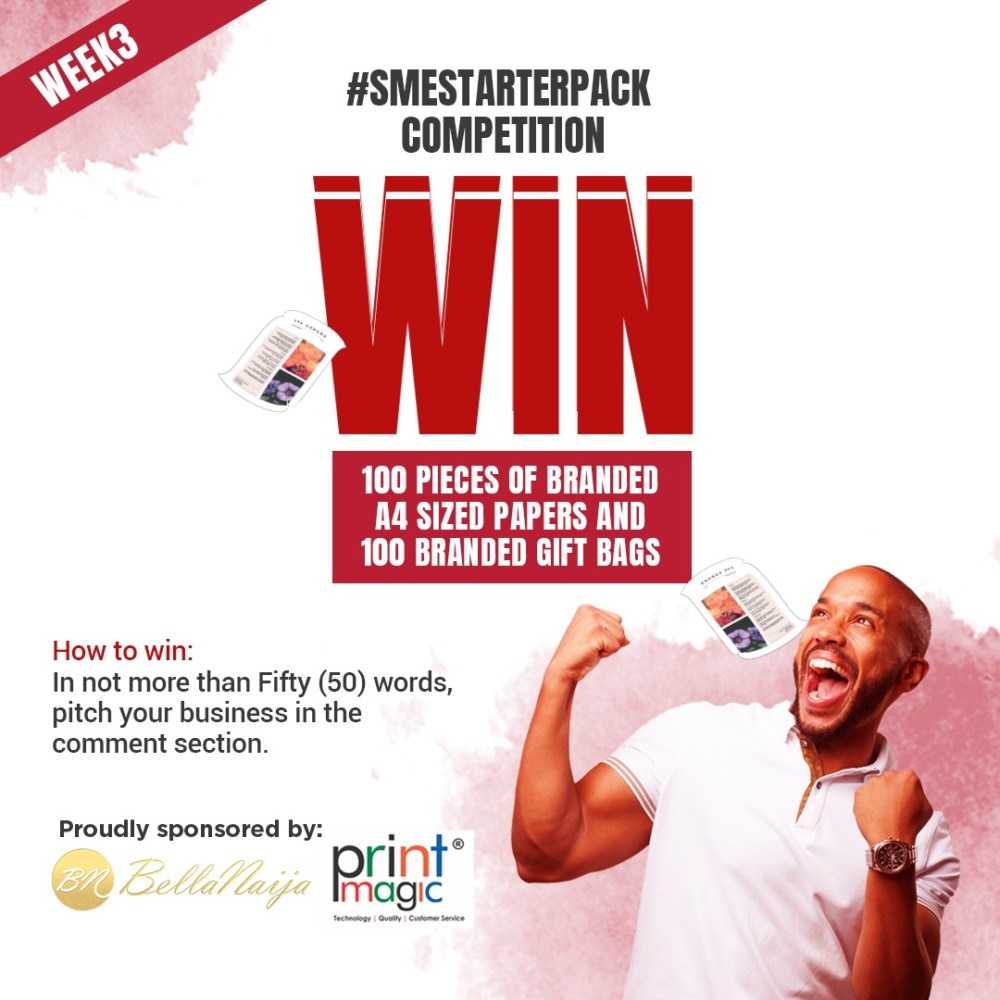 How It Works
In 50 words, in the comment section of the weekly #SMEofTheWeek posts on BellaNaija.com, pitch your business and tell us why your SME deserves the product we're giving out that week.
You must be following BellaNaija on all social media platforms; Instagram – @bellanaijaonilne, Twitter – @bellanaija.
You must be following PrintMagic on social media; Instagram – @Printmagicng
All products will be delivered to your doorstep anywhere in Nigeria for FREE.
Winners will be contacted by the PrintMagic Team with further instructions
**Other Ts&Cs apply
For every week, in each month, the following items will be given out:
Week 1 -100 Business cards
Week 2 – 1000 Flyers printed in full-colour impression on A5 Sized Matte paper
Week 3 – 100 pcs of Branded A4 Sized and 100 Branded Gift Bags
Week 4– 50 Branded Notepads in A5 Size, Spiral Binding, 100 Ruled Inner Sheets and Full Colour card cover.
**Please note that the competition is open to anyone who runs an SME in Nigeria or whose SME is affiliated with one in Nigeria.
Each week for the next 6 months, an SME with the best pitch will be selected in-house and will win the giveaway product of the week.
The competition opens NOW and will close on Thursday, 21st of June 2018 while the winner will be announced on Friday.
May the odds ever be in your favor.
Ready…Set…Go! Tell us why your SME deserves the product for this week – 100 pcs of Branded A4 Sized and 100 Branded Gift Bags