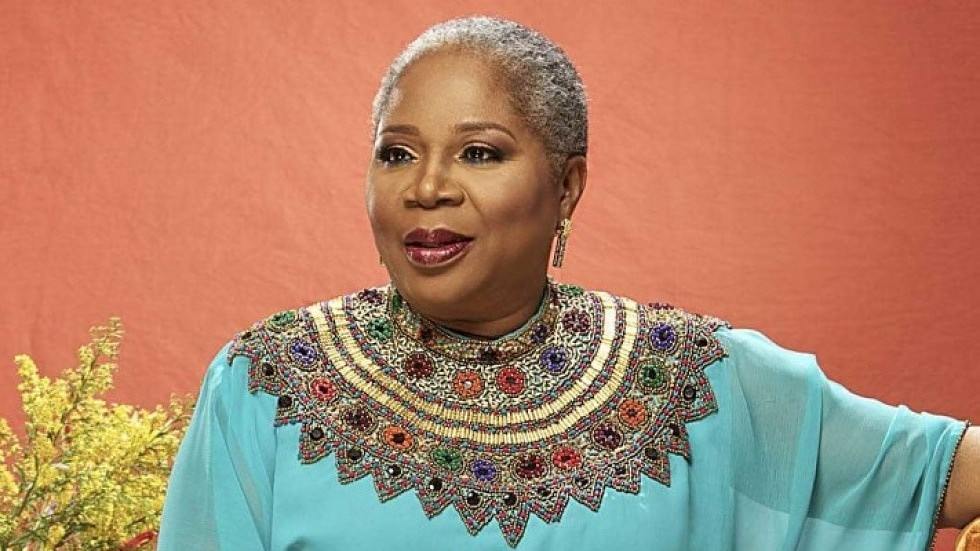 Veteran singer, Onyeka Onwenu has released a 3 minutes clip of herself in a passionate appeal to President Muhammad Buhari.
In the trending video shared on Facebook by Senator Ben Murray Bruce, Onyeka breaks down in tears as she reminds the world that Leah Sharibu, a 15 year old Christian girl remains in captivity despite the release of her non Christian colleagues.
Onyeka further implored the president to look to Thailand's recent cave rescue as inspiration.
See emotional video:
Please watch and share this moving moving appeal by music superstar, Onyeka Onwenu for the release of Leah Sharibu. Leah has been held for too long just for refusing to convert. The Quran itself says "there is no compulsion in religion", so #BringBackOurLeah

Publiée par Ben Murray-Bruce sur Mercredi 18 juillet 2018
You'd recall that Leah was among the 110 girls abducted from Government Girls Science and Technical College, Dapchi in Yobe State by Boko Haram insurgents on February 19, 2018. According to the account of one of the girls abducted, Leah was not released because she refused to convert to Islam.
Despite assurance from the federal government to free Leah, she remains in captivity.