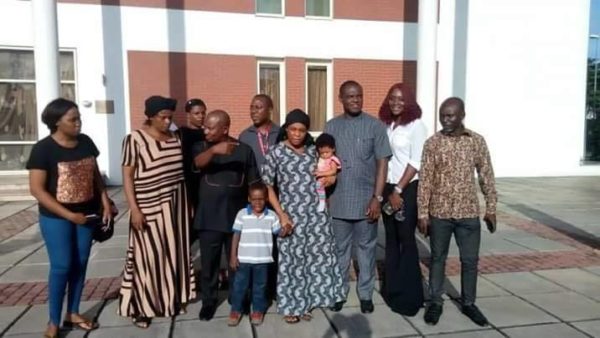 The Rivers State Government has opened an endowment fund for the 2 kids of Joseph Blankson who saved 13 people in a boat accident.
A boat Joseph had been riding in had capsized and one by one he saved 13 passengers, pulling them ashore. He had attempted saving the 14th person when, exhausted, he drowned.
The Rivers State Governor, Nyesom Wike, shared on his Facebook that the endowment fund was revealed while he received Blankson's wife, children and extended family at the Government House on Monday.
Joseph's wife, Mercy, was also employed by the Rivers State Government.
Wike also donated to the burial of the late hero.