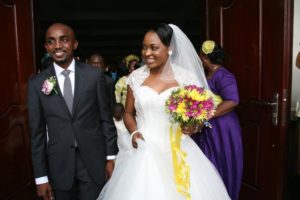 A love affair begins with a spark of interest, the spark may grow into a fire, and where both parties are committed; the fire grows into a roaring blaze. The love affair between Chimezie Ezichi and Iyiola Omole is one such story. Their love story began about nine years when they first met at the University of Ibadan and as the years flew by they grew to love each other more and more and finally decided to tie the knot on Saturday Nov 28th 2009 at the Church of the Assumption Falomo Ikoyi with the reception following at the Army's officers mess.
The bride Iyiola looked resplendent in her white wedding dress and was complemented by her groom who wore a black a suit with a grey tie The bridal train looked full of life in their purple and Chartreuse colored dresses and accesorised with hairpieces,the groomsmen towed the line of the groom and were dressed in black suits and grey ties.
Family and friends of the couple were dressed in yellow and navy blue.
We at BN wish the couple a happy and fruitful life together.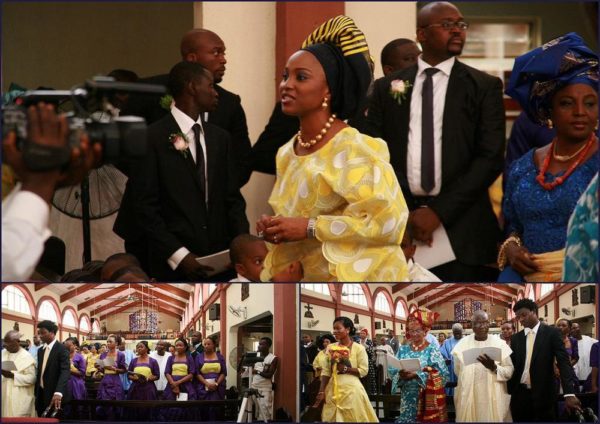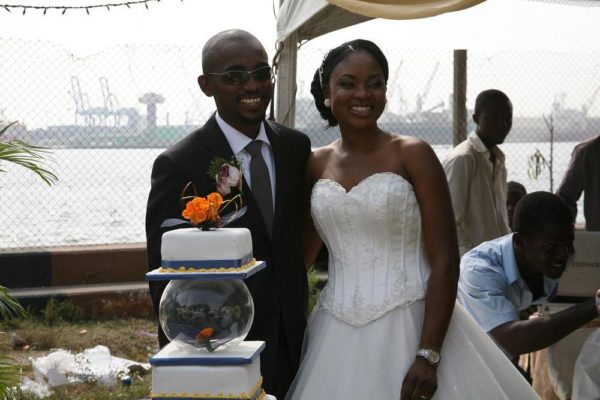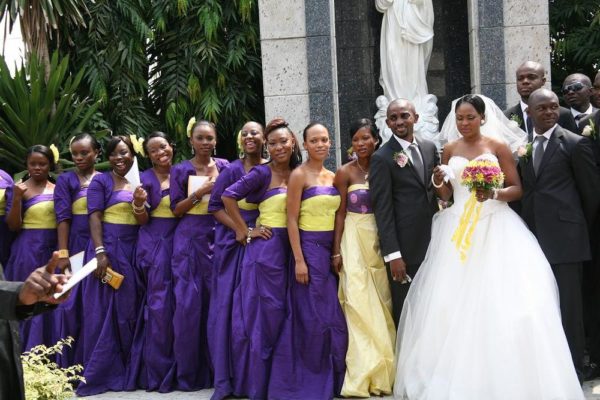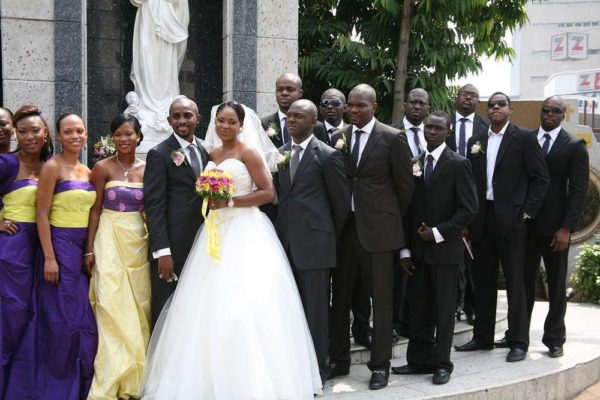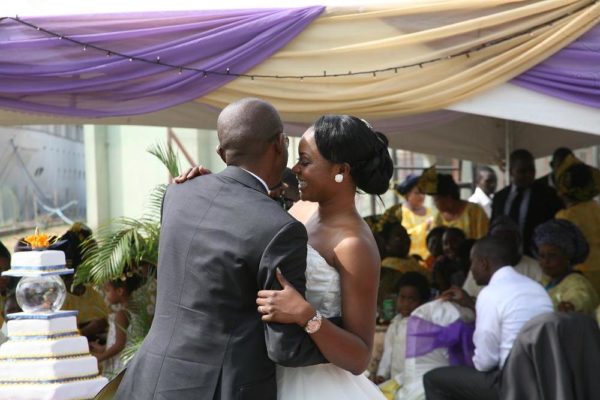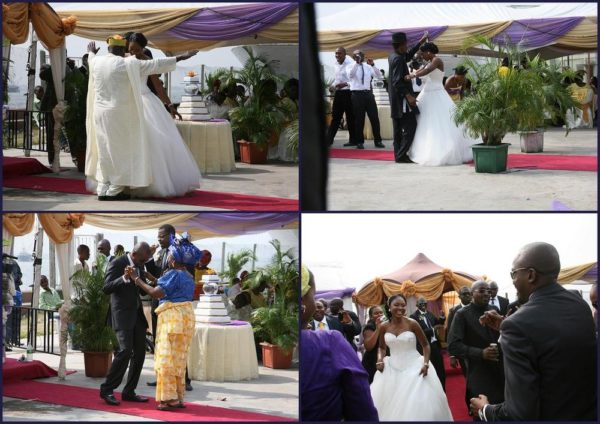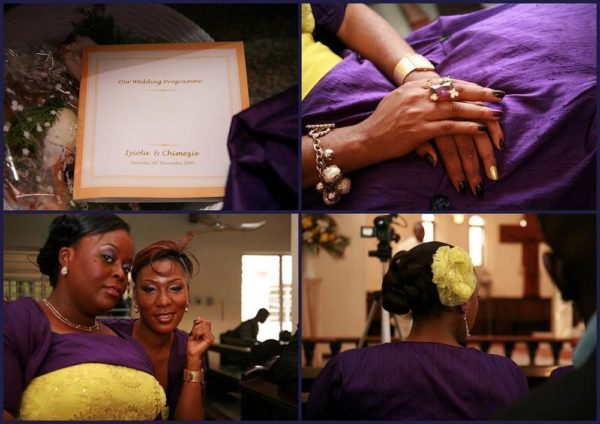 Photo Credit: Nachaiya