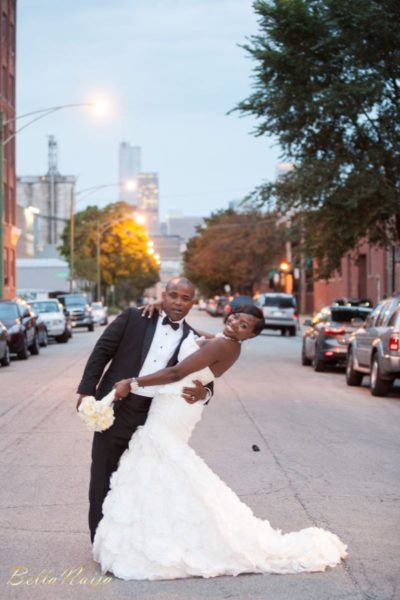 There is something so immaculate about the colour – white! For weddings, shades of white from ivory to champagne create a sensationally flawless effect. For Akeshi and Akin's stunning wedding in Chicago, the beautiful bride who owns Kesh Event Production, conceptualized, planned and designed her wedding pulled all the stops for this thoroughly modern fête.
Akeshi & Akin met 5 years ago at a friend's birthday party. They have mutual friends and the confident beau introduced himself to his future bride. Fun dates and romantic dinners grew into what the bride describes as "the best thing that ever happened to me." They have been together ever since!
In May of 2011, the couple planned a getaway trip to Mexico for Akeshi's birthday and while her intuition led her to believe that Akin would propose while they were on holiday; he surprised her by asking her to marry him just a few hours before their flight! She was so surprised and she said YES! They then enjoyed their holiday basking in their newly engaged glow!
On the 18th of August 2012, Akeshi and Akin said "I Do" in fabulous style. The bride walked down the aisle with both her mother and father by her side. With harps and violins playing in the background, she glided down the aisle looking stunning in her dramatic strapless dress with structured pleated detailing and a showstopping floral train. The groom Akin looked handsome in his bespoke black tuxedo. After their wedding ceremony, the couple stepped out as Mr & Mrs and enjoyed a fun photo session with their bridal train with the bridesmaids looking radiant in their buttercup-hued dresses and the groomsmen kitted out in sleek tuxedos.
Akeshi and Akin's wedding reception was a fabulously modern affair! The bride changed into a tri-strap fitted mermaid ivory satin dress which was a gorgeous fit for the reception theme. The loft reception space was perfectly enhanced by purple and amber mood lighting, white draping and an abundance of elegant flowers. Guests enjoyed the music, great food and delicious yellow cake with cookies and cream filling and vanilla cream cheese frosting! It was all about the couple as they danced the night away surrounded by their friends and family.
BN wishes Akeshi and Akin all the very best in love, life and marriage!
~ Wedding Photography – Laura Whitherow Photography | NMT Multimedia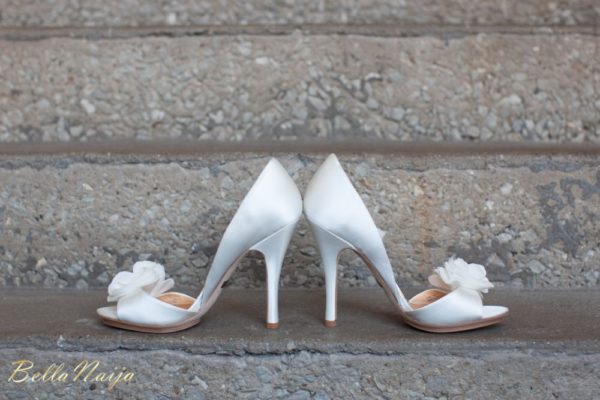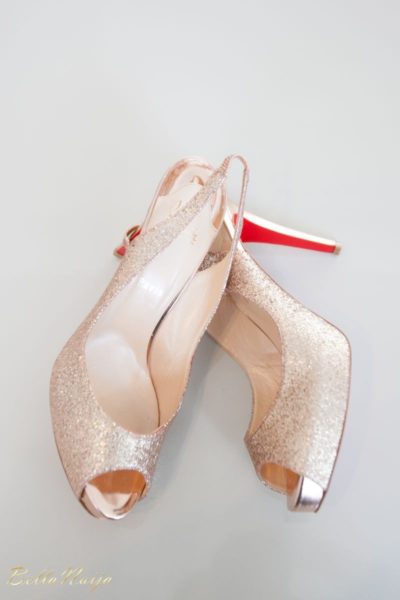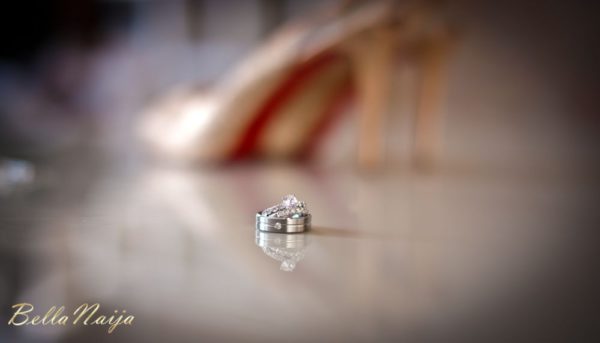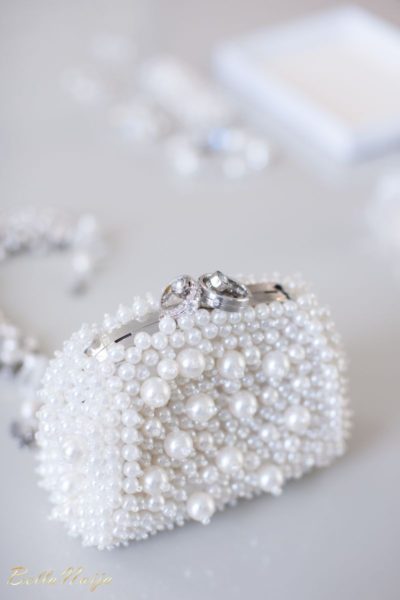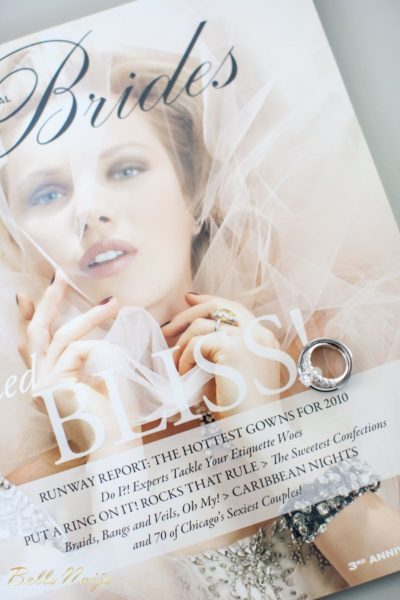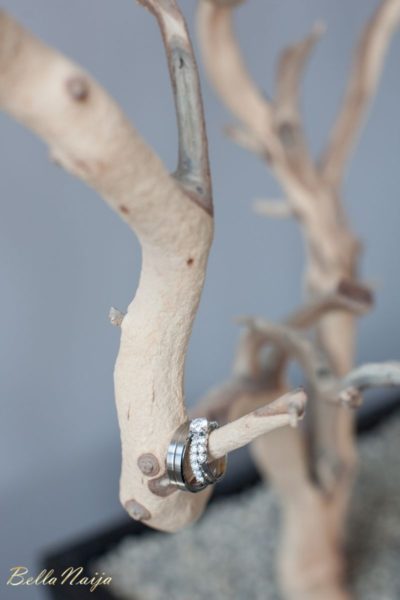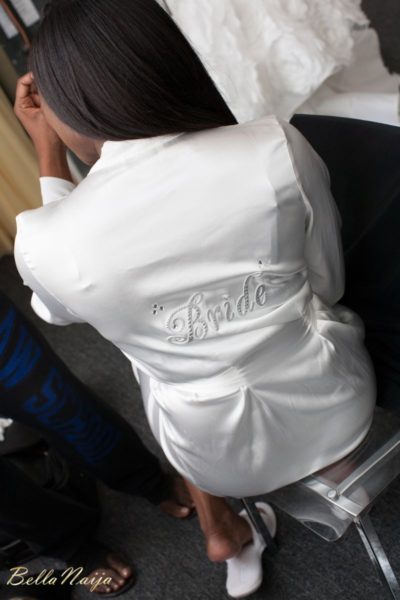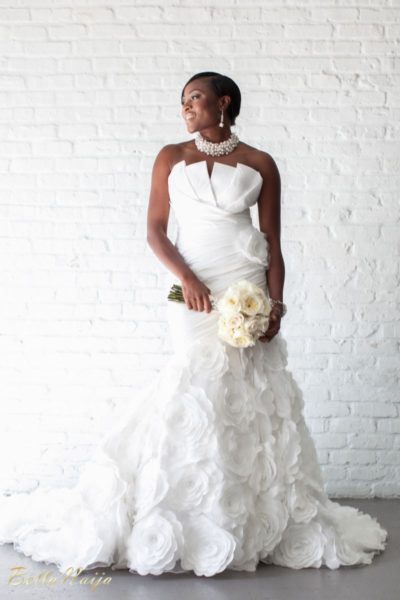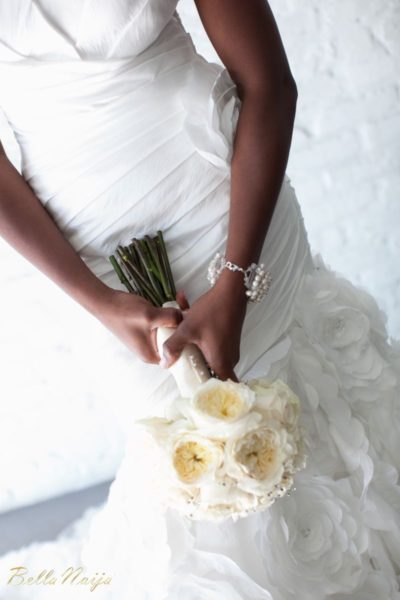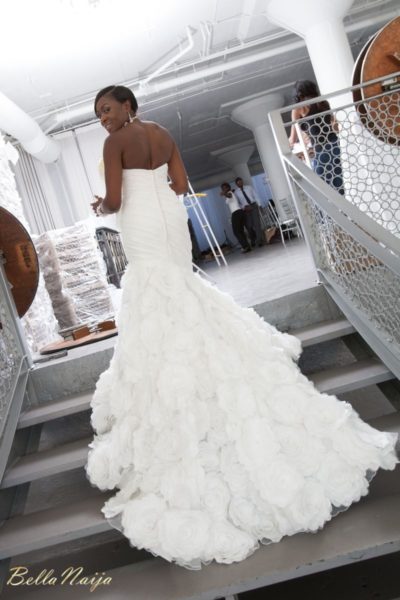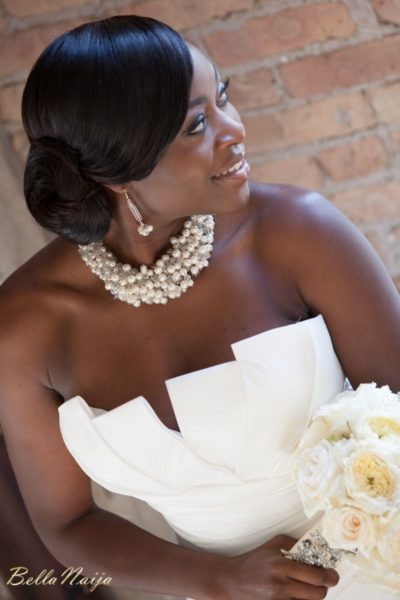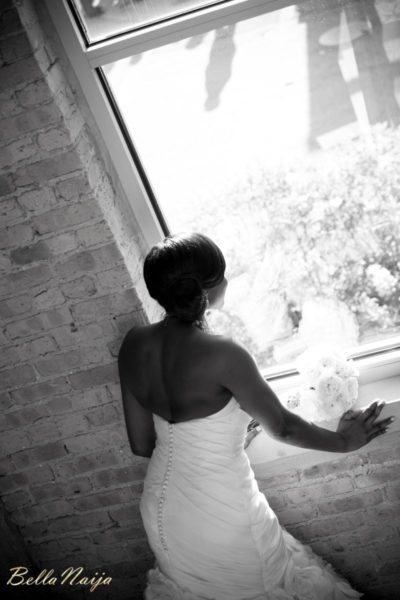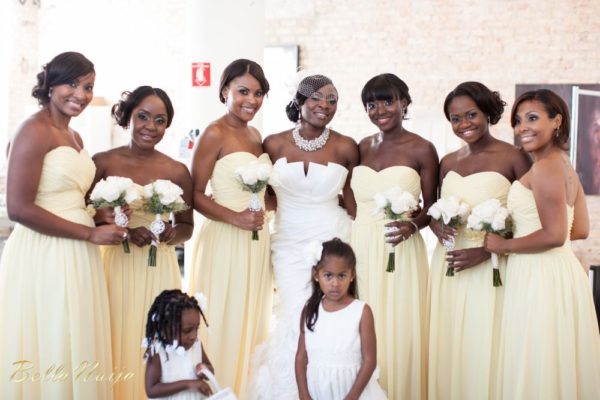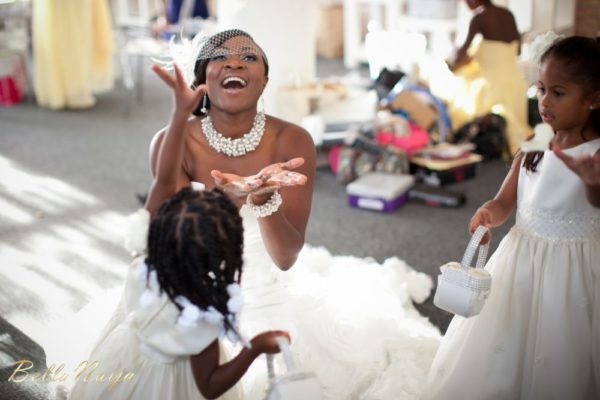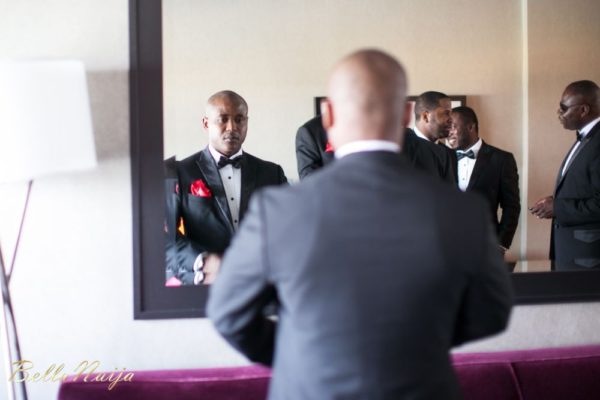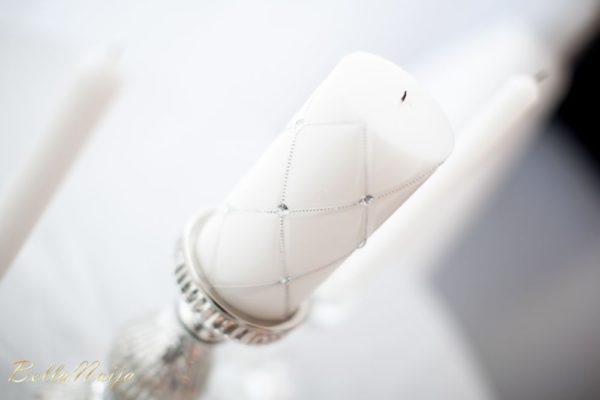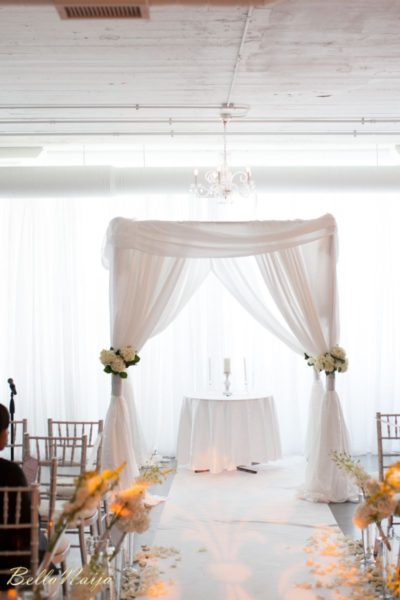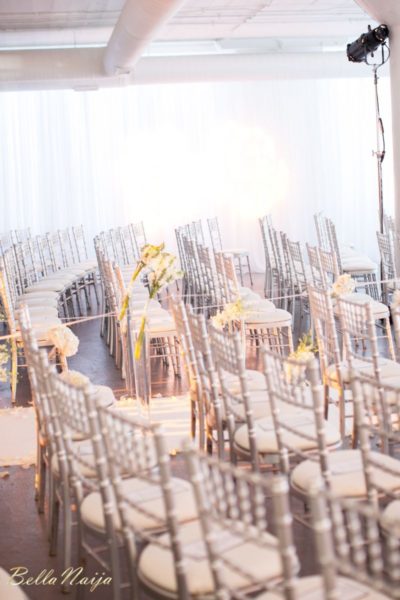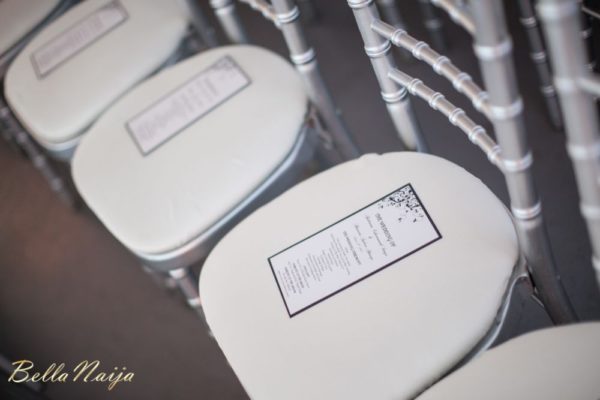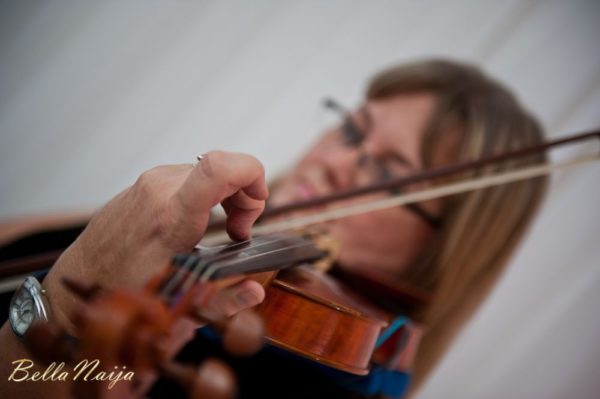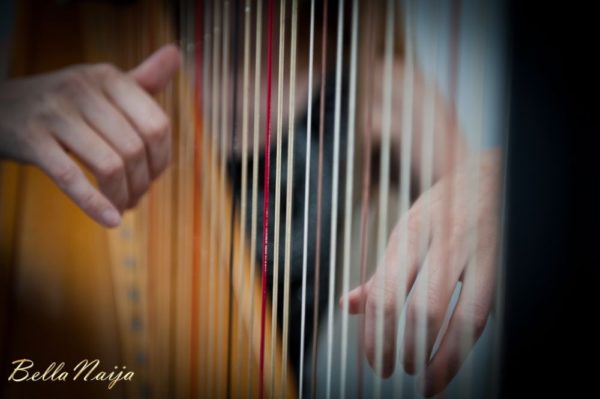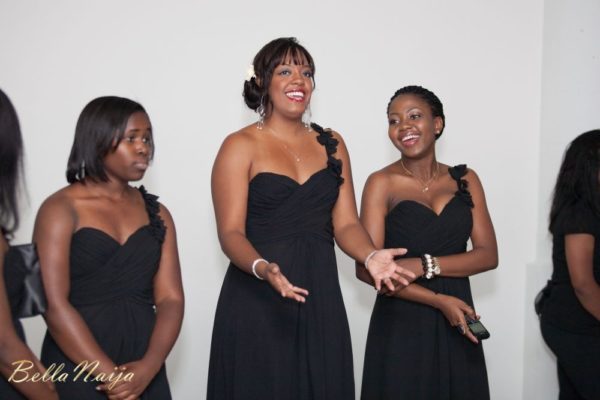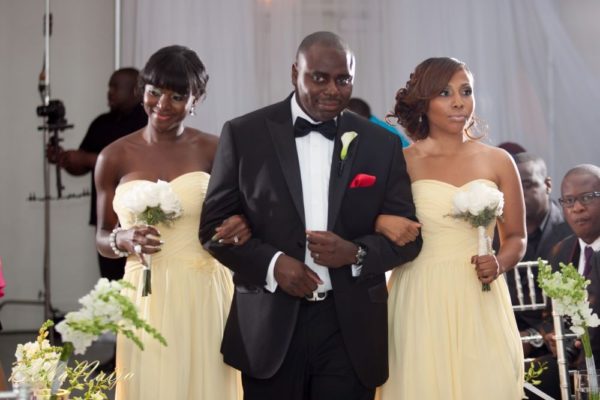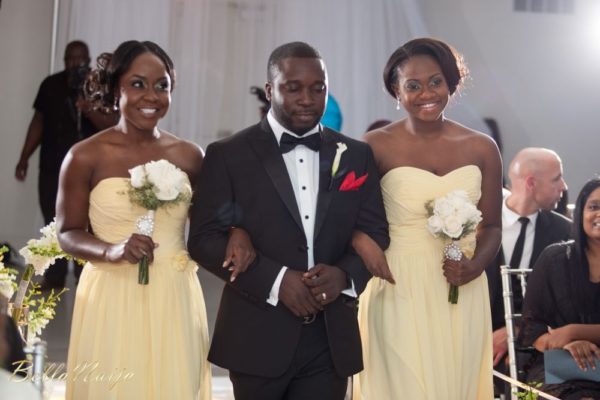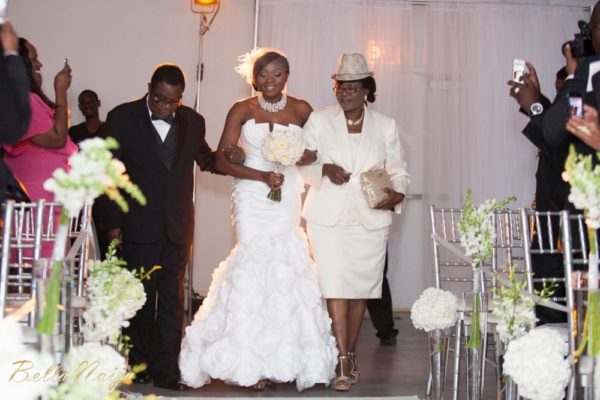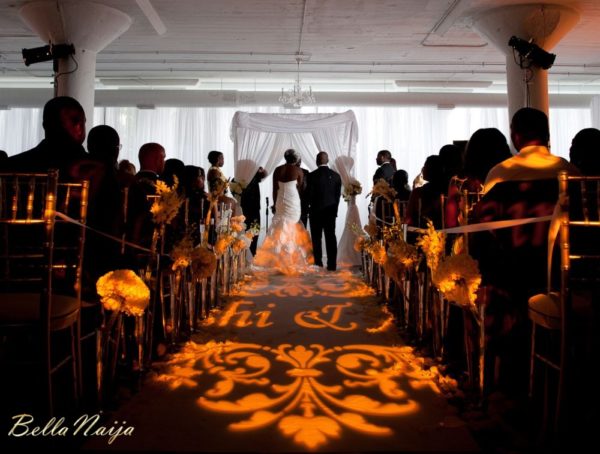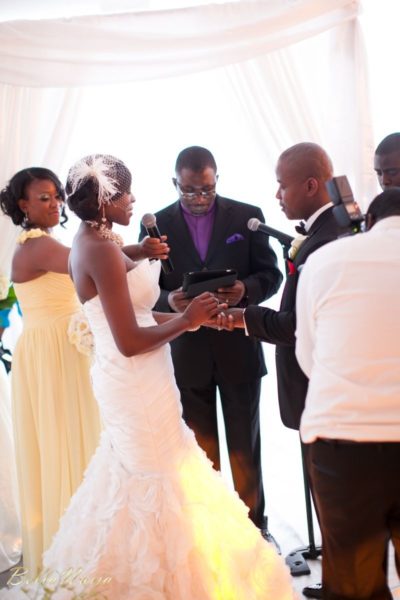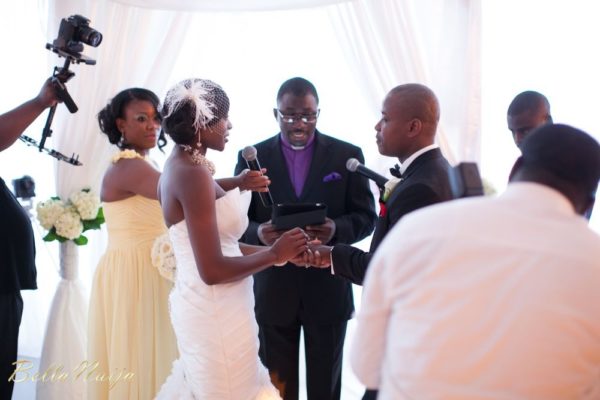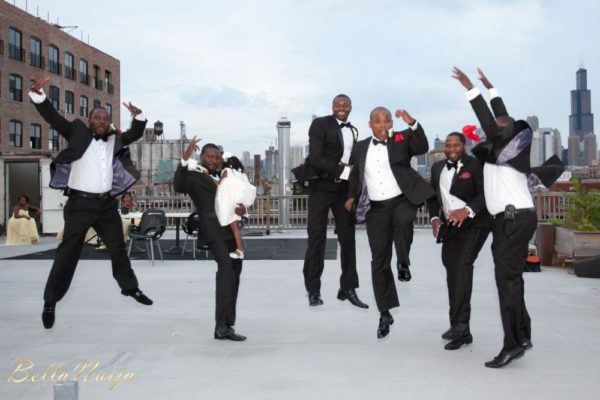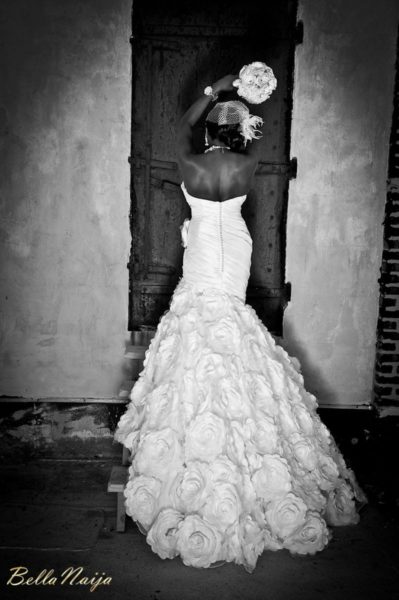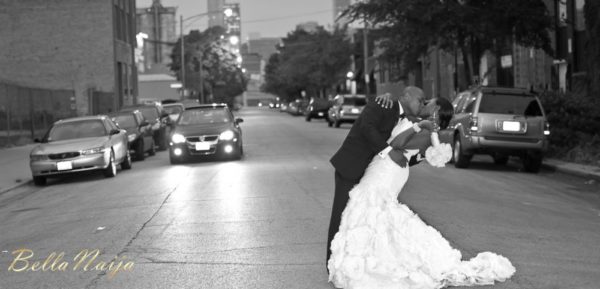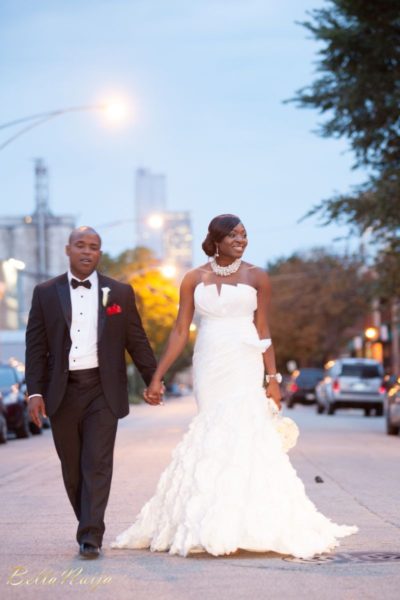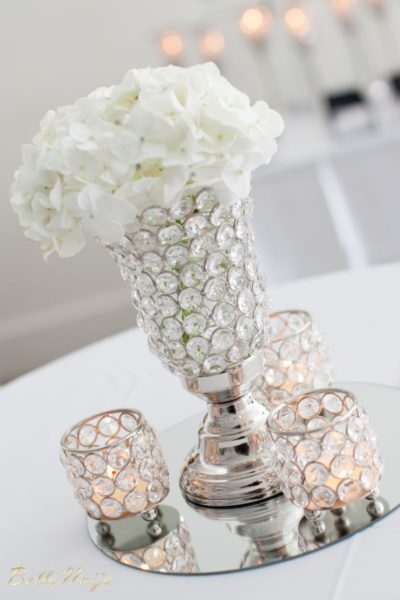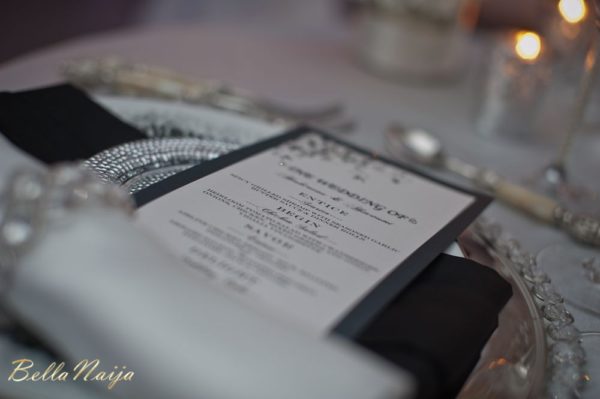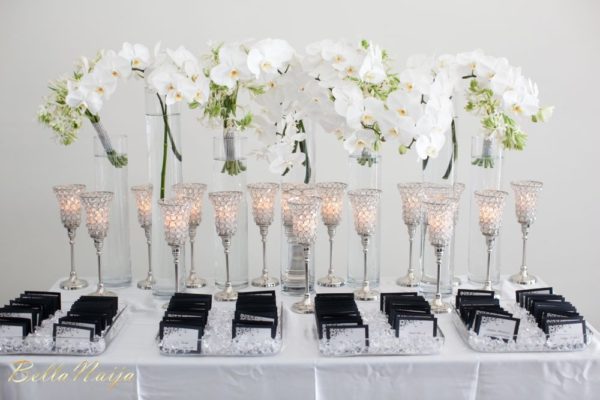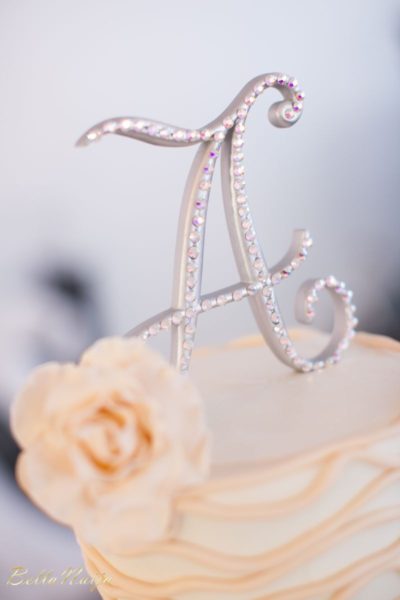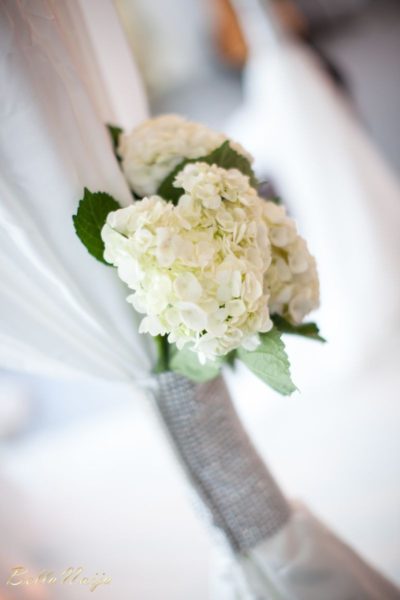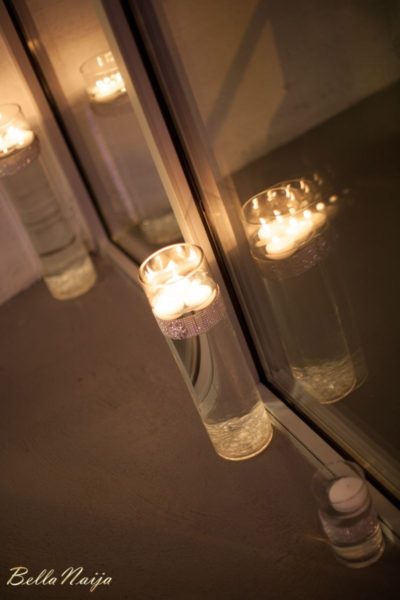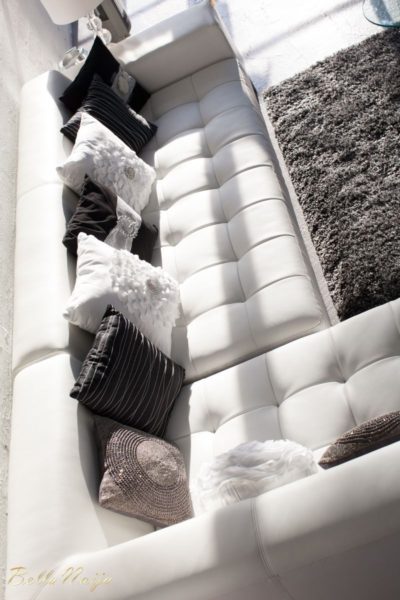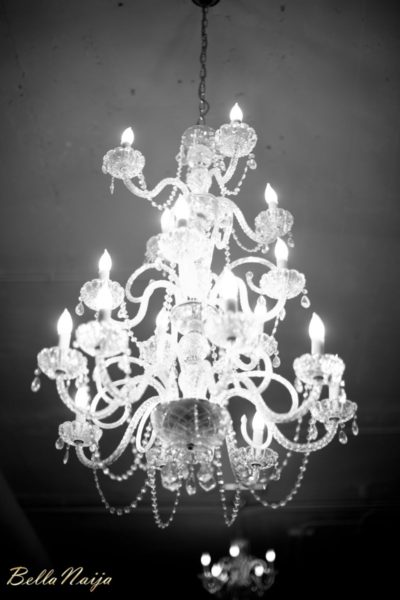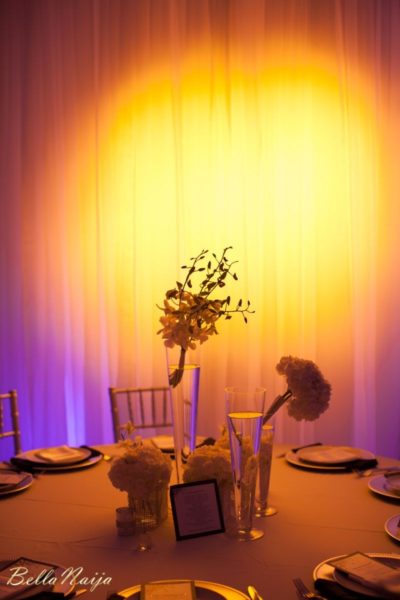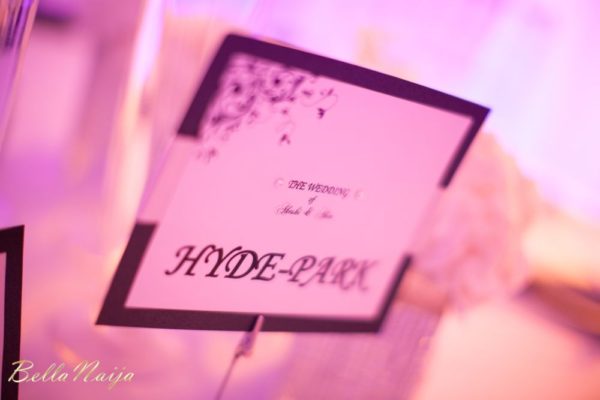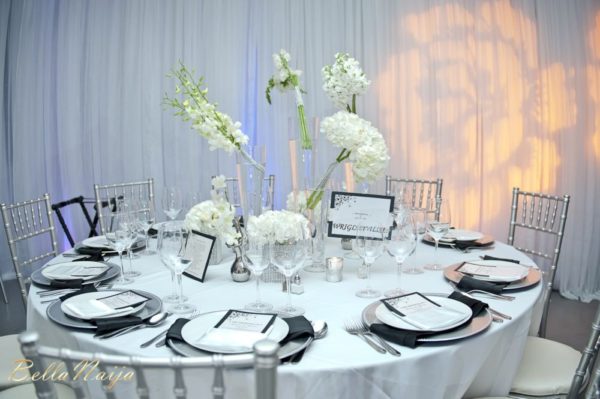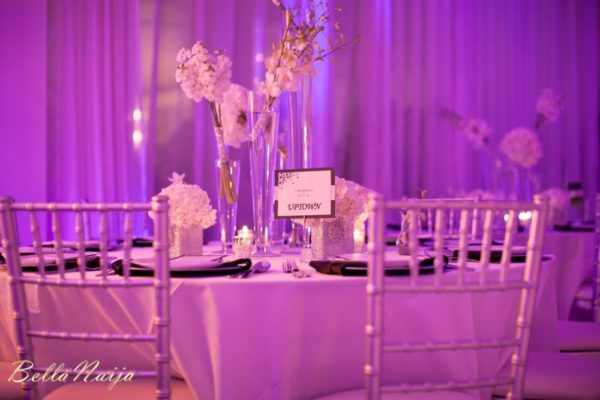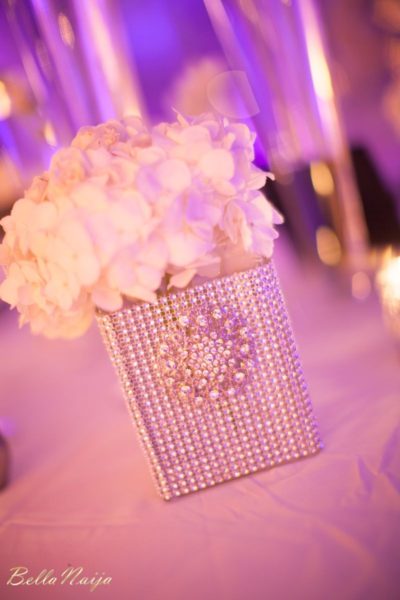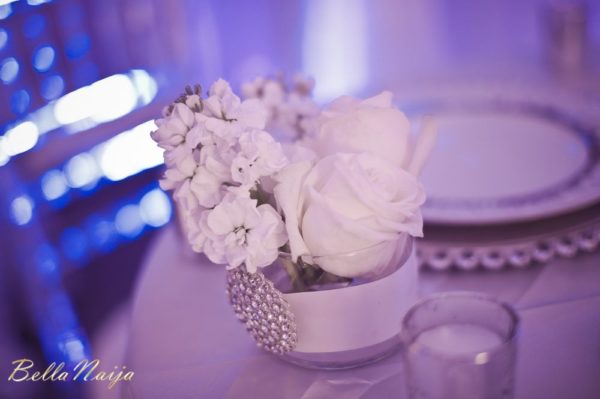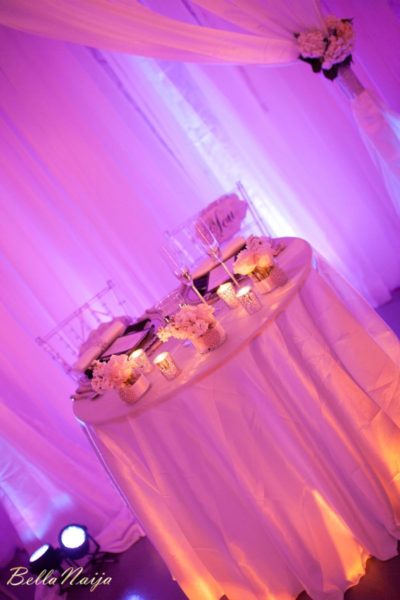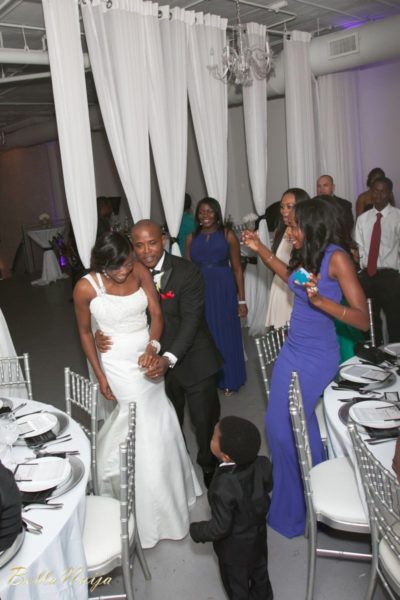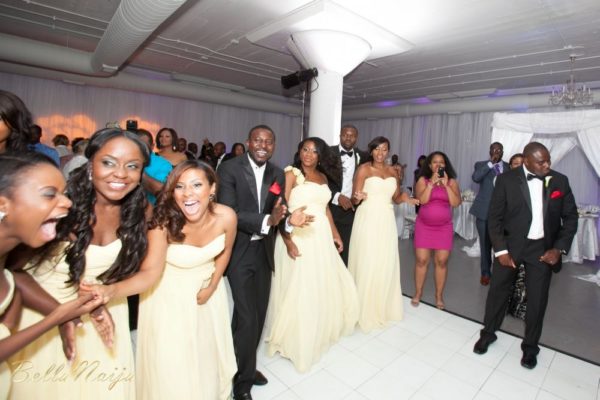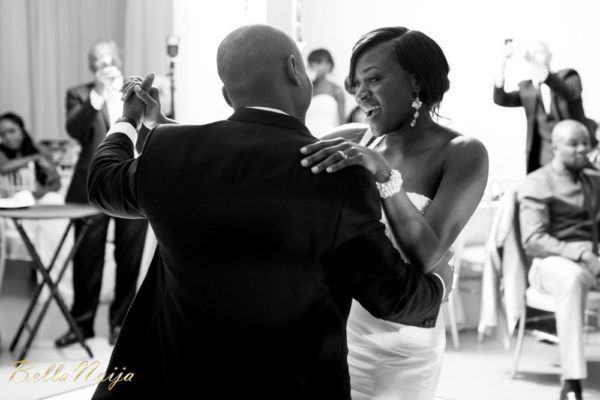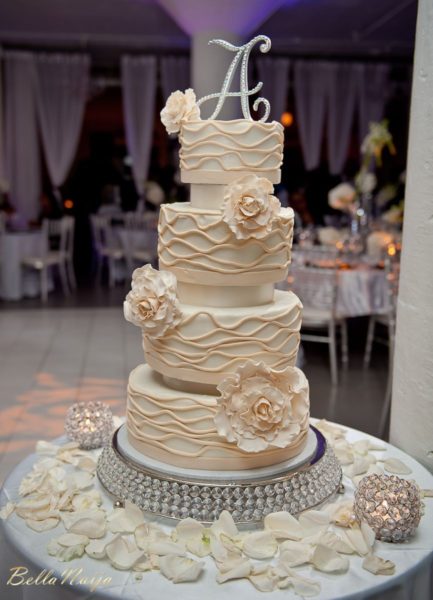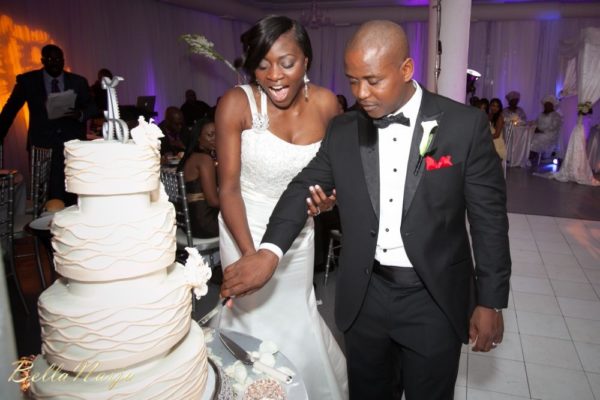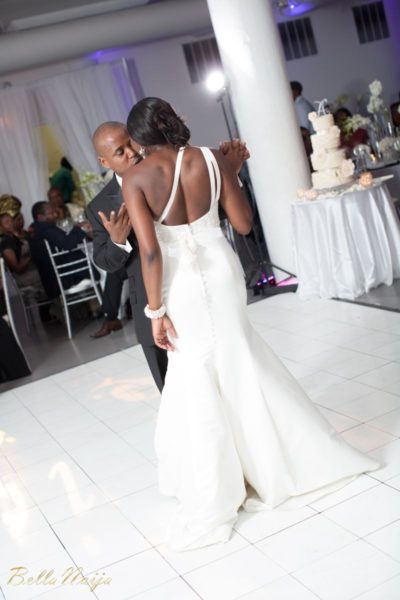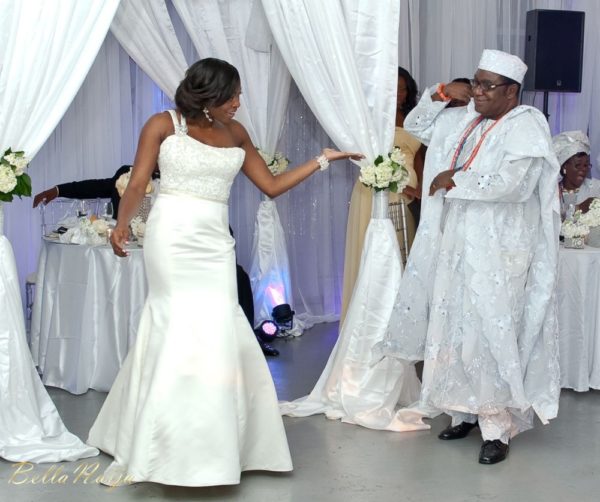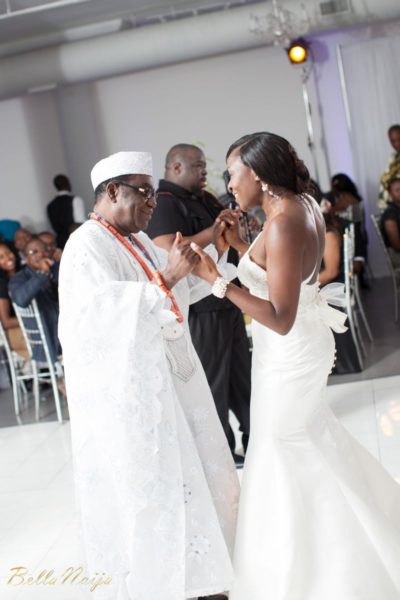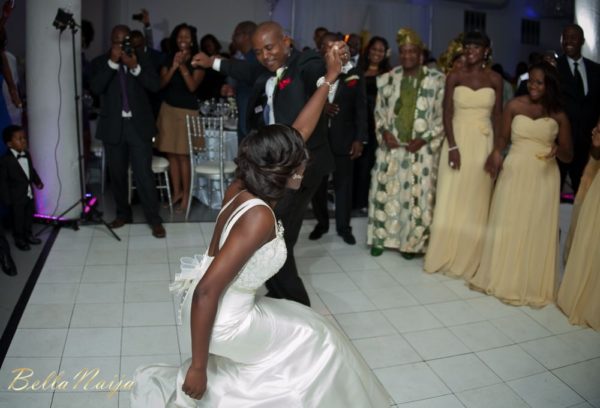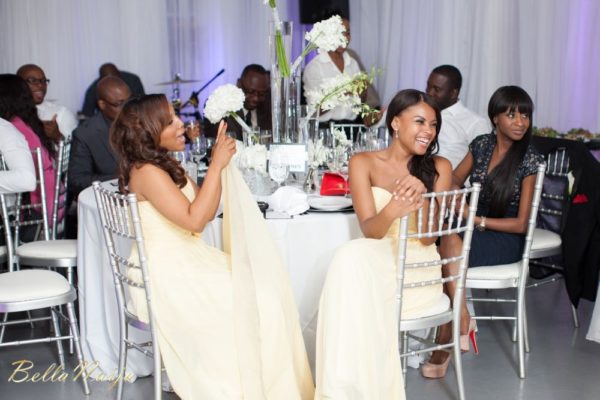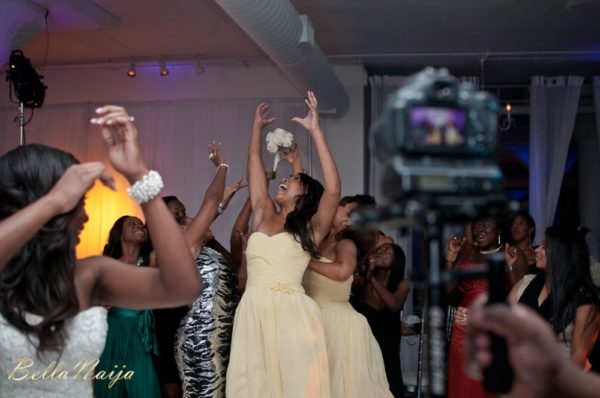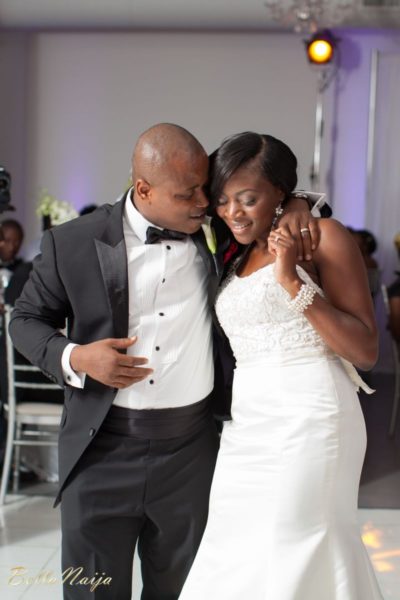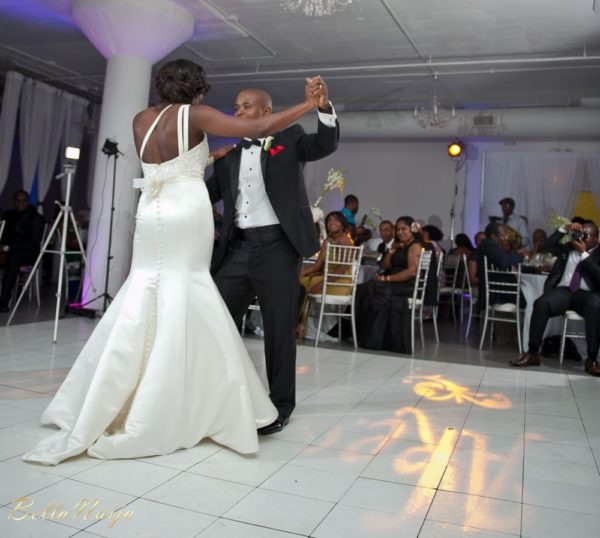 ~ Wedding Photography: Laura Whitherow Photography – http://www.laurawitherow.com | NMT Multimedia – http://www.nmtphotography.com
Wedding Details
Date: 18th August 2012
Wedding Venue: Room 1520
Wedding Colours: Black and White with crystal accents
Wedding Theme: Black Tie/Formal
My Wedding Chronicle with Akin+Akeshi from Toks Visions on Vimeo.
Wedding Planning and Design, Event Lighting & Draping: Kesh Event Production – http://www.kesheventproduction.com – Bride's Event Company 🙂
Wedding Venue: Room 1520, 1520 W Fulton, Chicago, Il, 6060
Wedding Dress: Jasmine Bridal Couture – http://www.jasminebridal.com/
Reception Dress: Custom-made by Bride
Bridesmaids Dresses: Jasmine Bridal Bridesmaids – http://www.jasminebridal.com/
Cake: Luscious Layers Bakery – http://www.LusciousLayers.com
Wedding Cinematography: Toks Visions – http://www.toksvisions.com/