We're always pleased to present Northern weddings – so rich in culture, ceremonies and celebratory attire! Today BellaNaija Weddings presents the 5 wedding events of Hudayya & Sadiq. This is truly a cultural journey as the lovely bride graciously tells us about the culture and story behind each of the ceremonies.
Hudayya Fadoul is a fashion designer of the label Hudayya Couture based in Abuja, while her groom Sadiq Sani Abacha is a business man.
Since the bride is a fashion designer, her outfits were so gorgeous. She also explained the wedding rites for us wedding lovers!
***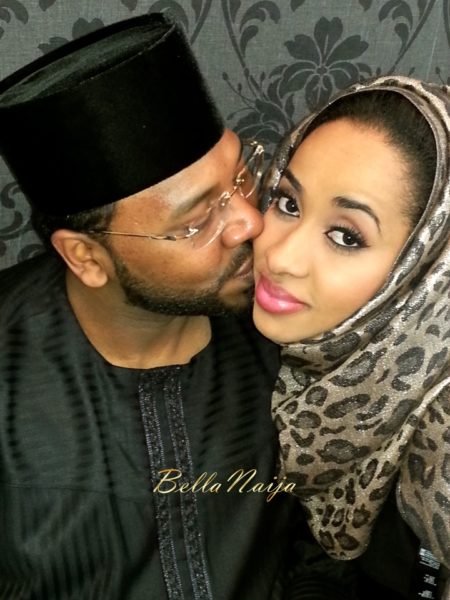 How We Met
from the groom, Sadiq
I saw Huda for the first time in '96. We were kids then but I knew she is special. I asked my cousin to take me to their house since she knows her but her dad refused to let me see her so we left without seeing her, saw her a couple of times over the years but finally managed to speak to her in 2008 and started courting her in 2009, and here we are.
How He Proposed
from the bride, Huda
I was in Dubai for a holiday with my family and Sadiq surprised me there! He invited me to dinner at Ossiano underwater restaurant at the Atlantis. While we were having dessert enjoying the view, I saw a diver with a big banner in the water saying "Hudayya the love of my life will you marry me?" and there he was on his knees with the ring.
***
Advice from the couple –
"Plan ahead of time. Get the best wedding planner – it is very important as it takes the stress off of you."
The beautiful couple recently celebrated their 1 year anniversary. BN Weddings wishes Huda & Sadiq a blessed and beautiful married life!
~ Photography: Tope Brown Studios | Ovation | Aisha Augie Kuta | The Entertainment
Kamu
Kamu means "catch" in Hausa. It's an event organized for the family of the groom to come "catch" their bride 😉
It starts with her friends not letting the groom's family see the bride until they pay a token … If her friends wants to make it harder for them lol, they have to sometimes find her in the midst of fake brides all covered up. If they can tell which is their bride, then she's theirs and they spray her with perfumes and take her out to dance.
This was me getting ready – all wrapped up in silver lace by my friends.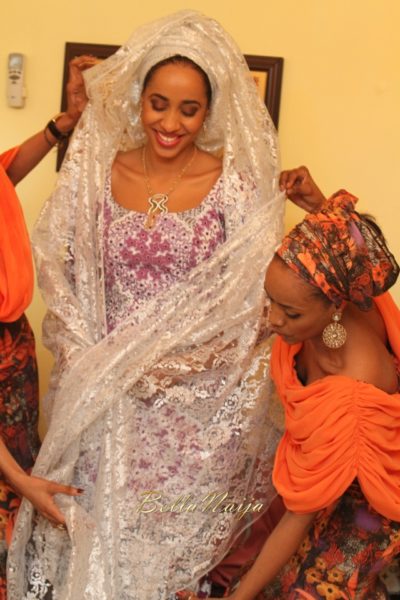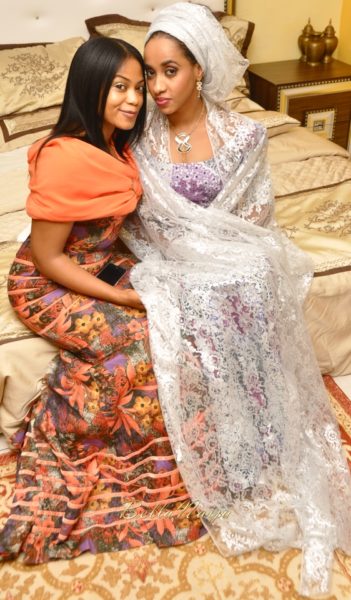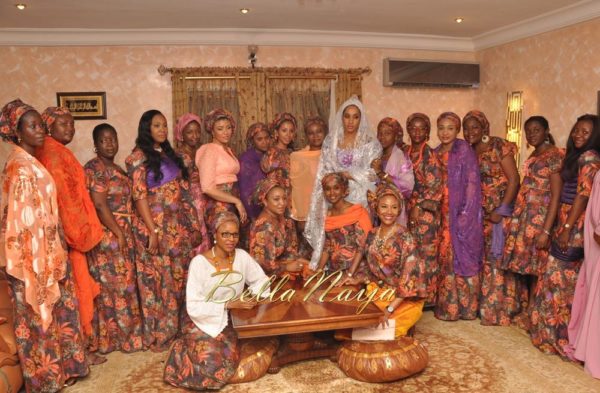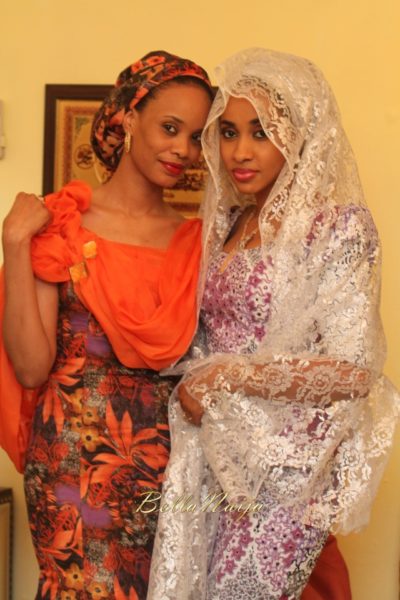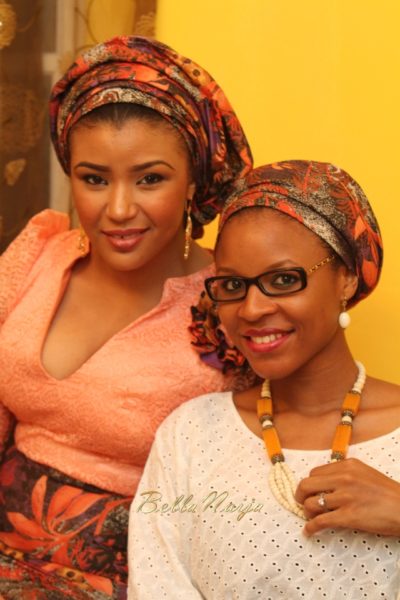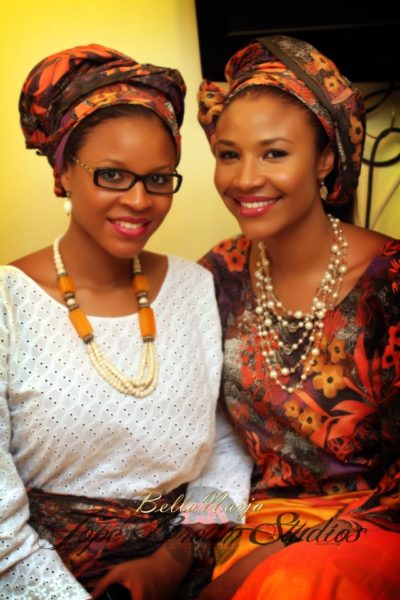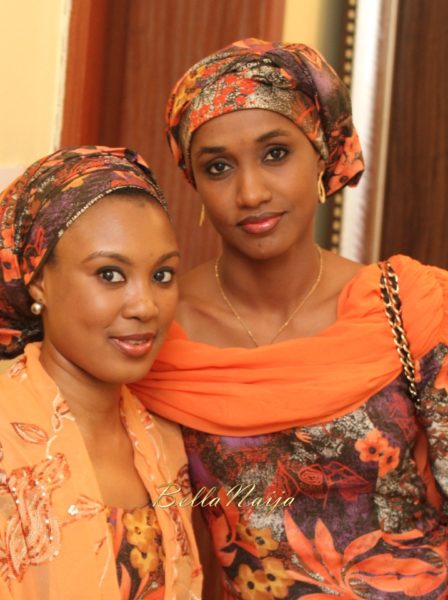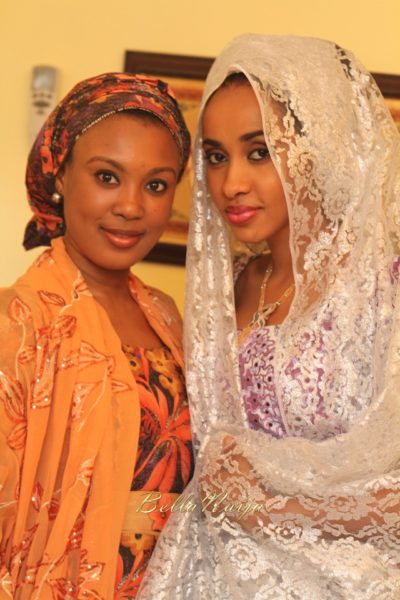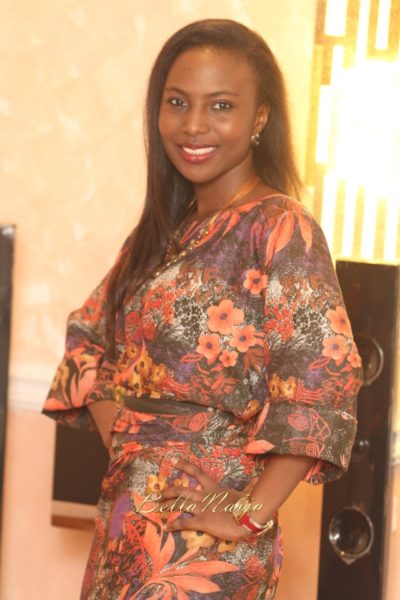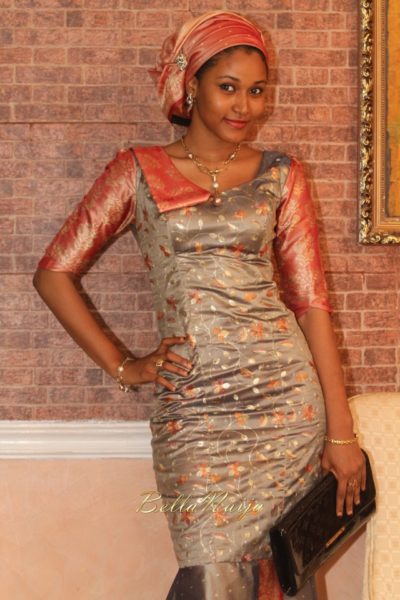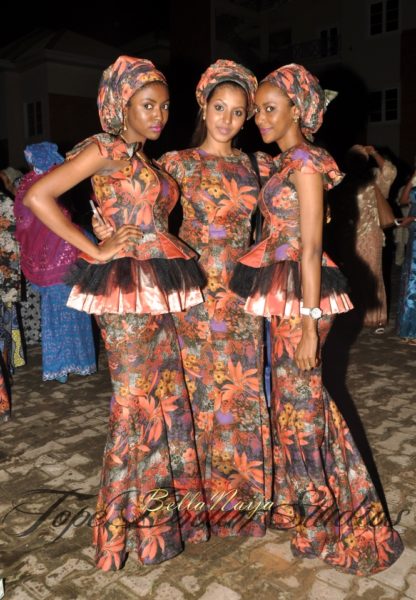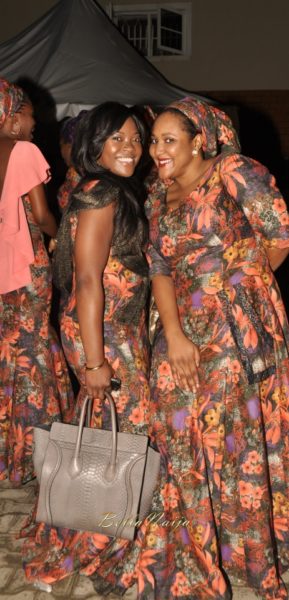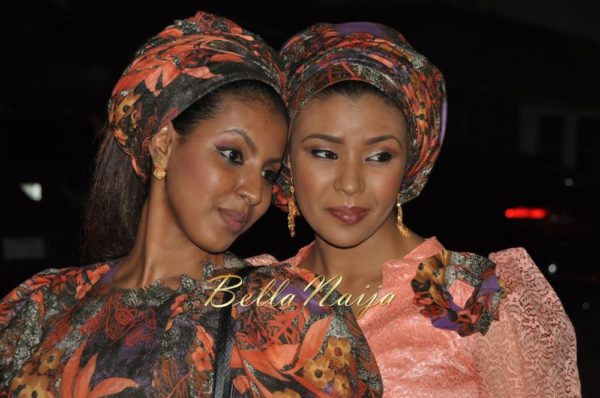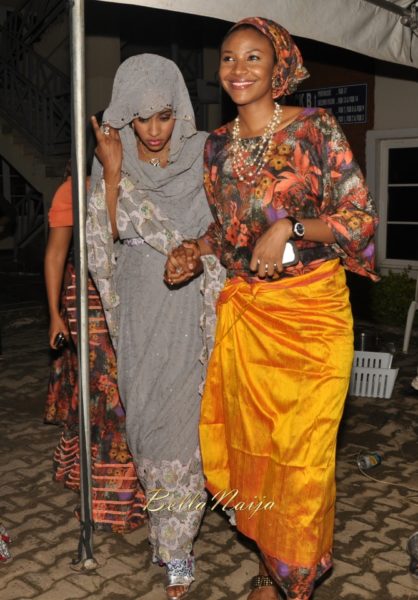 Wushe Wushe
Our theme was Arabian Nights.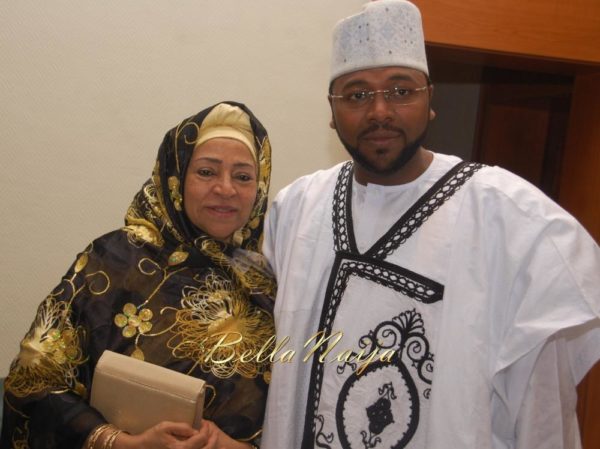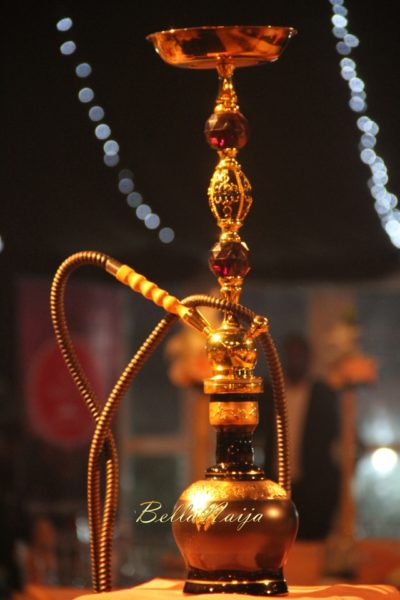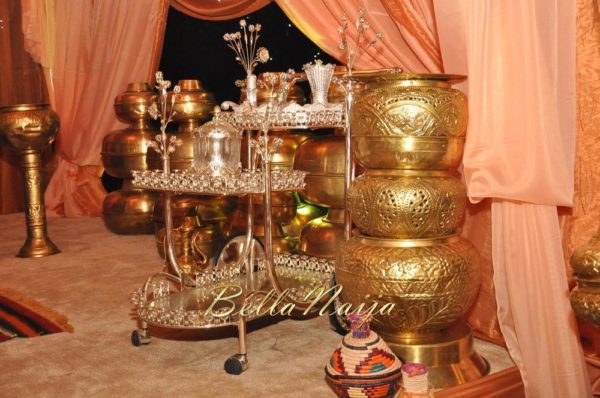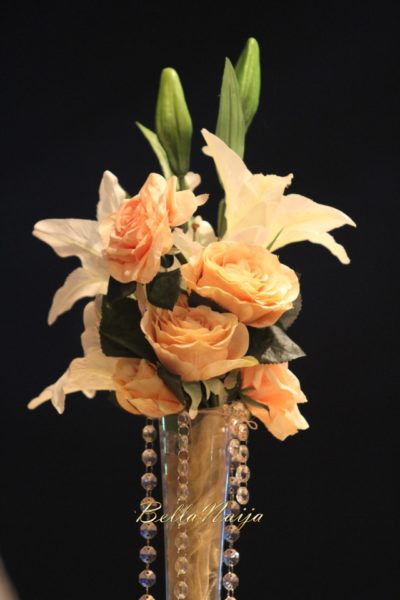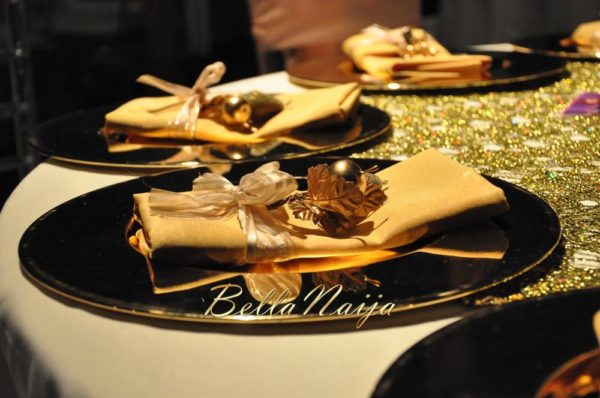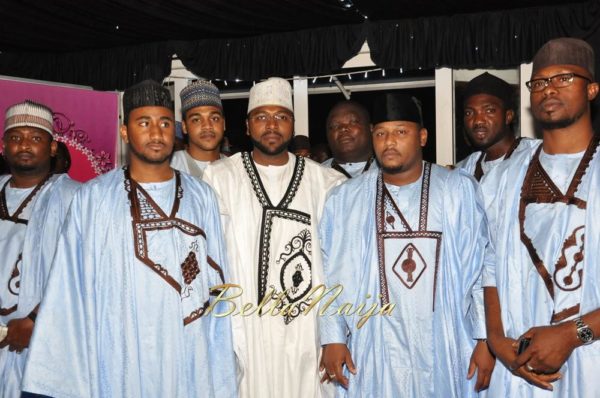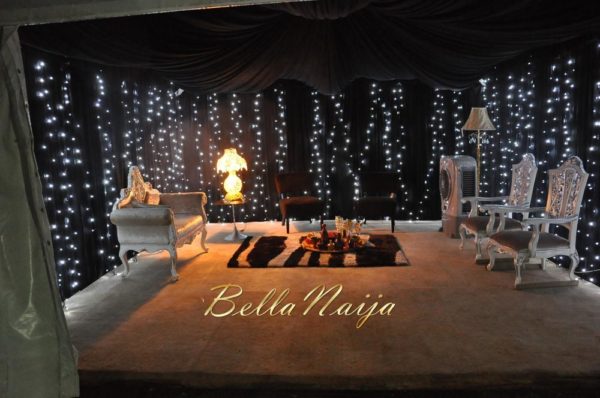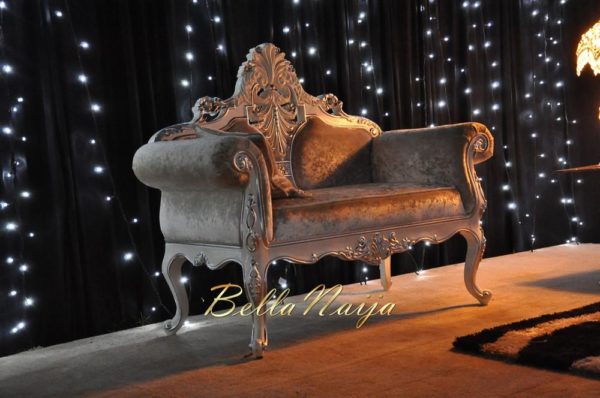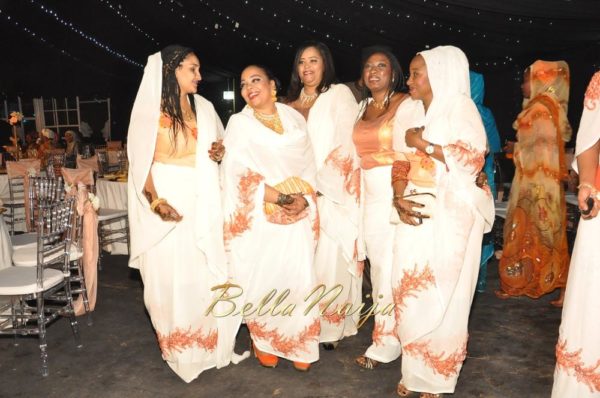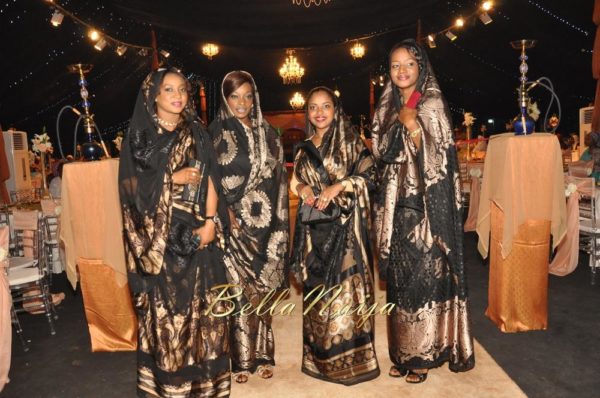 At the Wushe Wushe my groom Sadiq came in before me, so I can come in an arch created by my friends. My friends holding the brooms shows they are happy for me rejoicing, and paving the way for me to come in and meet him.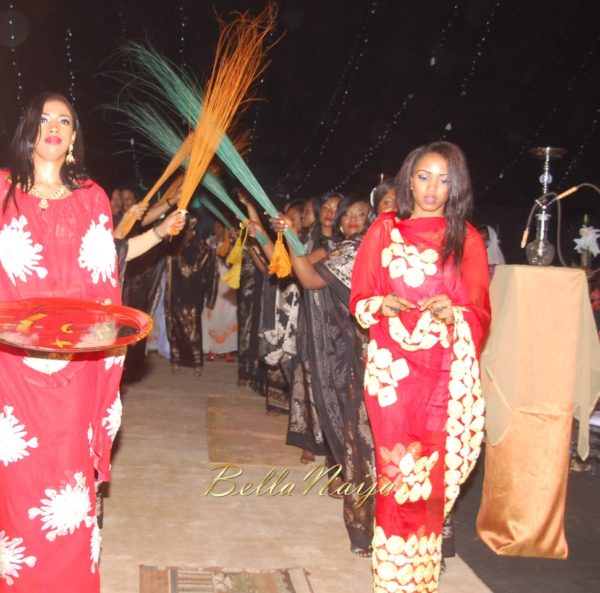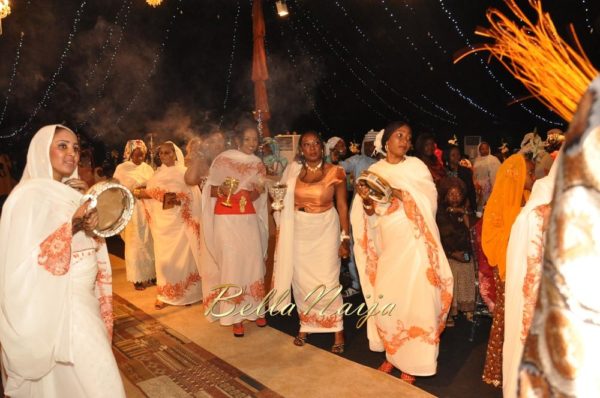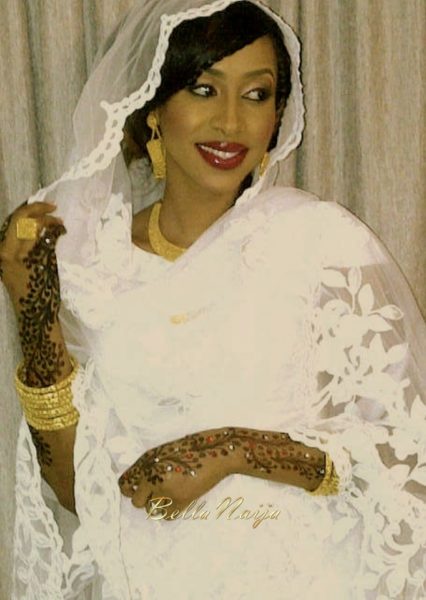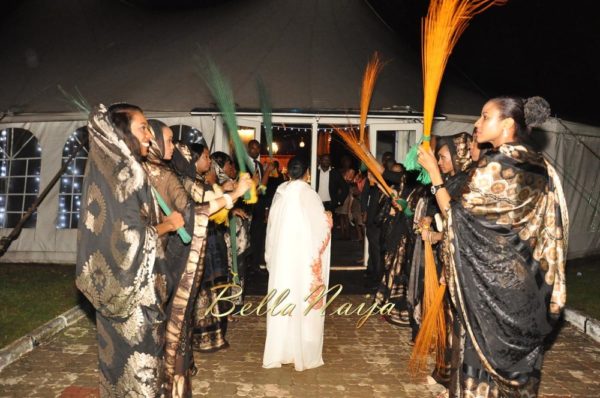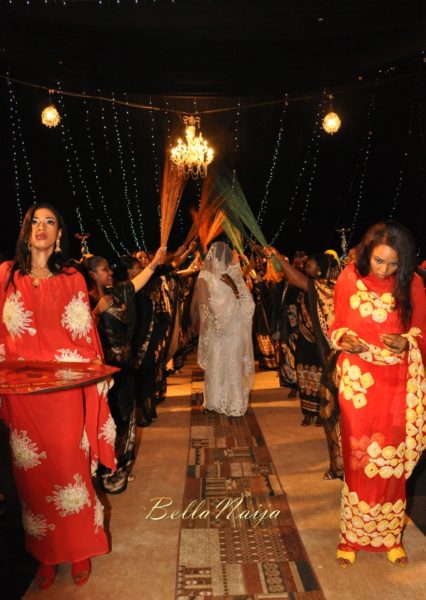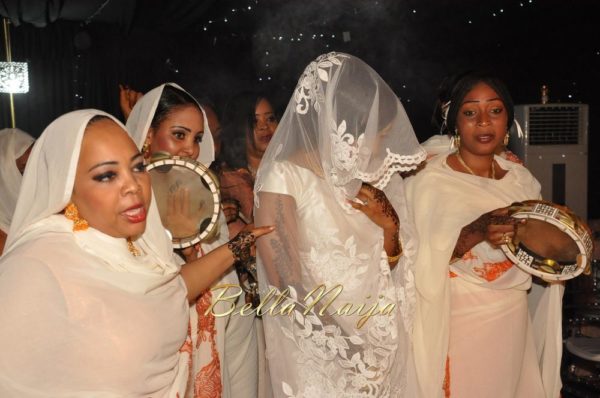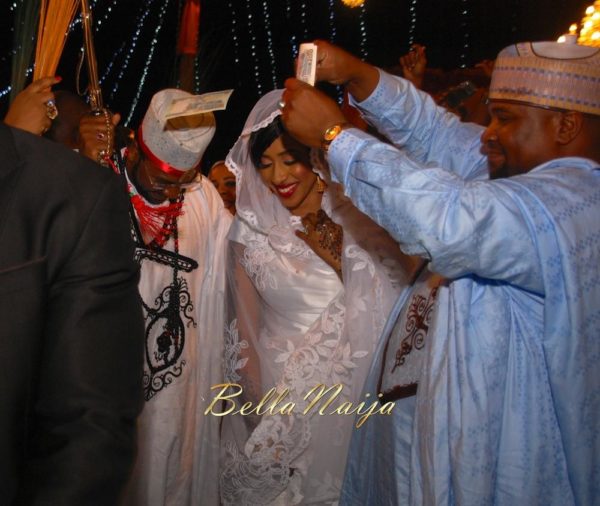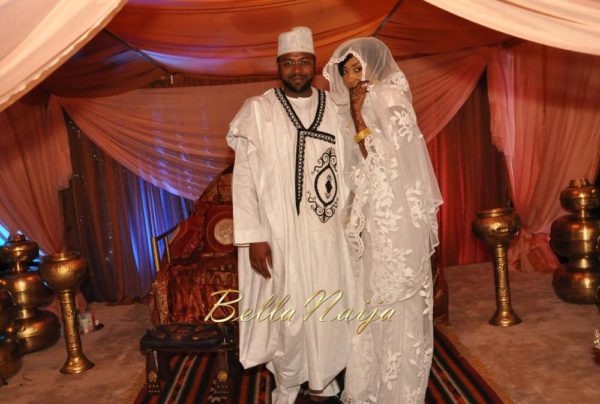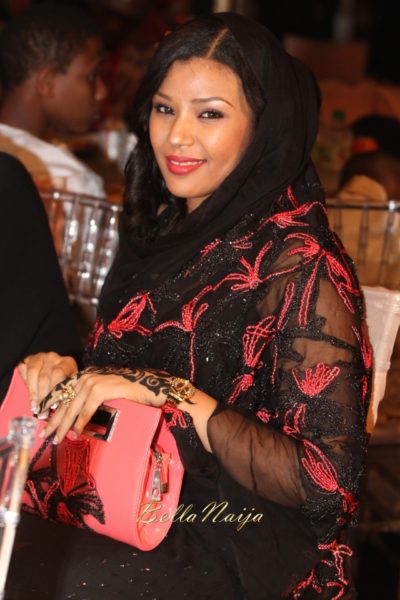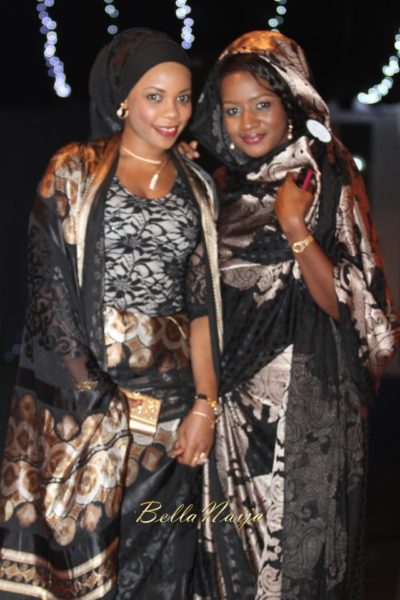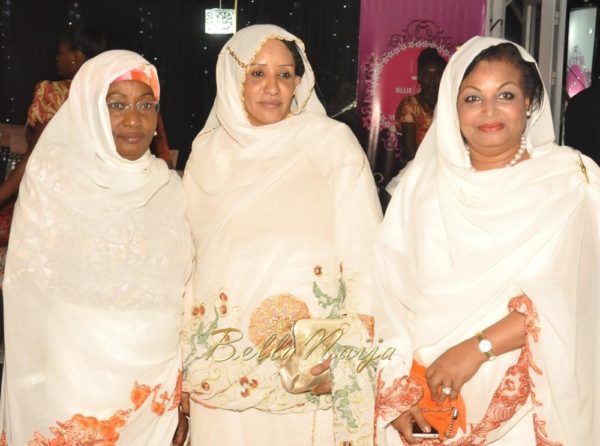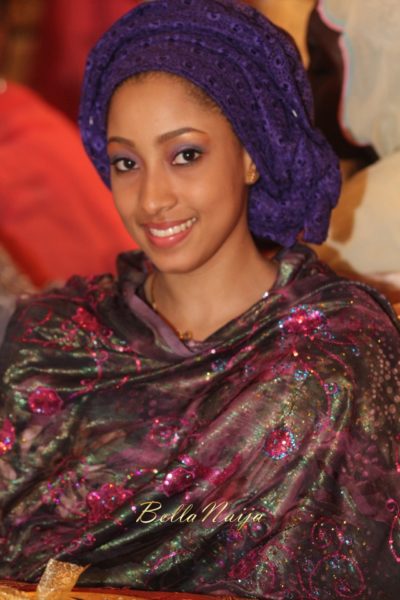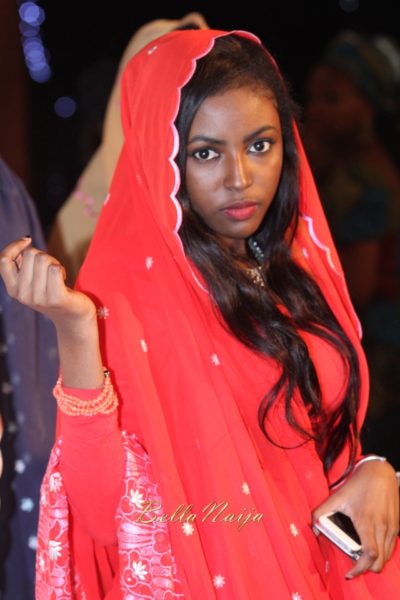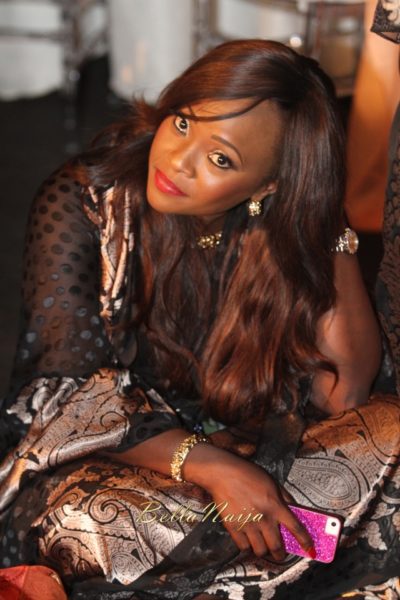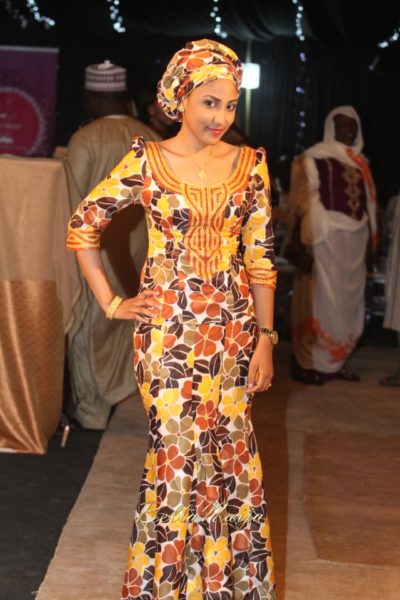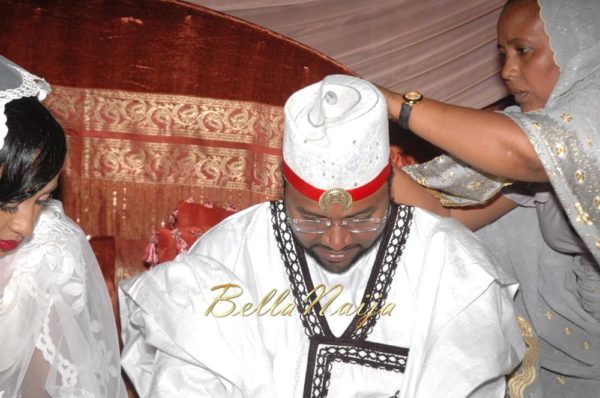 🙂 I loved this part the most – Sadiq holding the sword is an Arab tradition – it shows that he will fight with his life to protect his wife.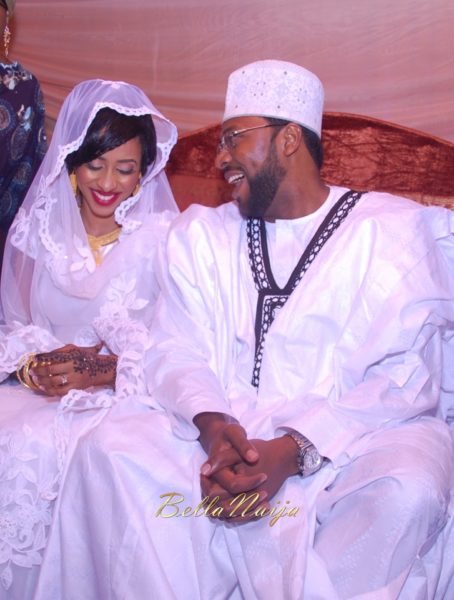 Kaolu
Kaolu is the initiation into married life, we perform some rites with our family and friends close by.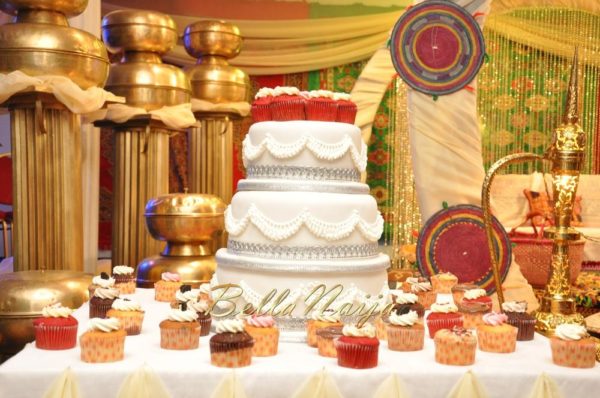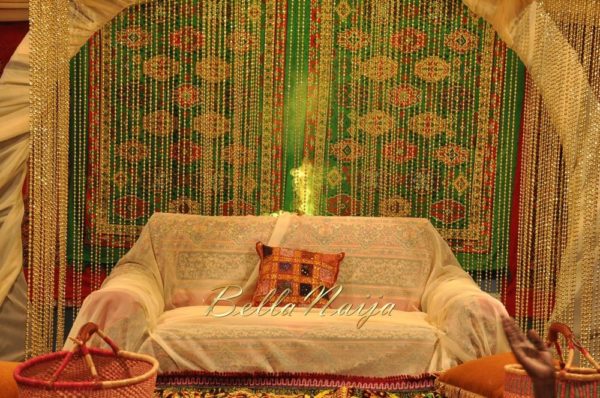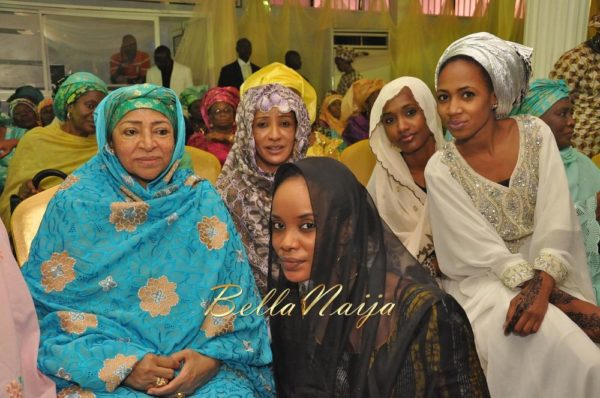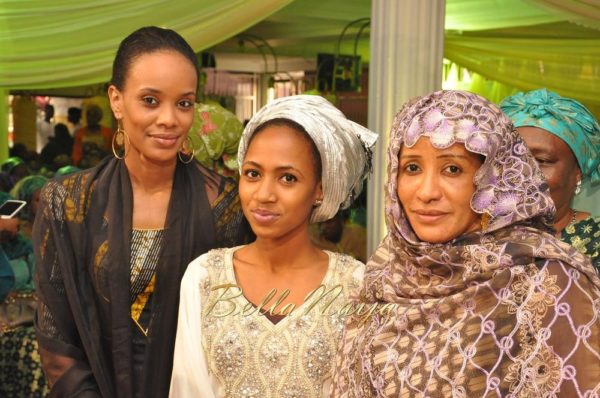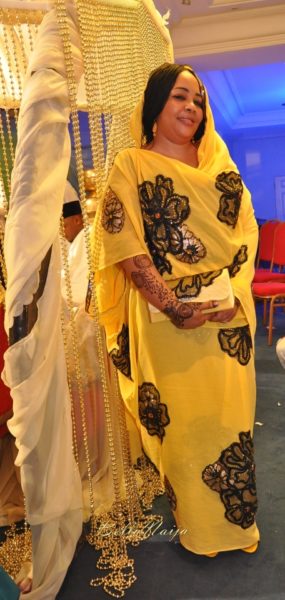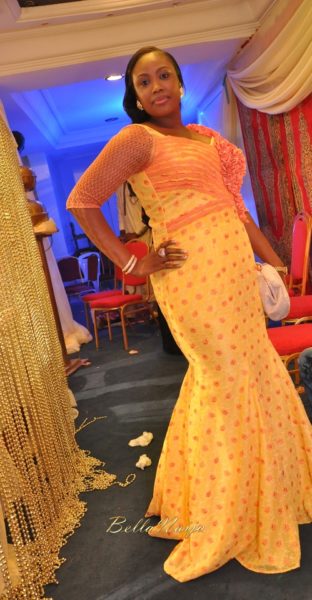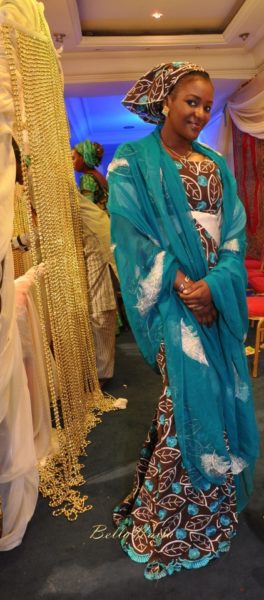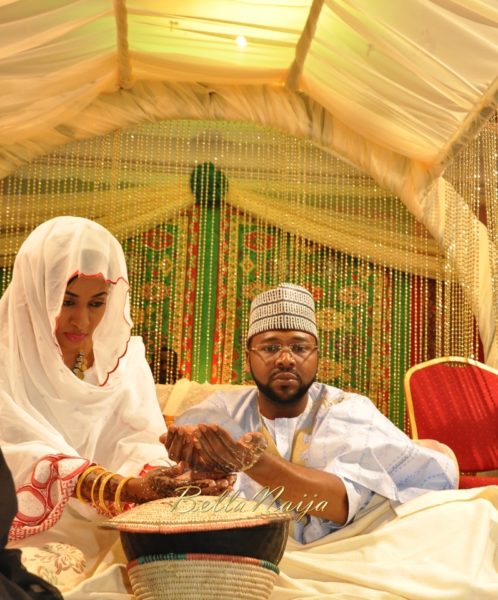 Washing of the hands is done using man shanu which is part of our heritage, to cleanse and prepare for a new fruitful life together. Then food is piled on the groom's hand to show he's the man,the head and bread winner of the family then he pours the food unto the brides hands showing he will take care of her and provide for her ,to show he's responsible for her henceforth and his family.
Then all members of the family and well wishers come to take oil (man shanu and yauki) anointing the couple, blessing them, praying for them to have long life, prosperity, children, a fruitful and prosperous life and never ending blessings.
Reception
At the dinner at THISDay Dome, I wore a Pronovias long sleeve ivory wedding dress with pearls, with embellished gold sling-backs because the theme was ivory, pearl and gold.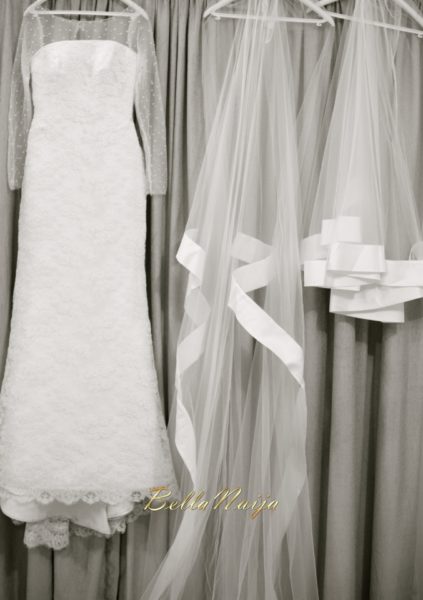 The fabulous Fati of Mamza Beauty did all my bridal makeup.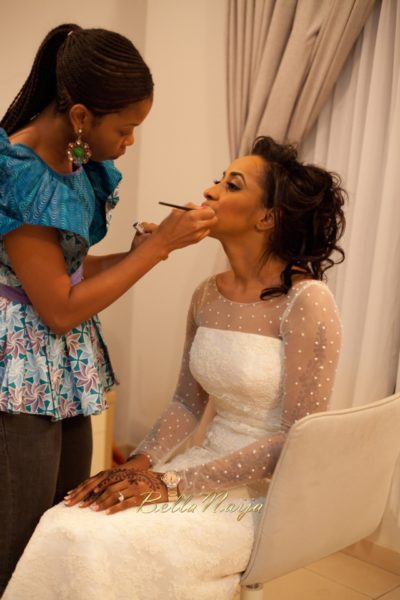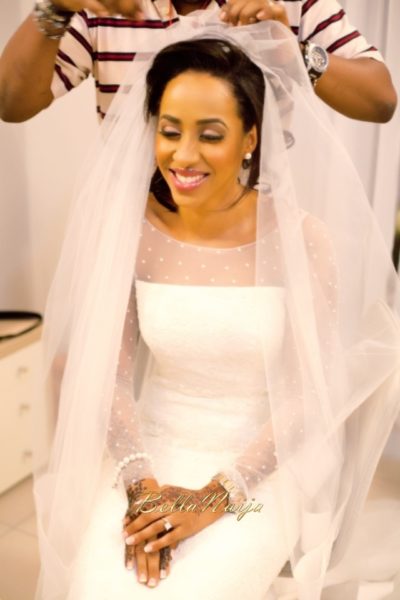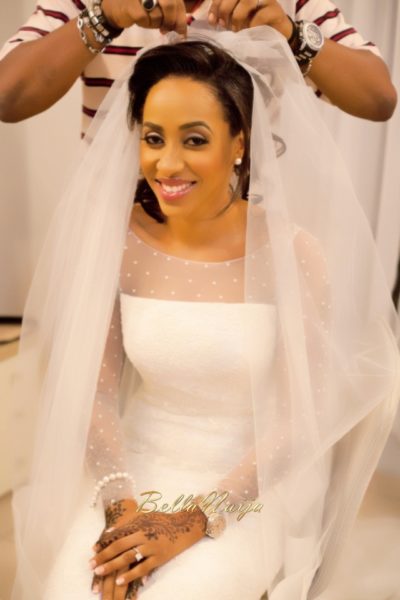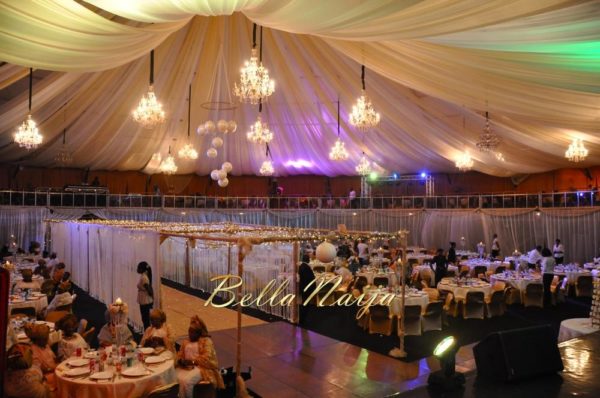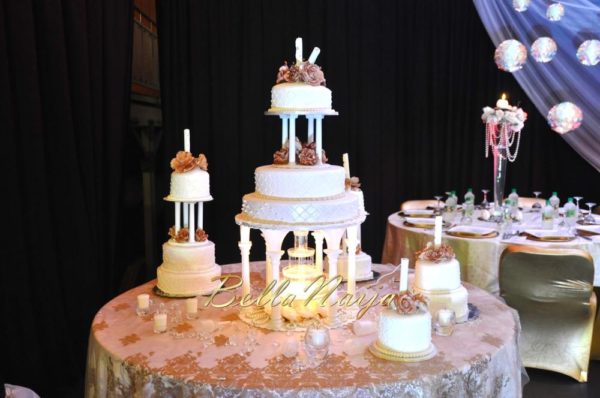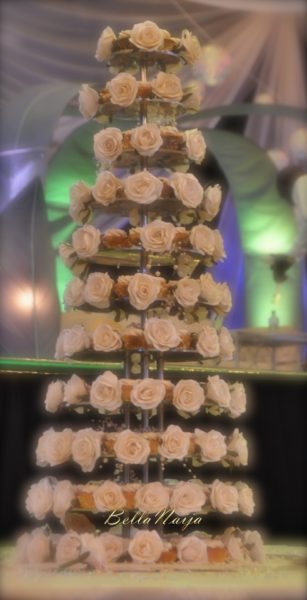 Just like in the Wushe Wushe, my friends ushered me in, this time with singing and dancing. They looked so gorgeous in their gold dresses, made by me. This event was all about celebrating, but there weren't many cultural aspects to it. We cut the cake then danced along to fun musical performances.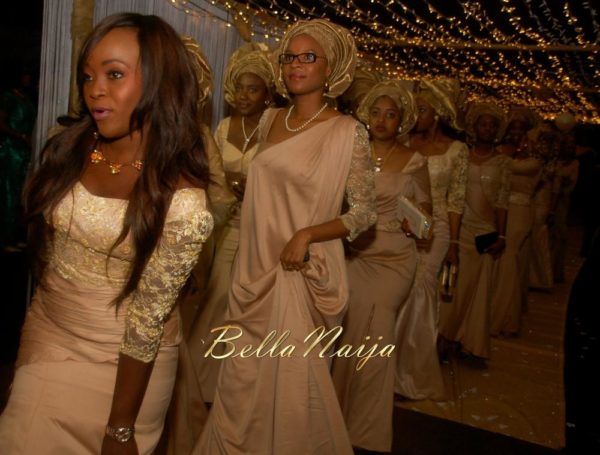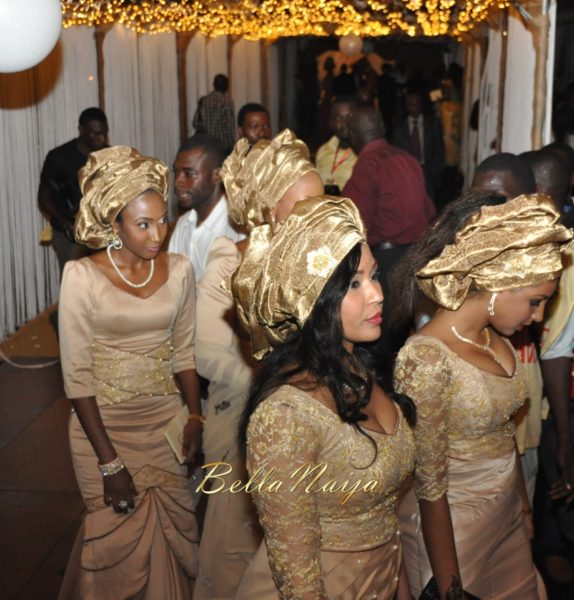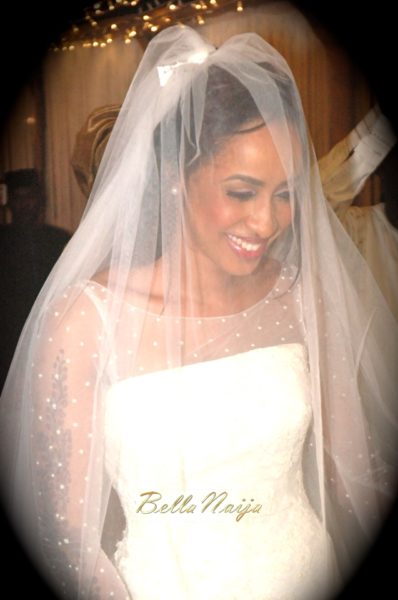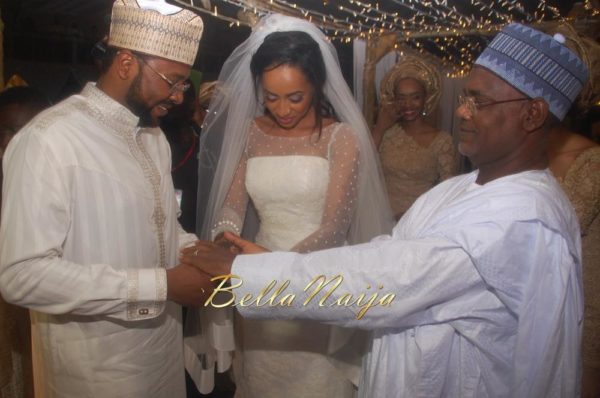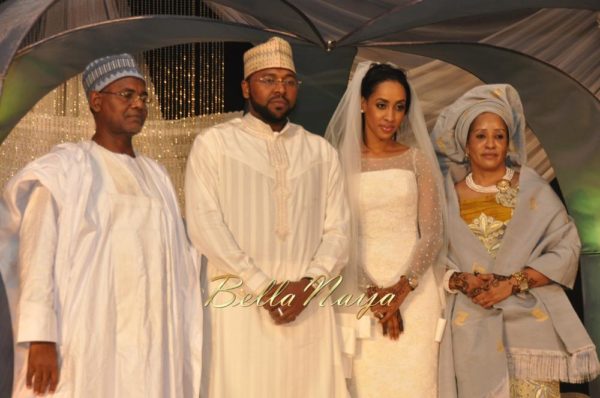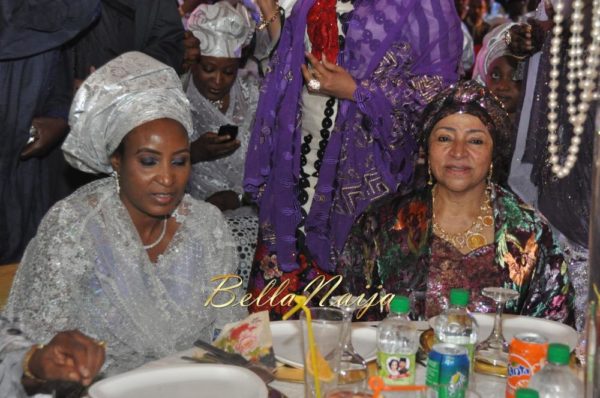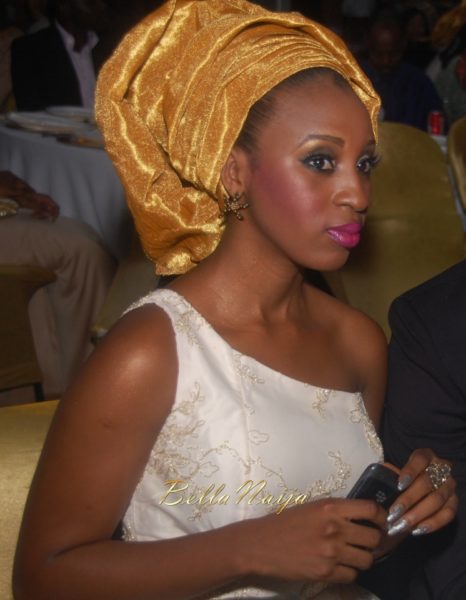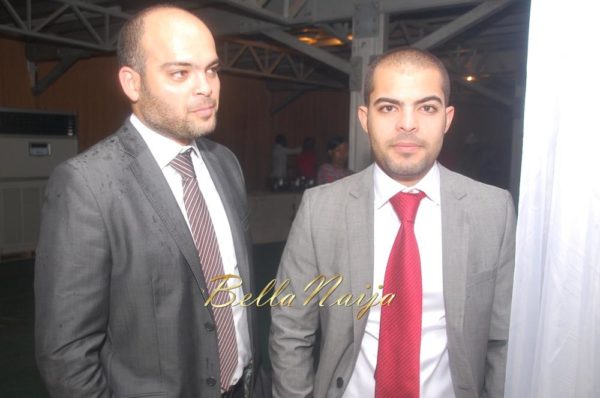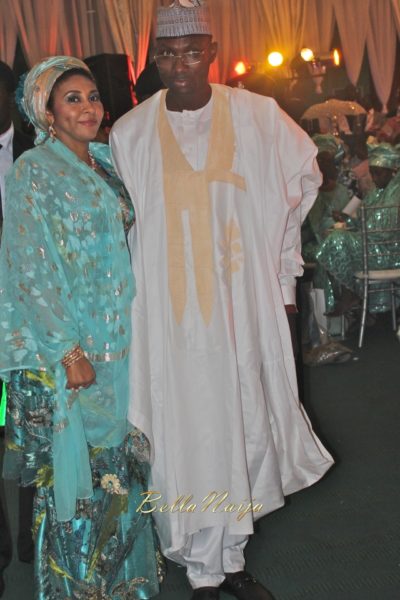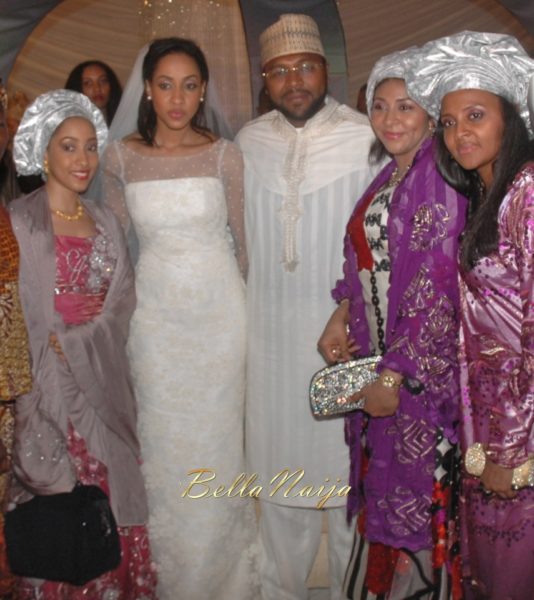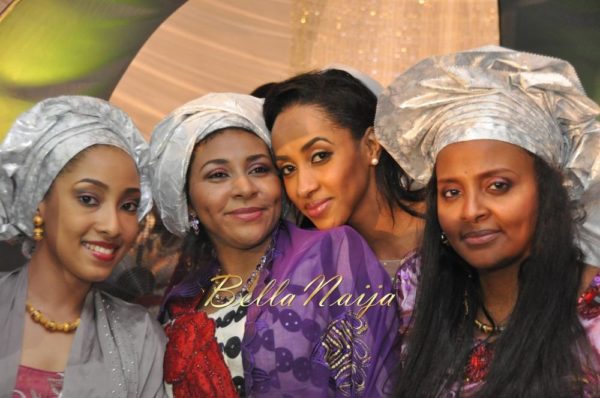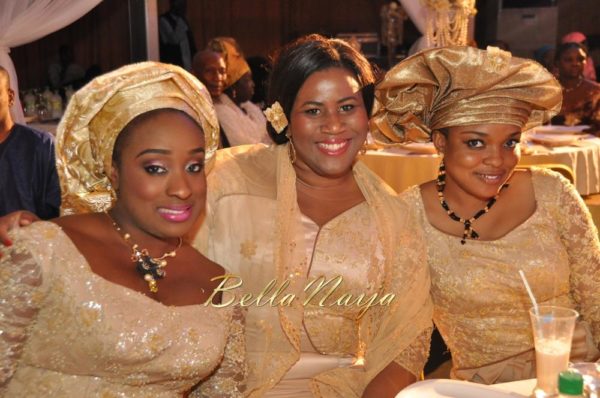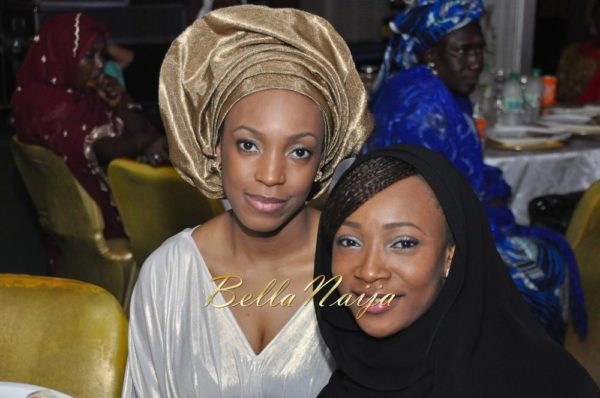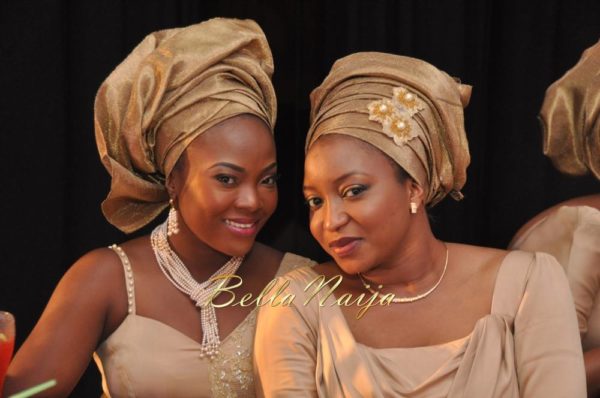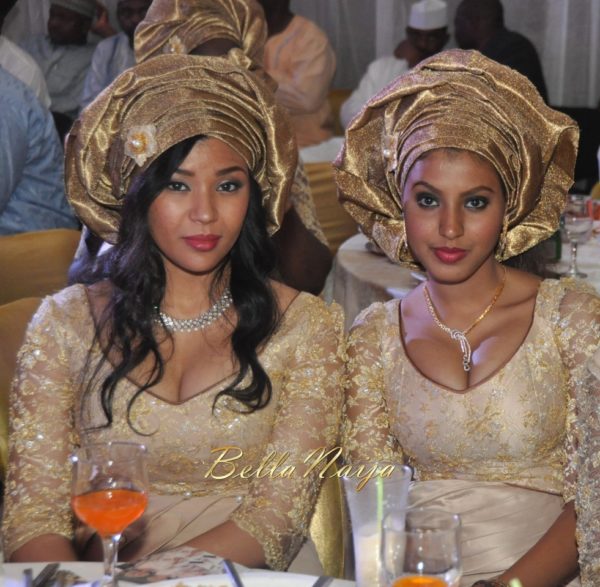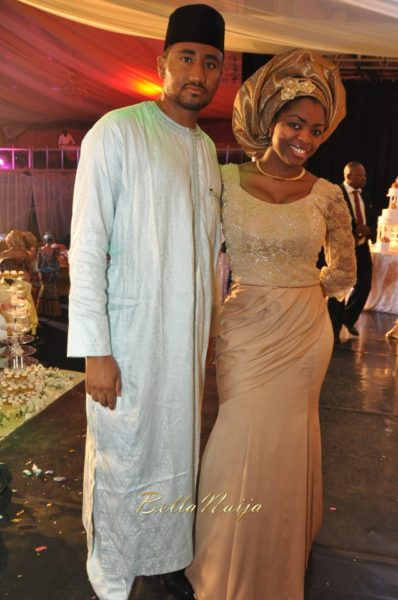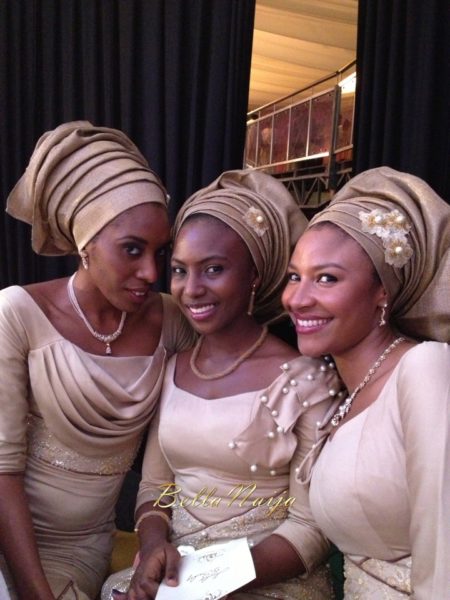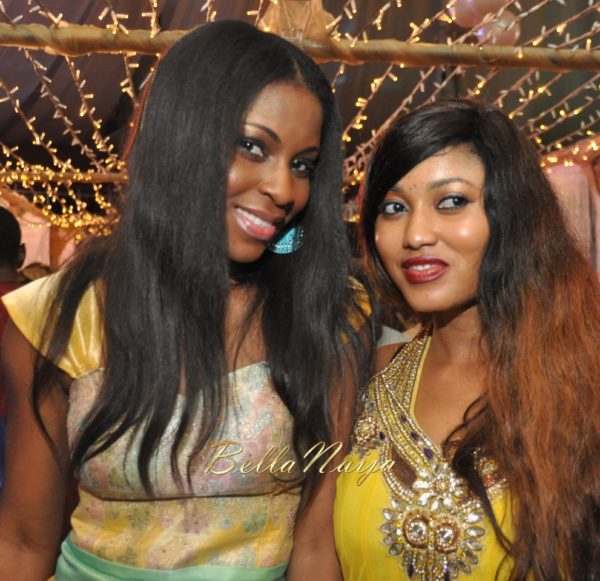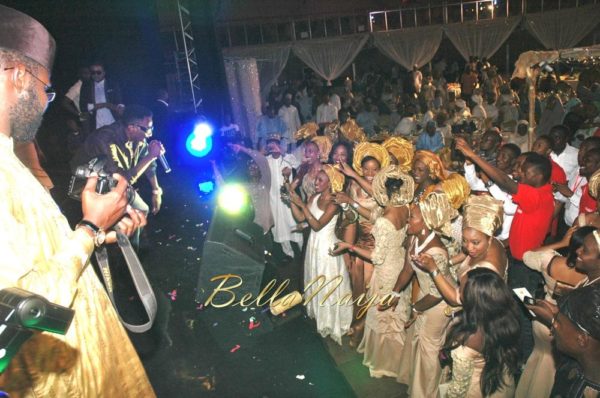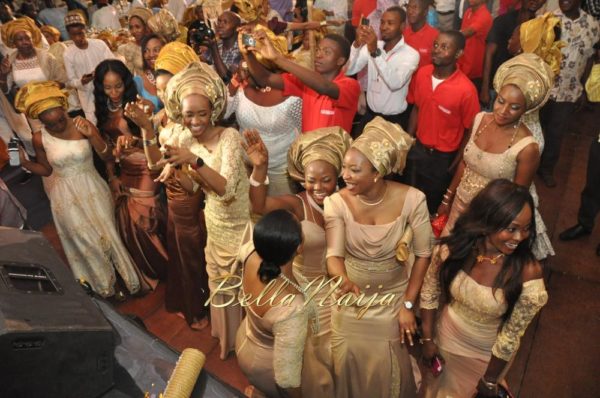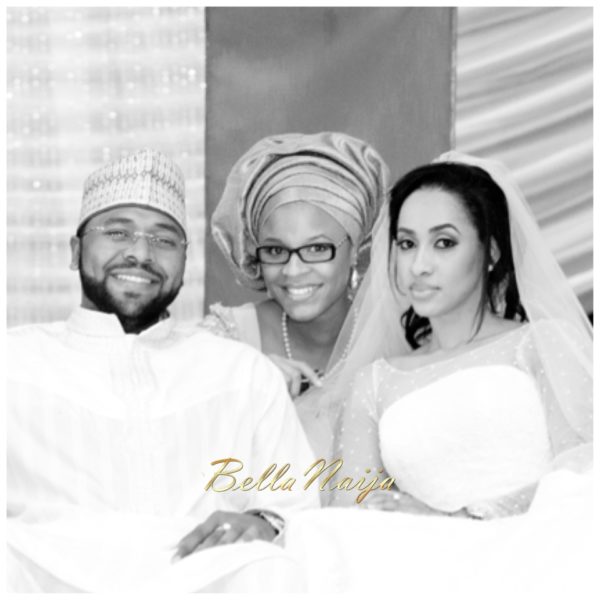 Reception at ICC: The theme of this event was silver and crystals. We had the best time with family and friends ushering us into our new life as husband and wife.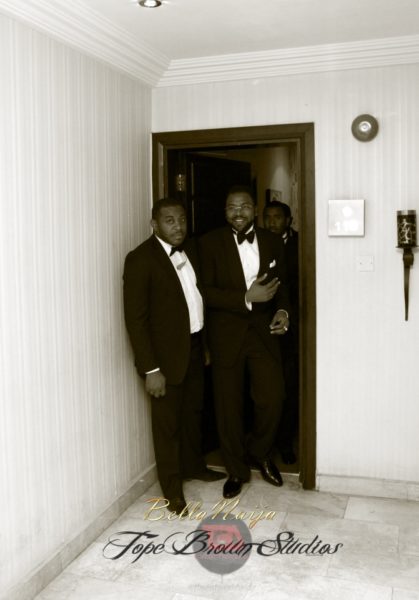 The silver crystal encrusted Elie Saab fabric was a gift from my hubby so decided to wear it for the dinner hosted by his family for us, it was perfect for the crystal themed event so I designed the dress with my friend Ghaliya and it turned out great! He was surprised and very happy when he saw it since I didn't show it to him before the wedding.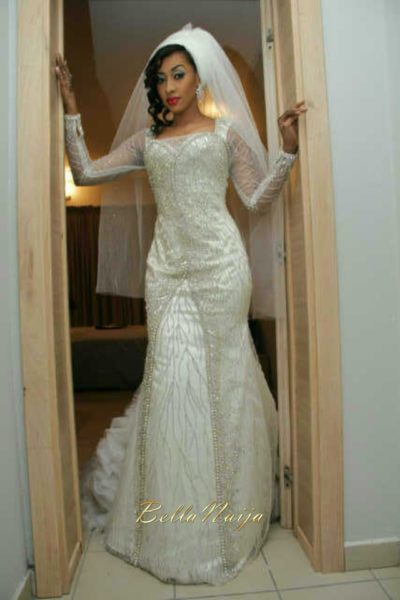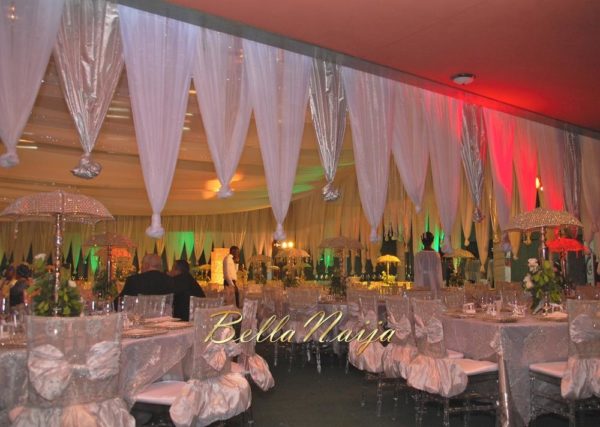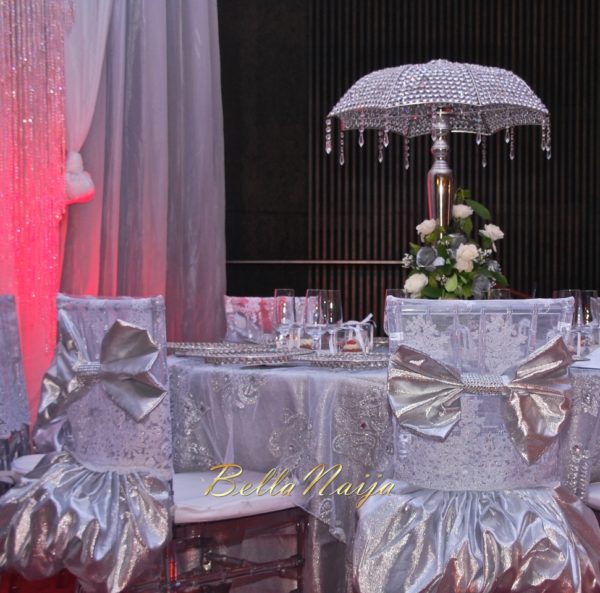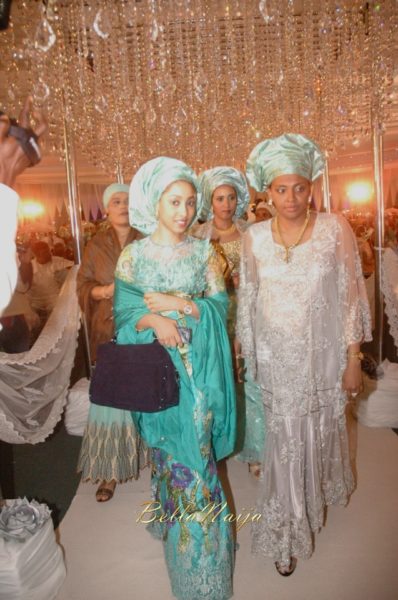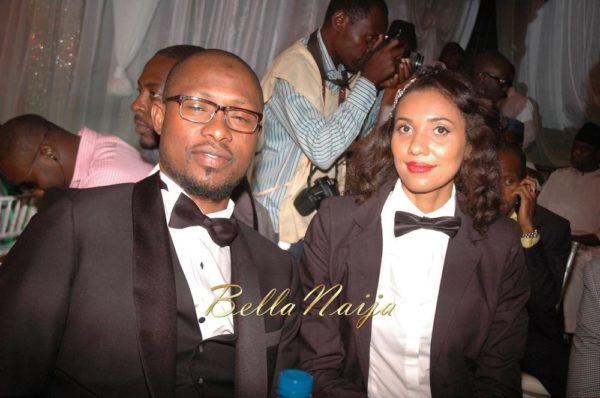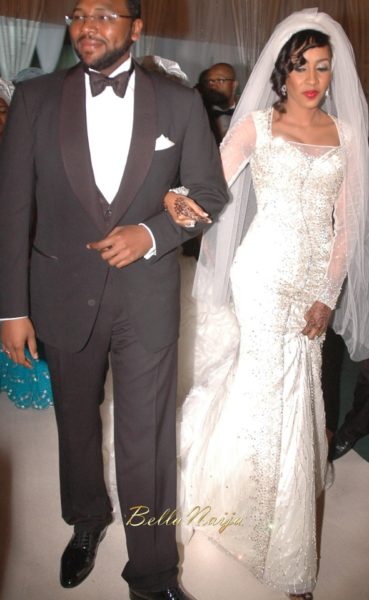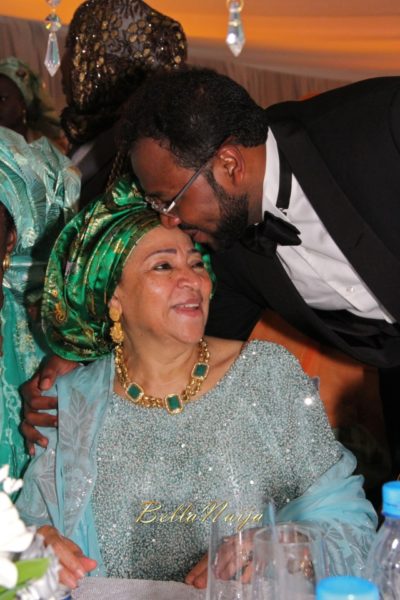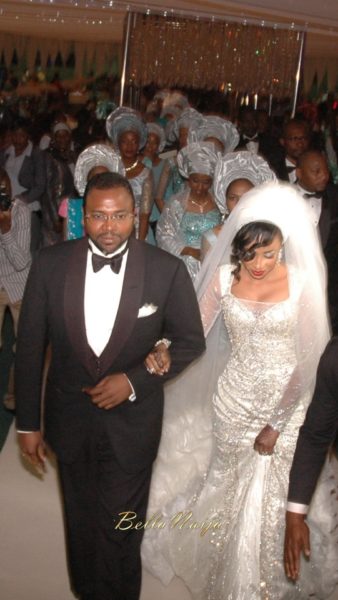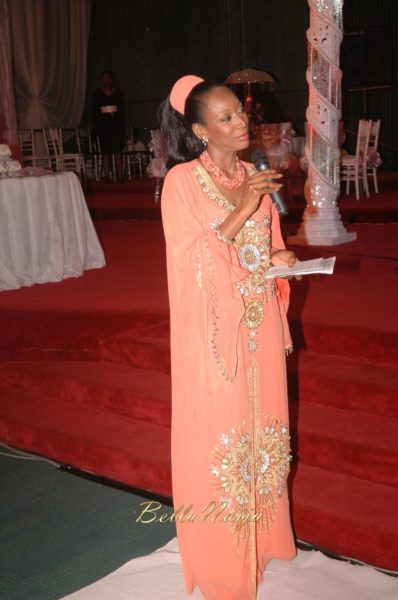 I loved this moment! – when we exchanged rings as man and wife.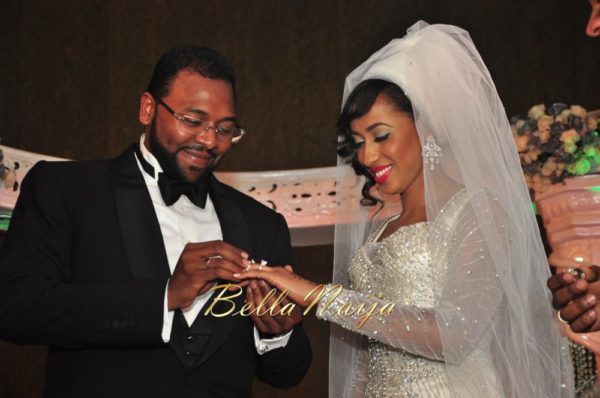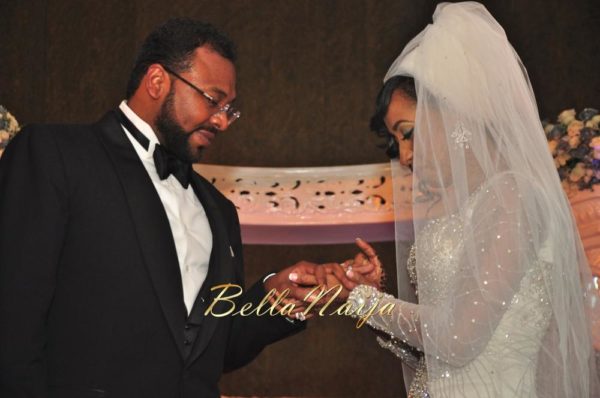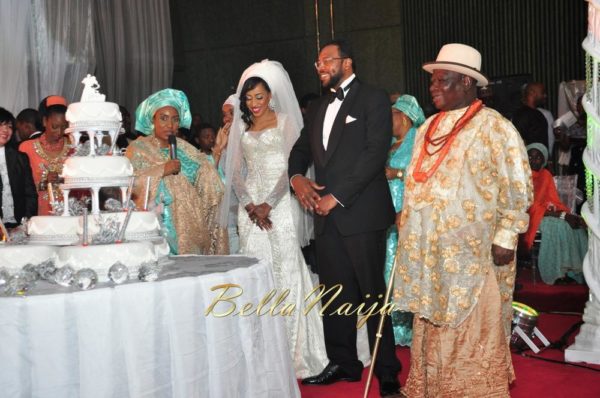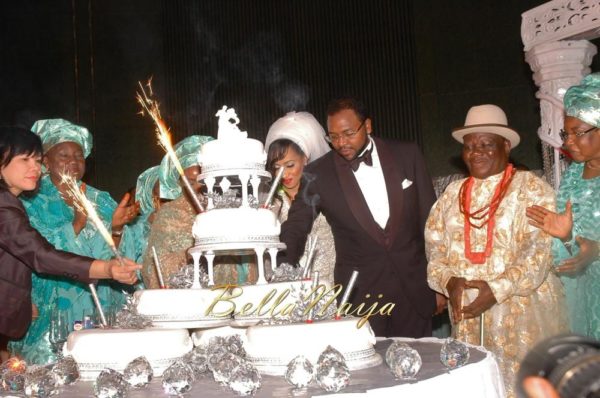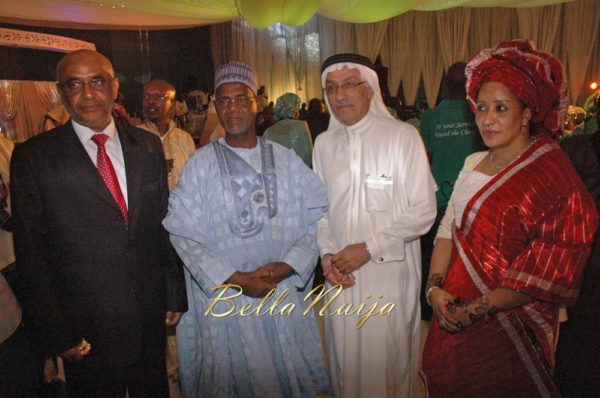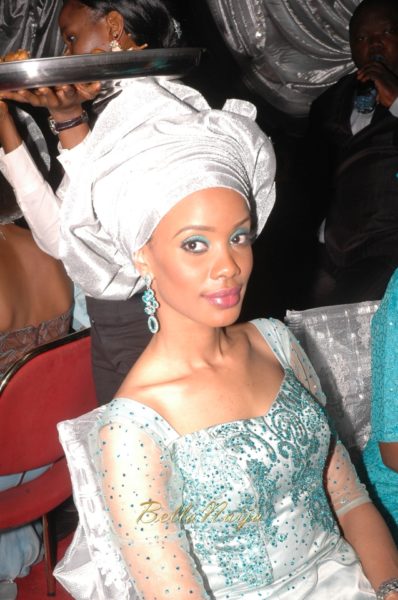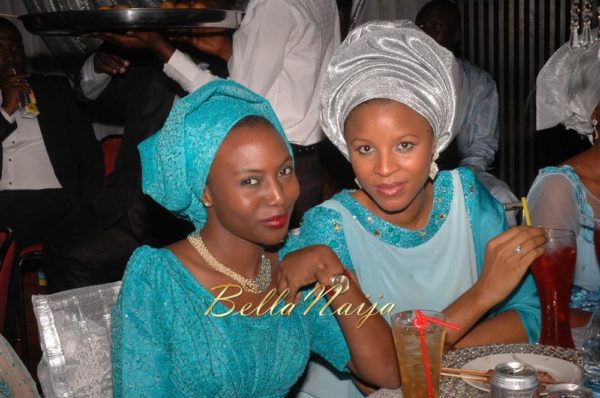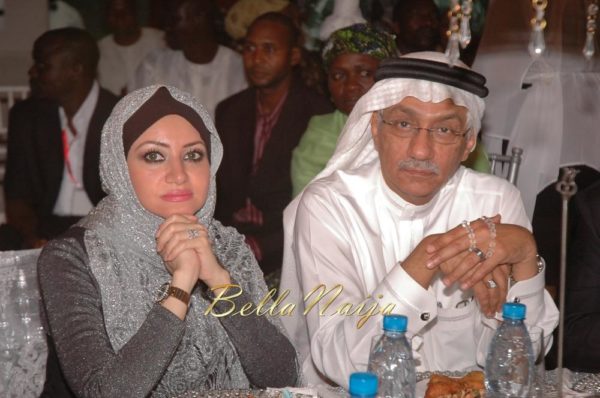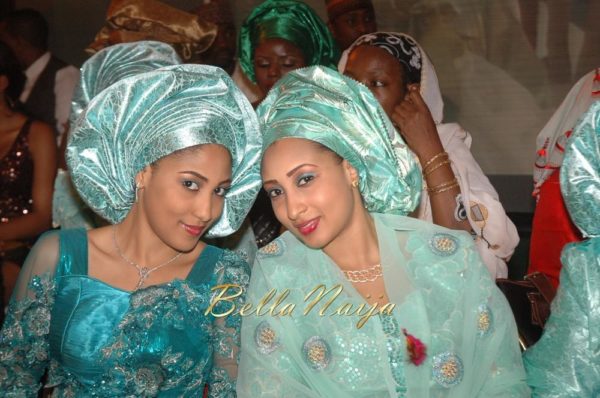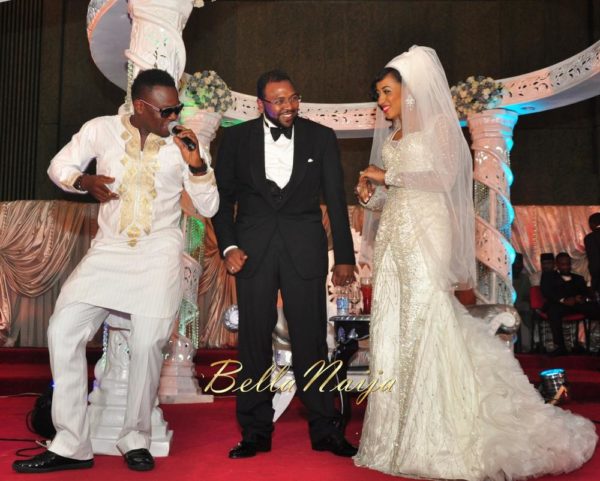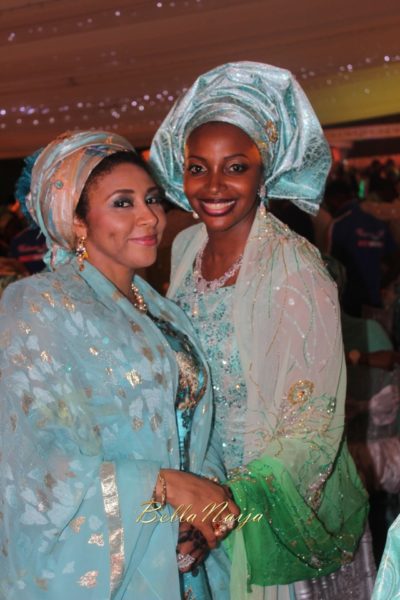 Photography
Tope Brown Studios
Ovation
Aisha Augie Kuta
The Entertainment
Wedding Dates: October 16 – 20 2012
Wedding Venues
Kamu – Lake View homes
Wushe Wushe – Blue Velvet Marquee
Gold Dinner – ThisDay Dome
Silver & Crystals Dinner – ICC
Wedding Fatiha – National Mosque
Wedding Attire
Gold Dresses for Bridesmaids: Hudayya Couture – http://instagram.com/hudayya | Hudayya (at) Gmail.com
Bride's Pre Wedding Shoot Dresses & Abaya: Hudayya Couture
Bride's Purple & Silver ankara dress for Kaolu: Hudayya Couture
Bride's Ivory Long Sleeve Dress: Pronovias
Bride's Silver Swarovski Dress: Hudayya Couture
Bride's Makeup: Mamza Beauty
Groom's Suit: Tom Ford
Vendors
Wedding Planning: Sarah Bello for I A B Events, Ltd. – 08033517751, 08093517751
Wedding Decor: Becky Okogwu – 08033049570 | Blue Velvet Marquee – 08033576108 | Victoria F – 08036006661
Wedding Cakes: Rachel – 08050206037 | Linda
Cupcakes: Cupcake Cutie – 08055557375
Food: Ali City View – 08063444488, African kitchen
Starters: Gwen – 08034018433
Drinks: Cocktails In and Out – 08029990321
___________________________________________________________________________________
We love weddings as much as you do – get in touch for inquiries, inspiration & more!