Once upon a time in South Africa, apartheid, the institutionalized system of racial segregation, repressed the growth of the country and its citizens for over four decades.
However, the history of its pre-democratic era and seeing how far the country has grown since then, is part of what makes South Africa alluring not only as a country, but also as a tourism destination.
Presently, not only is South Africa celebrating 20 years of democracy. The country is also celebrating 20 years of exponential growth in the tourism industry. This is one of the factors that made the 2014 edition of Indaba so special.
From May 10th – 12th 2014, I attended INDABA, one of the largest tourism marketing events in Africa and the world.
It took place in the city of Durban, and showcased the widest variety of Southern Africa's best tourism products. International buyers, visitors and media from across the world attended the event.
I had a great time at Indaba. Here are some highlights of my experiences in Durban:
Arrival at the King Shaka International Airport, Durban
After over 6 hours spent hopping on flights, I was glad to finally be in Durban. Upon arrival at the airport, there were some INDABA representatives present who gave a heart-warming welcome to everyone arriving for the event. They sang and danced, celebrating our presence. Here's a snapshot of them in action (apologies for the slightly blurry quality of this photo. They were dancing so fast! I tried my best to keep up with them. lol)
I saw this really cool rhinoceros at the airport. Someone told me that her name is "Nkanyezi," and that she was placed there as a reminder of the plight of rhinos in Africa – they are endangered.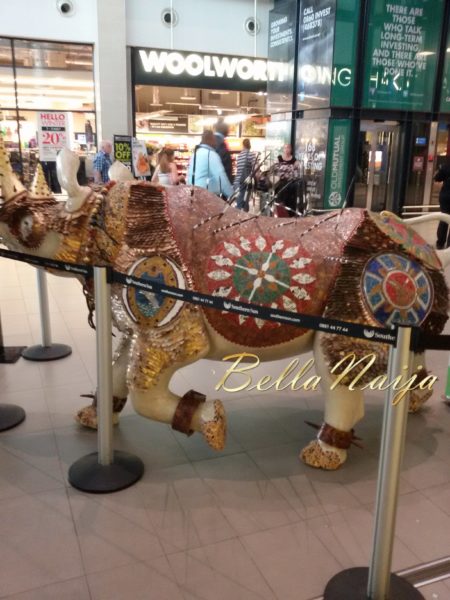 Opening Ceremony
The opening ceremony for INDABA 2014 was so awesome! (if you missed BN's coverage of the ceremony click here). It featured some of South Africa's top entertainers, including Mafikizolo. Their performance was my favorite. I was especially blown away by the effortless charisma and stage presence of Nhlanhla Nciza – the female member of the group.
Meeting Miss South Africa, Rolene Strauss 
I met Rolene Strauss at the "Minister's Walk" segment of INDABA. She was really charming – and very tall! She was wearing 6-inch heels, which made her look even taller than she already is. I looked like a dwarf next to her LOL.
Global Media Face-off
The global media-face off was quite engaging! Moderated by acclaimed journalist and CNN International anchor, Richard Quest, the discussion panel gave the over 250 journalists present a chance to ask the tourism professionals questions pertaining to the tourism industry.
The following industry professionals were on the panel: Thulani Nzima CEO, South African Tourism; Helena Egan, Head of destination marketing  for Europe, Middle East and South Africa at TripAdvisor, Mike Schussler, Economist; and Thebe Ikalafeng chairperson at Brand Africa.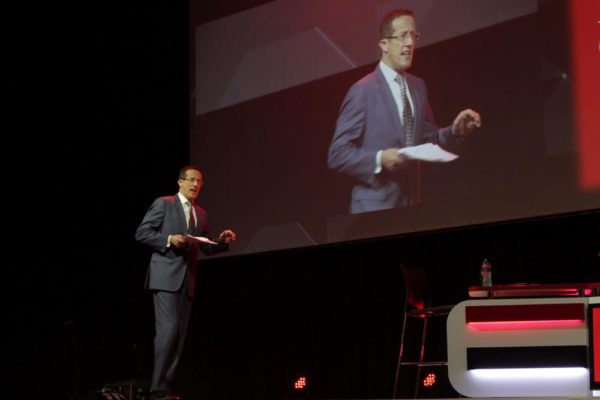 "The reason I keep coming back here, and the reason I think the world should visit South Africa, is that we can all sit here and have a frank and honest debate about your the state of your tourism industry, as well as about the hard issues facing Africa," Quest said.
And just like he said, the conversations were extremely "frank and honest." No question was off-limits, as topics covered included anti-gay laws, xenophobia, terrorism, and infrastructural challenges.
Here are highlights of some of the topics discussed:
Terrorism 
"After something like the Nigerian Boko Haram situation occurs, how do you convince people that Africa is safe from a tourism perspective?"
In response to this question, Thulani Nzima, CEO of South African Tourism stated that although terrorism occurs in some African countries, it does not mean that Africa is dangerous, and most tourists understand that.
Anti-gay laws 
"Are tourists turned off by the anti-gay laws in some African countries? Will it prevent them from visiting such countries?"
Thebe Ikalafeng, Chairperson – Brand Africa, expressed that tourists need to be able to leave their prejudices at home when visiting a foreign country. From his perspective, making a voluntary decision to visit any country means while there, you are ready to embrace different cultures and values.
Xenophobia
Earlier this year, there were reports about a Nigerian being a victim of police violence in South Africa. A journalist asked why incidents like these occur, and what is being done to curb them.
Ikafeleng said he suspects that such incidents may arise because some South Africans may feel threatened that Africans from other countries are coming in to take away opportunities from them. He however described such incidences as "inexcusable" and assured the audience that the South African government continues to work to ease such problems.
Infrastructure
"How does infrastructure development affect tourism?"
Ikafeleng stated that the continent is continually working on improving infrastructure and development continues to move at a steady yet effective pace.
Meeting Richard Quest
Every journalist's dream is to meet Richard Quest! 🙂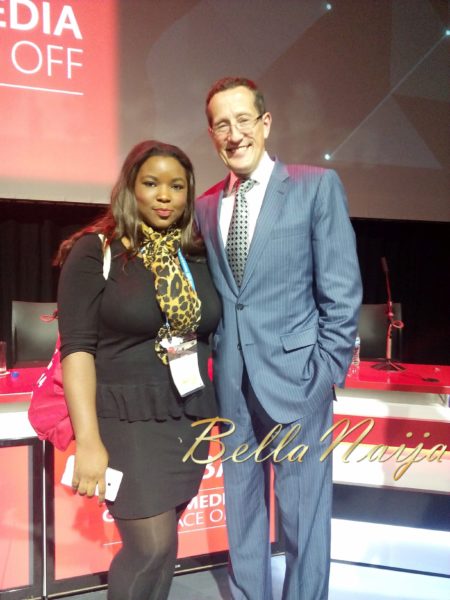 #BringBackOurGirls Supporters
It's so great to see the magnitude of support being shown worldwide for the  #BringBackOurGirls campaign. I came across these supporters at the Albert Luthuli Convention Centre, where INDABA was being held.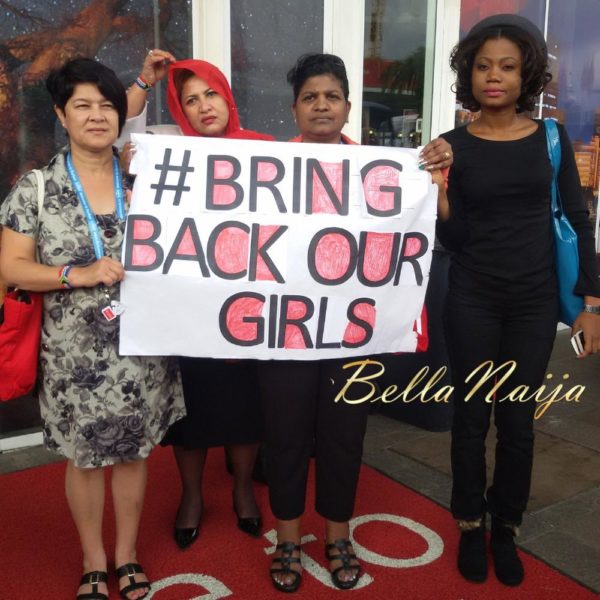 Visit to the Indanda Heritage Route
For me, visiting the Inanda heritage route was the ultimate highlight of my trip to Durban, South Africa.
During the 1960s, Inanda became home to the thousands of people displaced from urban areas under apartheid laws. While touring Inanda, we visited Mahatma Ghandi's house at the Phoenix settlement, and Ohlange High School, where Nelson Mandela cast his first vote.
Ghandi's House at the Phoenix Settlement
This was where Ghandi lived during his time in South Africa. The house is named Sarvodaya – "Well Being for All," and was originally built for Gandhi & his family when the Phoenix Settlement was established in 1904. Here are some photos from the visit: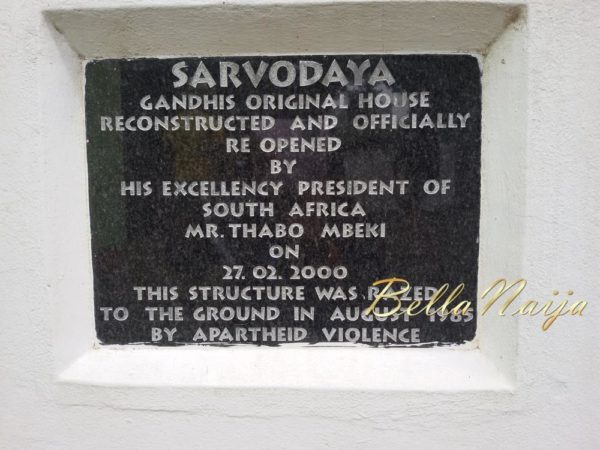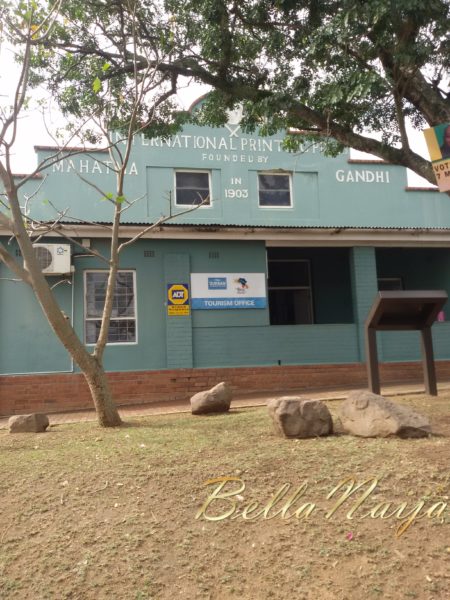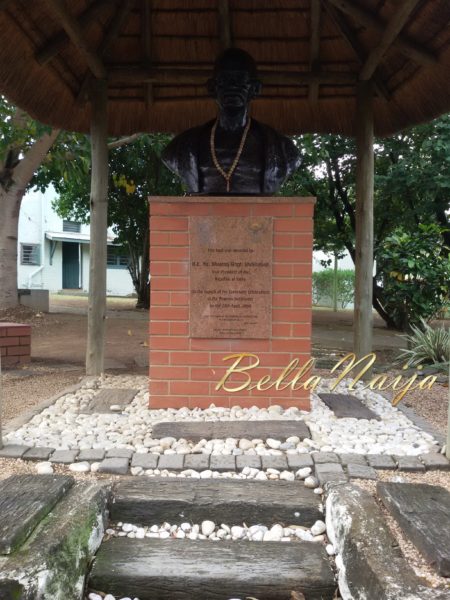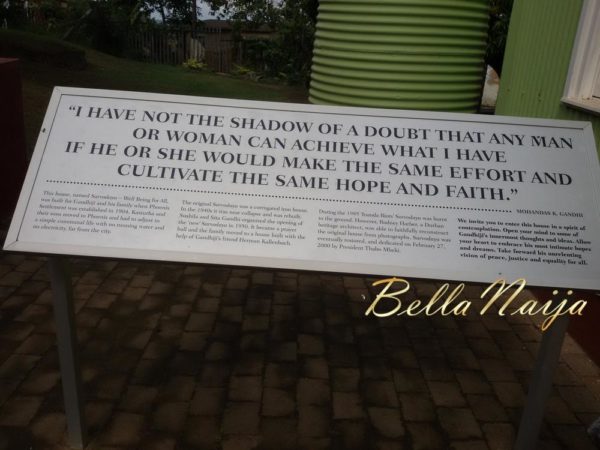 There was this really cool transparent curtain inside Ghandi's house that had images of him and other historical figures printed on it.  It looked surreal – like their spirits where right there with us!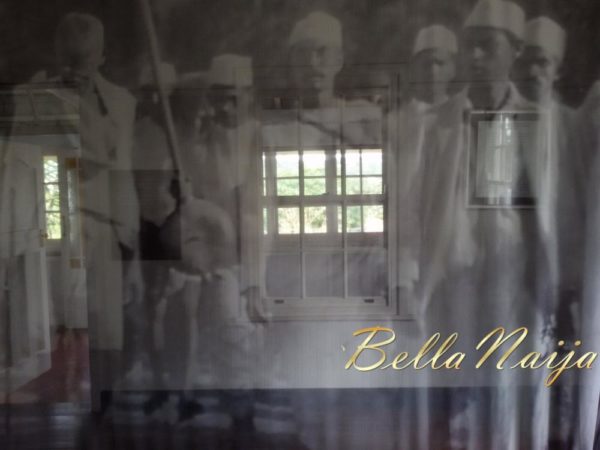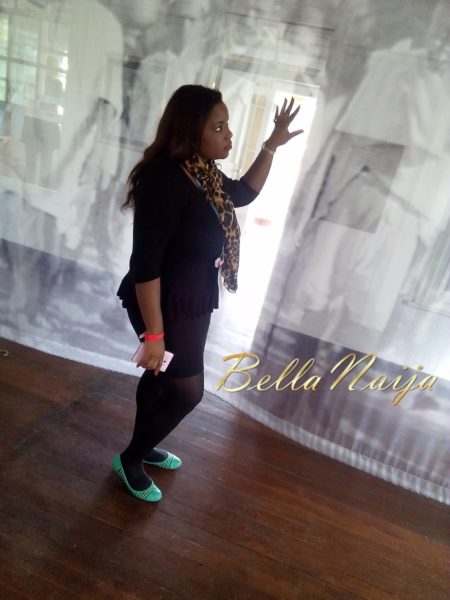 Some placards displaying notable words of wisdom from Ghandi: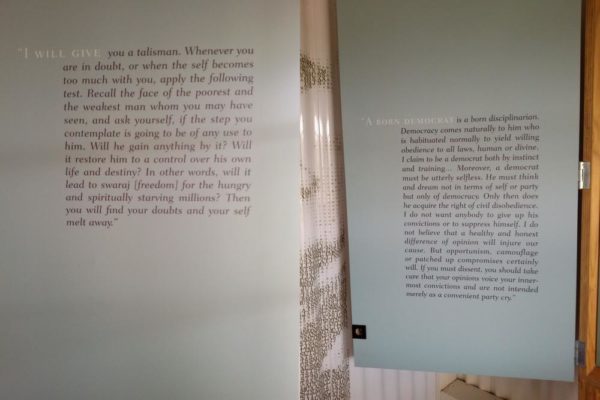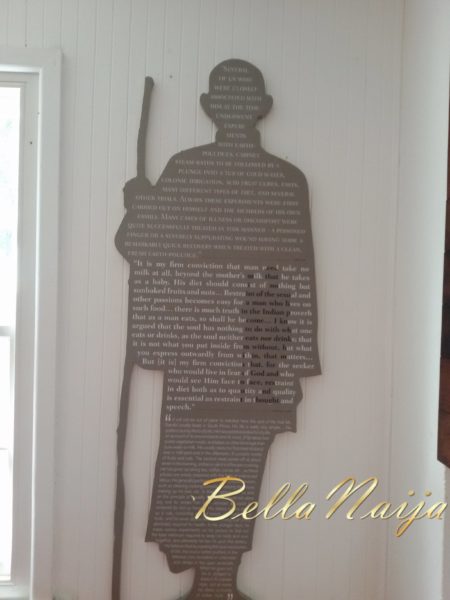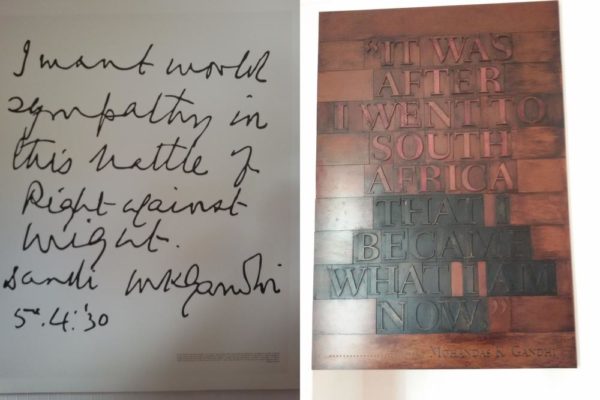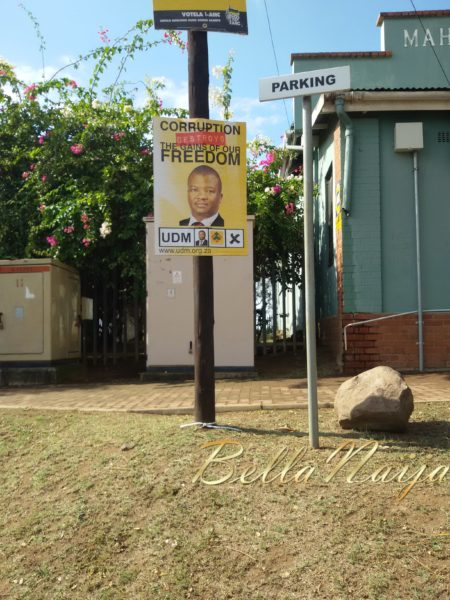 Some kids in the area were hanging out: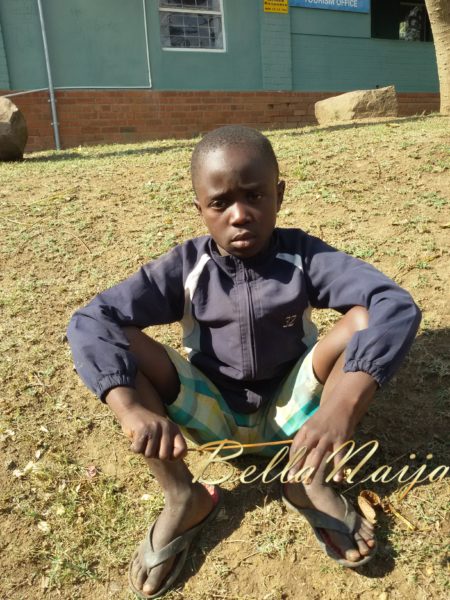 That was a really exciting visit! Next stop: Ohlange High School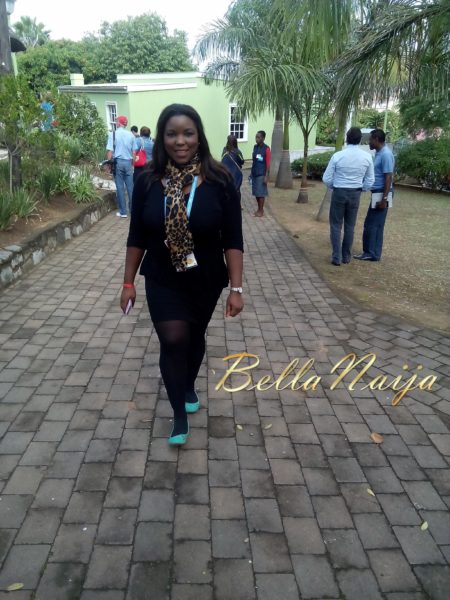 Ohlange High School Visit
Ohlange was the first school in South Africa started by a black person. It was founded by John Dube, the first President of ANC. The school was chosen by President Nelson Mandela as the place where he would cast his vote in the first racially inclusive election in South Africa in 1994.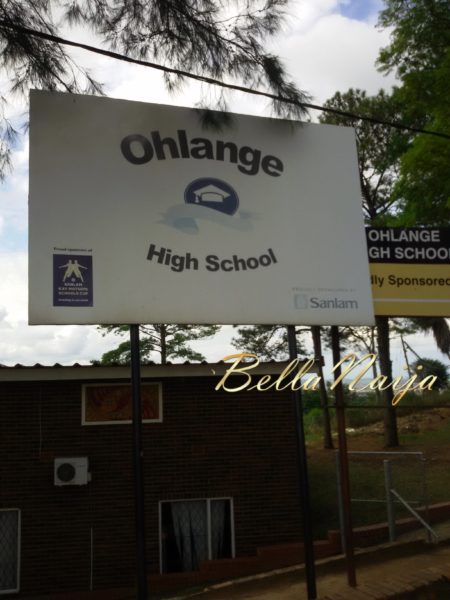 When we arrived, a Zulu dance troupe was there to welcome us. These guys had some amazing moves!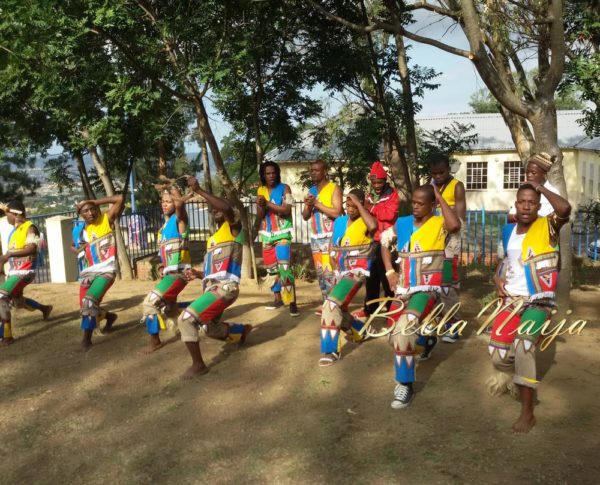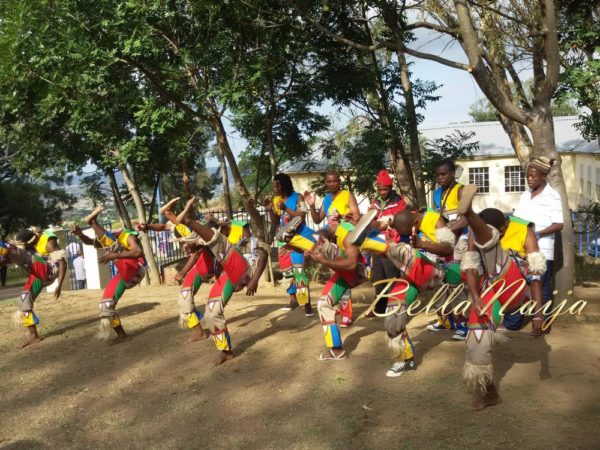 We were supposed to be doing a "warrior pose" here. Umm…
A sculpture of John Dube, founder of Ohlange High School: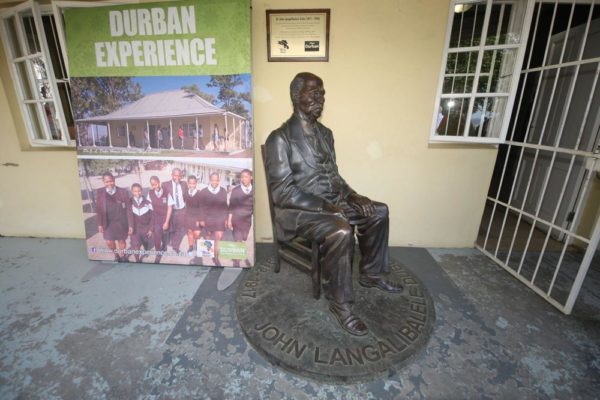 Dube was buried in the school compound when he passed away: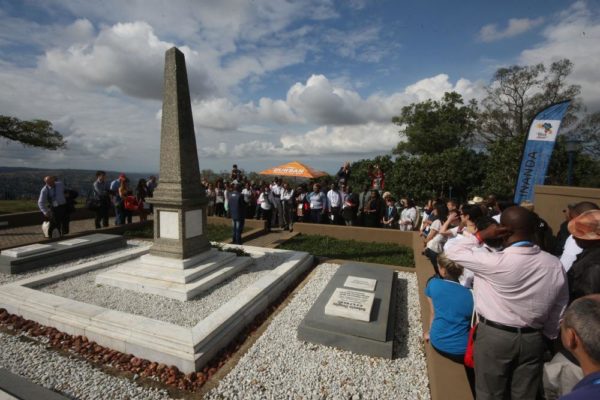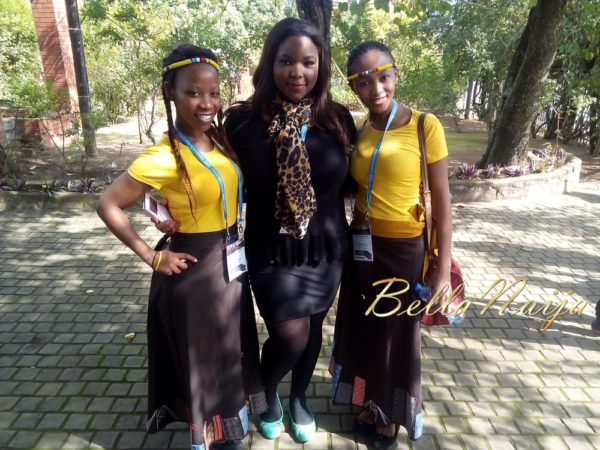 Some of the neighbourhood children: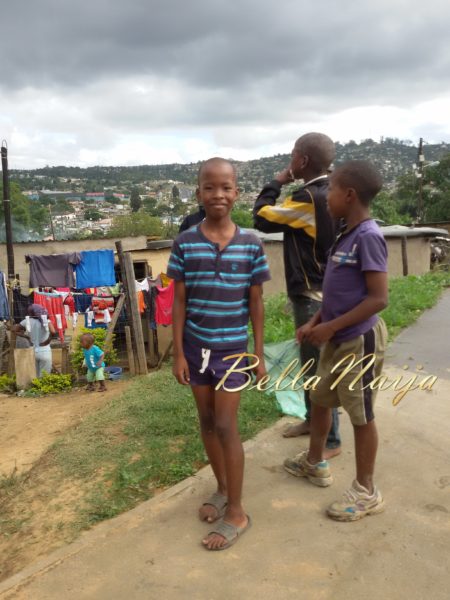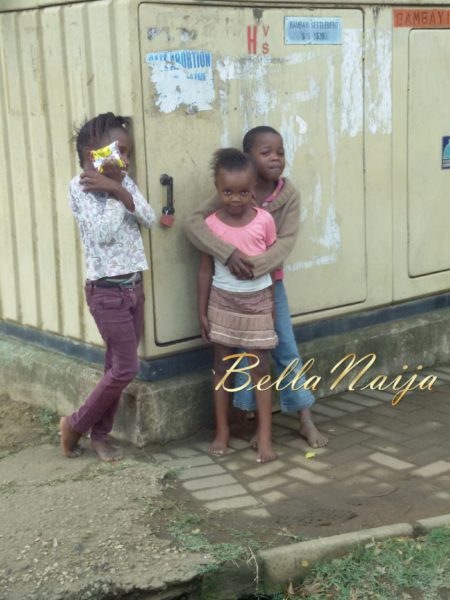 Souvenirs
I got some really cool souvenirs during my stay in Durban. This was one of them – a hand-crafted locally made doll. I call her "Angel Sasha" (I'm not sure why, it just seems like a befitting name for her).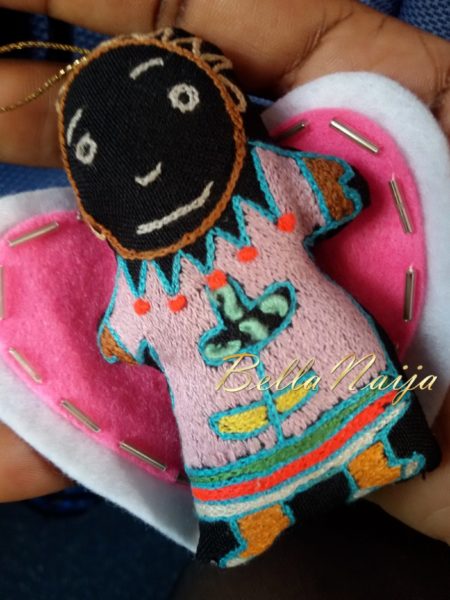 Here's a video with brief snippets of what went on at INDABA 2014:
Overall, I had a really great time at INDABA 2014! And I am definitely looking forward to INDABA 2015 🙂
Moremi for BN