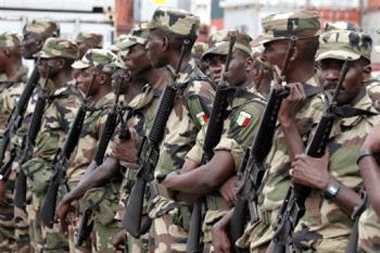 Cameroon is unrelenting in efforts to curb terrorism in its axis of the continent. The country's military has killed 102 Boko Haram members in just one week, Punch reports.
After the abduction of the over 200 Chibok school girls, Cameroon reportedly deployed about 1,000 troops  along its border with Nigeria.
Before Cameroon deployed the soldiers, Boko Haram insurgents had been fleeing to the West African country after executing attacks in Nigeria. However, in light of the recent military reinforcement in the country, Cameroon is no longer a safe haven for terrorists.