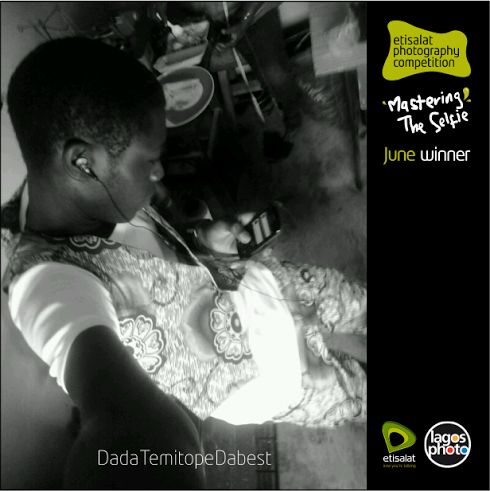 I'm sure you already know that as part of this year's 4-month long LagosPhoto Festival, Etisalat Nigeria is running a photo competition to reward excellent photography and encourage people to express themselves.
Last month, Dada Temitope 'DaBest' won the selfie competition which had "Fashion" as its theme. The theme for this month is "Nightlife" and everybody is invited to capture the ever vibrant nightlife of Lagos and other Nigerian cities.
To enter for the competition, all you need to do is upload your photos online via the Etisalat Photography Competition website, http://etisalat.com.ng/selfie/. Download the official LagosPhoto Mobile App to share your favourite photo(s) on Facebook or Twitter and click on the 'Like' button beside your preferred photo to vote.
The first prize winner of this year's competition will walk away with N100,000 and a Smart Tablet; the second prize winner will receive N75,000 and a Smart Phone while the third prize winner gets N50,000 and an Etisalat Modem.
Entries for July close on Friday 25th July 2014, so start taking amazing nightlife pictures of wherever you are.
_______________________________________________________________________
Sponsored Content