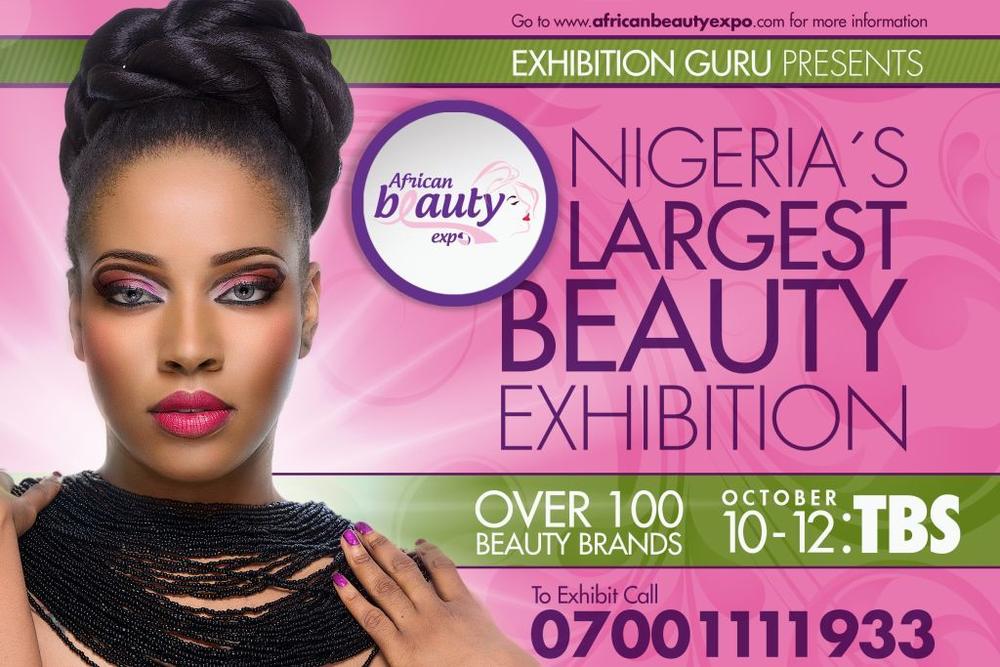 Beauty Exhibition – African Beauty Expo – will be holding this October and beauty companies are gearing up to showcase their brands and educate you on the best practices in beauty.
The 3-day event will allow you explore, shop and experience beauty in Lagos and promises to be a weekend to remember.
Retailers like Darling Nigeria Ltd, BM Pro, Bolwin Cosmetics, GlaxoSmithKline, Fabulosity Cosmetics, Couvrez/Naturelle Skincare, Tropical Naturals, Daisy Luxe Collection, Dreams and Desire, Kuddy Cosmetics, Necessories, Bubbles and Scents, Lolavita, Natural Beauty, FAE Hair, The Luxe & Co., Mildred Beauty, The Nail Group, Dex Nails and more will be among the exhibitors that will show up so if you're a beauty fan, you cant afford to miss this.
Other side attractions that will also be featured include;
• Beauty master classes
• Workshops and business talks
• Best deals on makeup, hair, cosmetics and more
• Opportunities to become a distributor of beauty products
• Sampling of different products to have full knowledge
• Professional Business and Consumer Networks
• Meet and network with beauty experts brand managers
• Battle of the MUA competition
Do you run a small business focused on beauty? If yes, then take advantage of their small business designated booths! To book a booth, hurry now and call 09094821650, 07001111933, 08096448289 or 08147217096 | Add BB Pin 265AD2F8 | Send an e-mail: [email protected]
Date: 10th – 12th October 2014
Time: 10AM – 6PM
Venue: Tafawa Balewa Square (TBS), Lagos
The African Beauty Expo is part of a group of 3 Expos which form the Mega 3 Expo. The other two – WED Expo and Wine & Spirits Expo will also take place at the same time, same venue. The event is being organised by Exhibition Guru.
EasyBuy and Tropical Naturals, makers of Dudu Osun are sponsors of African Beauty Expo.
The official structure partner for Mega 3 Expo is Balmoral while the official logistics company is Metro Taxi.
For more information, please visit www.africanbeautyexpo.com
________________________________________________________________________
Sponsored Content