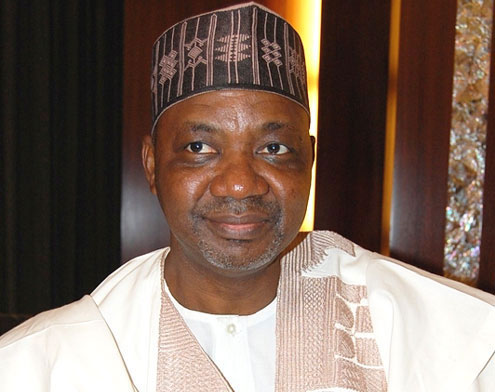 Vice-President Namadi Sambo on Saturday reiterated his call on Nigerians to always be their brother's keeper and to cooperate with the government for speedy development of the country.
Sambo made the call while fielding questions from newsmen after performing the "two raka'' at Eid-el-Kabir prayer at the National Mosque, Abuja.
"We thank almighty Allah for our performance of Eid-el-Kabir this morning and pray that all almighty Allah will give us all the blessings that are in this month.
"We seize this singular opportunity to extend our Sallah greeting, our felicitation and pray for the continued peace and development of our country.
"We call on all Nigerians to continue to be our brother's keeper, to continue to cooperate with the administration of our President to success in the transformation of Nigeria into one of the most developed nations in the world,'' he said
Sambo enjoined all citizens to continue to provide useful information to relevant security agents to enable them overcome the nation's security challenges.
He thanked the Muslim Ummah for their support and understanding and urged all Nigerians to be security conscious in view of the ongoing war against insurgency and terror.
In a sermon, the Deputy Chief Imam of the National Mosque, Sheik Ahmed Onilewura, called on Muslim faithful to use the year's Eid-el-Kabir in showing love and affection to all citizens irrespective of their socio-political backgrounds.
Onilewura offered special prayer for the continuous survival of Nigeria as a geo-political entity.
He enjoined the citizens to partner with the government in ensuring the successful conduct of the 2015 general elections.
The News Agency of Nigeria (NAN) reports that this year's Eid-el-Kabir prayer was performed at the National Mosque, following early morning rainfall in some parts of Abuja.