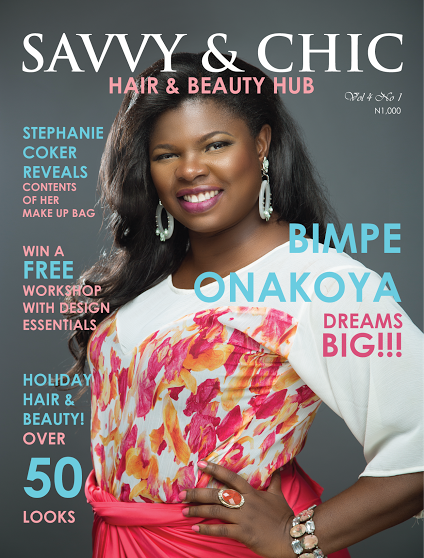 It's makeup artist extraordinaire – Bimpe Onakoya on the cover of quarterly beauty magazine, Savvy & Chic Hair & Beauty Hub's latest issue.
The mag which serves as a guide for women in the art of hair and beauty in general, shares its pages with the talented MUA as she gives them an in-depth exclusive on growing in the industry, nuggets of wisdom, and secrets to her years of success.
The mag also has a feature on 3 real brides whose style aesthetics were translated by a glam squad put together by Savvy & Chic in a shoot tagged 'Wedding Fever'; with loads of beauty tips and more.
To find out more information about the Savvy & Chic magazine, send an e-mail to [email protected] or call 08090613325.