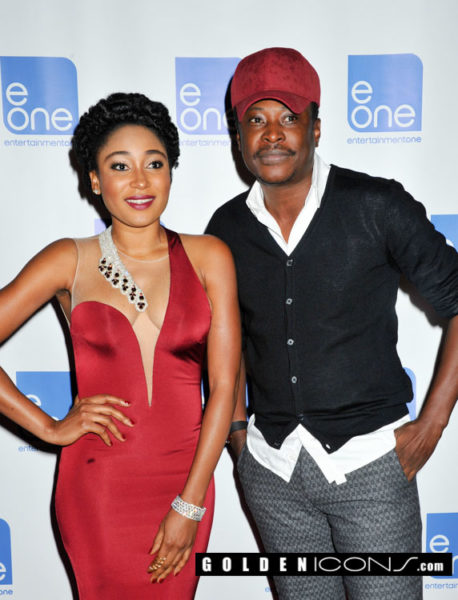 When Nollywood producer Jeta Amata and his ex-beauty queen turned actress wife Mbong Amata separated it left a lot of hearts broken because they had looked like the perfect couple.
The couple had been together for almost 10 years before amicably separating in 2013.
For the past two years they have kept their personal relationship private while raising their daughter away from spotlight.
They however stepped out together a few days ago for the premiere of their movie 'Black November', produced by Jeta Amata with Mbong Amata as one of the lead stars.
They were all smiles as they posed for the paparazzi on the red carpet.
Watch the trailer for the movie below:
Photo Credit: Golden Icons