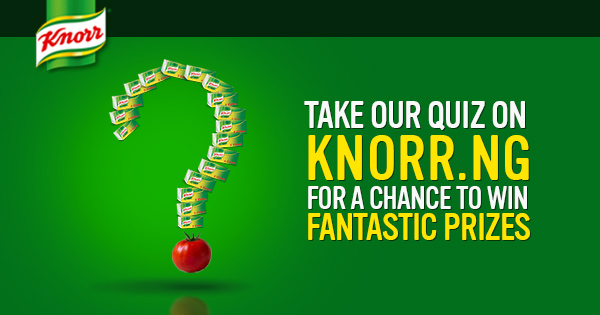 If you haven't yet met our four dynamic Nigerian women: Esosa, Adanna, Zainab and Moyo, read about their exciting lives HERE.
Dinner was their family love – Chicken Fried Rice. Moyo dug in and thought… "Very tasty. Almost like I had made it myself. So precise too."
She looked at Imisi wryly… "Who helped you out?"
She smiled and ran towards the kitchen…
What do you think happened next?
---
…Imisi gracefully tiptoed behind her mother and showcased the www.knorr.ng on her mobile phone with the chicken fried rice recipe gleaning from the screen. The food looked so good, Imisi's mum could almost taste it.
"You tried o… The food looks so much like the one on this Knorr website o", Imisi's mum cheered her baby girl.
The Knorr website plays host to loads of recipes catering to any meal of the day and genre. Be it soups, stews, sea foods etc.
It also houses tips & tricks, ideas, and many more articles that you no doubt would find helpful.
This week, Knorr Nigeria will be rewarding lots of their loyal fans with awesome gifts. All you (yes YOU right there!) have to do is visit the Knorr website and answer one question, fill out your details and you are automatically eligible for our Knorr rewards.
Don't waste any more time. Visit www.knorr.ng. Your families will thank you for it ☺.
Watch Chef Fregz as he rustles up this delicious Chicken Fried Rice dish.
_____________________________________________________________________________________________________
Advertorial – Sponsored Content