Congrats to BellaNaijarian Glory Edozien and the 11 other remarkable young Nigerians selected for the first class of the Grooming for Greatness (G4G) fellowship program.
The Grooming for Greatness (G4G) fellowship program kicked off on October 22 after a search which received over 350 applications from Africans all over the world.
The G4G was founded by Biola Alabi was born from the premise that everyone, irrespective of social or economic standing, deserves the opportunity to realize his or her full potential.
The Foundation's mission is to identify exceptional leadership talent, whose core motivation and desire to give back to the community make them ideal candidates for a Fellowship.
Fellows receive training and development such that they harness, develop, and achieve their greatest potential as African leaders.
The 12 lucky finalists selected spent 3 days gaining insight from accomplished speakers and engaging in actualization sessions to guide them on their leadership journey.
Read their profile below and congrats!
Glory Edozien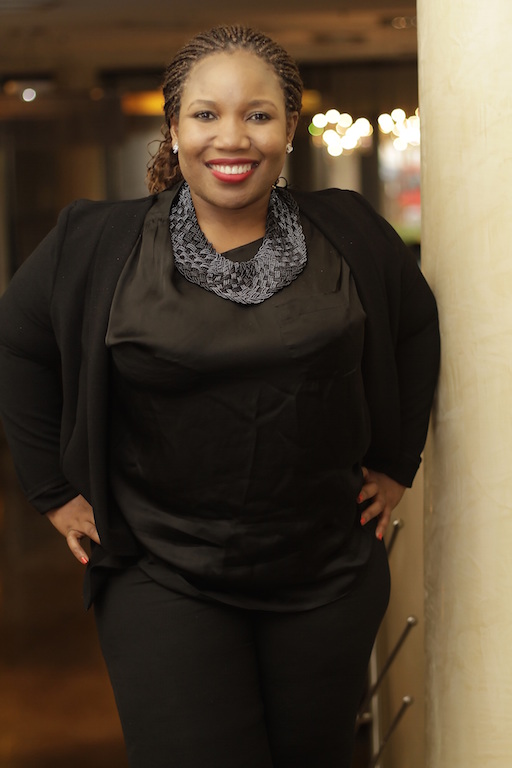 Glory is a certified expert in Climate and Renewable Energy Finance. She holds a Doctorate degree in Real Estate and Urban Environmental Planning and an MSc in Information Systems for Environmental Monitoring. She is currently employed as the Project Development Executive by Enviro Africa, a climate change and environmental management company based in Lagos, Nigeria
Glory is also the founder and CEO of Inspired by Glory (IBG) a women empowerment platform which uses the stories of everyday women to inspire self actualisation and action. IBG provides self development services to upwardly mobile women and aims to build a community of women who have the strength of purpose to effect positive change in their society.
Bamidele Salako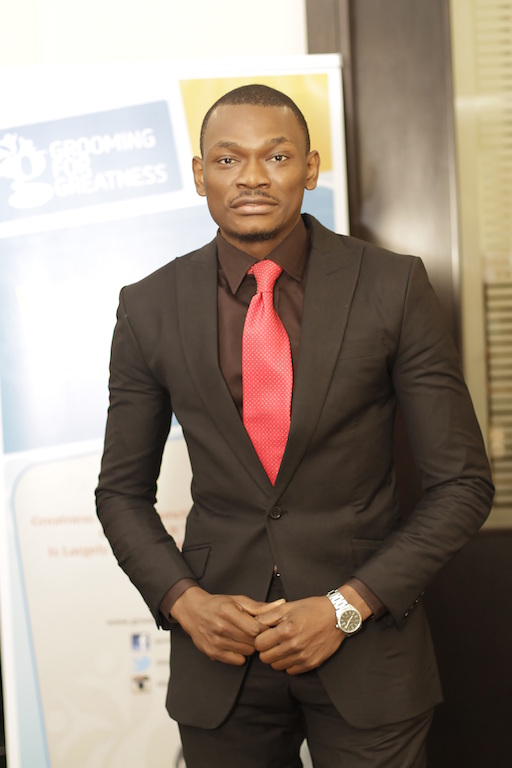 A media professional and communicator with solid experience reporting high-profile events, interviewing and profiling some of Africa's leading personalities and organizations as well as writing commentaries for mainstream news journals, a celebrity magazine and various online platforms, Bamidele Salako studied Mass Communication at Nigeria's premier journalism institute, the Nigerian Institute of Journalism (NIJ), Ogba.
He graduated from NIJ with distinction, bagging multiple best student awards in the process. He's currently a Managing Partner at Outright, a startup Media and Communications Company and also Editor-at-Large at online news and current affairs platform, Securenigeria365.com. Before now, he was an Associate Analyst at Nigeria's foremost PR Consultancy, The Quadrant Company and was also, Head, Editorial at Africa's leading celebrity magazine, Ovation International Magazine.
An ideas connoisseur and management and leadership buff, Bamidele has strong interest in strategic communication, brand management, brand evolution, human resource management, human capital development, public relations and advertising. He is a trained voice-over artiste and news reader with certification from the sterling Federal Radio Corporation of Nigeria Broadcast Academy.
Owing to his rocky family and educational background, Bamidele has naturally embraced social entrepreneurship, pursuing vigorously a passion for tutoring young Nigerians on the immense value of an early discovery, development and deployment of potential. As a life-purpose management specialist, he has addressed audiences comprising hundreds of high school students, sharing life-altering principles and positioning them for future success within and beyond the boundaries of their unique socio-economic dynamic.
As a human capital development, peak performance and optimal productivity enthusiast, he regularly shares disruptive life and career repositioning ideas, values, thoughts and principles on his facebook page (www.facebook.com/BIG.BAMO).
Victor Animasahun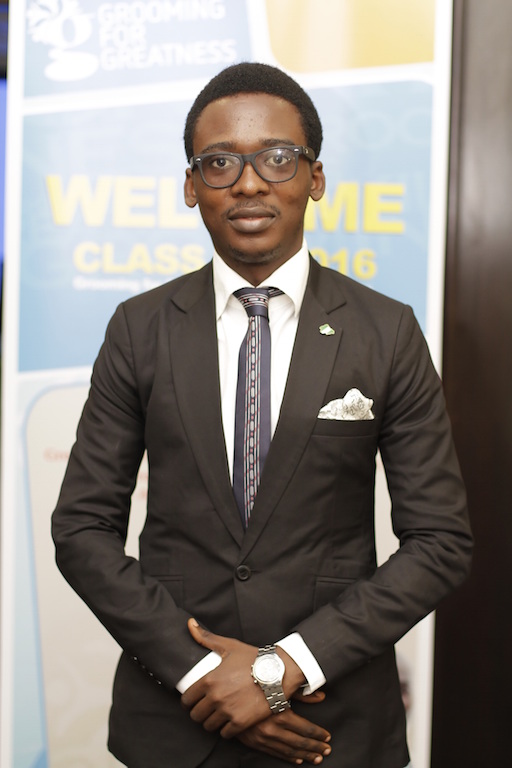 Victor Animasahun believes that personal leadership is the hub for building strong family institutions and resourceful communities which will advance national excellence and global partnership. His zero-tolerance for mediocrity explains his evidence-based excellence as a distinguished author, researcher, public speaker, team player, success and leadership enthusiast.
He recently completed his medical education at the prestigious Olabisi Onabanjo University, Ago-Iwoye, Nigeria. He is the Director of Publications, Open Access Nigeria and the author of BLUEFOOT, a book that places the blueprint for a successful career in your hands (Published in the UK, printed in the US and available at Amazon.com). He was Vice Chair of the Standing Committee on Medical Education and Research, Federation of African Medical Students Associations.
He has attended scientific conferences, taken courses and interned within Africa and beyond on health, public speaking and leadership. He has served on some international editorial boards and has published, presented, reviewed and contributed to different research works. He has led teams of volunteers at various outreaches to rural communities, schools, prisons and institutionalised homes.
He is resolved to stop at nothing to spread the fragrance of holistic high-level performance until a mighty force is raised, ready to pass on the baton of distinction and merit.
Jide Ayegbusi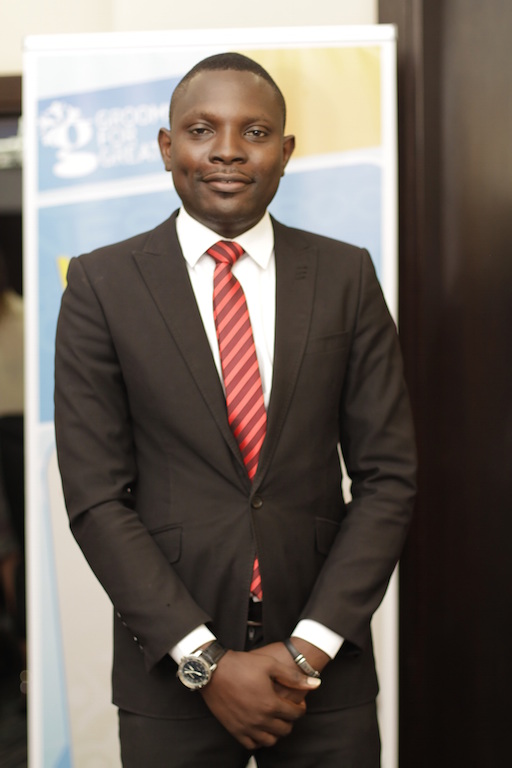 Jide Ayegbusi is a 30-Year-Old founder of edusko.com. He hails from Ondo State, Nigeria.
In 2008, Jide graduated top 3 in his class with a CGPA of 4.05 to bag a BSc degree in Psychology from Adekunle Ajasin University (Ondo State University). In 2009/2010, Jide participated in the mandatory one-year NYSC program in Bayelsa State where his published career book for secondary school students and other community development initiatives won him corps member of the year award.
Jide also holds MSc. Degree in Marketing from the University of Lagos. He is a graduate member of Nigerian Institute of Management, Institute of Strategic Management of Nigeria and at the verge of completing a post graduate diploma course in Advertising from the Advertising Practitioner Council of Nigeria.
In the last five years of his secular career, Jide has demonstrated remarkable abilities and achievements in Brand Management, Channel Management, Strategic Planning, Advertising and Project Management. Jide has also written more than 50 articles featured in top media platforms such as Brandpower, BrandIQ, Lagos Television, Sportsday, goal.com, Ideaslane, College People etc.
Jide sold insurance policies briefly for Mutual Benefits Assurance Plc before joining Mediaplus International, a leading integrated marketing communications company in Nigeria. Within two years of joining Mediaplus, Jide rose to become the Agency's Brand Strategist. He later left Mediaplus to join the sales team of Vitafoam Nigeria Plc. At Vitafoam, Jide successfully created channel opportunities and strategically positioned over 30 channel partners for financial growth, improved sales turnover and business expansion.
Jide left Vitafoam and founded edusko.com in early 2015. Edusko is an online platform that connects parents and students with good schools in Africa, Europe and America. Edusko's ultimate vision is to make over 20,000 good schools Available, Accessible and Affordable to African parents and students before 2017.
Jide loves swimming, plays table tennis and enjoys partying.
Chika Uwazie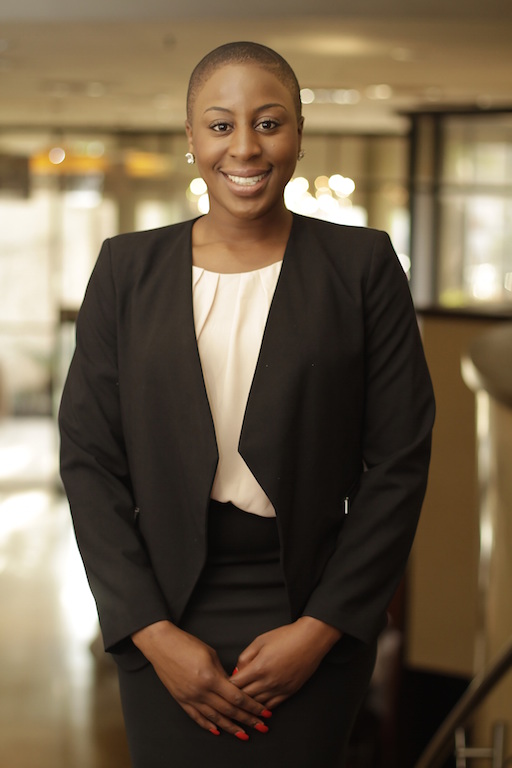 Chika Uwazie is a human capital professional who the Vice President of Business Development and Partnerships of Talentbase. Before joining Talentbase, she worked at several international organizations including The Whitaker Group, World Bank, and Exxon Mobil. During her time at the Whitaker group, an African investment firm, she worked very closely with the CEO Rosa Whitaker, to spearhead several initiatives. Some of these initiatives included working with the Tony Elumelu foundation, the AGOA trade program, and Purchase for Africa, a nonprofit organization. After working with the Whitaker Group, she was a consultant at the World Bank within the East Asia unit. Chika streamlined their human capital data as well as lead operations for the young professional committee to ensure growth and development for the junior professional program. Aditionally Chika obtained her Masters in Strategic Human Capital Management at Georgetown University.
For her work in human capital she has been featured in Human Capital magazine and Vanguard. She also has been featured on Afripop and Human IPO for her work in the digital media. Additionally, she was listed by Concept Link as one of the 20 Must Follow Women talking about the African diaspora, and was named by Marieme Jamme as one of the 50 Africans you should know in 2013. Chika is a sought out writer who has written for Ventures Africa, Y Naija, and Forbes. She also organized and spoke at several conferences including the first tech panel for the Wharton Africa Business conference and Social Media Week Lagos. .
Jadesola Opawumi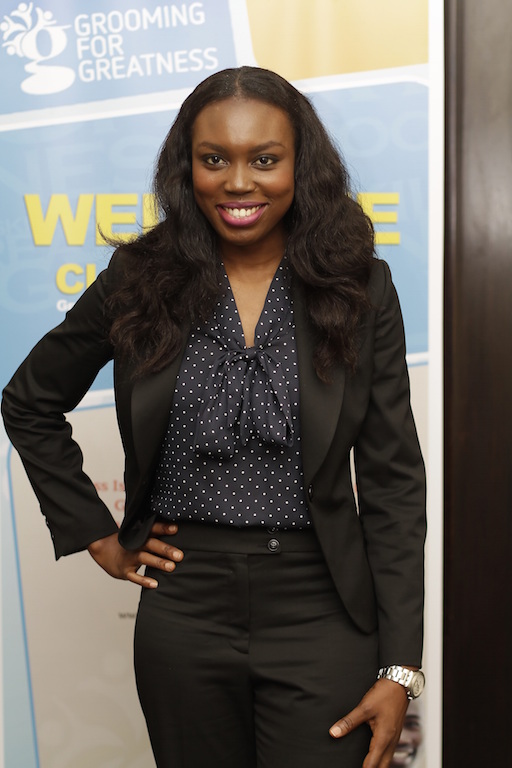 Jadesola Opawumi currently holds a dual position as the Head of the Consumer Unit at Addosser Microfinance Bank Limited and the Product Manager at Zerofinance Limited; both of which are sister companies.
Jadesola was born in Akure, Ondo State on 15 August 1986. She graduated from Covenant University, Ota Ogun State in 2008 with Bachelors of Engineering in Electical & Electronics Engineering. After receiving her education, Jadesola joined Addosser Microfinance Bank Limited in February, 2010 as a Marketing Officer before rapidly rising to become the Head of the Consumer Unit in December,2010.
In the past 51/2 years with Addosser Microfiance Bank Limited, Jadesola has built a reputation for developing business strategies, incubating new products into mature revenue-generating engines, her credit analytic skills with innovative and creative approach to carrying out all assigned tasks. She has spearheaded the development of four major products for the bank; two of which are currently the bank's top selling products. It was after she joined the bank that she also developed a passion for digital marketing and branding and has been influential in the branding of most of the programs carried out by the bank.
In December 2014, She championed the birth of the new sister company ;Zerofinance Limited, an online retail store and was officially deployed to start and run the company when it launched in June,2015.
Embracing the core values of integrity, innovation, and growth, Jadesola consistently ranks among the top 5% of Addosser Microfinance Bank employees. Between the two companies Jadesola currently leads a team of twelve and continues to progress her passion for creating something out of nothing and her enthusiasm for getting a job well done.
Adetutu Kunuji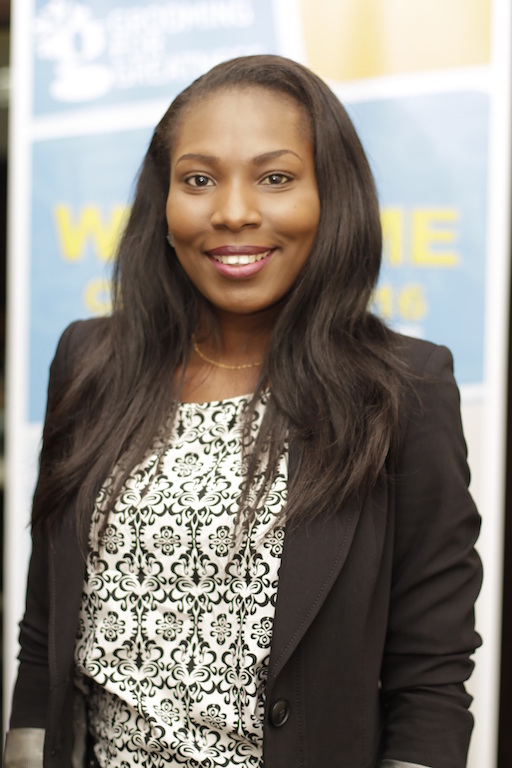 Adetutu Kunuji is a brilliant medical doctor with a Bachelor of Medicine and Bachelor of Surgery degree (M.B.Ch.B) from Obafemi Awolowo University, Ile- Ife (2010). She went on to have her housemanship at the University College Hospital in Ibadan. She has since then worked at top Health institutions in Nigeria such as Saint Nicholas Hospital where she sharpened her healthcare delivery skills, professionalism and developed team spirit. She currently works at the Cardiac and Renal Centre, Lagos.
She volunteers with a Non-governmental Organisation, Development Support Initiative (DSI), where she works with the Reproductive Health Unit of the Organisation.
She developed a passion for maternal health during her National Youth Service (NYSC) year where she witnessed at first hand the scourge of teenage pregnancy which contributes to the prevalence of maternal mortality in Nigeria. She is an advocate for maternal and child health, and takes special interest in the care and rehabilitation of pregnant teenage girls. She intends to work in partnership with organisations to assist pregnant teenage girls who are faced with the problems of early pregnancy and its attendant complications as well as engaging them in profitable means of employment where they can take care of themselves and their children going forward.
Temie Giwa-Tubosun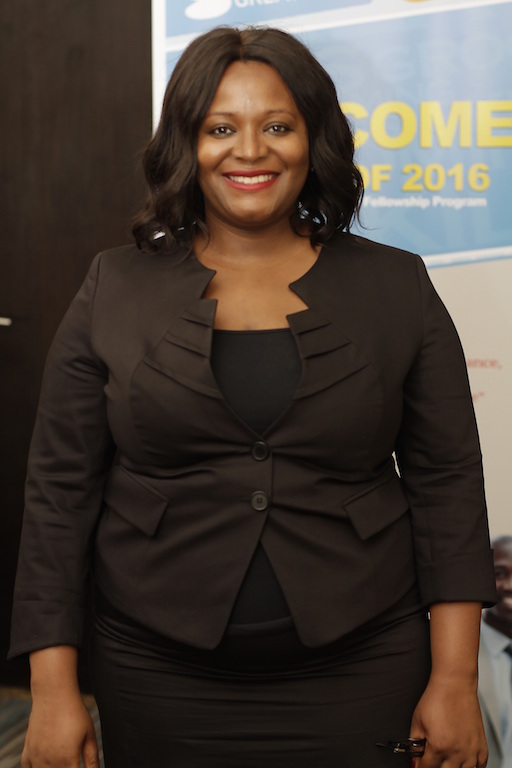 Temie Giwa Tubosun has fought for health equity in Sub-Saharan Africa for over 10 years. She passionately believes that everyone deserves a life of dignity and it starts with good health and well being and has worked towards this goal through her work with UNDP, Millennium Village Project, World Health Organization, DFID and the Ministry of Works in the Lagos State Government. She recently launched LifeBank, a social enterprise set to disrupt and organize the blood system in Sub-Saharan Africa and save thousands of women and children. In 2014, the BBC listed her as one of the 100 Women changing the world.
Nwamaka Ifionu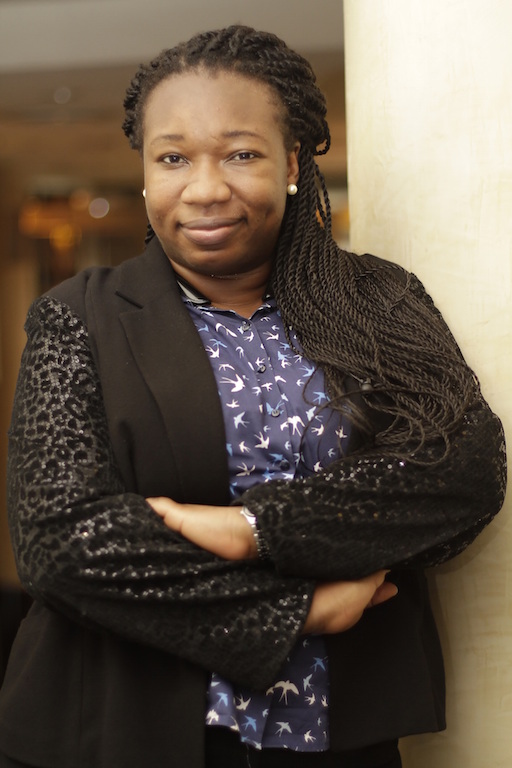 Nwamaka is a public health professional with a background in Health Policy and Management, and experience in health programming, research, capacity building, program design, and implementation, strategic planning, and organizational development. She has worked on varied development projects across sectors in Nigeria. Nwamaka has also provided technical assistance as a consultant to different national and international, donor and implementing organizations, as well as government institutions including: the National Agency for the Control of HIV/AIDS (NACA), Pact Inc., InSiGHt health consulting, Business Leadership Council, among others. She has worked for INGOs like Pact on its community-REACH USAID funded HIV prevention project, and OROL Youth Empowerment Initiative, as Technical Program Advisor. Nwamaka is currently the School Health and Nutrition Advisor at Save the Children International. She dedicates her spare time and experiences to youth mentorship and empowerment initiatives with particular respect to life skills, personal and professional development. She enjoys travelling and a good adventure.
Tomilayo Aluko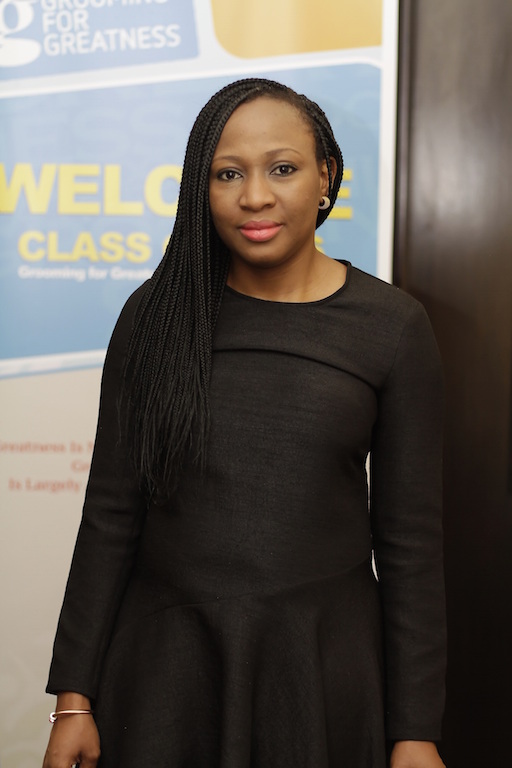 With over 10 years immersed in the articulation, development and growth of various brands, Tomilayo is best described as a lover of branding. She posses a keen and genuine passion for the structural and creative process for building brands.
She holds 2 degrees: Public Relations and International Communications, specializing in Brand Management and Strategy. An Alumni of Humber College, Toronto and American University of Paris, she is a multi talented, team player who enjoys new challenges and experiences.
Aisha Farooq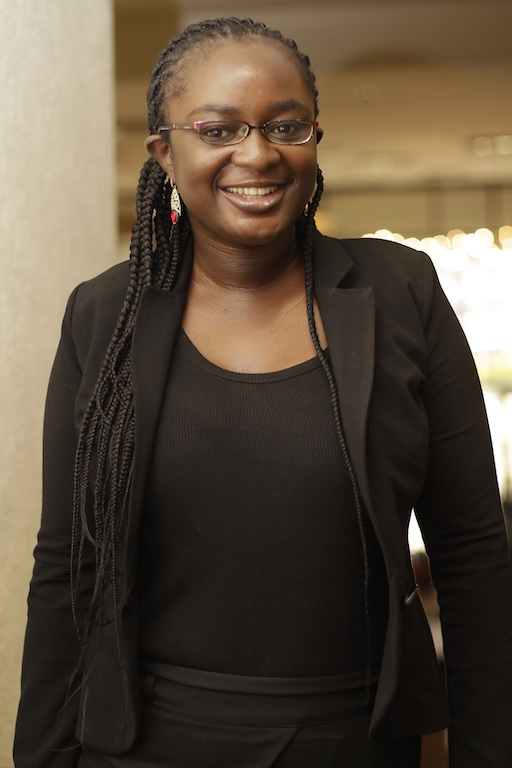 Aisha Farooq is an aspiring executive and young mother. After initially dropping out of the University in 2006 to have her son, she returned in 2009 to get her degree. Her determination, resilience and drive to succeed saw her graduate as the Overall Best Graduating Student with a CGPA of 4.93/5.00 in Business Administration at Bells University of Technology, Ota in 2013 and was the class valedictorian.
Immediately after her youth service in a primary school, Aisha was eager for an opportunity to combine knowledge and passion into practical experience. She volunteered as the Human Resource Officer for a small communications company (she still works there on weekends) before joining a consulting firm where she is the executive Assistant to the Senior Partner.
Aisha is passionate about being a positive voice for young women, especially those with her sort of experience. Her personal mantra is "Success is not final, failure is not fatal: it is the courage to continue that counts"
Tomi Odunsi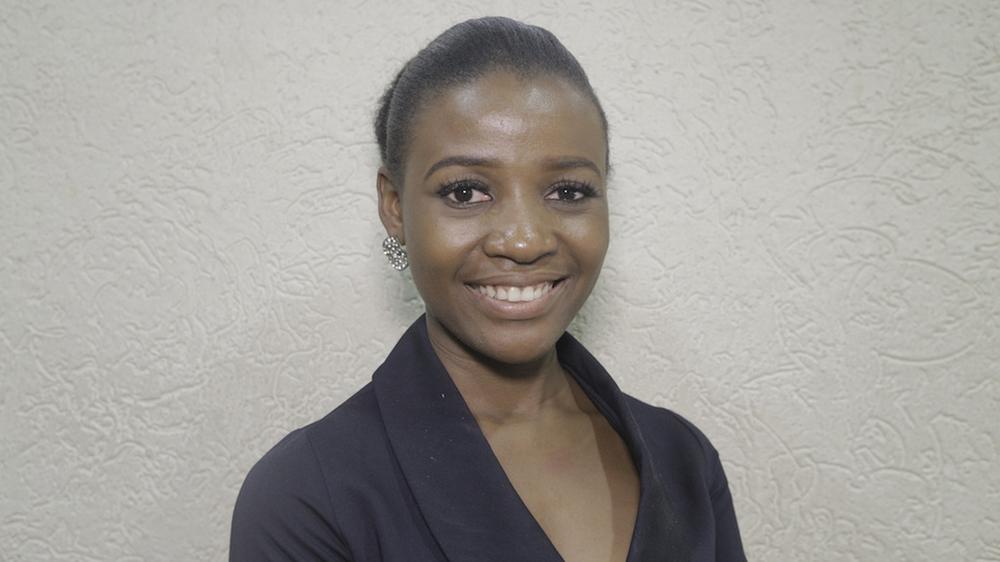 Tomi Odunsi is an Actor, singer and songwriter. She is also the CEO of CGT media, which deals in artiste branding and entertainment services. Tomi is a graduate of Linguistics and African Languages from the University of Lagos. Tomi has always had products inside of her where passion, mission, vocation and professionalism meets.
Tomi Odunsi was born and bred in Lagos Nigeria. Her father, a musician and recently retired music lecturer while her mother a former banker and now business woman, their influence has driven Tomi to be not just a creative but also someone who is passionate about the business of the Art.
While in University, Tomi interned at several organizations as a copywriter, assistant producer (Lunch hour show) at Unilag Fm, Library assistant at Terra Kulture and later a Gallery Attendant where she marketed and sold artworks. In her final year, she was signed to a record label ( Aboriginal music) as a singer and songwriter. Tomi featured in several stage performances which includes Oluronbi: the musical, Saro: the musical, fractures etc. She became an instant HIT on her first TV appearance as Salewa on M-Net's hit Series TINSEL. Tomi as also featured in blockbuster movies such as Beneficience, Render to Caesar, In the music Movie, Bola dirge etc. Tomi discovered a gap in the industry for talents with little or no exposure and she began to brand such talents into products marketable for sales, and this she did through her young company called CGT MEDIA LTD.
Tomi Odunsi is a self driven and talented lady who see opportunity in every obstacle that comes her way. Years ago her height did not hinder her from putting in for MISS TEEN NIGERIA, where she came 1st runner up amongst beautiful and tall peers. Leadership is a constant as she was appointed HEAD PREFECT in Senior secondary school, COURAGE is her very own voice which distinguishes her in her work of Art. TIME is her only currency, so she spends it wisely by investing in the lives of others through the Tomi Odunsi Initiative (TOi), which is born to inspire young people to aspire global relevance through their gift.