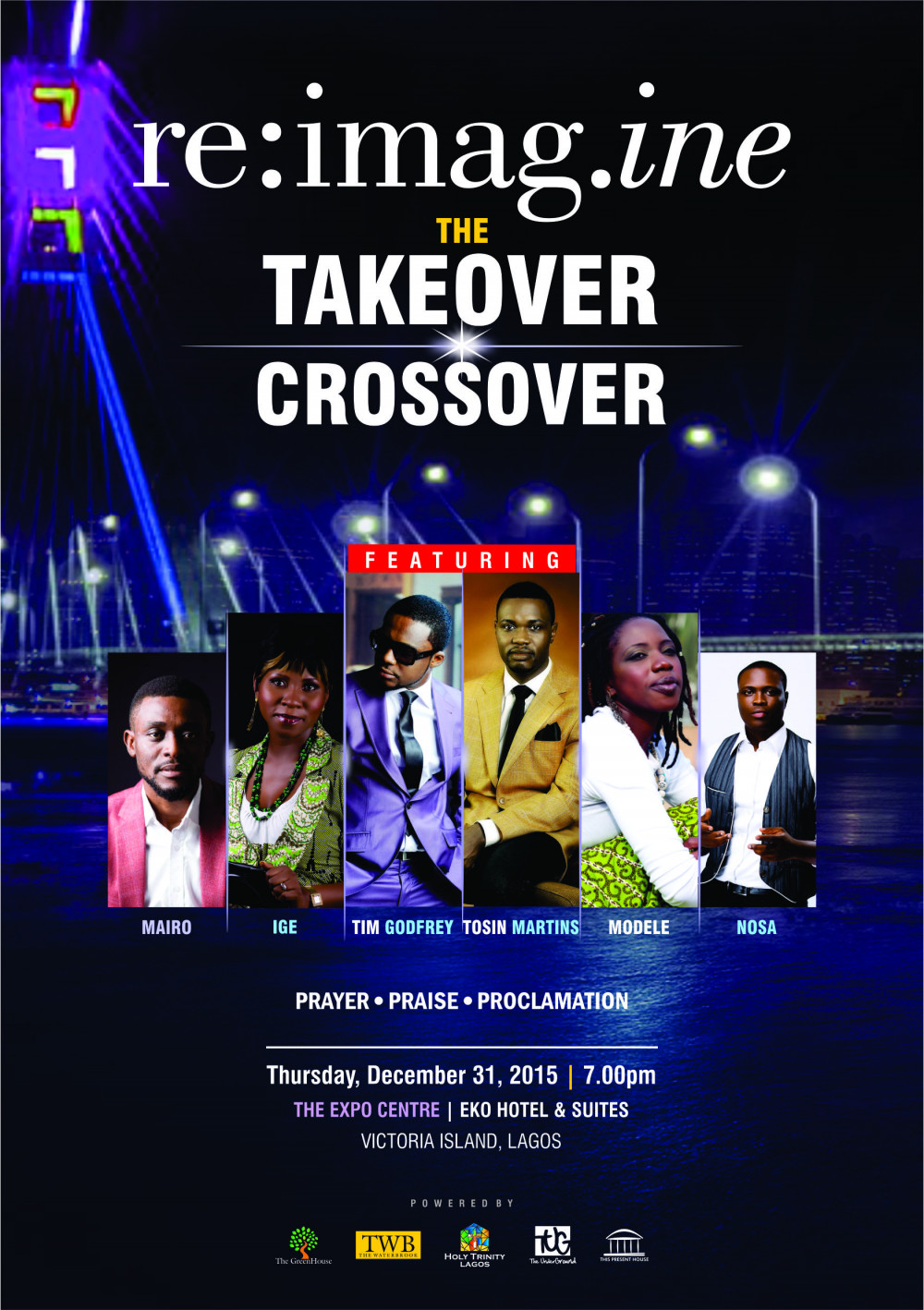 Every year, 6000 people converge at Eko Hotel and Suites for a night of praise, prayer and proclamations at the crossover concert. This year will be the year to outshine all others as it has been christened The Takeover Crossover. The theme for this year's concert is Reimagine2016 which is a call to purposefully rethink the notion of the year ahead with a renewed mindset.
Each year captures the best in Nigerian gospel and this year, we will be worshiping in concert with artistes such as Nosa, Tim Godfrey, Tosin Martins, Ige, Modele, Mairo Ese and more alongside the Lagos Community Gospel Choir. Powered by This Present House, The Waterbrook Church, The Greenhouse and Holy Trinity Lagos, this concert promises to be an unforgettable experience.
Experience the power to reimagine your present reality in the coming year. Don't miss #Reimagine2016! Spread the word!
Date: Thursday, December 31, 2015
Venue: Eko Hotel and Suites, Victoria Island, Lagos
Time: 7pm