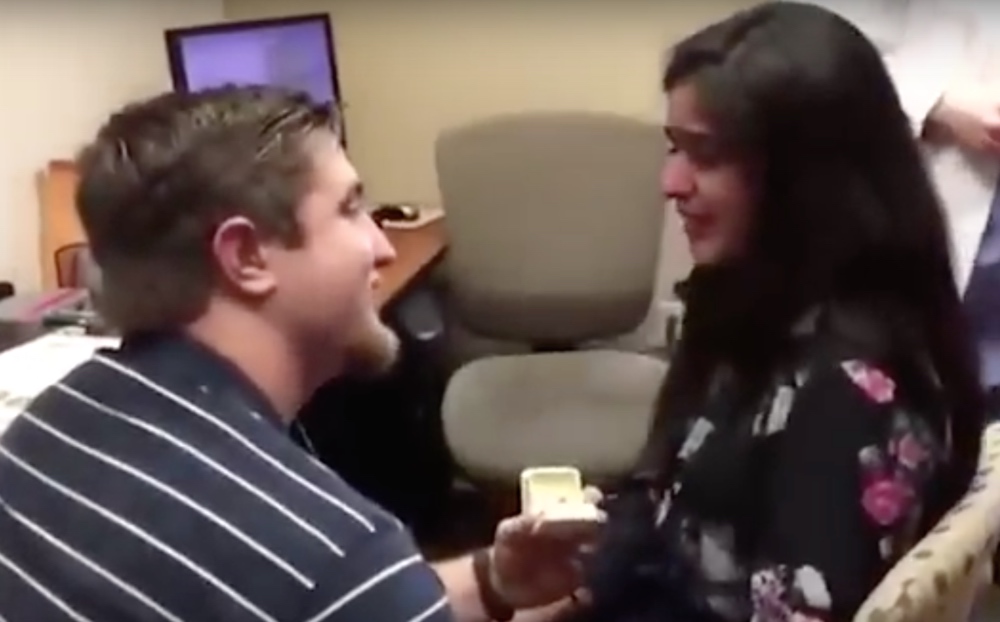 At a hospital in Jackson, Mississippi in the US, a deaf woman Andrea Diaz, was able to hear from the first time with the help of a cochlear implant – an electronic hearing device put under the skin behind the ear for those who have difficulty using hearing aids.
Andrea had just received the implant and was over joyed that she could hear. It was in this moment that her boyfriend, Kevin Peakman, proposed to her saying "I wanted to make the first thing you hear be me asking you to marry me"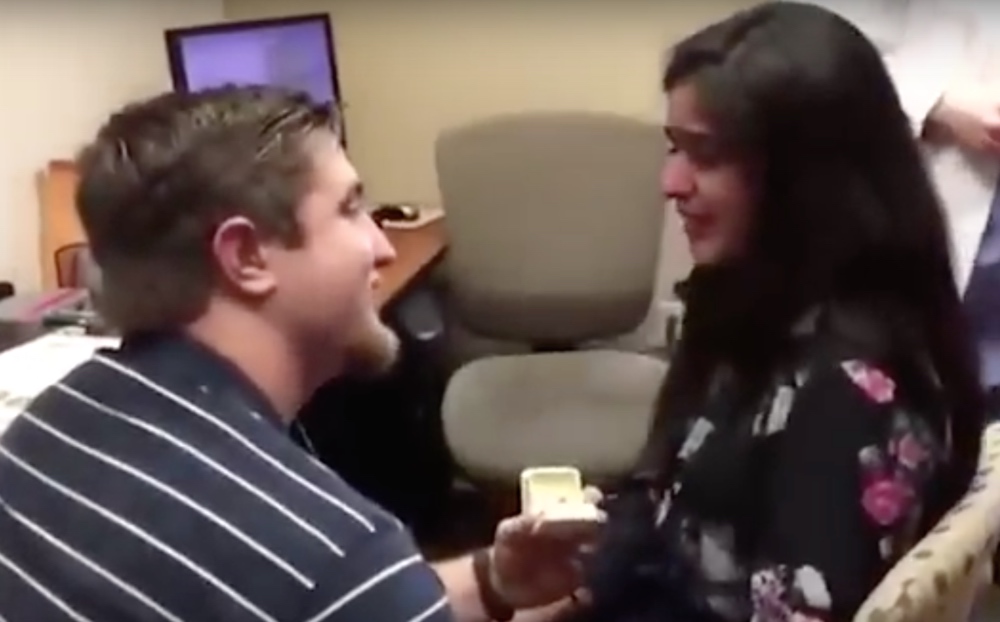 It was so touching when Andrea, in tears, said yes to Kevin and later said between sobs, "I can hear your voice".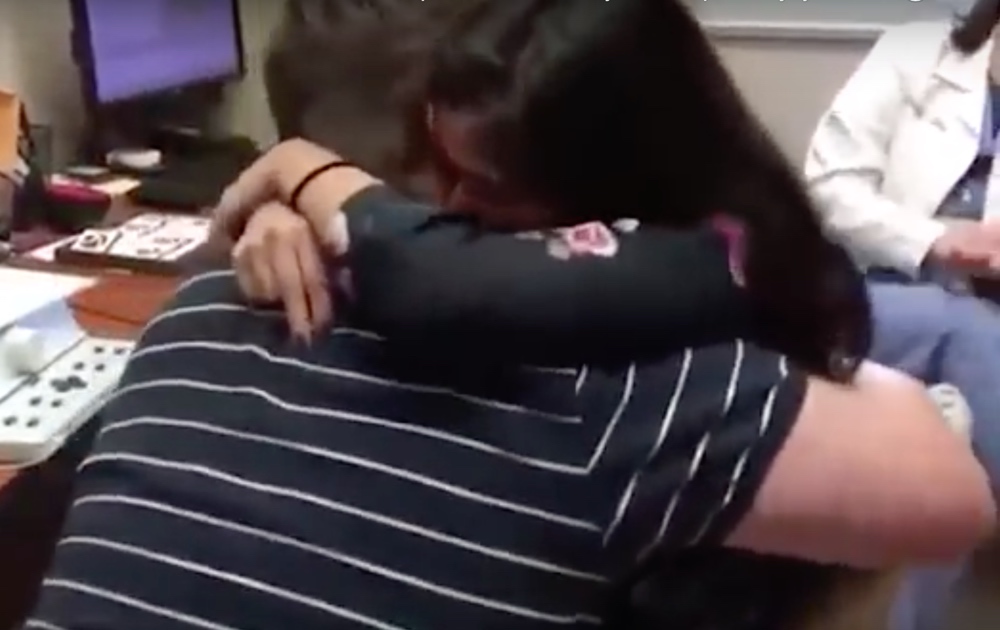 Watch the heartwarming video below:

Video Source: Youtube