Lady Gaga has taken time out to respond to a blogger who referred to her as a hypocrite for posting about her religious beliefs and leading a "double-life".
Some days ago, she put up a photo of herself and a priest sharing the Eucharist and Catholic Link published an article that insinuated that the pop star was not living up to the ideals of her faith.
Few hours later, Lady Gaga responded to the article with a moving letter on Instagram. She said:
"Dear Becky Roach, Mary Magdalene washed the feet of Christ and was protected and loved by him. A prostitute. Someone society shames as if she and her body are a man's trash can. He loved her and did not judge. He let her cry over him and dry his feet with the hair of a harlot. We are not just "celebrities" we are humans and sinners, children, and our lives are not void of values because we struggle. We are as equally forgiven as our neighbor. God is never a trend no matter who the believer," Gaga wrote.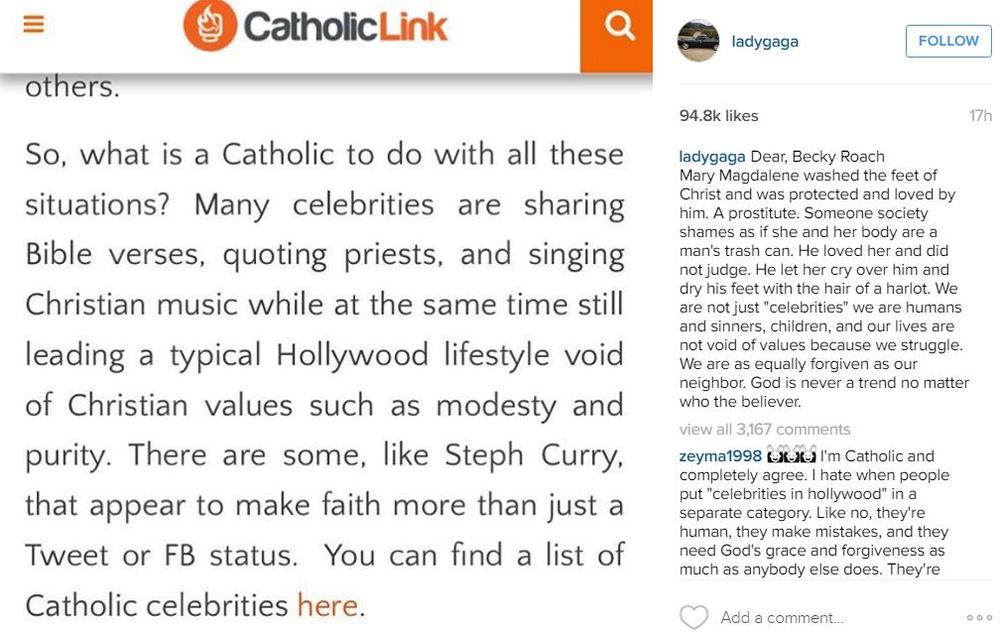 Photo Credit: Instagram/Lady Gaga | Getty Images/Matt Cowan