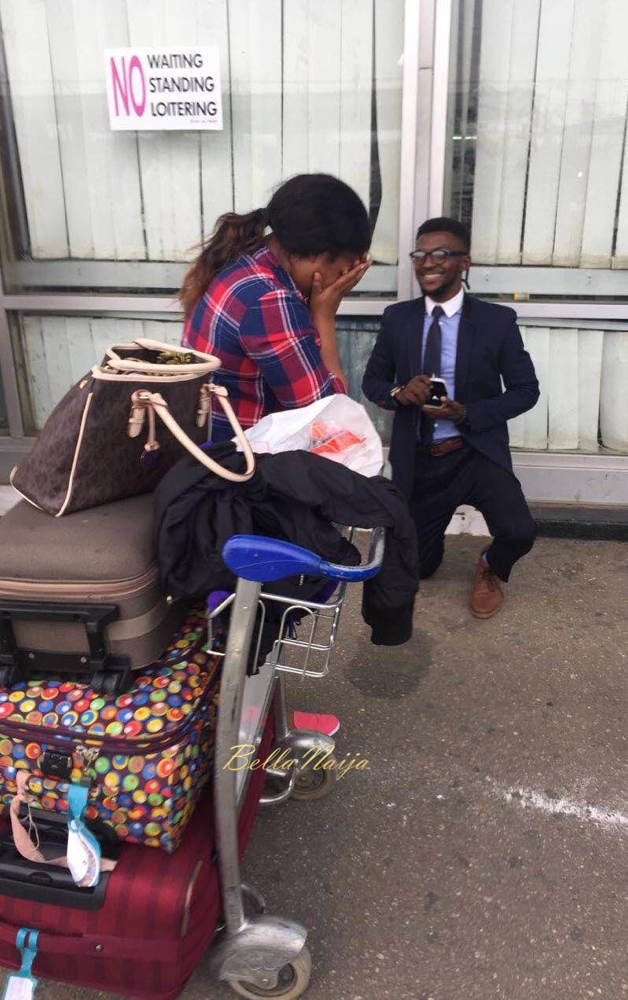 Dublin based bride-to-be Chidera met her fiance Sixtus while spending time in Nigeria, the couple are one of many that strive towards perfecting a solid long-distance relationship through frequent trips and social platforms.
Her fiance followed his intuition from day one and surprised her at Lagos Murtala Muhammed International Airport by asking her to be his wife.
Be Inspired!
How They Met
by Chidera, the bride
I met my Babysneh (what I call him) after I had just recovered from a traumatic heartbreak, so initially it was hard for me to start up a long distance relationship as I reside in Dublin, Ireland and he stayed in Lagos, Nigeria. But he kept reminding me that our first conversation had convinced him that I am the type of woman he has been asking God for. Flattered with a genuine interest in him also, I began to get use to him. I had previously never met anyone as confident as he was, God fearing, handsome, tall and caring – everything about him was so different!
I returned to Dublin, we started taking it easy and that's when I realized that I felt so at peace with him, I prayed about him and God's words came true. We started planning for our future since we both knew we wanted to get married, so an official proposal was somewhat on its way. I had made arrangements to come to Nigeria in May to organize the wedding. He began to drop hints that at the time I was not really bothered about, he asked for my ring size, details of my flight, they were all normal for him.
The Proposal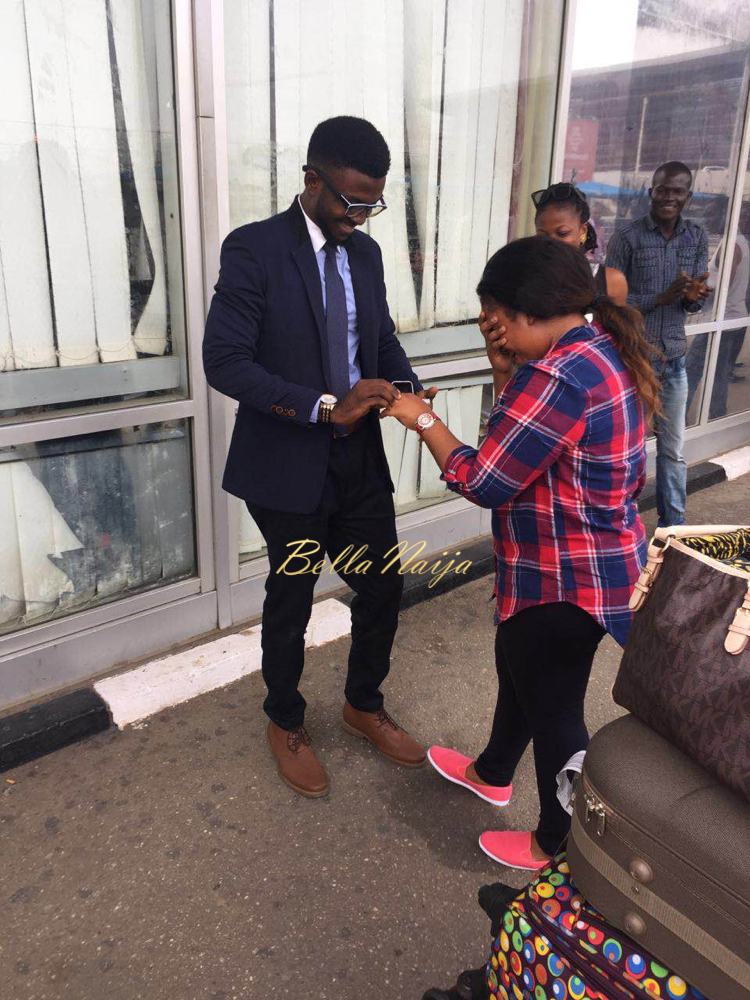 May 19th 2016, I arrived at Murtala Muhammed International Airport, Lagos Nigeria at about 6pm, excited to see him, we hugged and kissed and then I noticed his younger sister and his friend I also hugged and greeted them. Though I was completely unaware of what was about to happen next, he told me "baby lets move down there so we can take pictures together" taking my jacket off my waist, I looked around to see who was taking the picture I gazed at his sister and friend confused but they were just smiling.
When I turned I saw my fiance on one knee down holding a blazing ring inside a silver box and pleading eyes looking at me, people started clapping and screaming "say yes say yes!" I walked to him, helped him up, nodded my yes and kissed him.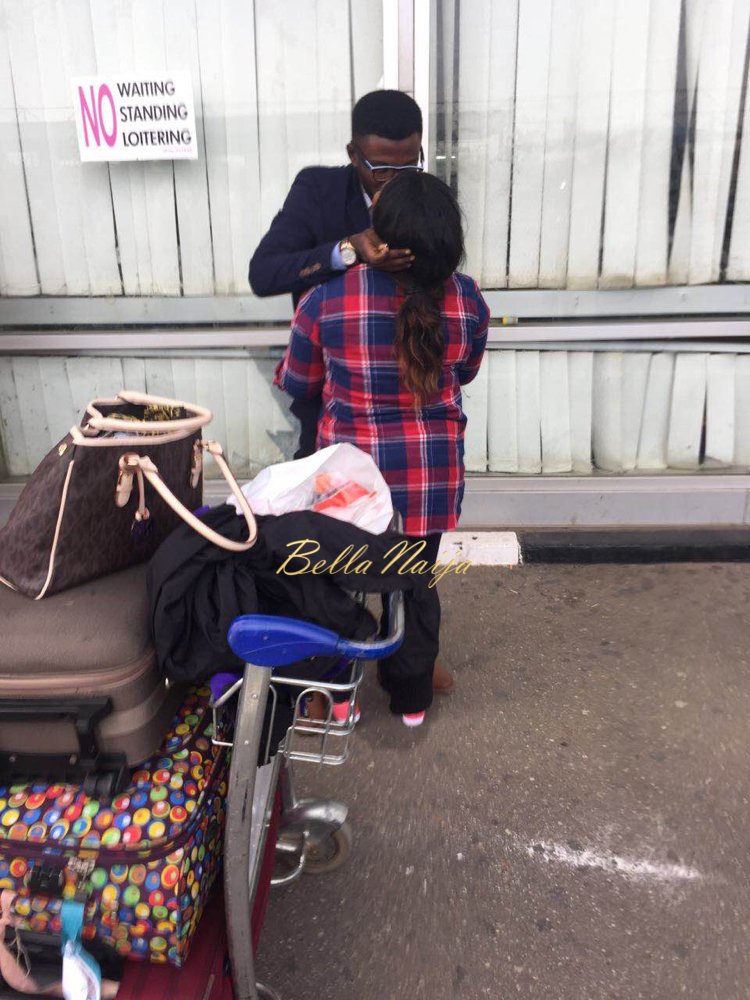 I was left speechless, I never expected a proposal at the airport. The truth is our love has grown overtime and through out our time together Christ's love has moulded us and I am eternally grateful.