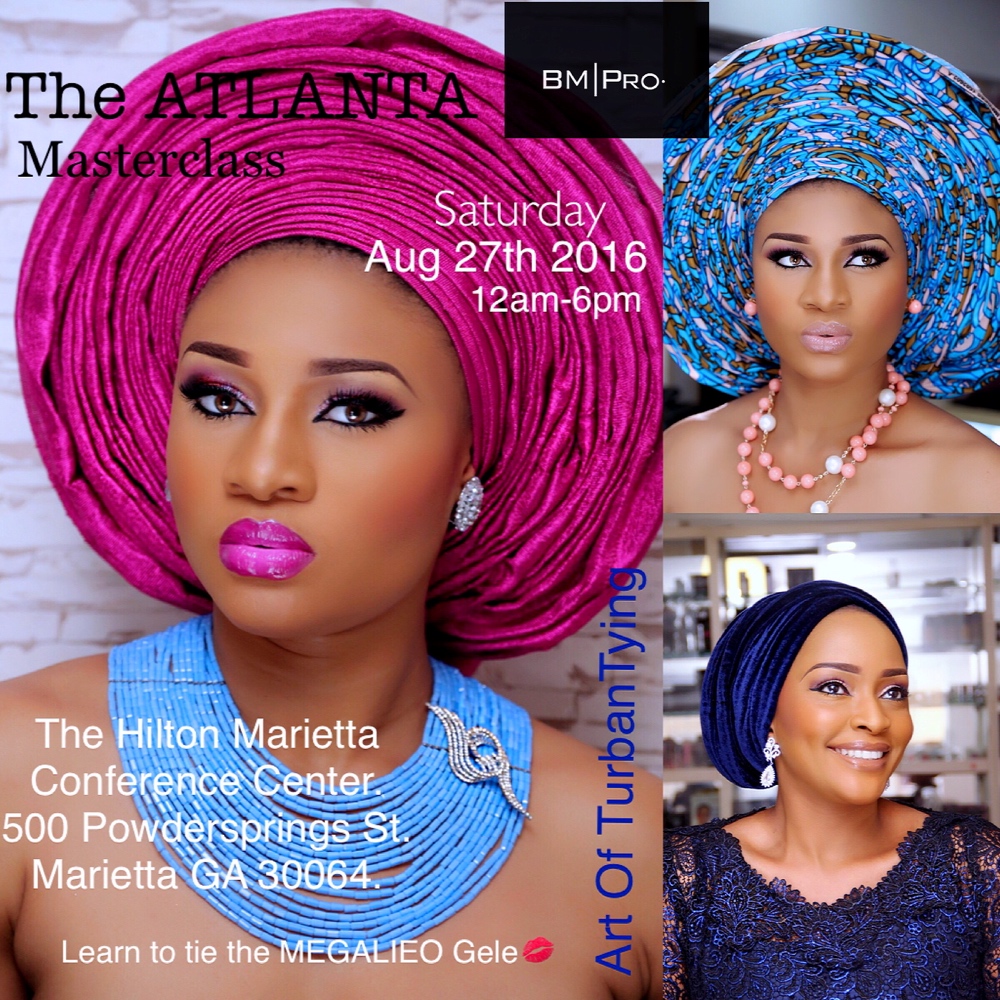 The BM Pro Bridal Makeup and Gele Masterclass holds this Saturday August 27th in Atlanta!
Come learn and perfect the Art of Makeup from Banke Meshida Lawal. A class not to miss, Makeup Artists and Enthusiasts will learn from a robust course outline.
Participants will come with a model and various Gele fabrics for a hands on demonstration as the class proceeds.
Makeup Photography and the trending MEGALIEO Gele (Infinity Pleats Gele) by Dmobilebeauties will also be taught.
Date: Saturday, 27th of August 2016
Venue: Hilton Marietta, Powdersprings GA.
Time: 12noon.
Come learn and upgrade your makeup skills for both professional and personal use.
For more info please send an email to; [email protected].