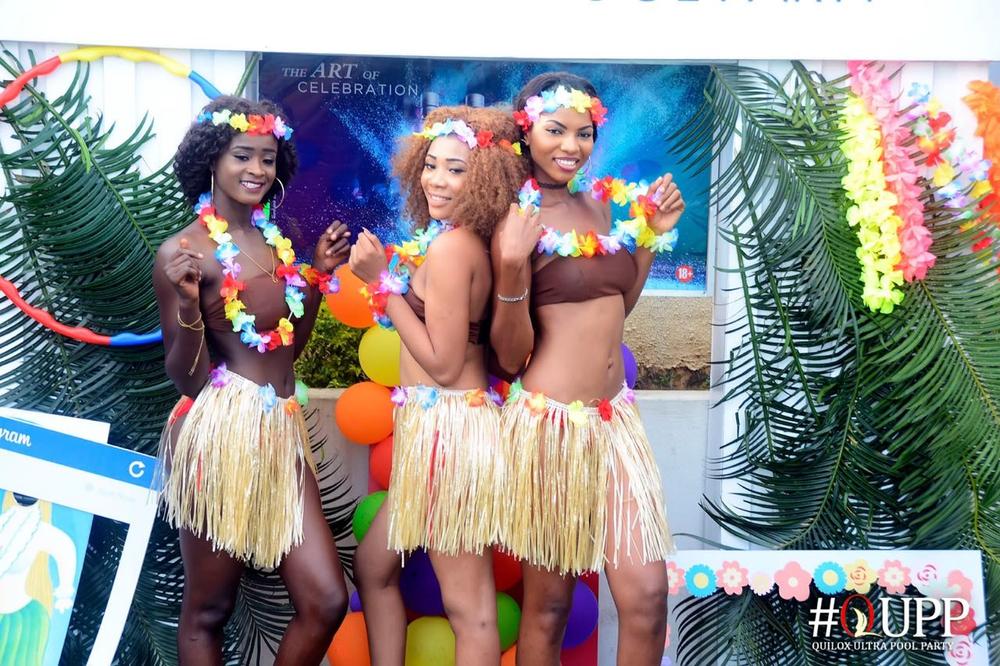 On Sunday, 25th of September 2016, Quilox Ultra Pool Party held a Hawaiian themed edition and it was turned all the way up!
Everything from the food, games, luxurious Cabanas, water guns and the hostesses were dressed in Hawaiian costumes to thrill the guest. There were different side attractions to entertain the guest like, the hulla hoop, the limbo and performances from artist.
The Vegas style semi-private exclusive day party was hosted by Ben Foster and people in attendance included: Tekno, Vector, Humblesmith, Air boy, Que Peller, Base One and well appreciated customers. Music was played by DJ Consequence, DJ Caise and DJ Hazzan.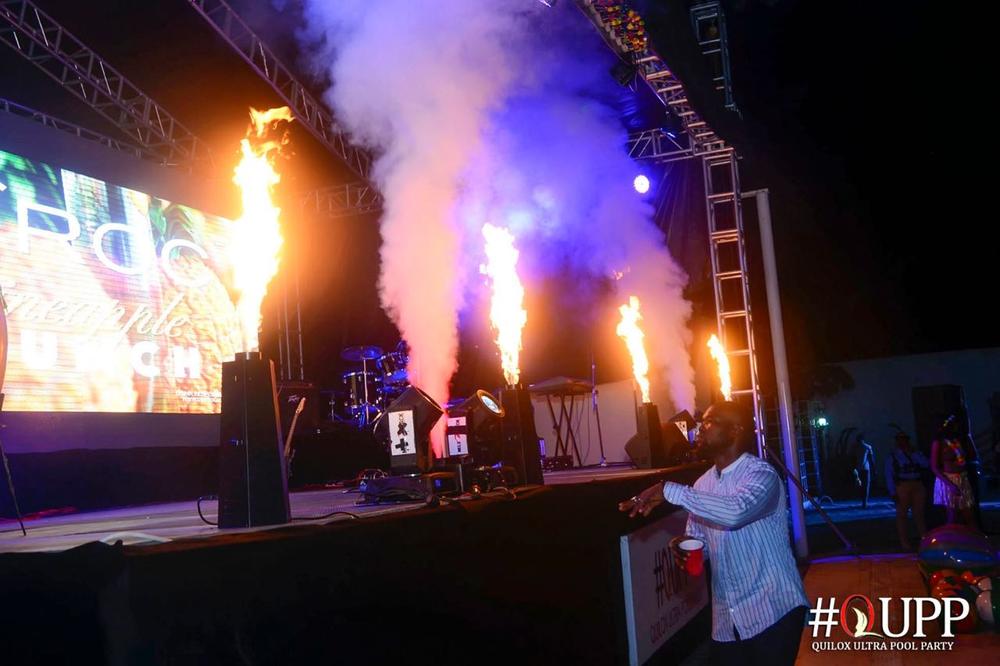 Aquila records new signee, Air boy performed his newly released single called "Aye po" which made the crowd bounce up in excitement. Humblesmith did his life band performance like no other, while Vector definitely made an appearance with 4 Eyo Masquerades, he had the crowd in awe as everyone jumped to the beat of his music and commended his great performance.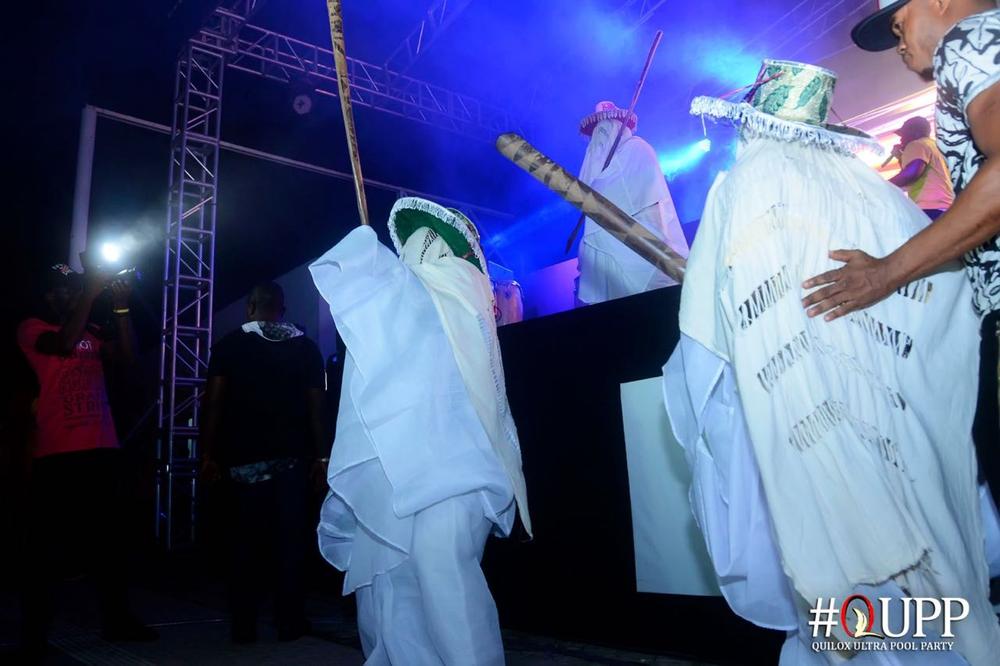 Check out all the photos below: