Jollof vs Fried Rice…What team do you rep?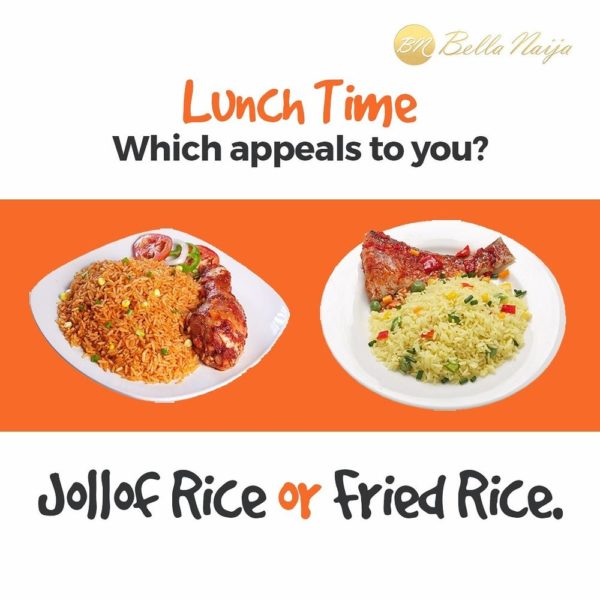 There's been an ongoing war on which is better Jollof or Fried rice.
Today let's settle the scores once and for all.
Imagine it's lunch time and you have just two options, Jollof or Fried rice, which are you going for?
Let us know in the comment section!