Hello Foodies, It's 2017 Restaurant Week! Enjoy Fine Cuisine from Amazing Restaurants for Less with Visa Card | November 1st – 21st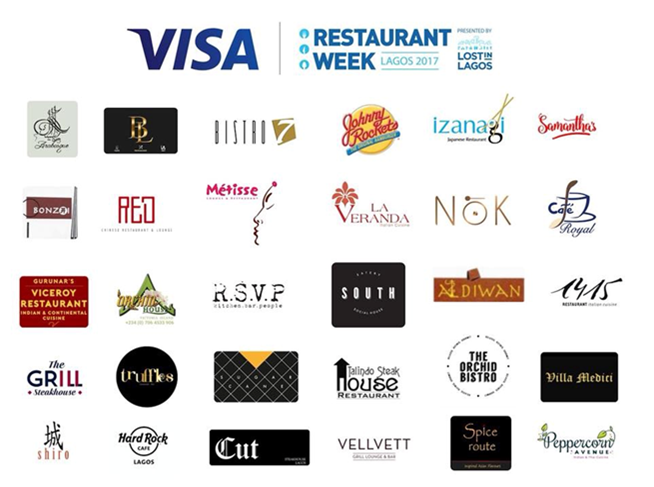 Hello foodies! The Restaurant Week is back in Lagos with exciting menus at your favorite restaurants just for you. Guess what?! Global payments company Visa has collaborated with Lost in Lagos to give mouthwatering discounts when you pay with your Visa card! How cool is that? Up to 20% discount on a variety of fine cuisine.
Date: Wednesday, November 1st- Tuesday, November 21st, 2017
As a Visa cardholder, you get to enjoy amazing food discounts from restaurants like Nok by Alara, La Veranda Lagos, Talindo steakhouse, Shiro, Orchid house, Izanagi Lagos, bistro 7, rsvp Lagos, Sugarcane, metises Lagos, CUT steakhouse, Samantha bistro, peppercorn, truffles Lagos, South eatery and other select restaurants. With a set menu and set price, Visa Restaurant Week is sure to give food lovers a unique culinary experience.
Visa offers different payment solutions that are secure, fast and reliable, enabling customers to make seamless transactions. The Visa Restaurant Week promises to bring a different and delicious experience, allowing food lovers explore the numerous tasteful, five-star restaurants in Lagos. The 2017 Visa Restaurant Week is exclusive to new and existing Visa cardholders.
---
Sponsored Content