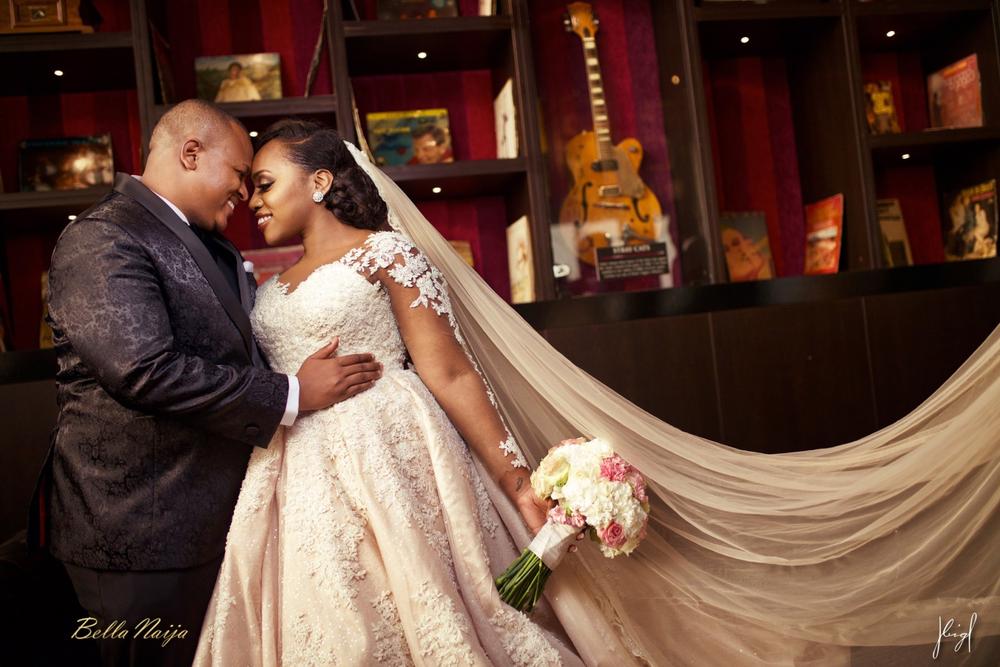 The beauty of love!
Chisom the founder of 424 Events tied the knot with her forever love Emeka. Their love story is such a sweet sweet one. It had us smiling from ear to ear. We could almost touch the excitement in the air when Emeka proposed to Chisom.  Their friendship, love and respect for each other is so evident and we sure love it.
Here is the full back story of how they met.
BellaNaija Weddings wishes the couple a blissful life of love together.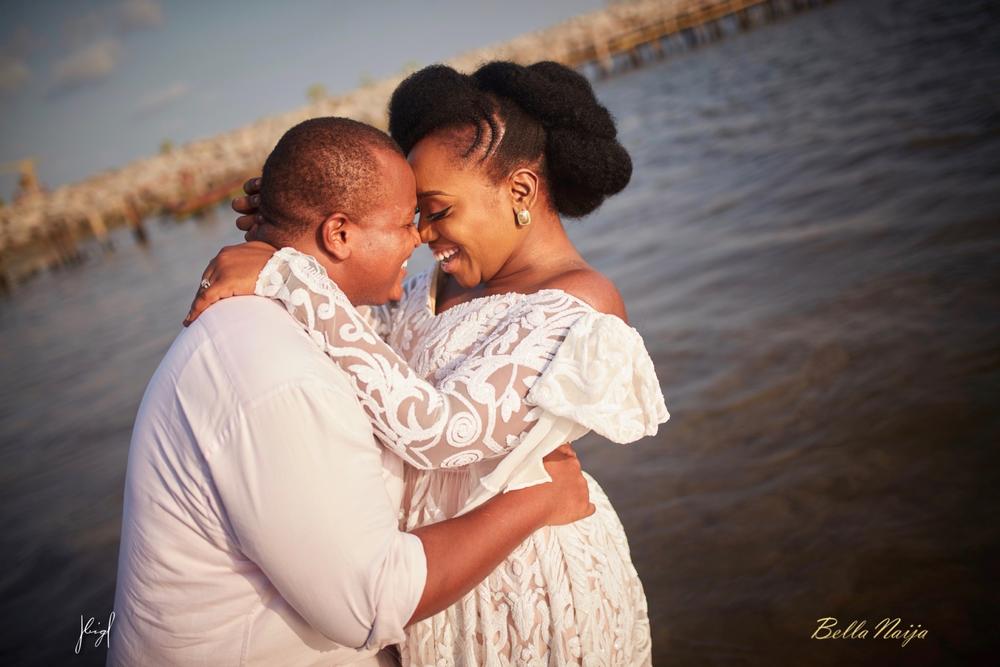 How We Met
By The bride, Chisom
Emeka and I were introduced actually, lol but not by our parents… (Thank God) unless they would never have allowed us to hear the last of it. We were introduced by our mutual friend Kenny.
I am originally a lawyer,  so during my call to bar dinner in December 2015, Kenny mentioned Emeka. He said, "Som, I have this guy I would like you to meet. I believe both of you would get along just fine." At that time, I was fresh out of law school and just trying to figure out how to get a job in a good corporate law firm. So, I was not really in that headspace. Plus, I was 22 at the time so I REALLY wasn't in that headspace.  Naturally, I was very disinterested in what Kenny had to say but I indulged the conversation. Next question I asked was, "what does he do? How old is he?" Lol and Kenny goes, "oh he works for a company that manufactures tomato paste and he is 27″. My best friend Oti who was sitting right beside me and I went almost simultaneously: "So he is a farmer?" lol How silly were we then? We both went, "Kenny?" Lol and just continued eating.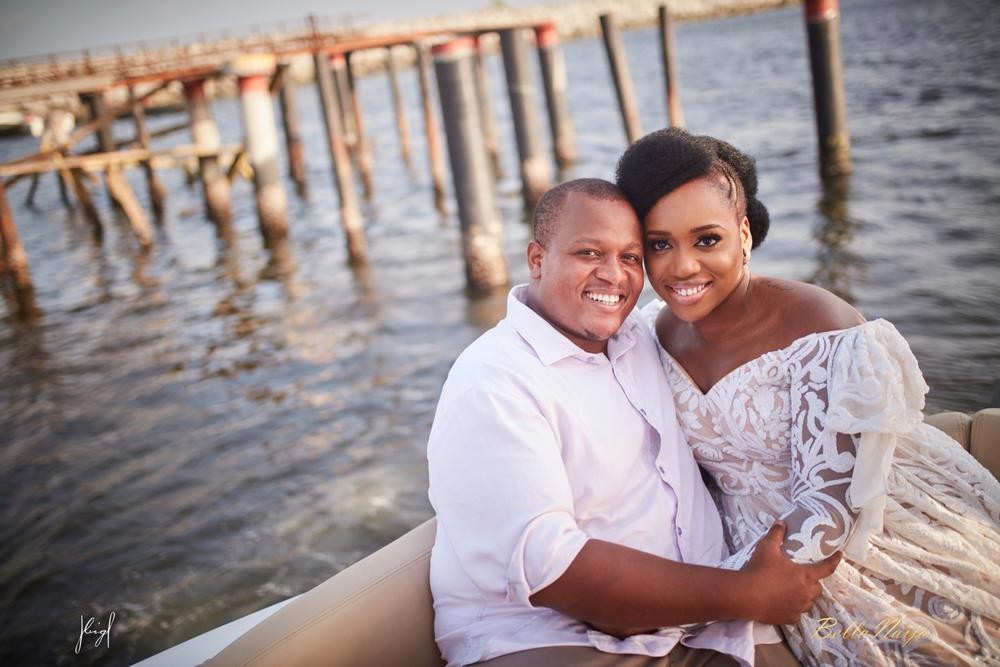 Well, Kenny was very persistent, and called the day after the dinner and was like, "Som trust me, he really is a great guy. I think you should give it a chance." He proceeded to ask for my Instagram handle so Emeka could check me out. I was just like, "ehn wait! He doesn't even know what I look like?" I was so amused that he was asking for my Instagram handle. I was like okay I want his too. Seeing as we are checking ourselves out. LOL!
I don't know what it was about his pictures, but he just seemed so kind. That was the first thing I remembered. When we started texting, he just seemed so polite. He was in Dubai at the time, so when he came back, we started hanging out and became fast friends and then exclusive friends LOL *not explaining this on BellaNaija* and then boyfriend and girlfriend and then he popped the question on February 26th, 2017 and then here we are all married!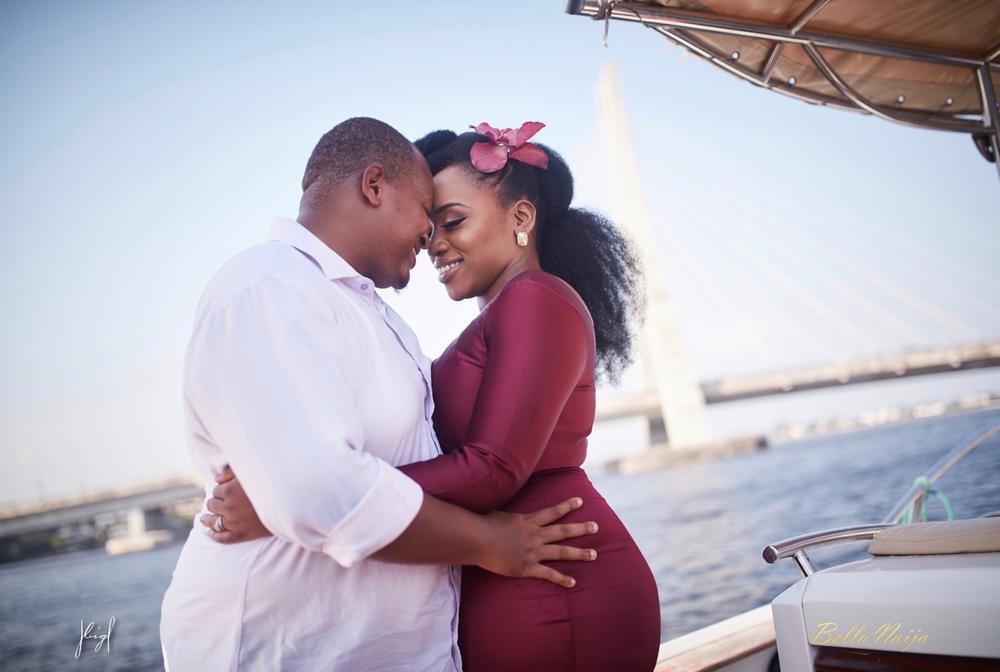 I love you Meksy Meksy *he would kill me for this* 🙂 My best friend, my business advisor (he's the reason 4/24events even exists after all his bullying).  My yummy lover and husband. I cannot imagine doing life with anyone else. I pray we continue to be friends forever and ever.
Our Proposal
By The Bride, Chisom
Talking about our proposal is never really my favourite thing because I believe it shows how SLOW I can be sometimes. But I firmly believe it is not my fault!
Emeka and I had breakfast together at his house that Sunday morning. I literally was with him that morning. Lol You can tell I am still not over it. At about 2 that day, I had to go over to my best friend's parent's anniversary party (or so I thought). I left his house around 12 to go get my makeup done at Bebe's (Bibyonce). Bebe and I had established a friendship and she was gisting with me about how she is so glad I came in early as her friend was getting proposed to that day and she was glad she could finish my makeup on time and go for it. I remember being so excited for her friend not knowing she was talking about me. LOL!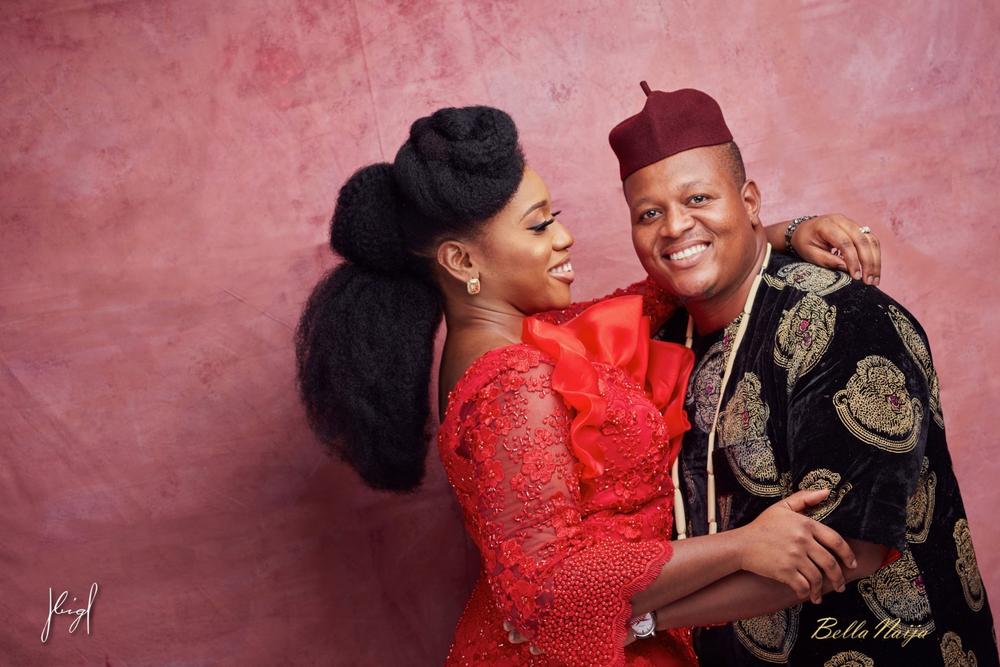 Fast forward to 1:30 pm, I was done with my makeup and called Oti as we were supposed to be riding together to her parent's party. She said she was running late and I should wait for her at Ice Cream Factory in Lekki. I was like okay. Oti came not long after and I remember seeing a bouquet of flowers in her car. I am like errr who are these for? And she's like oh for my mummy. I did not think anything of it and so we went.
When we got to Craft Gourmet, the first thing I noticed was that all the curtains are drawn. I thought they did that for her parent's party as they probably rented the place for the day.
Only for me to walk in and there was John Legend's you and I playing in the background and our friends on a trail with cards detailing our first conversation. Guess who was there too, BEBE! For the life of me, I still don't understand how she got there oh! Edo? Lol I joke I joke. I literally had to walk the trail reading the cards, to Emeka who was on one knee at the end of it. Absolutely perfect! I still smile thinking about it. Lol I can probably only remember half of what he said, and I said yes yes yes!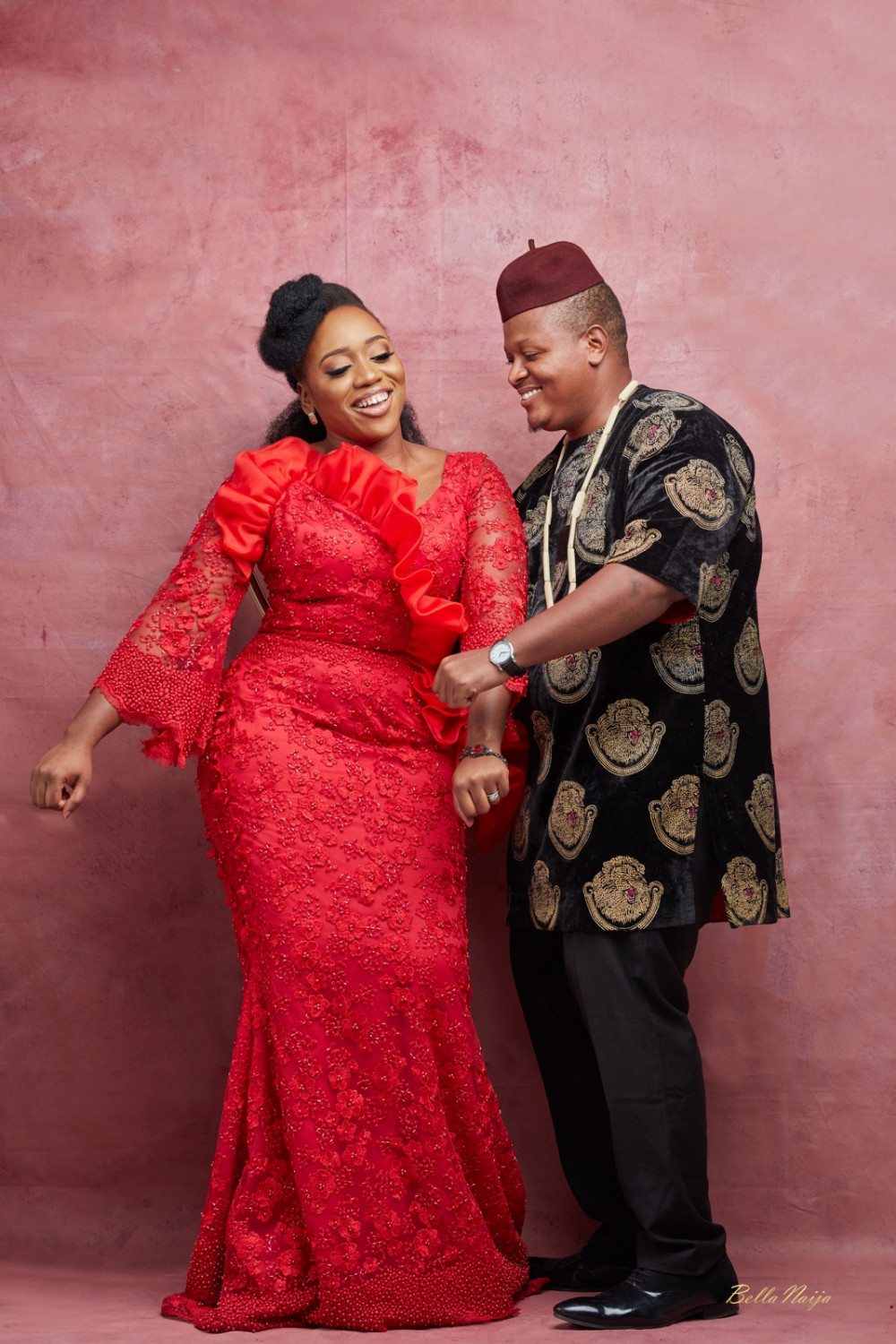 The Groom Emeka's Version 
Som Som and I were introduced by a mutual friend Kenny. He had been telling me about her but didn't do a formal introduction until when I was away for Christmas holiday in December 2015.
My first impression of Som was that she just seemed so nice. At this point, all we did was text and as cliché as it sounds, it just seemed like I had known her forever like she was my friend. I got back into town two weeks later and I had previously told her that I was moving into a new place and so would be unpacking all day and to cheer me up, you know what Som did? She baked me a cake! She delivered it right after work. This was a Saturday by the way, (she is a low-key workaholic) oh and a foodie too! She ended up eating half of the cake!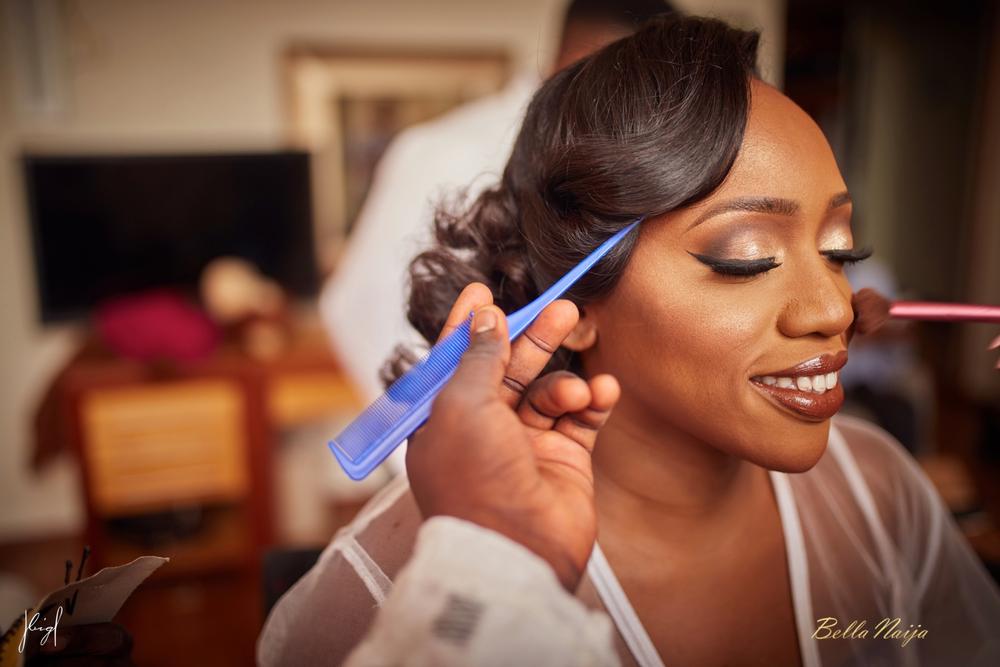 We got along really well and I knew before I travelled to Dubai in October 2017 to get her ring, that I wanted her to be stuck with me forever. So I started plotting with her friend Oti, on how to carry out the proposal.
My wife is very dramatic as much as she had like to deny it and she is a planner so it had to be perfect! I even ran some ideas by her from time to time, under the guise that I was helping a friend with proposal ideas, and the planner in her was only too happy to help. I am sure she doesn't remember this.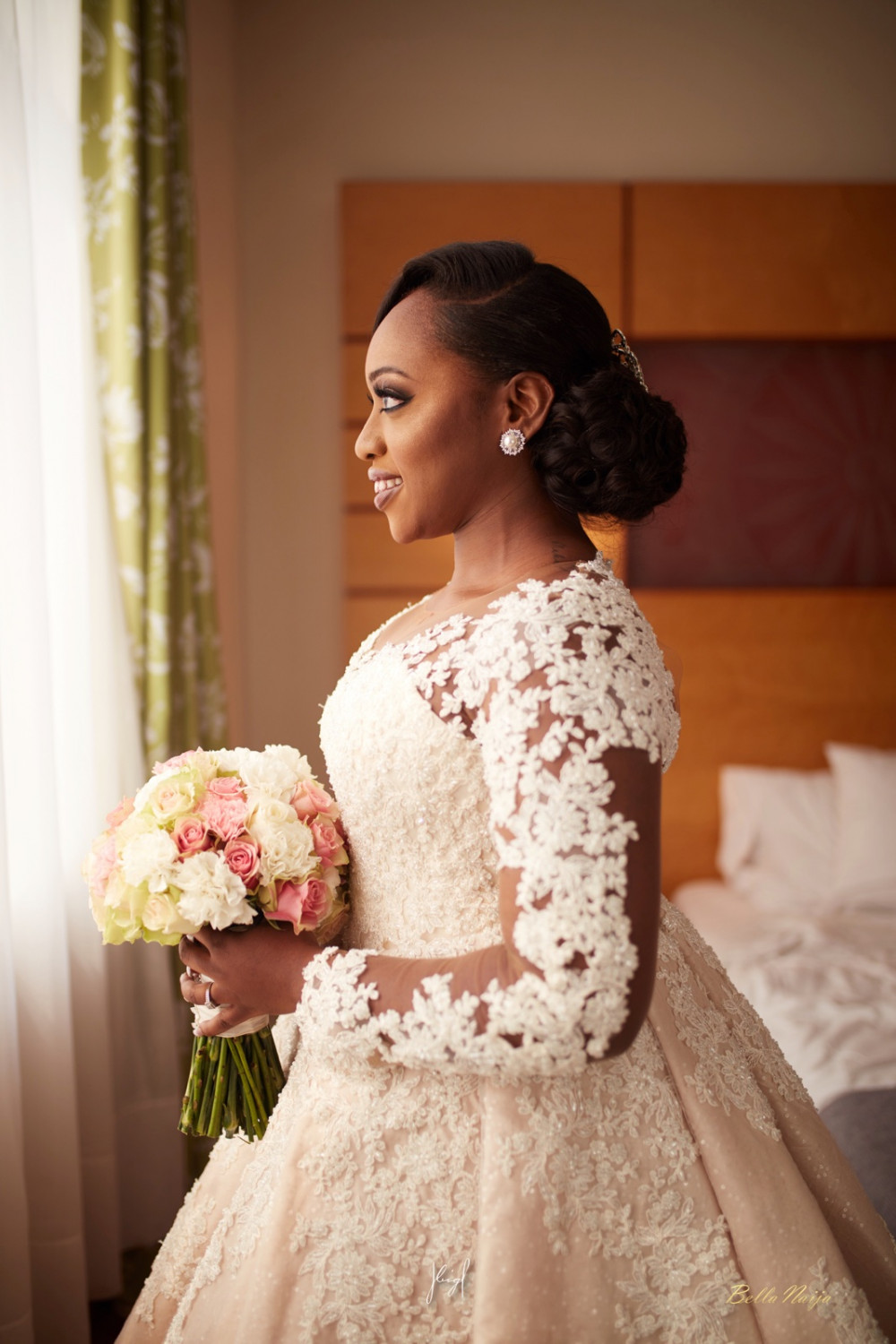 The day I proposed to Som has to be one of the best days of my life. Best decision ever! We had breakfast in bed that Sunday morning, unknown to her, her proposal was coming later in the day. I tried sha. Her friend Oti had planned that she would go get her makeup done at Bibyonce's studio and then she will meet us (a couple of mutual friends and I) at Craft Gourmet.
Everything went according to plan. Lord knows how nervous I was before she walked through those doors with Oti but like I said earlier, best decision ever.
White Wedding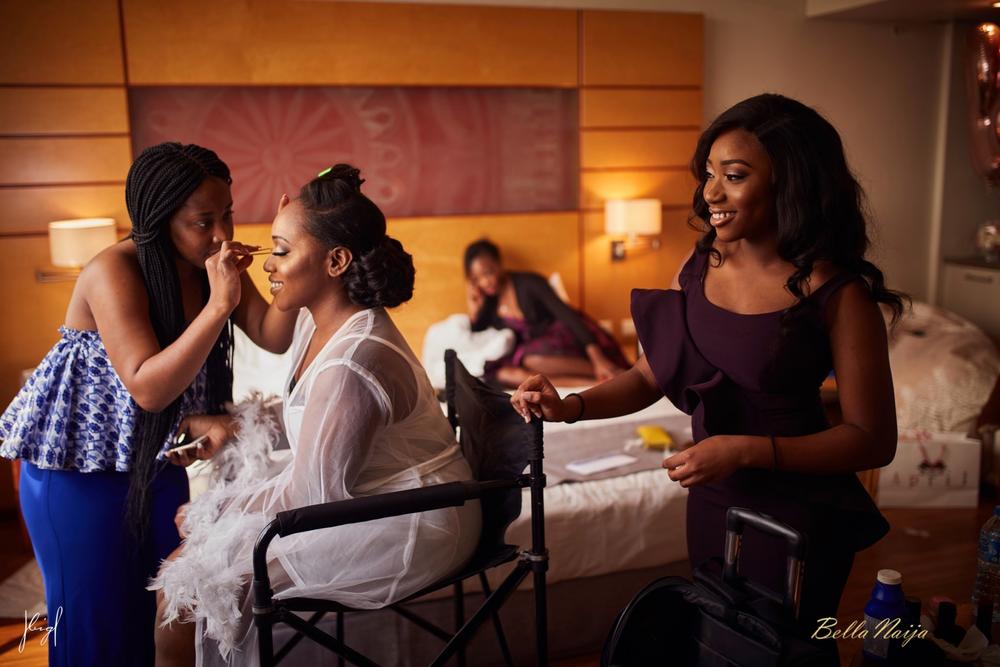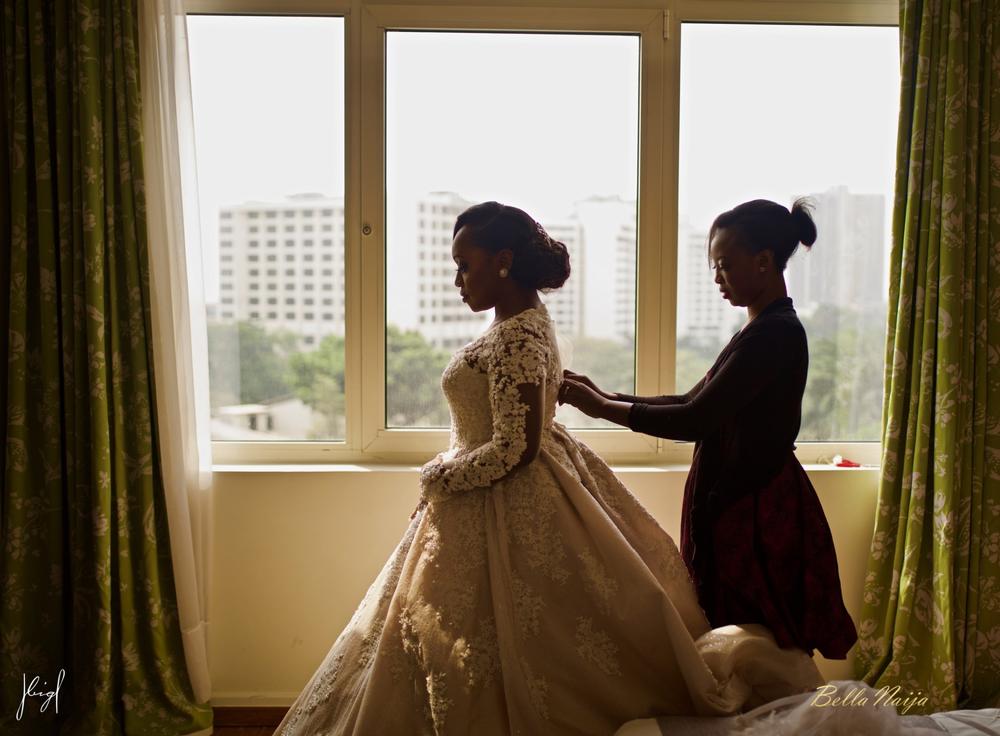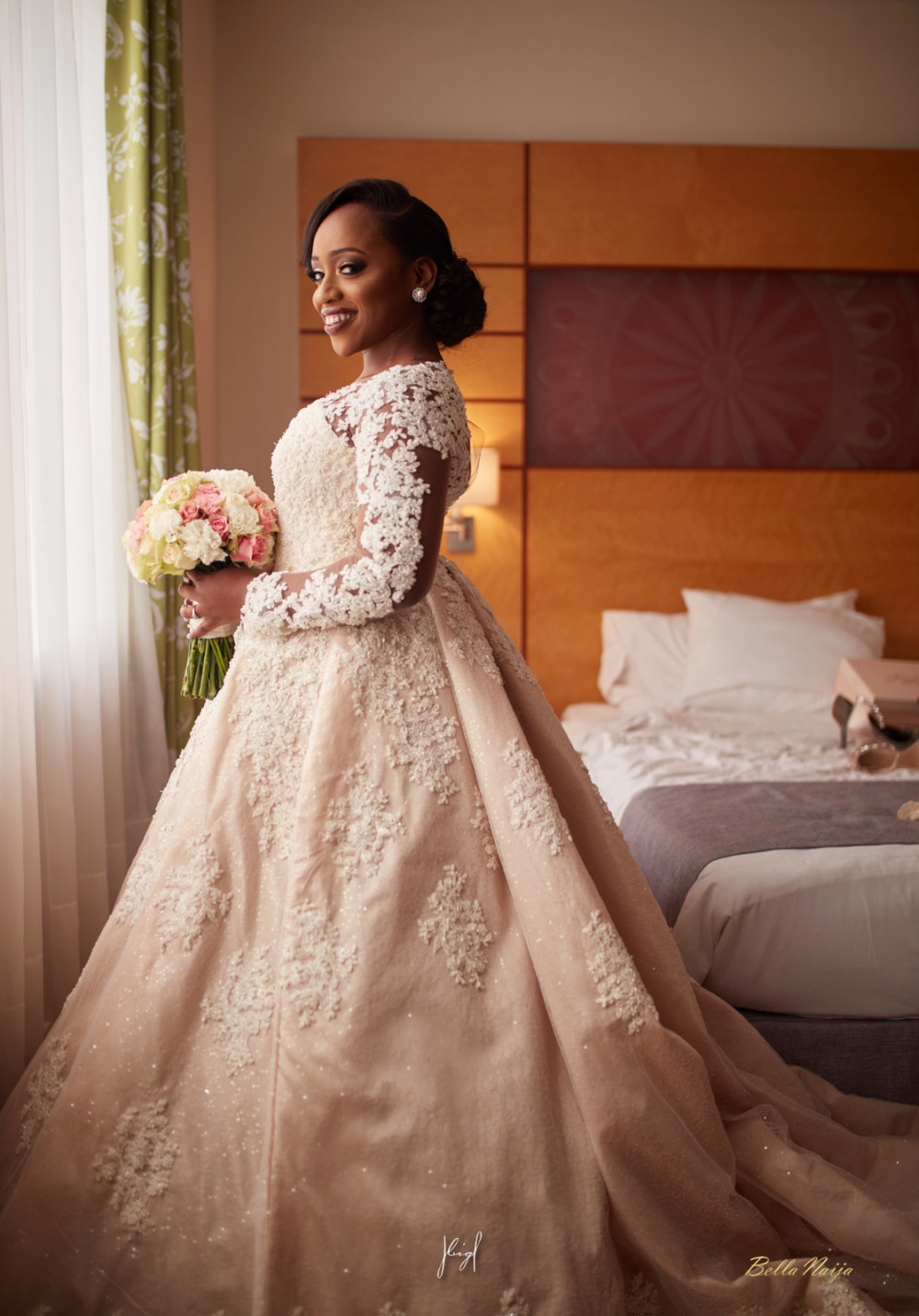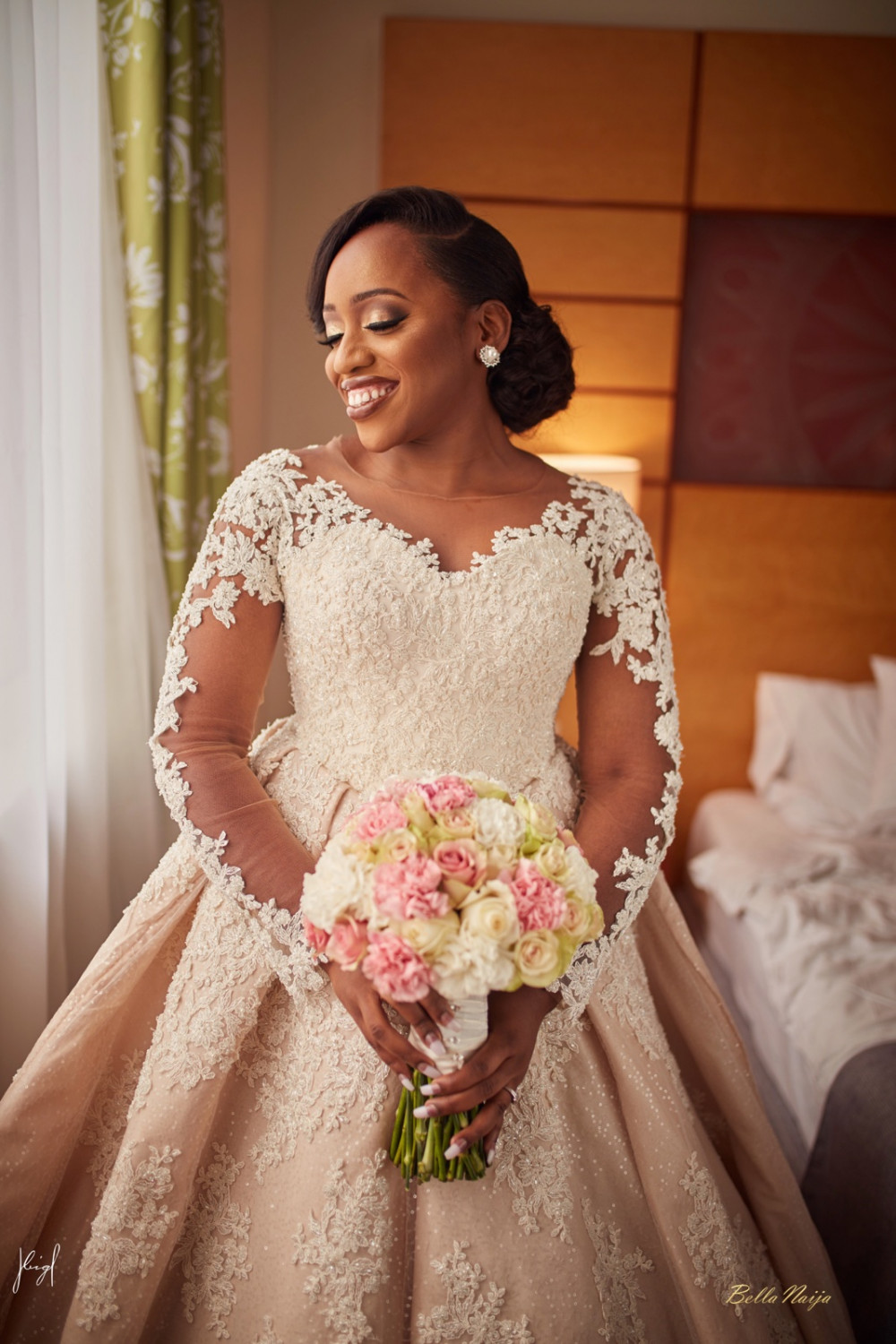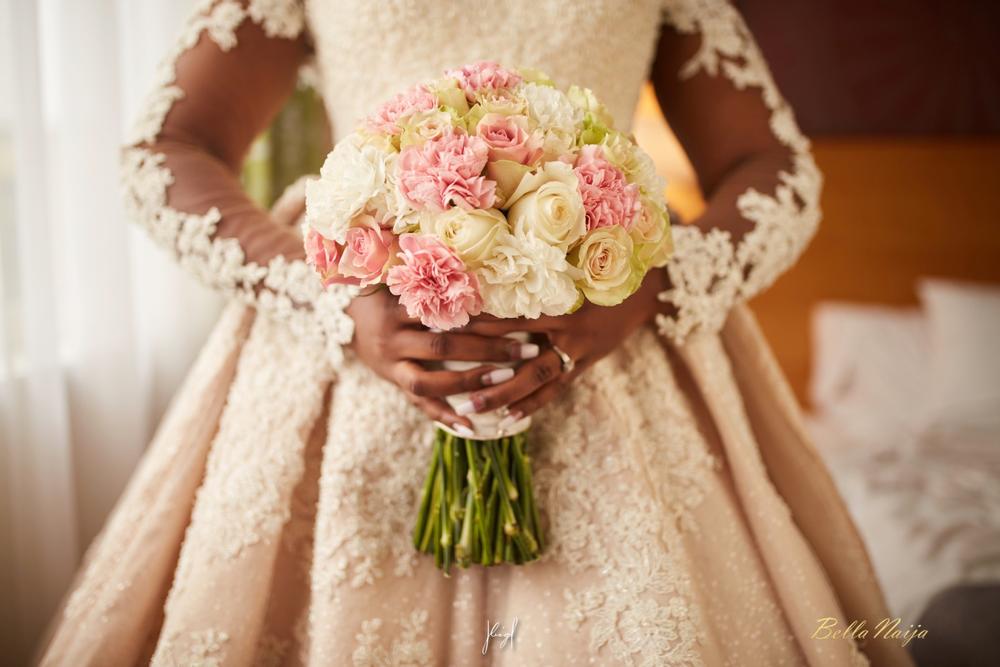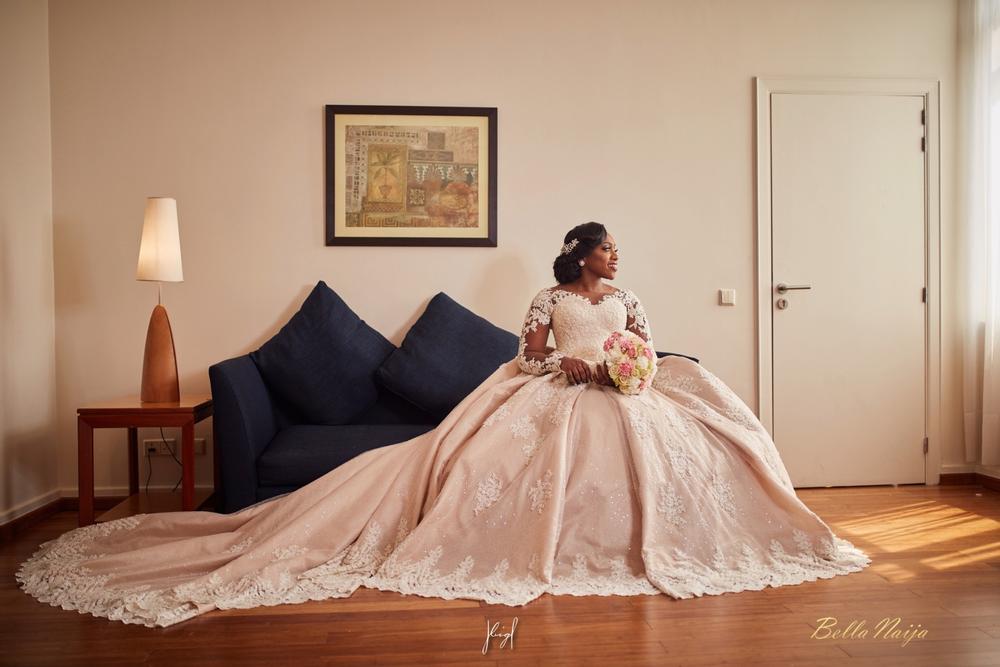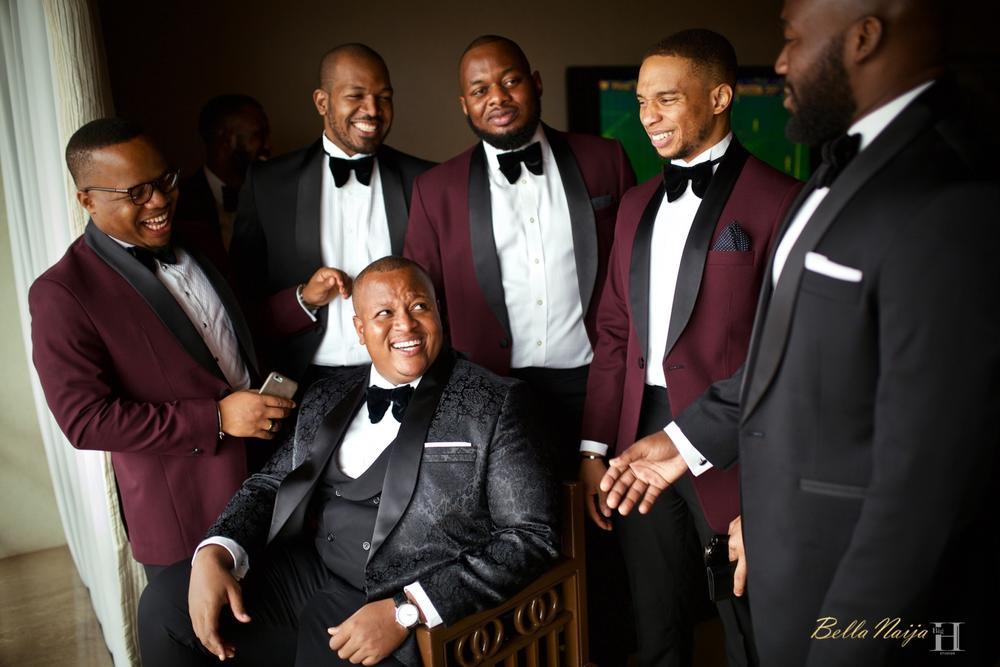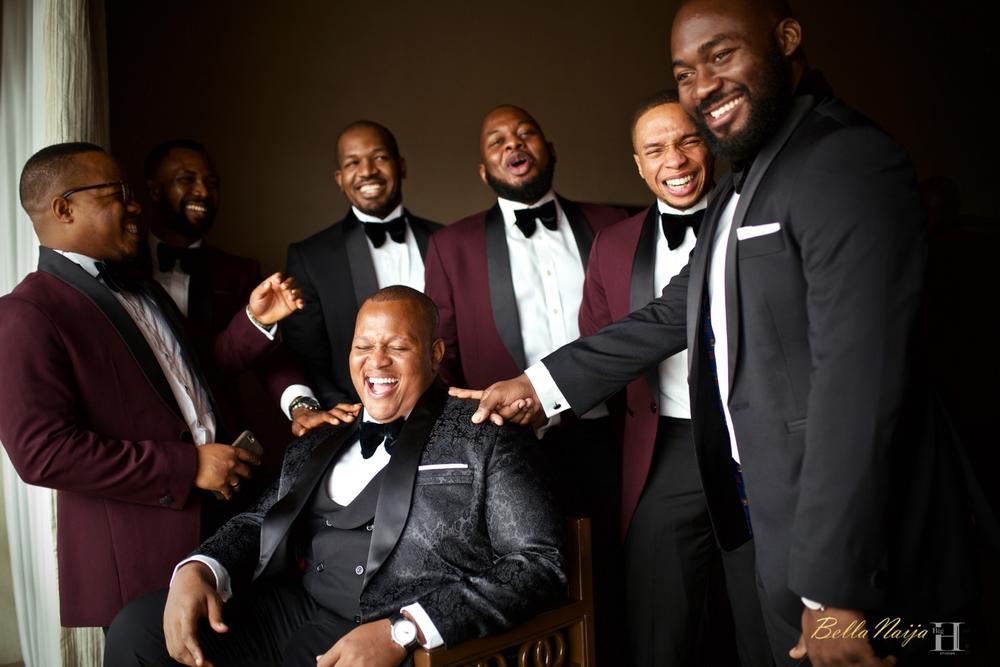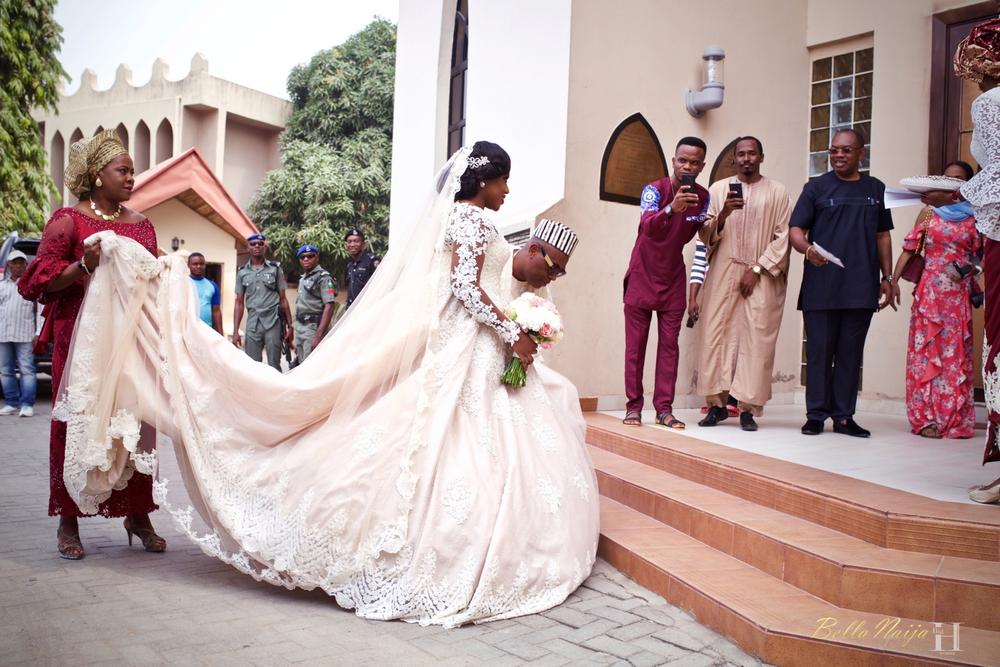 Traditional Wedding
Photography: @bigdealstudio
Planner (Bride):@424events
Bride's Dress: @tubo__
Makeup: @ronaldthe7th
Groom's Outfit: @kimonokollection
Groom's Beads: @bimmms24
Bride's Beads: @bimmms24
Bride's Fabric: @stitchesbychioma
Bride's AsoOke: @bimmms24
Decor: @valentinoevents