It's Going Down Tonight! Join Niniola, VJ Adams & DJ Yosir at Glenfiddich Mavericks Night | March 13th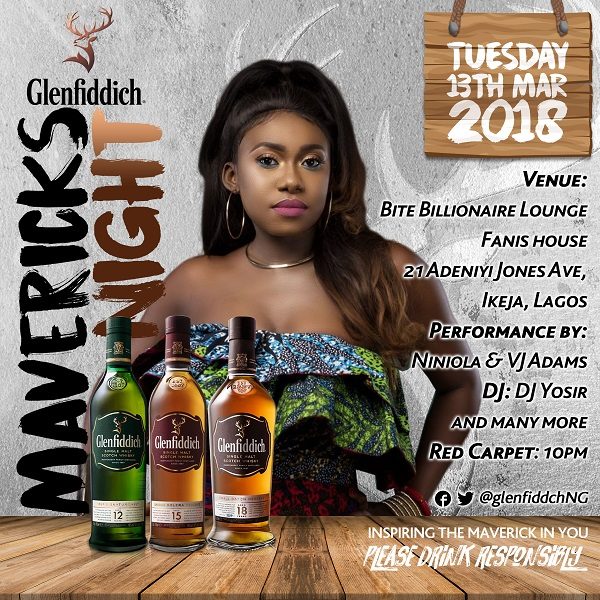 Niniola, VJ Adams, and Boss DJ Yosir are lined up to deliver electrifying performances at the highly anticipated Glenfiddich Mavericks Night holding this night at Bite Billionaire Lounge in Ikeja.
These three mavericks embody the key message of the Glenfiddich maverick's campaign which celebrates people who are bold enough to forge their own path, adopt unconventional creative thinking and excel in their own space.
Experience a world-class taste of signature exotic cocktails and selected Glenfiddich range on the menu.
Date: Tuesday, March 13th, 2017
Time: 10.00 pm
Venue: Bite Billionaires Lounge, Fanis House, 21 Adeniyi Jones Ave, Ikeja
Don't be left out. Create your own rulebook! #GlenfiddichMavericks #GlenfiddichFelabration
18+ drink responsibly.
———————————————————————————————————————————————————————————————–
Sponsored Content