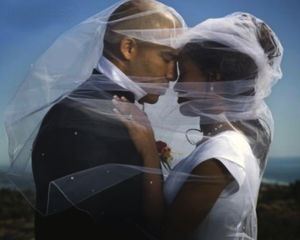 Fast forward to a day before the wedding, just as we had wrapped up the engagement and were retiring to the hotel, I noticed my brother who doubled as my best man, pacing about and sweating profusely. He was in talks with the manager of the events hall but I couldn't tell what it was about but from the car. I could see it was fast turning into an argument, so I alighted and walked towards them, it was then I realized that I had only paid 70 percent of the cost of the hall and the manager was threatening not to allow us access tomorrow except we completed the payment.
To say I was livid was describing it subtly. I was angry with all of my strength. I blamed my planner for not escalating on time and causing me the embarrassment. As I made to write a cheque to my brother to complete the payment, it dawned on me I had not a dime left in my account. Immediately, I started sweating. By this time, my wife had noticed something was wrong, she called me and pressed the information out of me.
We were stuck! Penniless! Stranded and confused.
We had to sort the balance of the hall, otherwise, the decorator would not be allowed entrance, and she and her team were due to arrive in 2 hours to begin setup. Everyone was going to find out how much of a mess my wife and I were, and we would be embarrassed. I begged my wife to head along as I was going to sort it, but typical of her, she stuck with me, bearing the fake smile every time anyone asked if there was an issue.
Not at all, she would reply as though, truly, there wasn't a problem.
After about 30 minutes of pacing back and forth, and the manager still refused to rescind his decision, she looked at me coyly. I knew she wanted to ask if we should ask for help from people. I declined because we already agreed from the start not to. We joked about winning the Guinness Book of World Record as the first Nigerian wedding solely catered by the couple. This was because we had often read on Instablog9ja and other platforms how people called out certain couples for borrowing to cater their wedding and then getting embarrassed afterwards.
A stray thought crossed my mind, to call Timi Dakolo's team and cancel, at least they would return a part of the money and since my wife wasn't expecting him, I had nothing to lose, but I quickly dispelled it. I was at a loss but then for some strange reasons, I felt a nudge to call my account manager and explain the situation to her. Bankers close late, so perhaps, she can help talk to the manager and explain the situation of things.
Thank God I obeyed. After I was done. She said, 'Mr Daramola, haven't you heard of our Loan in 2 Minutes package?' I wasn't sure what she meant, so I asked further questions and then she told me how Access Bank had just launched a service that allowed customers access loans faster. She explained that the service was designed to offer everyone instant loans without collaterals or the plenty senrenren. I was shocked to realise that all I had to do was dial *901*11# and follow the instructions.
I did and got an instant alert, the joy that filled my heart at that moment couldn't be described. I walked back to the manager's office and saw my wife and brother still begging. I said, with plenty effizy, "Baby, let's leave. Bruva, speak with your accountant, the money has been sent". While he was placing a call through to his accountant to confirm, I continued, "The decorators and all other vendors are arriving here shortly, if I hear that any of them is denied access or delayed for whatever reason, you won't have it funny with me". 
With this said, my wife and I left the venue.
Life really shouldn't be hard on any of us, but life cares not about us. Once in a while, situations happen and we run on a deficit, and need some sort of support, that's when we need forward-thinking banks like Access Bank to help us bounce back to life without worries.
Click here if you missed episode 4.
———————————————————————————————————————————————————————————————
Sponsored Content