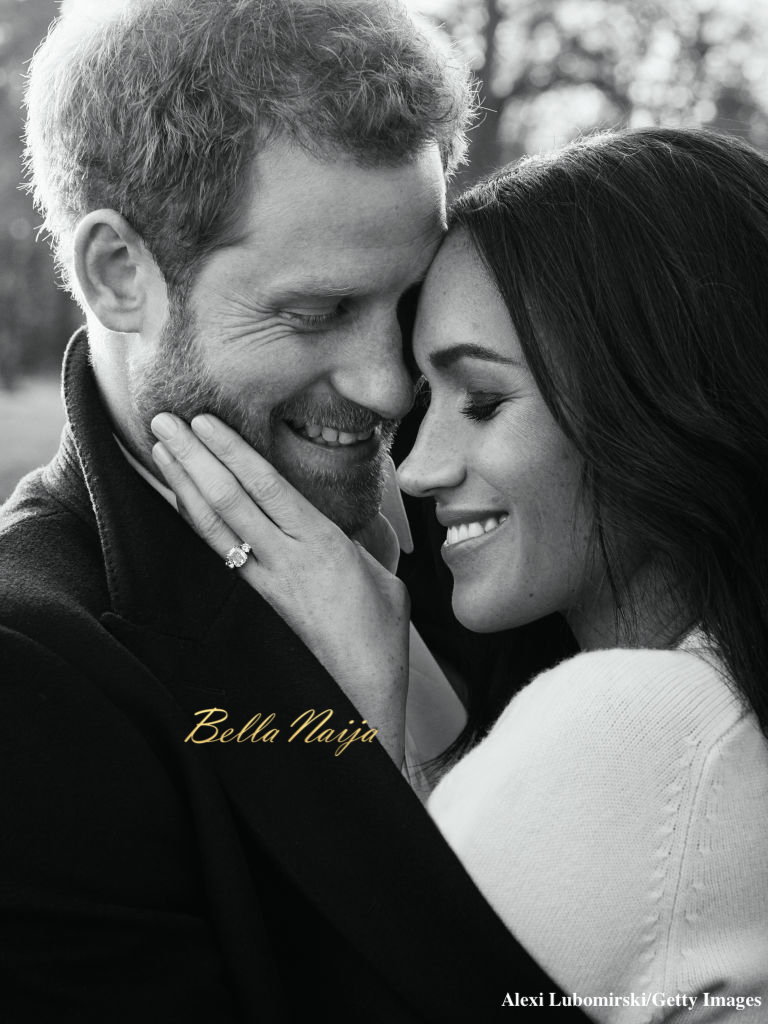 The Royal Wedding is finally here!
BellaNaija has been following the most anticipated wedding of the year since the beginning (click here for the engagement announcement) until right now, the D Day.
And we've got our BNers covered all through today!
You can follow our live updates on Instagram (@bellanaijaweddings, @bellanaijaonline) and on Twitter (@bellanaija). You can also follow updates here on the BellaNaija.com website.
If you've missed some of our updates on the wedding, check them out below:
The Official Title for the Couple
Who is walking Meghan Markle down the Aisle
Wax Figures at Madame Tussauds
… and more.
***
Where to Watch It
The wedding is being broadcast all across the Internet. You can watch them tie the knot everywhere from YouTube to Facebook to Snapchat!
Both YouTube, who will stream on the Royal Family's official channel, and Facebook, who will stream on the Royal Family's official page, will start broadcasting at 6 AM EST/3 AM PST – that's 11 AM Nigerian time.
Fans can also watch on Twitter's live stream and Snapchat's curated Royal Wedding story.
Coverage is set to include the wedding procession, the ceremony at St. George's Chapel in Windsor Castle, and other wedding day happenings.
***
Timeline for the Wedding
3:00am ET/12:00am PT: Members of the public, who received special invitations, will be invited onto the lawn outside of the chapel to stake out a space to view the arrivals.
4:30am ET/1:30am PT: Wedding guests will begin to arrive. They must be seated by 6:15am ET.
6:20am ET/3:20am PT: The Royal Family is scheduled to arrive.
6:55am ET/3:55am PT: Queen Elizabeth will be the last member of the Royal Family to arrive.
6:59am ET/3:59am PT: Meghan will arrive with her bridesmaids and page boys.
7:00am ET/4:00am PT: Wedding ceremony will begin.
8:00am ET/5:00am PT: Harry and Meghan will take an open-air carriage ride into Windsor town before returning to the castle for a reception.
Here are some interesting things to know about the ceremony today:
During the upcoming royal wedding, Harry and Meghan Markle will be exchanging rings, which William did not do with Kate Middleton.
Ahead of the Royal Wedding, it was announced that Meghan will be omitting a part of her vows to Prince Harry. The palace confirmed that Meghan will be leaving out the traditional promise to "obey" her husband.
Prince Harry and Meghan Markle's new titles when they are married have been announced – Their Royal Highnesses The Duke and Duchess of Sussex.
Meghan's vow reads, "I Meghan, take you, Harry, to be my husband, to have and to hold from this day forward; for better, for worse, for richer, for poorer, in sickness and in health, to love and to cherish, till death us do part; according to God's holy law. In the presence of God I make this vow."