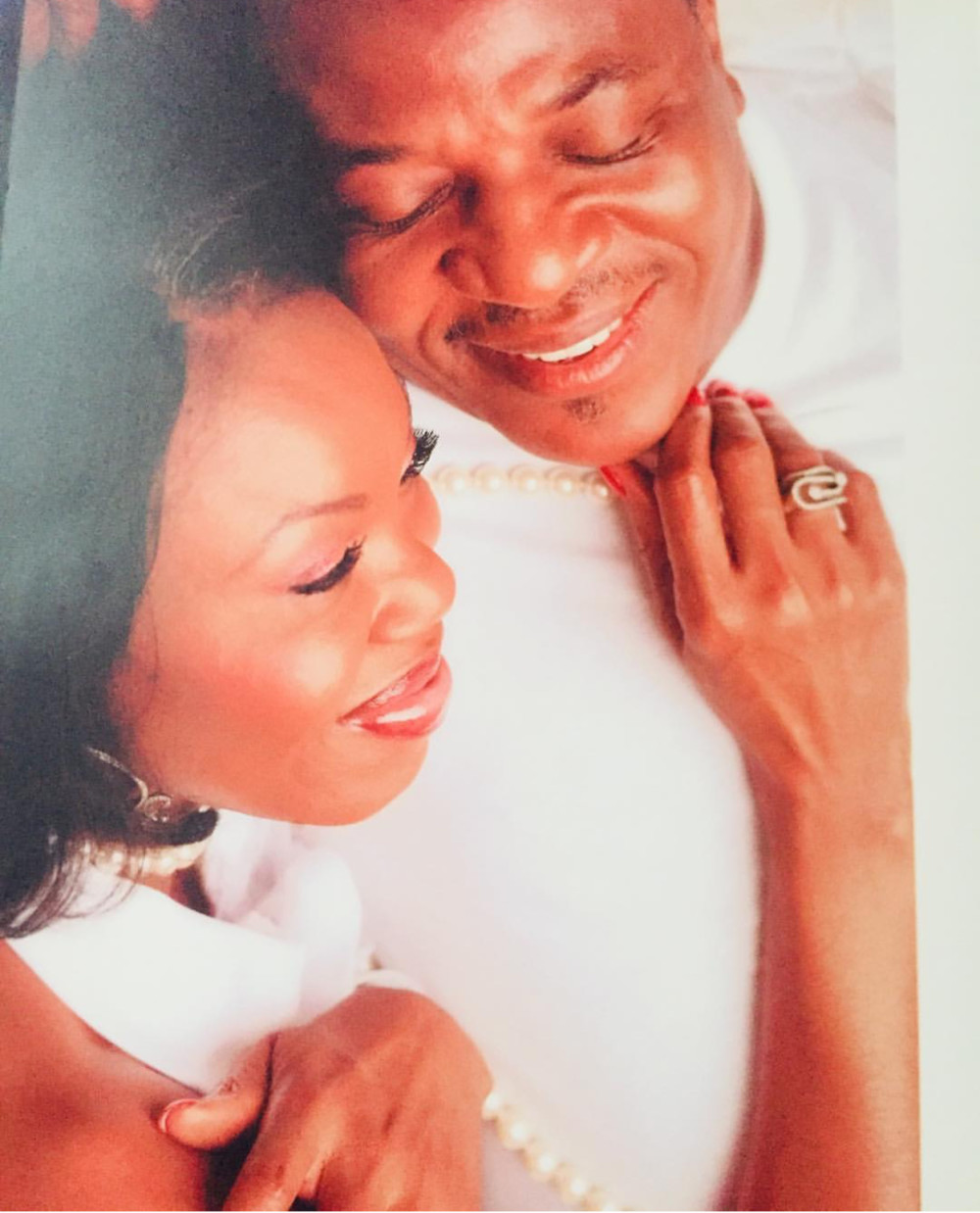 Today is the 35th wedding anniversary of veteran broadcaster Soni Irabor and CEO of Genevieve Magazine Betty Irabor, and to celebrate, the lovely couple have been sharing memories on social media.
Betty took to social media to share a photo from their 25th anniversary shot by renowned photographer, TY Bello.
She captioned the photo: 29th July!! Morning has broken! Blessing God for our 35th wedding anniversary today… (pic taken 10 years ago on our 25th anniversary by tybello) Through all the changing scenes of life… here's to us 🥂❤️ 
Soni on the other hand shared a couple of photos accompanied by sweet messages to Betty.
He captioned one photo: Through thick and thin we have grown and we thank God for grace and love. Happy anniversary my flower bloom. I just love you is what I do! 
Photo Credit: @bettyirabor