We hear so much about our favorite movie stars but rarely anything about the people working behind the scenes to make sure those stars have the best lines, the best lighting in movies, the best costumes and more. There's too little on the people behind the scenes.
Apart from the talented actors, what really makes a great film?
Is it the storyline? Great characters? Cinematography?
Well, the answer to all of these questions is – Yes. And more!
With this in mind, BellaNaija's BN TV section has kicked off a monthly interview series tagged #BNBehindTheScenes, where we speak to some of the great minds behind many Nollywood movies… from the ace directors to scriptwriters, to the makeup artists and producers, right down to the lighting technicians.
For our maiden edition, we spoke to one of our favorite Scriptwriters, Dami Elebe, who is the genius behind some of the great shows we currently stream on BN TV: Skinny Girl in Transit, Rumor Has It, and Jemeji.
In February, we chatted with Hakeem Onilogbo, who is a special effects guru. For March, we spoke with Isioma Osaje The Go-To Talent Manager, April was action man, Femi Olagoke, May was 22-year old Izzy Odigie, June was Xavier Ighorodje.
This month of July, we're chatting with entertainment lawyer Oluyemisi Falaye whom we've dubbed the Round The Clock Entertainment Lawyer.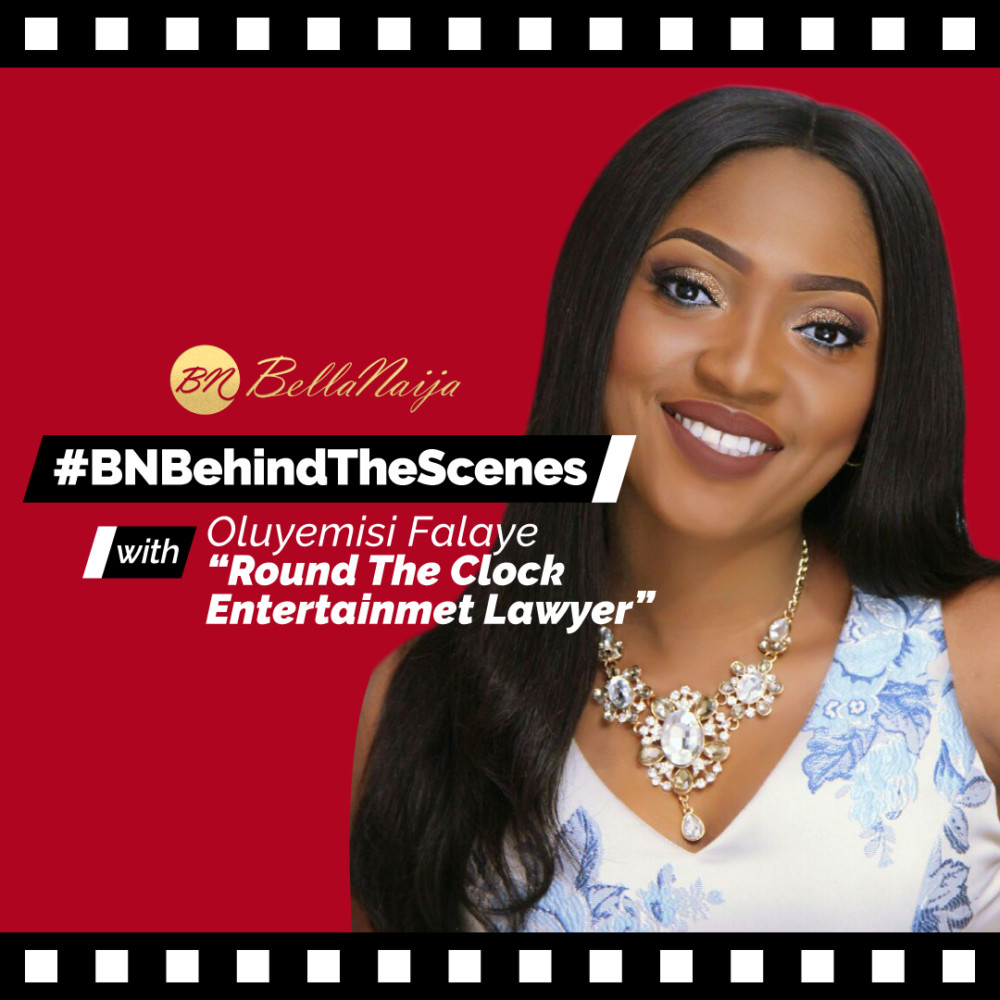 Entertainment lawyers work with artists/media personality's agents to finalize their contracts for upcoming projects. After an agent lines up work for a star, they then negotiate with the agent and buyer of the talent for compensation and profit participation.
Oluyemisi who is a senior counsel at ACAS Law firm, also heads the entertainment law group of the firm and can boast of a celebrity clientele which includes Adekunle Gold, Toke Makinwa, Wande Coal, Scene One Productions (Funke Akindele Bello and JJC Skillz), The Plug (Asa Asika and Bizzle Osikoya), Waje, Godwin Tom, Sola Sobowale, Yaw and more.
BN TV sat down with Oluyemisi to discuss mistakes entertainers make which can get them into legal trouble, what she offers her clients, the miscnceptions about being an entertainment lawyer, what she wishes could change about Nollywood, and a whole lot more.
Read what she had to say below!
**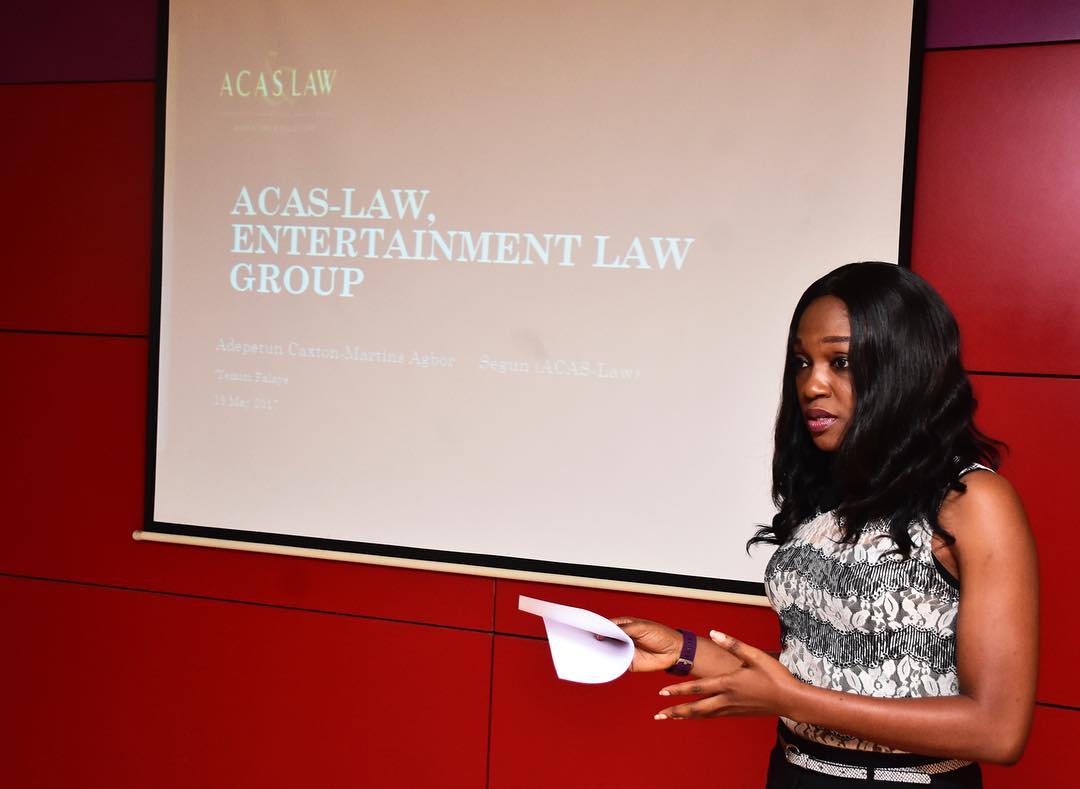 What are the common mistakes that entertainers make that could get them into legal trouble?
Some entertainers still undermine the relevance/value of a lawyer. Generally, Nigerians value products more than they value services; one will therefore not have to wonder so much why lawyers are undervalued. Some creatives assume that all contracts are the same and therefore there won't be a need to hire a lawyer to review new ones. 
Others assume their managers can handle their legal affairs. This assumption will surely get such creative into legal trouble because, even if your manager studied law but is not a practicing lawyer, he/she may still not be 'seasoned' to review agreements accurately. 
Executing agreements without proper understanding of the implications of the agreement and without duly consulting an entertainment lawyer will most assuredly get anyone in legal trouble. Legal obligations should not be gambled with.
I always say…to avoid tears at the end, get a lawyer at the beginning. 
What are the three most important things you offer your clients?
Firstly, because of the nature of my clientele, I am available for my clients round the clock; I have no 'closing time'. Literally. I'm not one of those that have restrictions regarding phone calls. LOL! I answer calls from my clients at all time and if I miss a call (sure I'm busy) I will definitely return the call as soon as I am able to.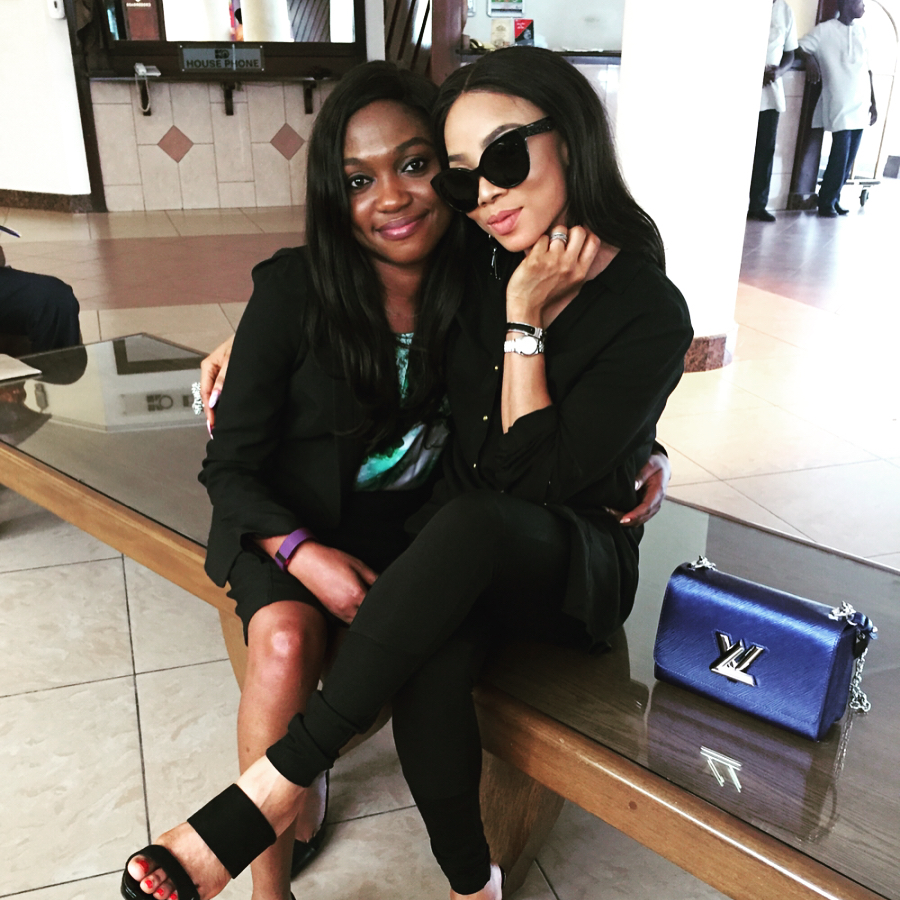 Secondly, I work hard to ensure that the quality of work that I deliver is excellent and perfect; top notch. I also ensure that I deliver my work timeously. Trust me, this is usually quite tasking (especially because entertainment law is not all that I do), but the passion that I have for entertainment law gives me the drive. 
Thirdly, most times, I offer some clients friendship, in order to make them feel comfortable around me and be free to discuss almost anything with me. I have realized over time that an average creative would rather work with someone he/she is comfortable with. So, I offer friendship in order to ensure that my clients trust me with their matters.
What advice would you give to clients that you wish they would follow, but usually don't?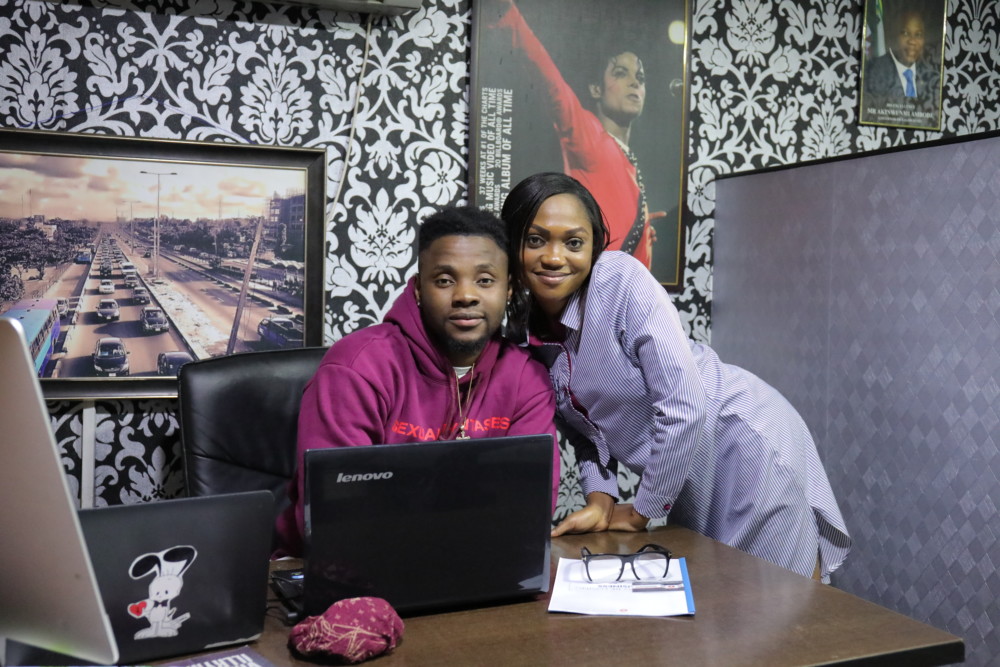 Creatives need to identify and properly understand their worth. Sometimes, they find themselves being pressured to settle for less. Some clients allow sentiments take a better part of them when taking business decisions and as such, they usually are underpaid or don't get proportionate compensation for their value.
Just like other types of businesses, creatives should learn to exclude family and friends from their business affairs, as mush as possible. Especially when such people do not have much to offer.  It is advisable to hire experts in areas of need, rather than sentimentally working with a friend or family who knows nothing about the business. At the end of the day, everyone will be adversely affected.
Finally, some creatives always fail to involve a lawyer at the beginning of transactions. It is until they run into legal trouble in the middle of the transaction that they think of hiring a lawyer. I always advise my clients to carry me along on all deals from the beginning; otherwise, I will charge them double if they run to me when things go south.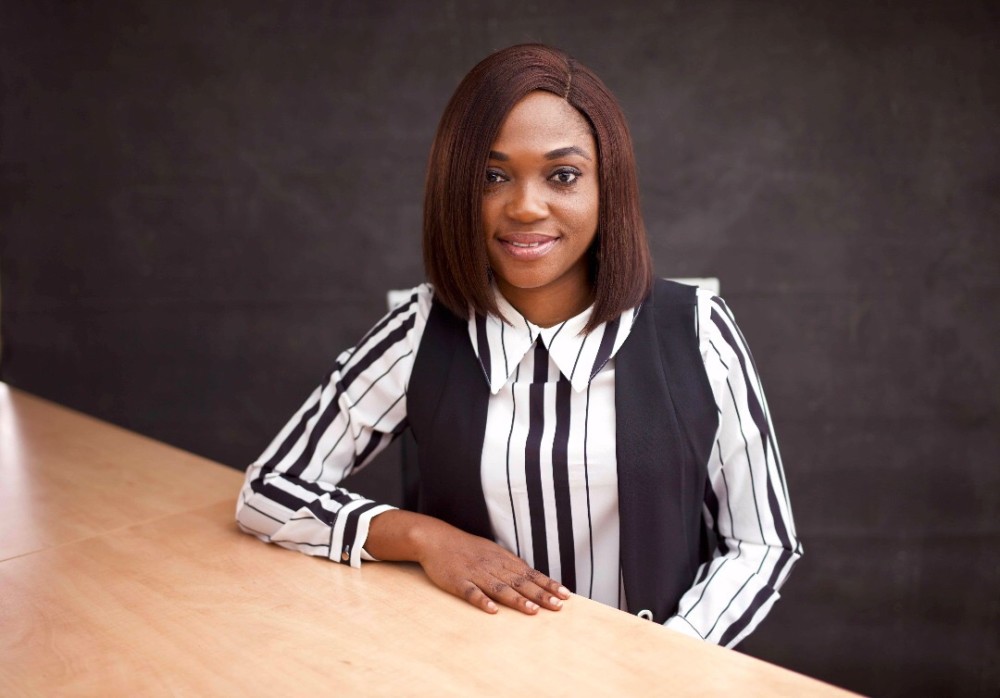 What is the most common misconception people have about what you do?
People assume that entertainment law is all fun and games. Some people believe that there isn't much to be done as an entertainment lawyer…I wish. The truth is, entertainment law is actually not different from other areas of law because it is still commercial practice. It requires as much diligence, excellence, intelligence and dedication as the other areas of law. Entertainment law is one of the most complex areas of law because it is still green in Nigeria and therefore requires hard work to excel at it. An entertainment lawyer who gets carried away with the glitz and glamour of the entertainment industry and looses focus on his/her work will close shop soon.
Several people also think that hiring a lawyer is expensive and therefore there is no need for one. In reality, however, it is way cheaper to hire a lawyer to keep you out of trouble than trying to get out of trouble. As a solution to this misconception in my firm (ACAS-Law), a lot of factors are considered when billing a client. Overall, we value and nurture relationships with our clients. We therefore try to reach a middle ground to achieve a win win situation for all parties.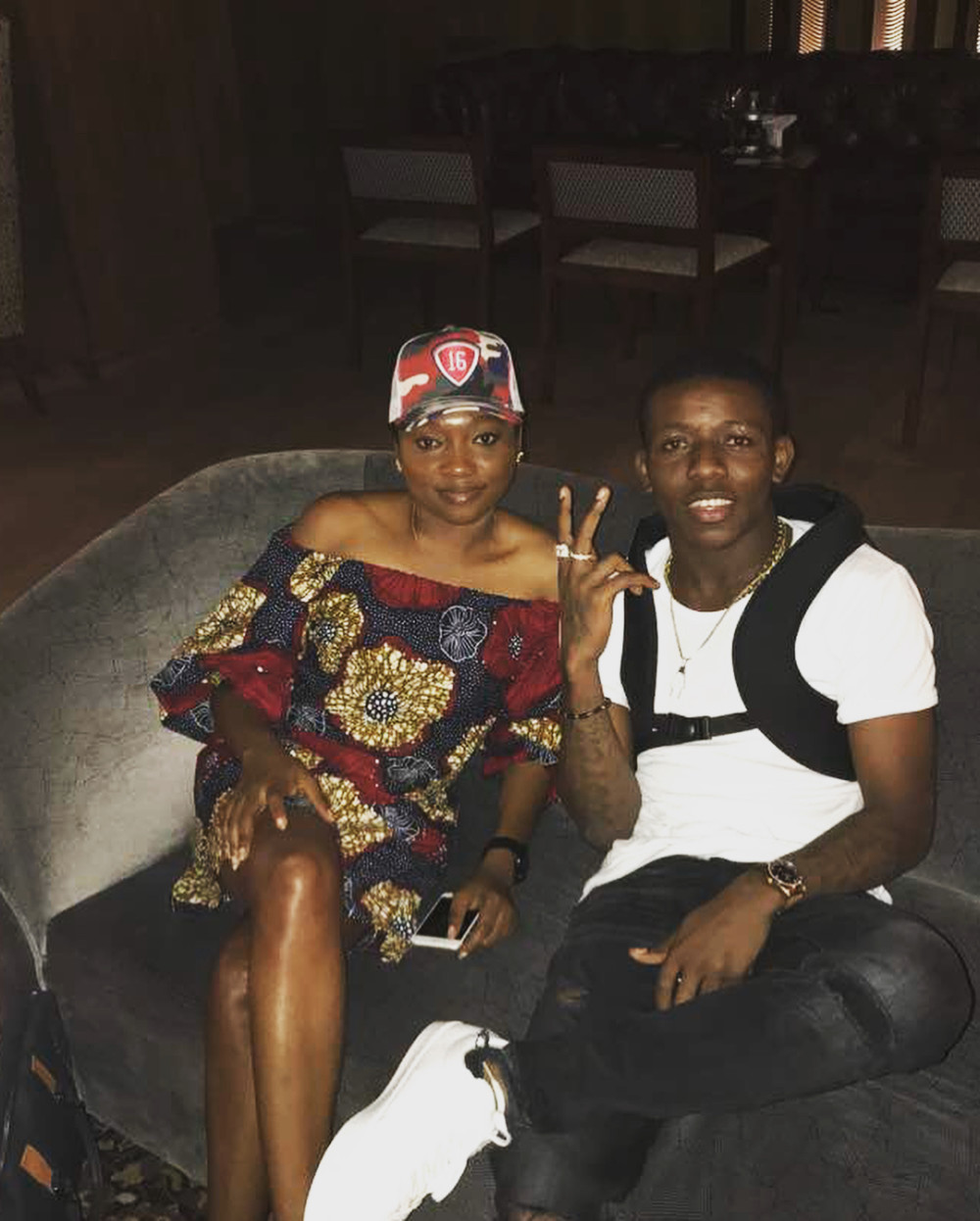 What is the one thing you wish you could change about Nollywood?
I wish that Nollywood producers and scriptwriters would be more creative with content/plots/genres. We have had enough of recycled content. If you notice, most movie hits from Nollywood are comedy inclined and I think viewers are tired of same old same. I believe that Nigeria is ripe enough to produce Oscar worthy movies and challenge our producers to make this happen. Just like Nigerian performing artistes are now being nominated and have started to win global awards by virtue of the quality of their works, Nollywood should not be left out. It high time Nollywood started producing movies that will win an Oscar.
What should the industry be doing for entertainment lawyers right now that it isn't doing?
I recommend that it should be a practice (if possible, a law) for lawyers to be actively involved in transactions. Without a lawyer, no agreement should be executed. Stakeholders in the industry should also endeavor to sensitize their colleagues (especially the upcoming ones) on the importance of entertainment lawyers. As much as I derive joy in handling controversial cases (and making cool money), it will also be good to know that entertainers are aware of the fact that lawyers can help them save money by avoiding legal tussle.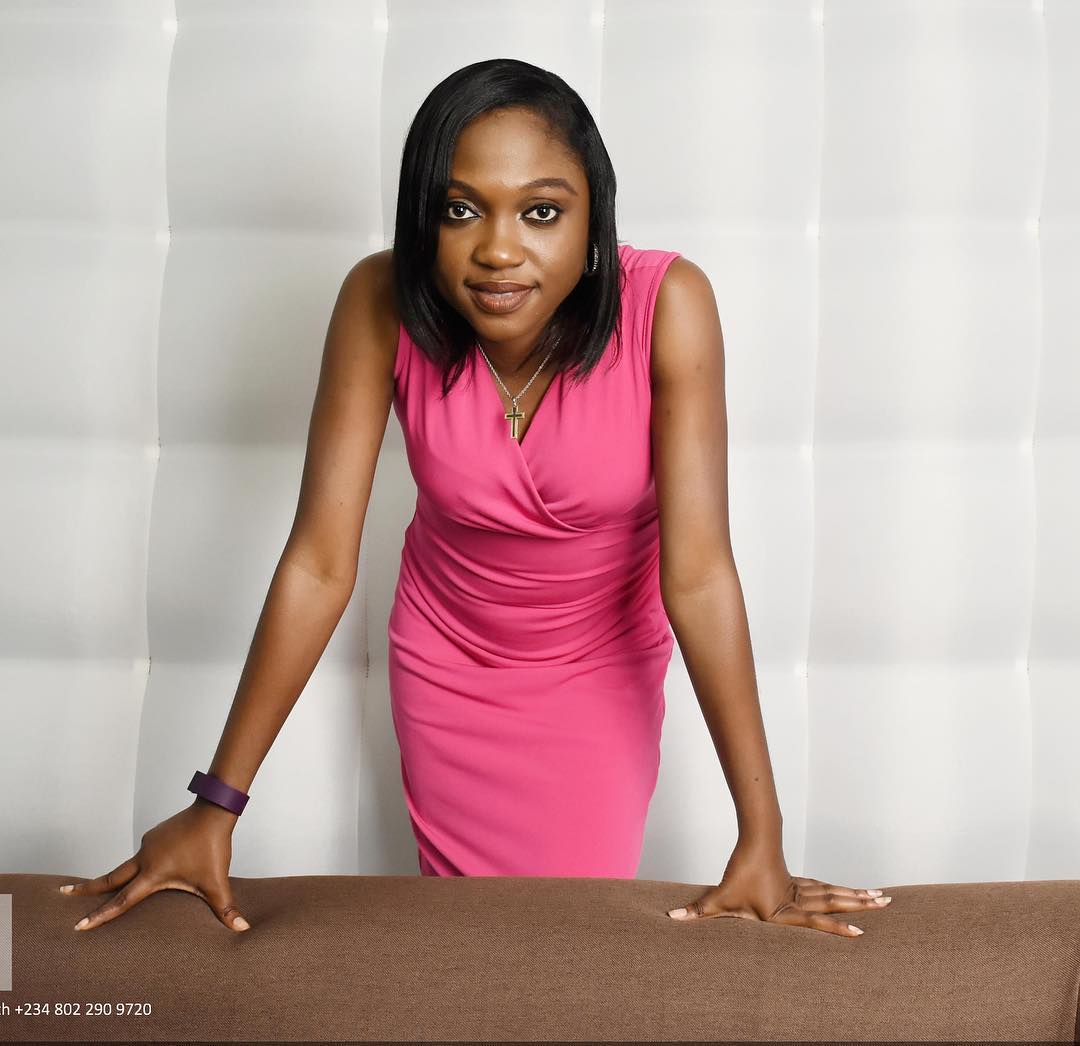 Before I die I want to…
Holiday at all the exotic tourist attractions in the world.
If I could be an Avenger, I'd be…because…
Captain America because he is the most popular and the leader of the Avengers.
If I wasn't an entertainment lawyer I would have been a/an…
Event planner.
Share one surprising fact about yourself.
I'm not as tough as I look or seem. I can be quite emotional.
_________________________________________________________________________________________
Want to know more about Oluyemisi Faleye? Keep up with her on Instagram (@yfalaye) | #BNBehindTheScenes will be published every last Thursday of the month in 2018.