Eniola and Ladapo's love story is giving us goosebumps. The couple were schoolmates in 2005 at Oxford College, Lagos but hardly spoke. They reconnected at an MBA picnic they both attended though neither of them had the MBA or was actively pursuing an  MBA at the time. It was definitely mother earth smiling down on them.
Here's their story on how they met and grew in love.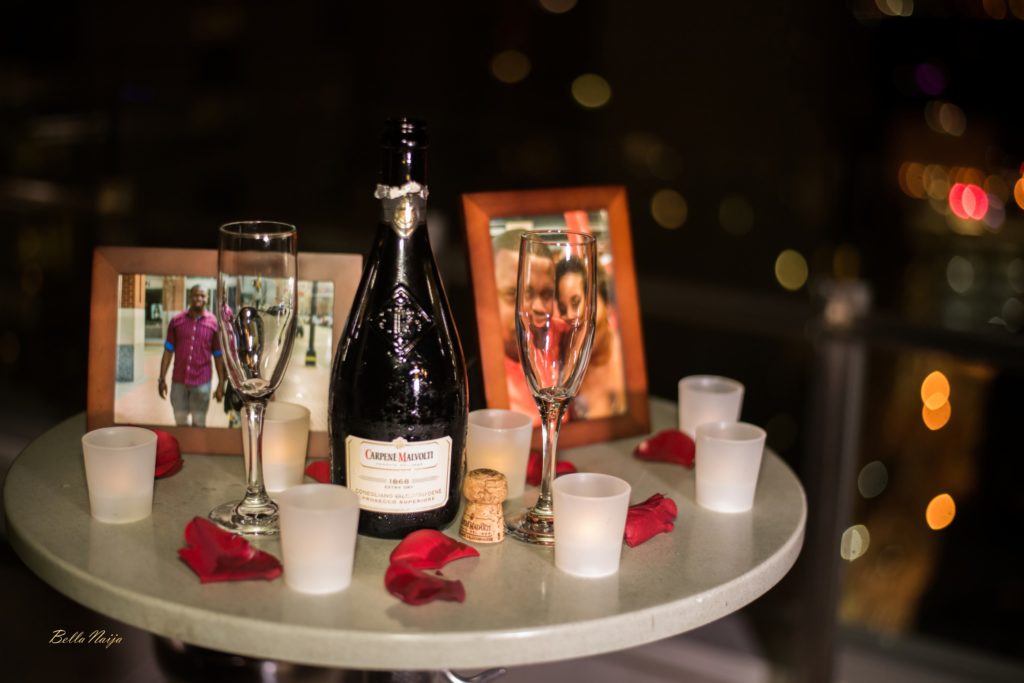 How We Met
By the bride-to-be, Eniola
We met as schoolmates back in 2005 as A-level students in Oxford College, Lagos but hardly spoke. Eleven years after we first met, we reconnected again at an MBA picnic in New York. I had gone for the event though I wasn't pursuing an MBA neither was he.  My plan was to sit in for a while, eat and leave. While I was eating, I recognized a familiar face(Ladapo).
He came over to my table and introduced himself as Ladapo and asked for my name and if I had attended Oxford Colege in Lagos. I replied with affirmation. he got a seat on my table and we began tp chaat and the rest is now a beautiful history of love.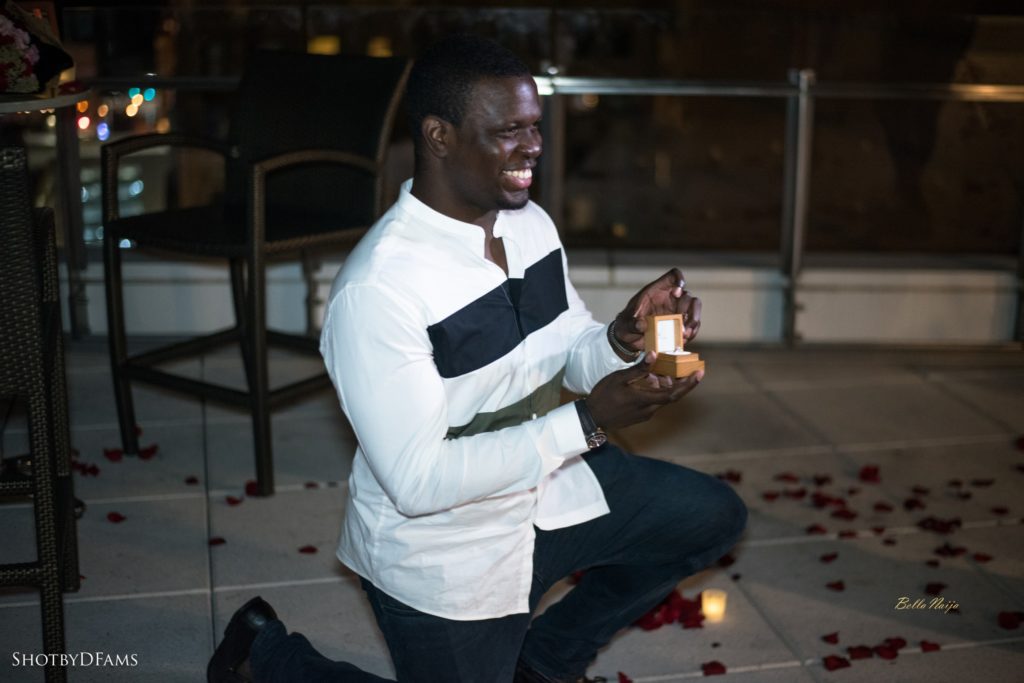 How We Met
By the groom-to-be, Ladapo
I was initially reluctant to go for the event since I was a little bit down but decided on going anyway since I knew some of the organizers of the event. I had the intention of spending only 45 minutes at the event until I met this beautiful lady (Eni) who was sitting at a table on the other side of the room. I walked over to chat with her remembering we went to school together and we reconnected all over again. I didn't realize how much time we spent talking and even ran late for my saxophone lessons that followed shortly after the event.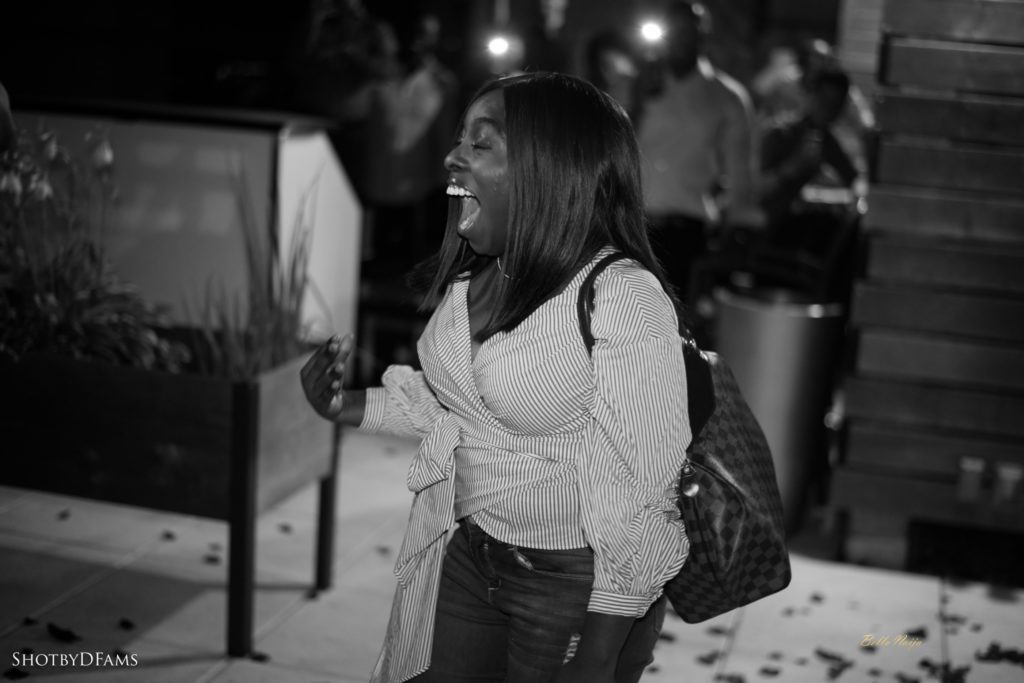 First Date
On our first date, we literally spent the whole day together. We first met at this lovely restaurant near the Lincoln Center. I had such a great time chatting with a long time friend and reconnecting over school memories. After lunch, I thought it was time to end the date but he told me he had a surprise for me. We walked a few blocks to another building, I step in and saw the amazing surprise. He had gotten tickets to a Broadway (Cirque) show.
At the end of the show, we still didn't feel the need to stop talking so we walked into a coffee shop and continued. I actually can't remember what we talked about but I remember laughing a lot. We talked so much till we were both hungry again so we decided to grab dinner together, this time I took him to my favourite restaurant in the city, Burger & Lobster.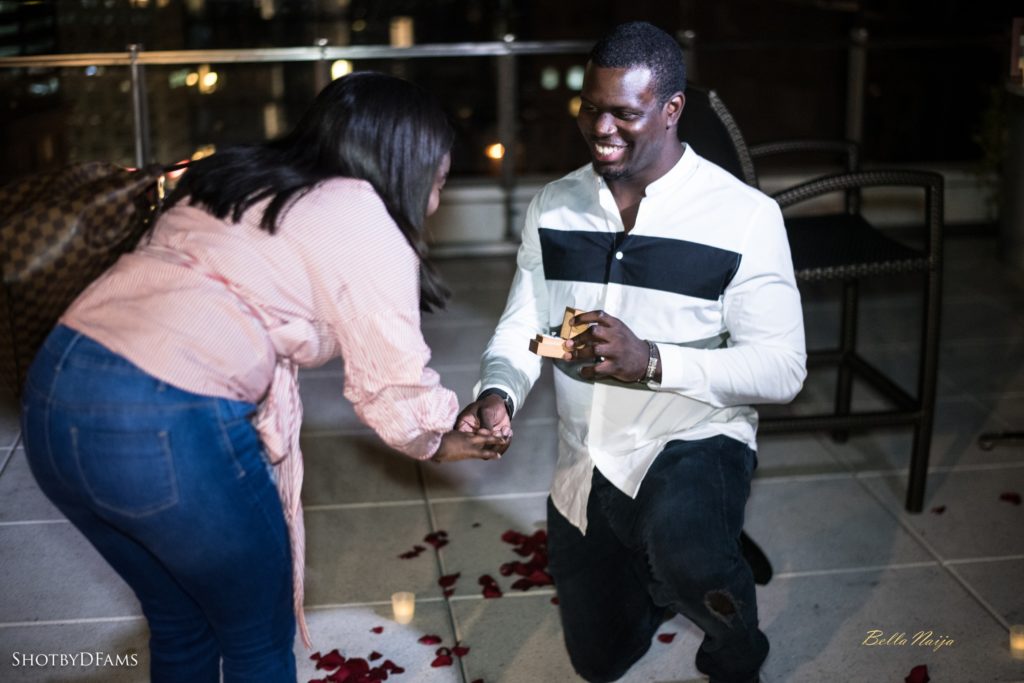 Proposal Story
By the groom-to-be, Ladapo
I started planning in July, reached out to my co-planners – her sisters; Tutu and Sola, who helped me with parts of the planning. I decided to get a rooftop to host the event and plan a classic Hollywood movie tale for the proposal. I told her I was travelling out of town to meet my brother who actually flew into New York, to give my story more backing.
After she dropped me at the airport to wish me safe travels, I waited until she left and took an uber back to my apartment. I put my phone on airplane mode for the duration of the flight and so she would think I was in the air. The next morning, I sent a picture of my brother and me with the caption "Hello from Seattle!" and throughout the day, I sent pictures of my brother and I hanging out in Brooklyn pretending we were in Seattle, so she didn't suspect a thing.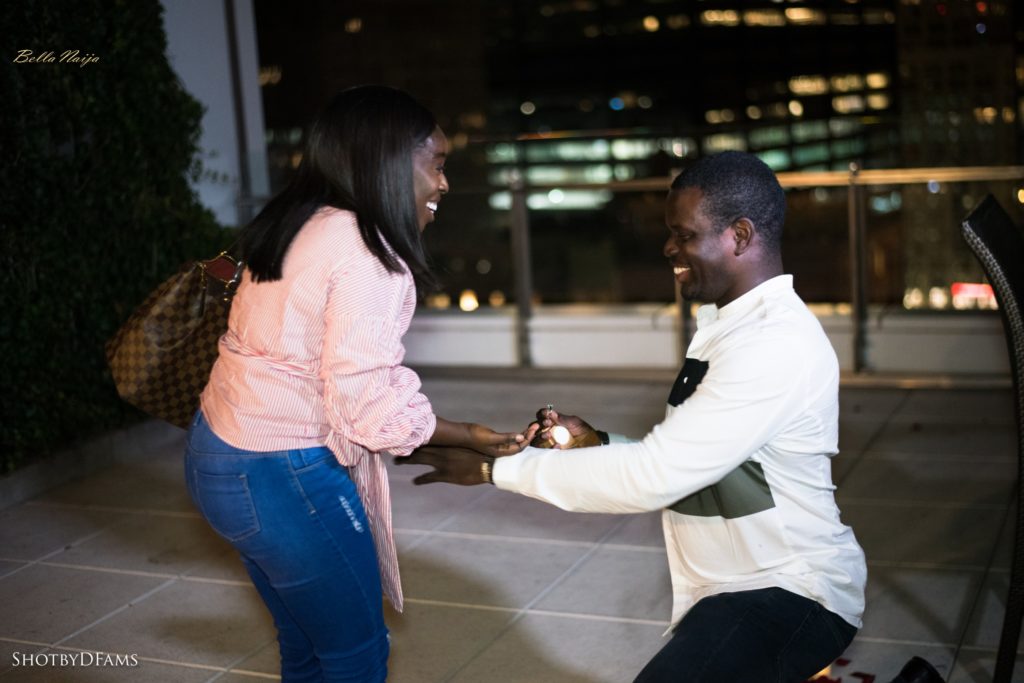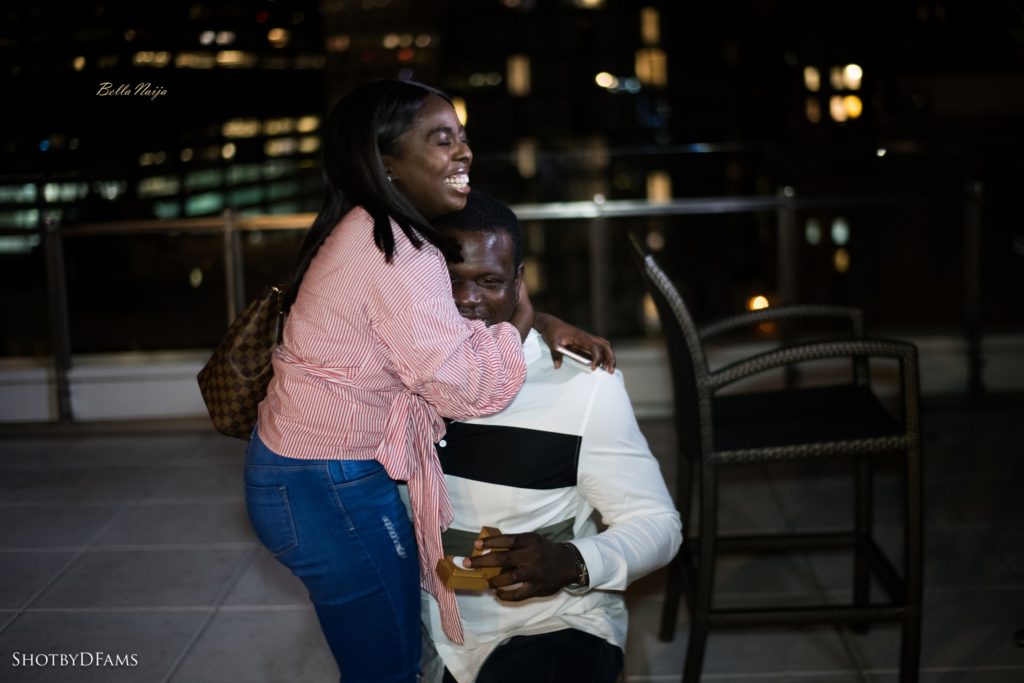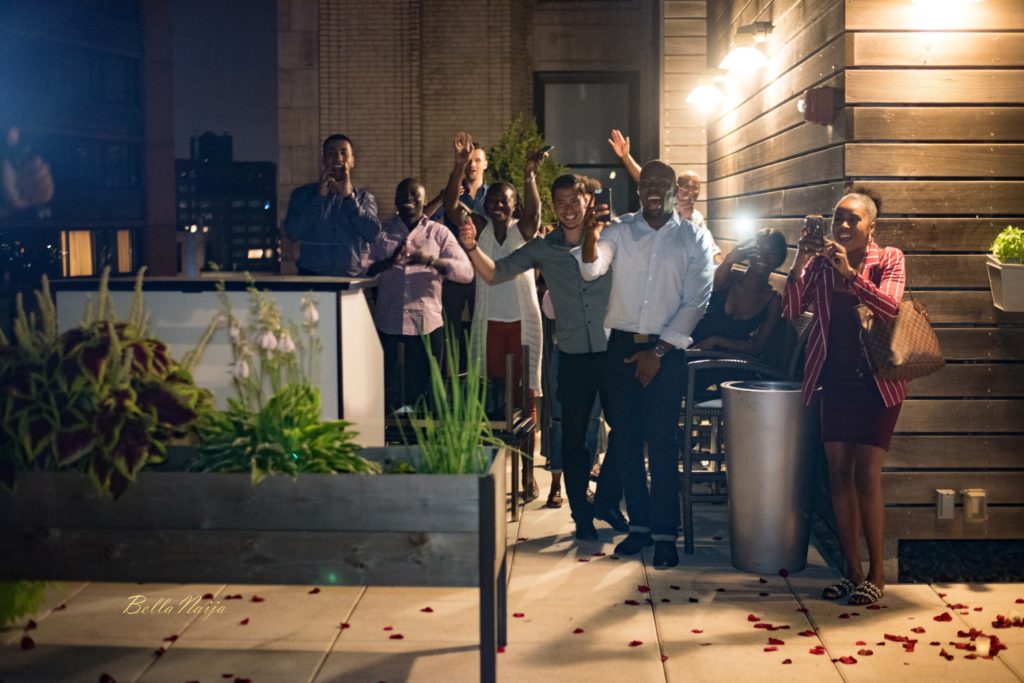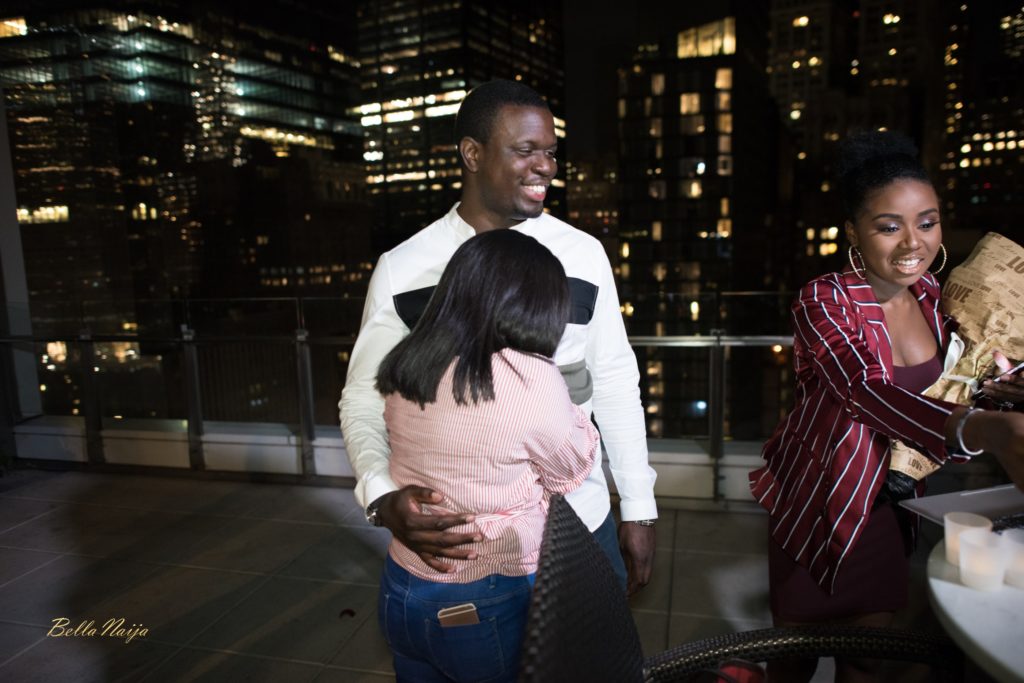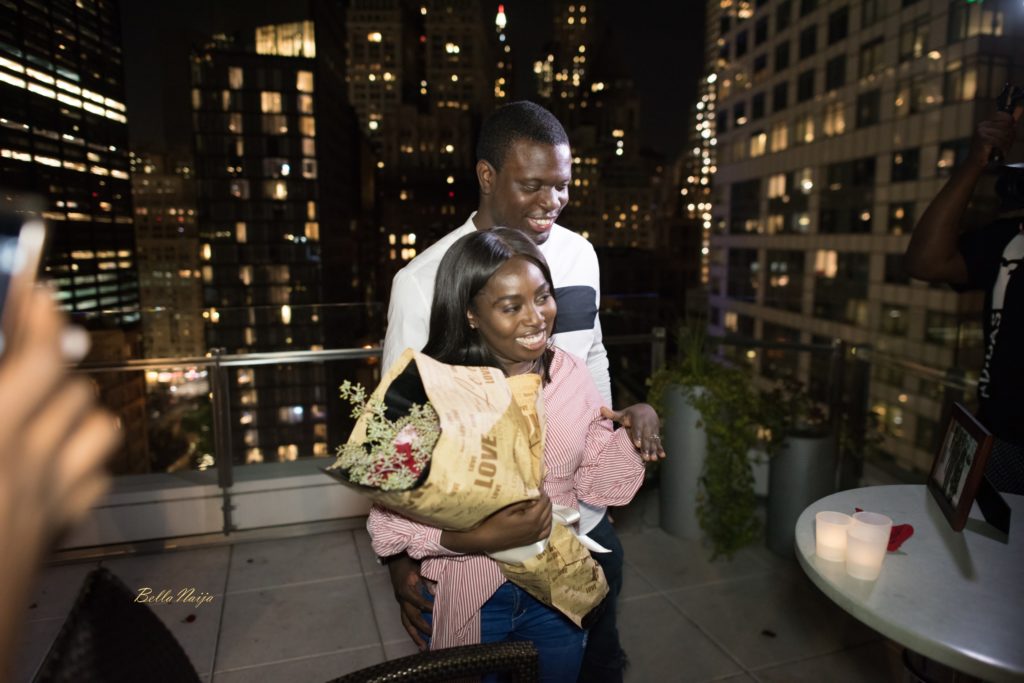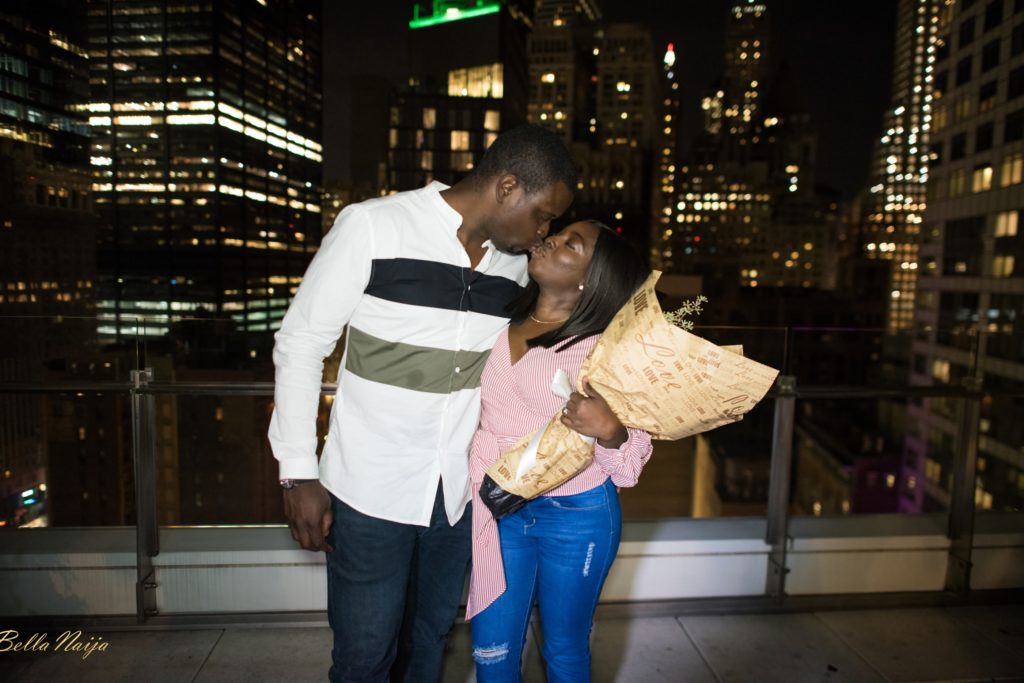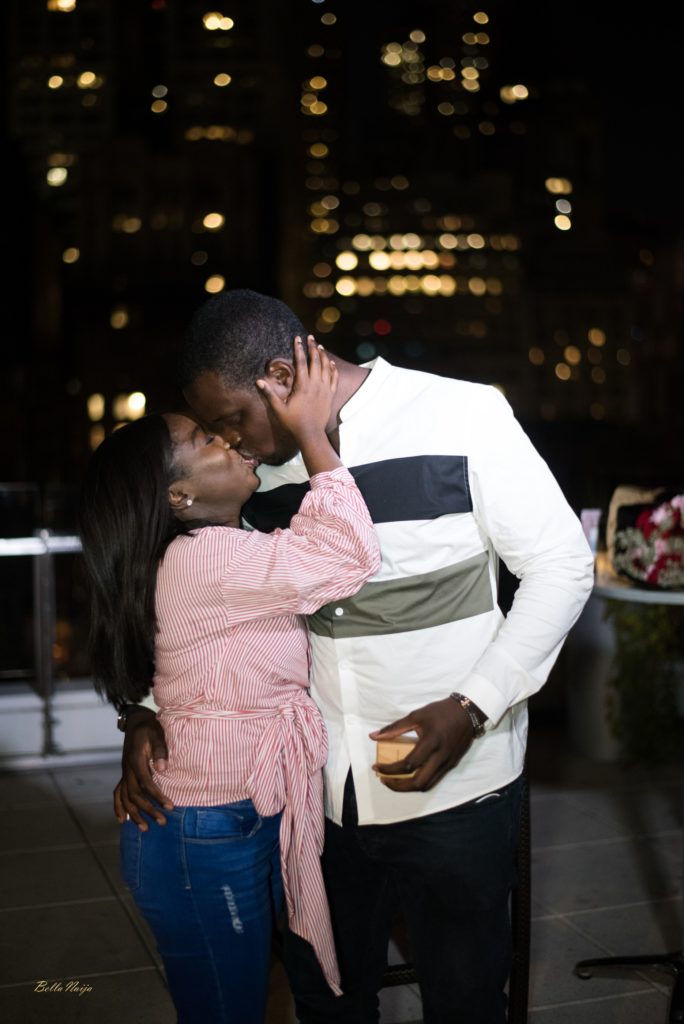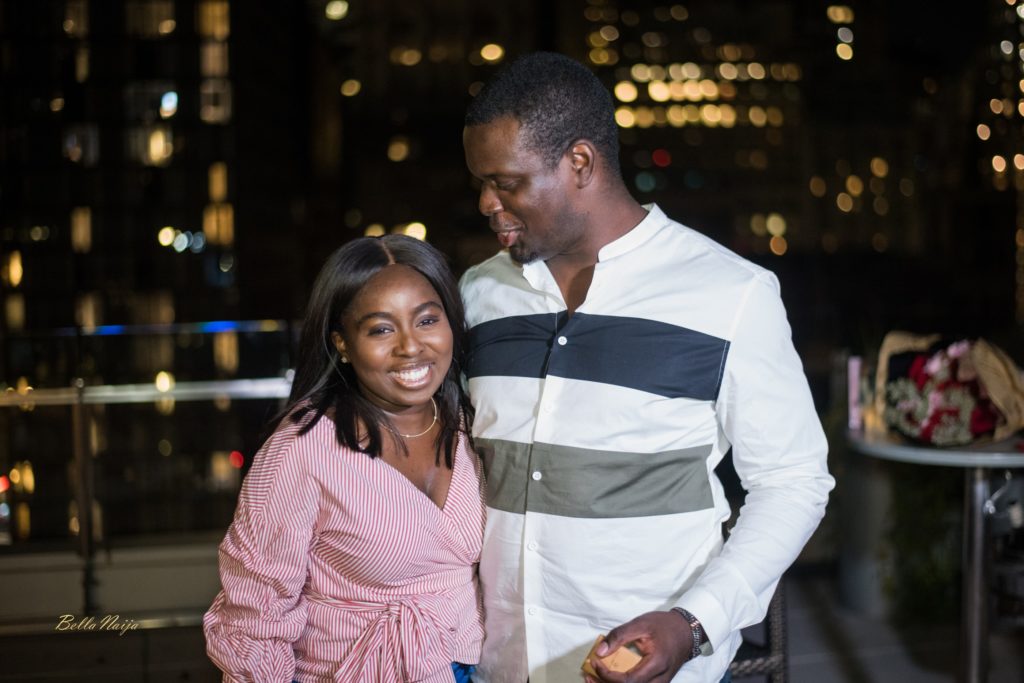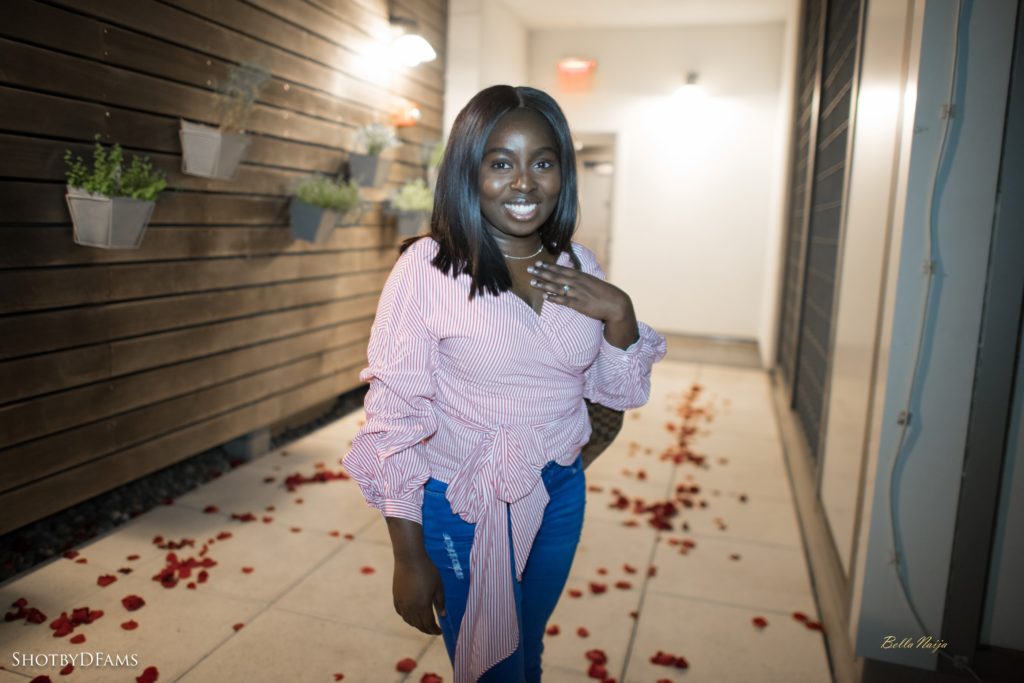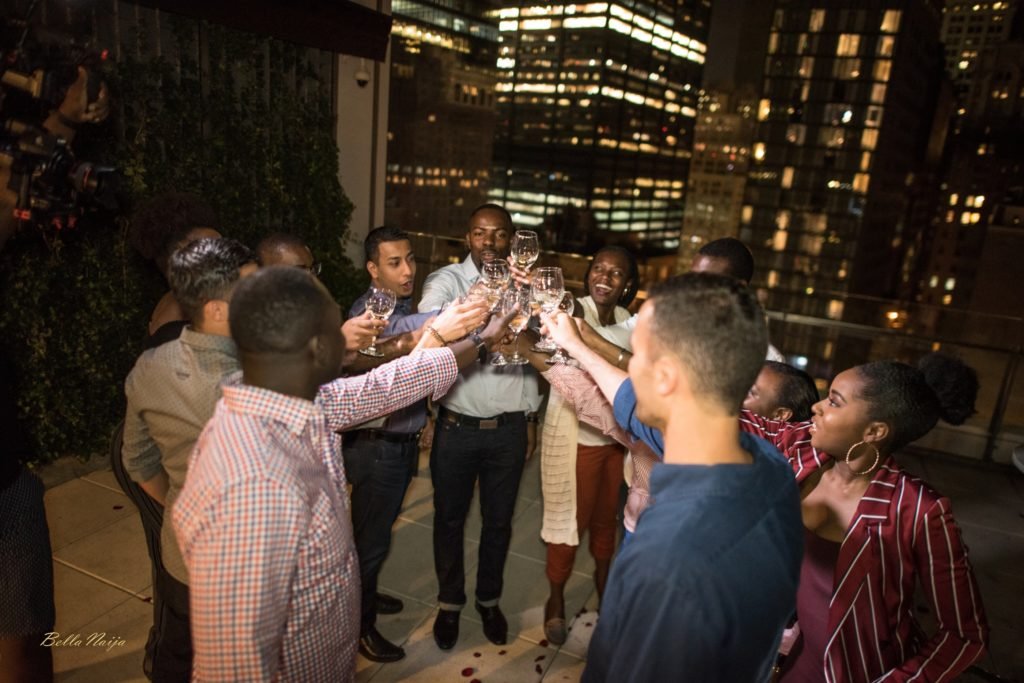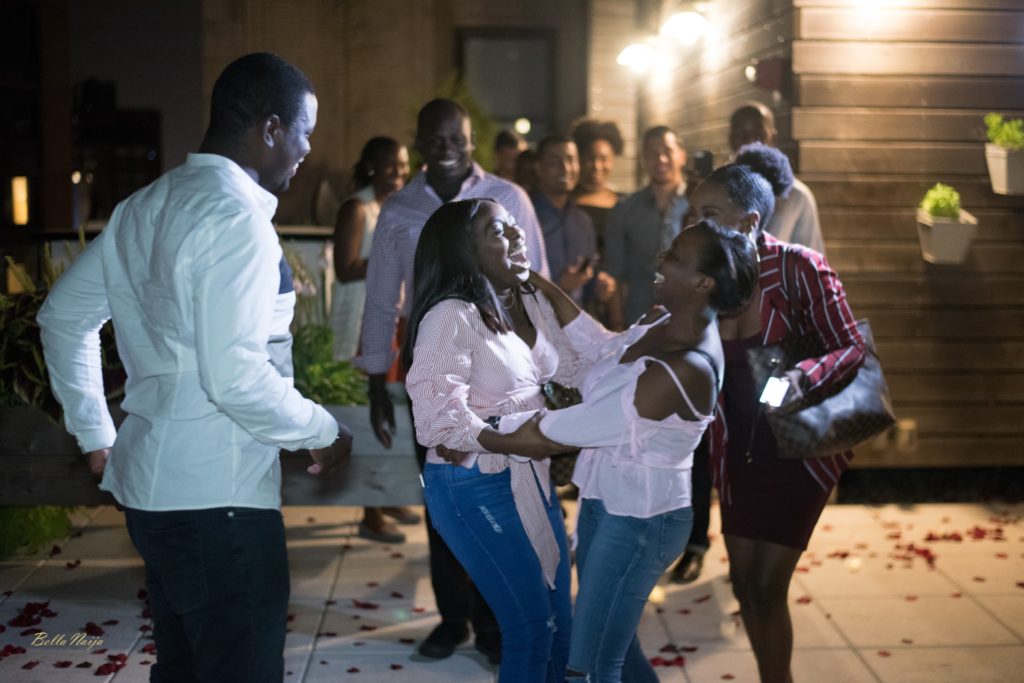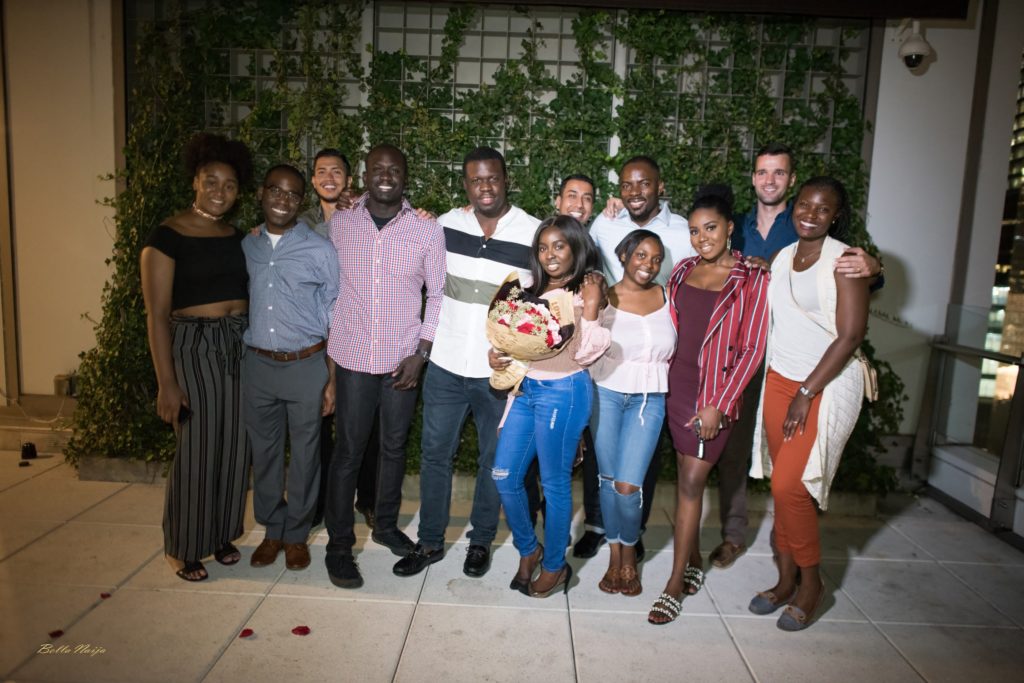 Credits
Planner: @2706events
Photography:@dfams