Infinix Unveils "Beyond Intelligent" Smartphone Note 5
Infinix Mobility Limited, the premium smartphone brand, committed to bringing cutting-edge technology and stylish designed mobile devices to young generations launched its "Beyond Intelligent" smartphone called the Note 5.
The Note 5 is part of the Android One program, designed to deliver a software experience by Google. Encased in the beautifully designed hardware of the Note 5, Android One brings secure and smart AI-powered innovations – like the Google Assistant and Google Lens – to everyone.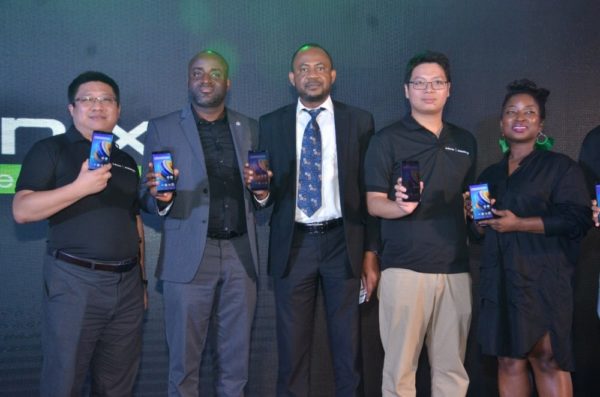 The glamorous event which held at Federal palace Hotel, Victoria Island, Lagos witnessed an impressive turnout of guests whom were all brimming with eagerness, ready to behold the "Beyond Intelligent" device. With Infinix Mobility joining the Android One program, the Note 5 will bring young people together and empower them to become trendsetters.
The "Beyond Intelligent" Note 5 smartphone is equipped with an amazing display, which provides users with superb viewing and entertainment experience with an Infinity 6.0''FHD screen and an 18:9 screen ratio. The edge-to-edge screen also makes the device look stunning, both from a design and a technological perspective.
The Note 5 device features a perfect 16MP low-light front camera, which allows selfie lovers to take professional selfies even in low light. As for the rear camera, it is supported by a 12MP resolution. Its long-lasting battery will provide 3 days on average usage with a 4500mAh battery, built with a 3A Fast Charge, which will keep users fully functional throughout the day.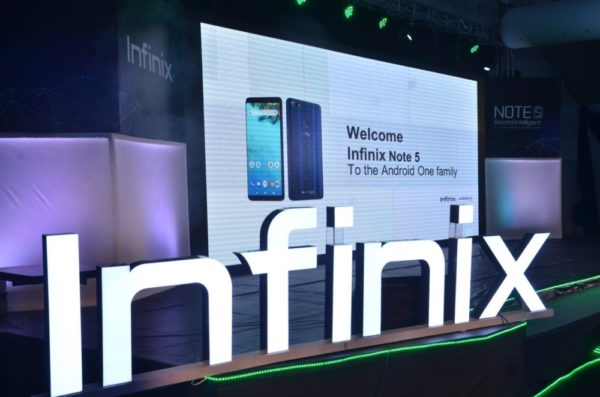 "Targeting vibrant trendsetters, and young professionals, Infinix Note 5 comes with a state of the art software experience designed by Google, combined with great hardware from Infinix. We empower our users to go beyond the limit with our newest breakthrough technology. All while they enjoy an intelligent lifestyle through the fusion of technology and stylishness. In partnership with Google on Android One, we will provide the young generations with impeccable mobile experience and revolutionize their mobile life with Note 5." Said Jay Liu, Infinix Mobility Country Manager.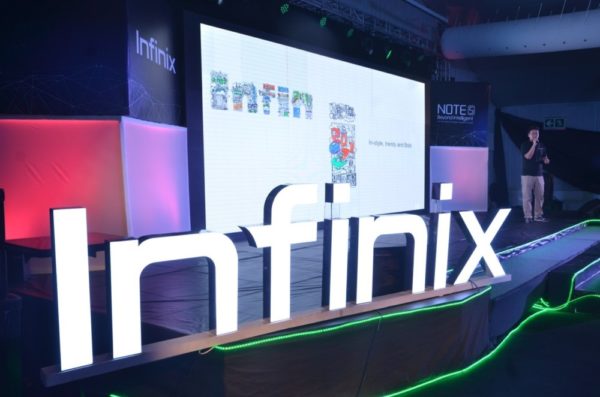 The Note 5 was also launched in conjunction with telecommunication giants, MTN. This entails that with every purchase of the Note 5 on the MTN network from any authorized retail shop, it comes with 1GB free data and up to 100% data bonus on every recharge for the next 6 months to enable consumers stay connected for a long period of time.
 "If you purchase a new smartphone you expect it to be amazing. That's why we teamed up with Infinix Mobility through our Android One program. Together we strive to give users a range of smartphones, such as the Infinix Note 5, that combines beautiful hardware with Google's smartly designed software" said Teju Ajani, Country Manager, Android Partnerships, Google Nigeria.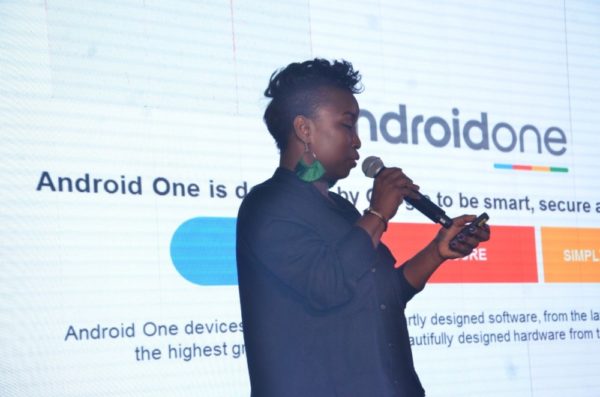 Infinix Note 5 will also support Google Lens – a new way to search what you see and interact with the world around you. You can take action on text, identify distinct plant and animal breeds, learn more about popular landmarks and discover products similar to the ones that catch your eye – like furniture and apparel. The feature will be available right in the Note 5 camera and through the Google Assistant. The Note 5 is currently available in all of the exclusive stores in Nigeria.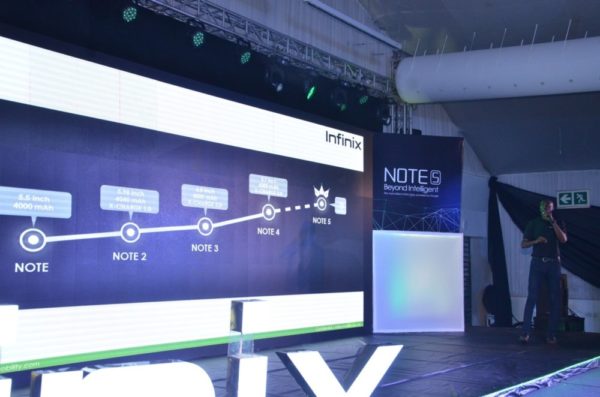 About Infinix
Infinix is a premium smartphone brand from TRANSSION Holdings designed for young generations who desire to live a smart lifestyle. Launched in 2013, Infinix is committed to building cutting-edge technology and fashionably designed dynamic mobile devices to create globally-focused intelligent life experiences through a merging of fashion + technology. Though daily interactions, these intuitive products become part of a lifestyle that represents trend-setting and intelligent experiences for young people around the world. Infinix currently promotes five product lines: ZERO, NOTE, HOT, S, and SMART in a globally marketplace reaching countries in Africa, Latin America, the Middle East, Southeast Asia and South Asia. With the brand spirit of challenging the norms, Infinix smart devices are designed specifically for young people who want to stand out, reach out and in sync with the world.
Check out more photos from the Infinix Note 5 Lagos Launch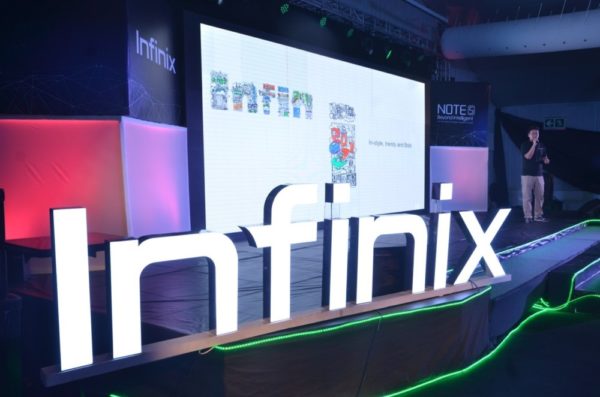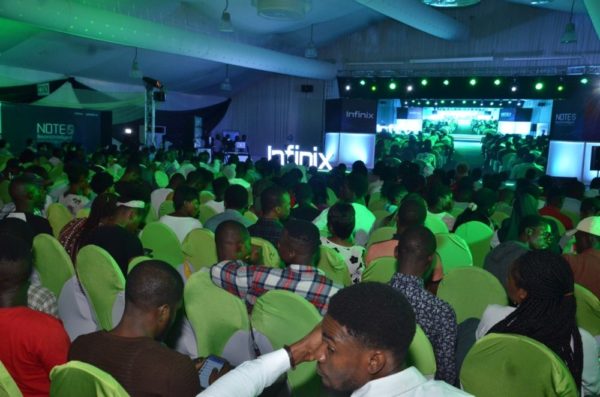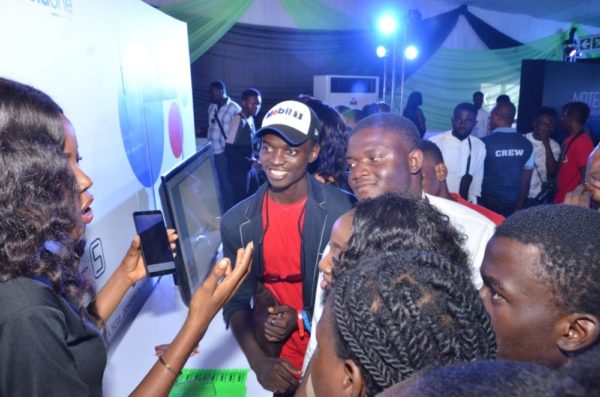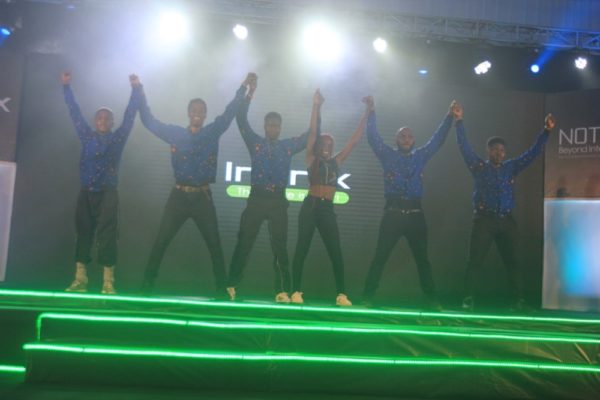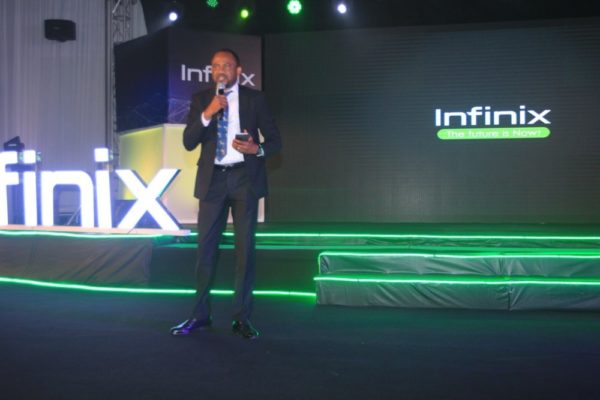 —————————————————————————————————————————————–Sponsored Content