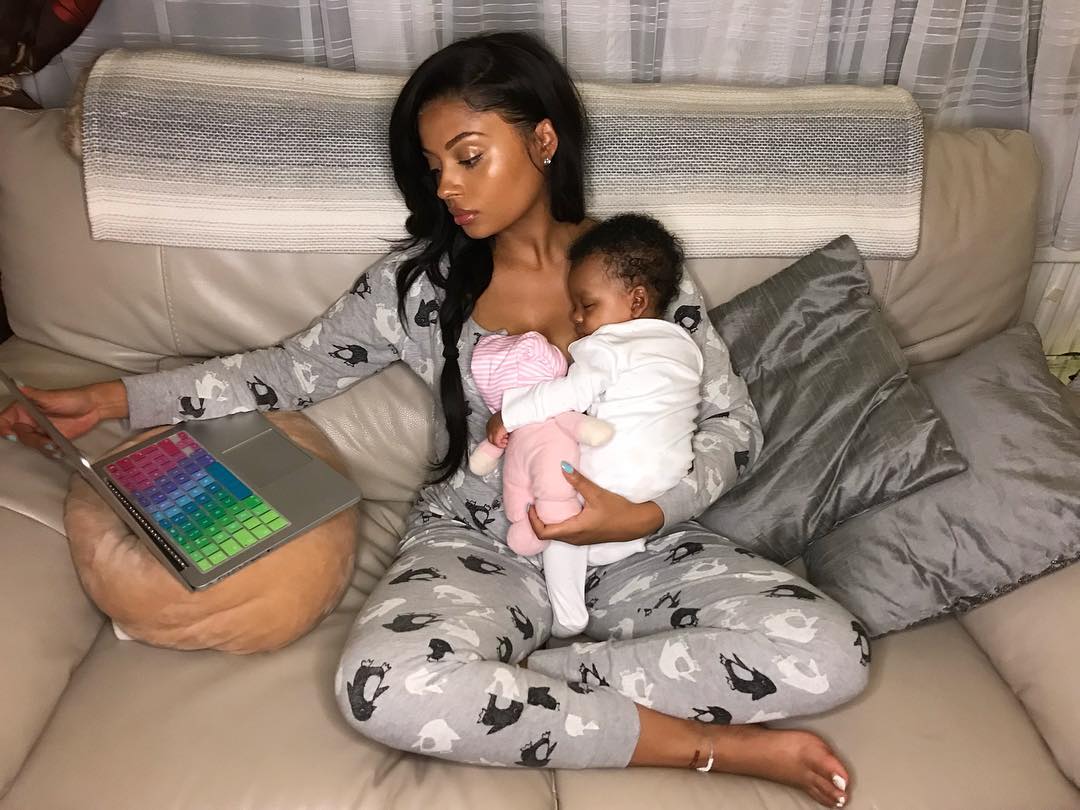 Singer Lola Rae has ended the anticipation with first photo of her daughter.
She shared a photo of herself cradling the baby who is adorably asleep while working on her laptop on Instagram with caption: "Baba God's Doing"
The child is said to be her and Tekno's, although the singers are yet to confirm anything. Tekno had posted a photo of a baby in May and also another of Lola Rae, hailing her as a strong woman.
Tekno confirmed they are dating in July 2017.
Photo Credit: @lolarae