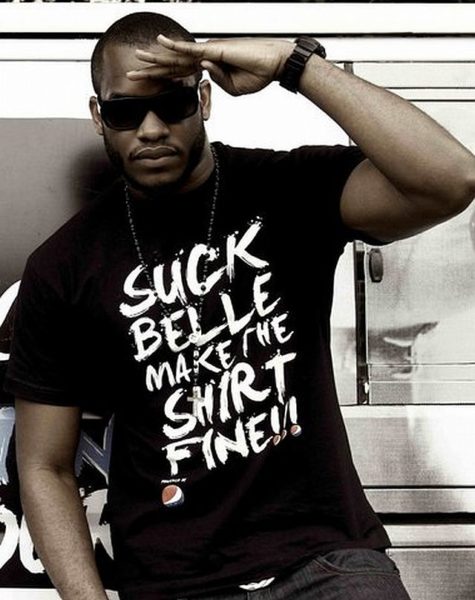 OMG, It's Utunu.
Ever wondered what happens when a group of Nigerian artistes head out on tour? No need to wonder, now you can watch.
Check out Episode 1 of the Lynxxx and friends tour diary.
For more details, read the press release below.
Hip-Hop artiste, Lynxxx, embarked on a three day campus tour in June promoting his debut album 'This is Lynxxx' in Western Nigeria. The 'Lynxxx & Friends' tour presented by Pepsi was produced by Eclipse Productions and documented by 37th State. Mr. Utunu hit the road with his Syndik8 Records in-house producer, Ikon, R&B songstress, Tiwa Savage, Sauce Kid, DJ Zeez, Skuki, BlackMagic, Play Records All Stars, Davido, Timi Da Blackone, A1 Sugarboy and more. The tour was hosted by Radio Outloud's IllRhymz, with international DJ Caise on the wheels of steel entertaining the ever-supportive college fans.

Lynxxx & Friends is a cross-country promotional tour with a focus on creating an opportunity for upcoming artistes in the Nigerian entertainment industry to showcase their talent. The programme caters to the influential 21st Century youth (Generation 'Y' & Millennials) by feeding into their five senses and giving them a concert experience that is second to none.

According to a label rep, plans have been made for the 'Lynxxx & Friends' tour to be held in the North, East and South-south region of the country, on a much larger scale. Diary sessions from the tour are aired on SoundCity (DSTV Channel 327) and will be released on DVD in a few months.
Lots of fun moments in this episode; From freestyling on the bus to the bus breaking down and then rocking the stage.
Check on it.
*Explicit Language – Viewer Discretion Advised*