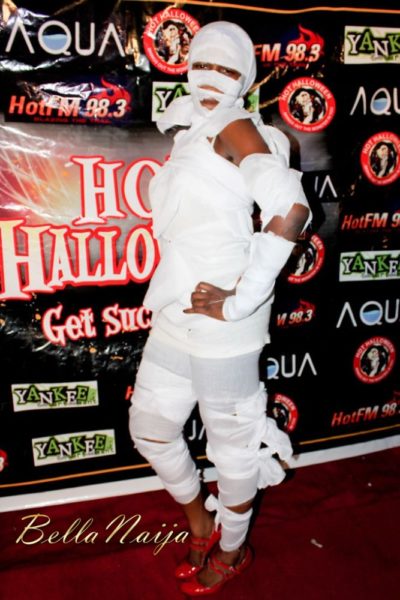 In late October 2011, we posted information on Hot FM's Hot Halloween Party (H2 Party).
There were mixed reviews – some felt it was another exciting event while others felt it was a surefire sign that Nigerian values were being eroded in favour of "western ideals".
The event was successful with lots of celebrities and guests rocking a variety of interesting costumes.
Here is the official press release on the event and check out all the photos below.
Hot FM's Hot Halloween Party (H2 Party) took place on the 29th of October 2011 at Aqua Night Club in Abuja. Denrele was on the red carpet to interview guests as they arrived.

The night was memorable as glamour and entertainment was added to the event by SamKlef, D'banj and Ikechukwu who grace the event with their presence and performance, P-Square was also in attendance.

The organizers of this event Hot 98.3 FM in conjunction with Yankee Entertainment have promised to make the next H2 Party Event even better so watch out for 2012's H2 Party which promises to be bigger and better.

The team will also want to use this opportunity to thank all those who came through and made the event a success.
H2 Party…Get Sucked In!