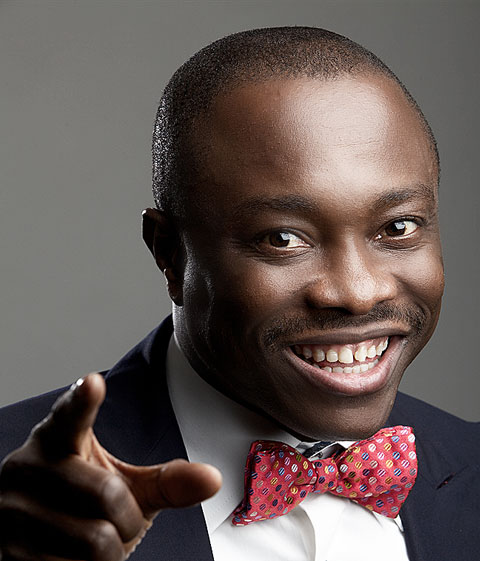 After staging a spectacular Festival of Love Valentine show in Abuja, one of Nigeria's top comedians Julius Agwu will be live in Port Harcourt for another edition of Laff 4 Christ's Sake.
The event which is billed to take place at the Aztech Arcum, will kick off at 6 PM and feature musical performances by Frank Edwards, Tim Godfrey and the Extreme Crew, Afi Douglas and Freke Umoh as well as comic performances by MC Abbey, Owen Gee, Dan D'Humorous, Senator and Buchi.
Speaking on the upcoming event, Julius Agwu says it is another opportunity for him to thank God for his talents. " I want to use this event to say a big thank you to Almighty GOD who gave me the talent, nurtured it and led me from Port-Harcourt to Lagos where my career grow globally. So I want Rivers and the entire South-South people to join me in thanksgiving to God who oils my wheel of creativity and ingenuity, as I also thank him as I celebrate my 40 years on earth. GOD's grace is what has kept me going, and I want to use this event to seek His renewed Grace in my life and career."
It promises to be fun, be sure to come with your friends and family.
Date: Friday 29th March 2013
Time: 6 PM
Venue: Aztech Arcum Stadium, Port Harcourt, Rivers
Ticket Prices: Regular N 5000 | VIP N 10,000 | Tables N 250,000