When it comes to Nigerian celebrities who are household names and, who have become the Adam or Eve of certain Nigerian stereotypes, Jim Iyke's name is never far away. From his bad boy/lover boy movie persona to his more than fair share of media outbursts, not to mention the whole AMVCA fiasco, Jim Iyke clearly has a knack for gaining attention.
So, when we heard that the Nollywood star has started shooting his own reality TV show, we knew that this would definitely be a thrill to watch. Really, think about it, all the Jim Iyke myths would finally be able to be proven – Is he really violent with women? Does he kiss so ferociously in real life? Does his accent change when he's talking to his close friends and buddies? Is he really a 'bad boy-lover boy'?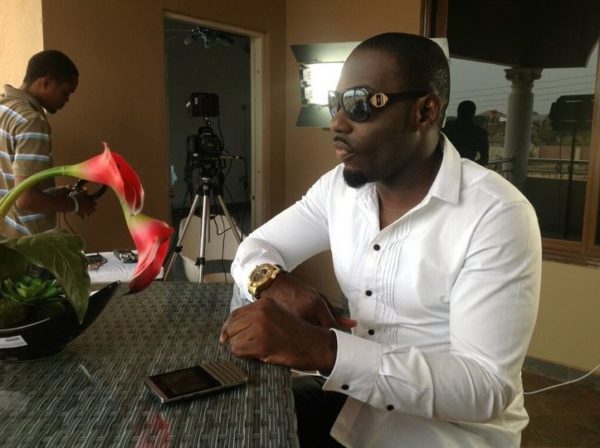 So far, it is alleged that four episodes have already been completed and the show which is slated to be on Africa Magic, Oh Africa TV and syndicated around the globe for its first year, will debut this March, 2013. Once it airs, Jim Iyke will be the latest Nigerian celebrity to have a reality TV show following the trend popularized by Omotola Jalade-Ekeinde's 'The Real Me' which started in December 2012.
And, according to TheNETNG, the TV show may may fetch him around $500, 000 (around N78m).
Share your thoughts! Do you think this show would really be 'Unscripted'? Will Jim Iyke be as entertaining on reality TV as he is in movies?
Photo Credits: Twitter – JimIykeOfficial