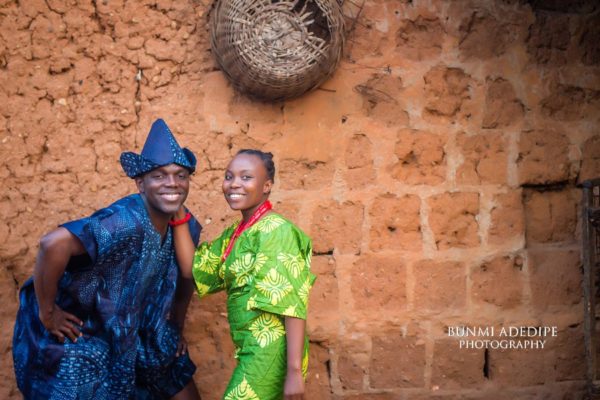 Bride to be: Toyin
Groom to be: Patrick
Toyin and Patrick met during NYSC – although there were sparks, they didn't act on them because they were both in relationships at the time. Fast forward 4 years later, Patrick called Toyin to wish her a happy birthday, a friendship ensued, then bloomed into something deeper.
***
How We Met
From Patrick
I met Toyin during NYSC 2007. I visited a friend in her office and Toyin was introduced as 'Oga' because she was in the earlier batch. At the time she was in a relationship just like I was; so we barely spent 5 mins exchanging pleasantries.
Four years later, a mutual friend spoke well of her and suggested I call on her birthday. I did on the 13th of July 2011 and she was polite and pleasant to me – that was an attraction. Although Toyin insisted on not having a serious relationship – she said she wanted a platonic friendship, I was willing to wait and enjoy being friends! We also didn't want to dabble into a relationship without seeking God's face if we are really meant for each other. A year later, I spent my two week vacation in Cape Town – July 2012 where she was studying then and it was really splendid. I didn't get a Yes to my relationship proposal but hey I knew she liked me (is the sky blue???) Lol, so I was hoping.
From Toyin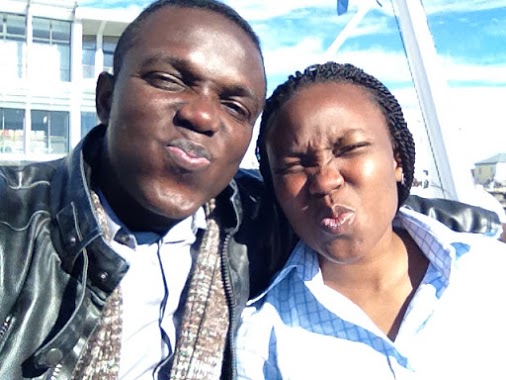 We met in 2007 during NYSC, and spent just a few minutes saying hello. Then this Isoko prince re-appeared at the peak of maximizing my 'singleness'-July 2011. You know that point when you have asked God to bring your better half and somehow the prayer point faded into preparation for the mystery guy while enjoying being 'single'. I heard good things about him initially from friends and when we spoke, he sounded cool, unassuming and down to earth. I knew I wanted to be friends if nothing at all with him. He spent two weeks – his entire annual vacation all the way from Las Vegas to visit me in Cape Town and that tripped me. I didn't know at what point in the friendship I walked into love and tanda for there o, it happened so naturally. Patrick made me shove aside all 'fears of commitment' and he is worth every bit of my 'Yes'!
The Proposal
Patrick: Toyin finally said Yes to my proposal on Skype, it was a long distance relationship but a week to the wedding, I went down on my knees and asked her to marry me again officially…she couldn't wait to say Yes. I am indeed blessed and highly favoured having Toyin as my friend, wife, big fan…Our script was written and directed by God himself because without him, we wouldn't have the privilege of being man and wife today!
Toyin: I said Yes to Patrick September 2012 and although it was on Skype, the mutual excitement was as though we were both in the same room. Patrick proposed again 'officially' a week before the wedding. He brought out this cute ring, knelt down like a gentleman and I said Yes. A few days after he kept teasing me about saying Yes before he finished his sentence. "If I nab him ehn???" But seriously, Patrick is a good man, I'm glad he's my hubby.
***
For their pre-wedding shoot, Bunmi Adedipe captured the playful moments in a small town in Oyo, where the townspeople helped in getting props and the braiding the bride-to-be's hair.
The adventurous couple and photog set off to Moniya – a town not far from Ibadan in Oyo State.
Patrick played the part of a farmer in a blue kembe and abetiaja outfit that had the bride cracking up throughout the shoot. The bare-faced bride – playing the part of a pepper seller, was dressed in a bright green and yellow patterned Adire (tie & dye) with her hair woven into a 'shuku' style.
We must say, it's refreshing to see such a creative shoot!
Enjoy!
***
BellaNaija Weddings wishes the beautiful couple a happy wedding planning process.
Pre -Wedding Photos & Concept: Bunmi Adedipe Photography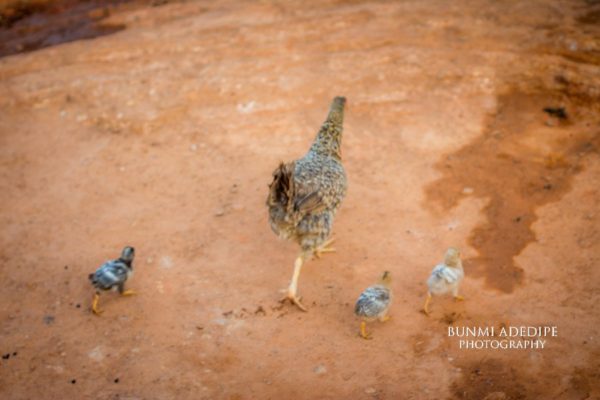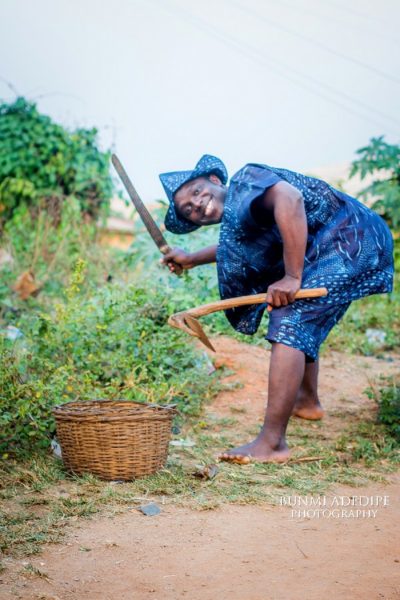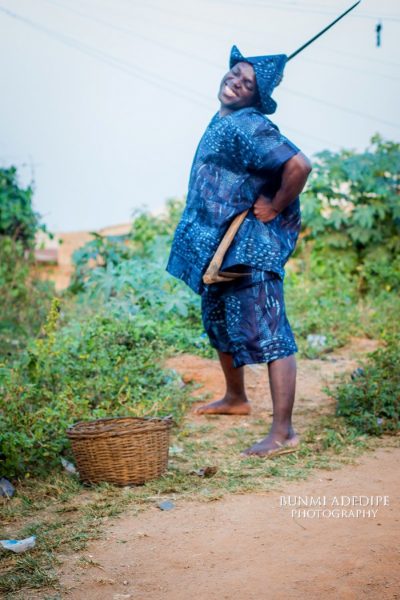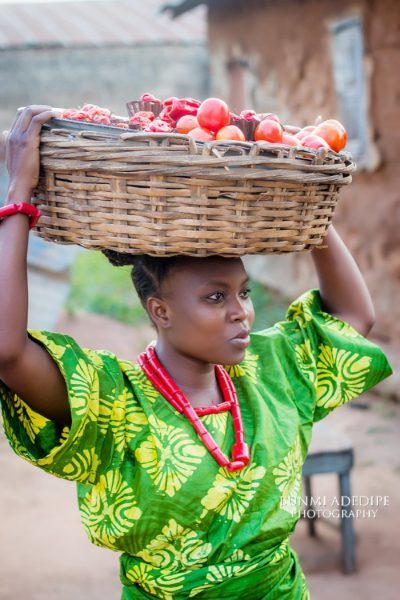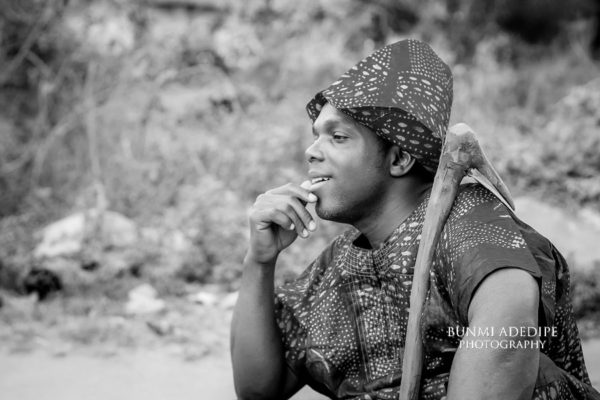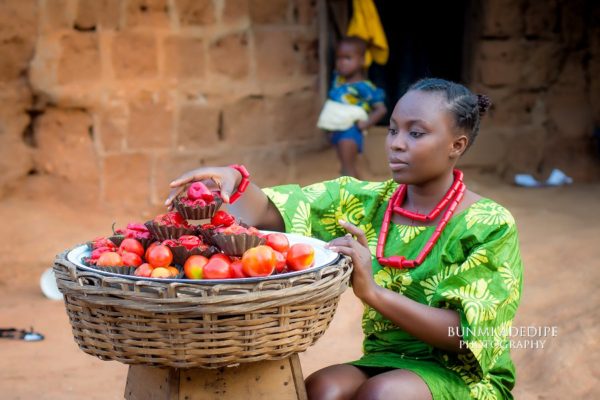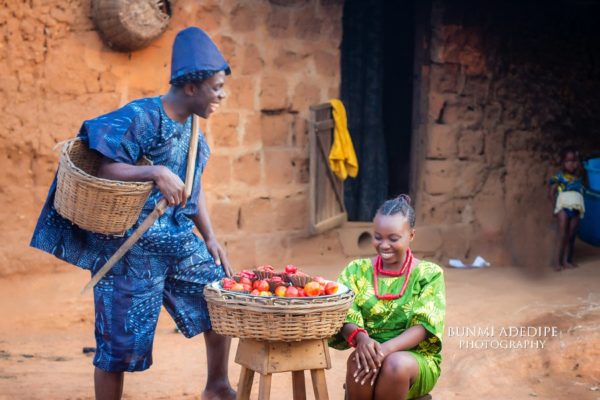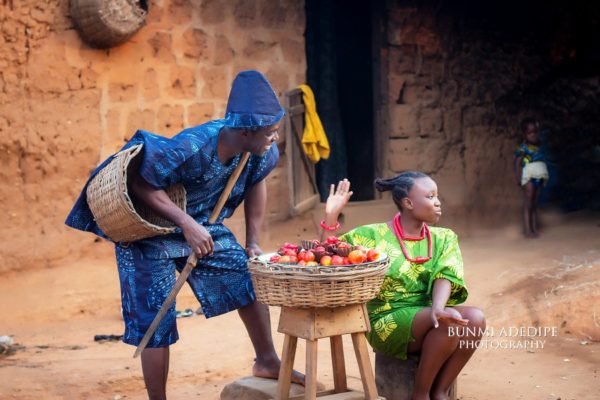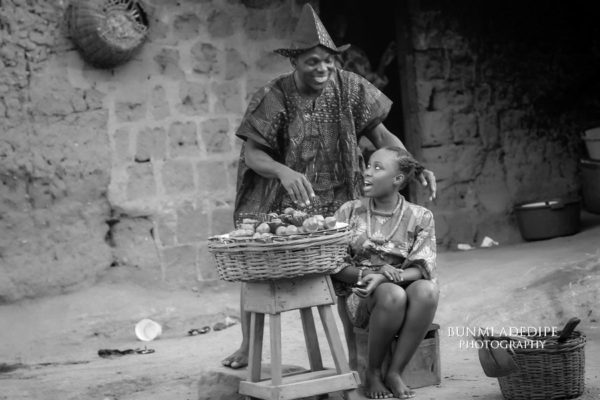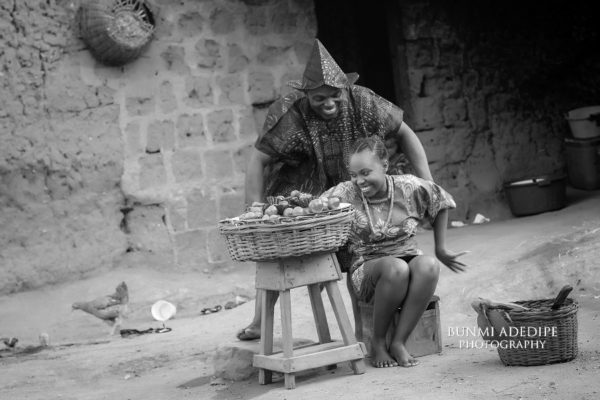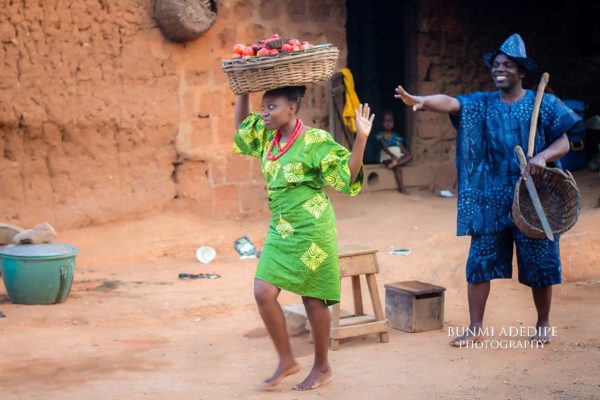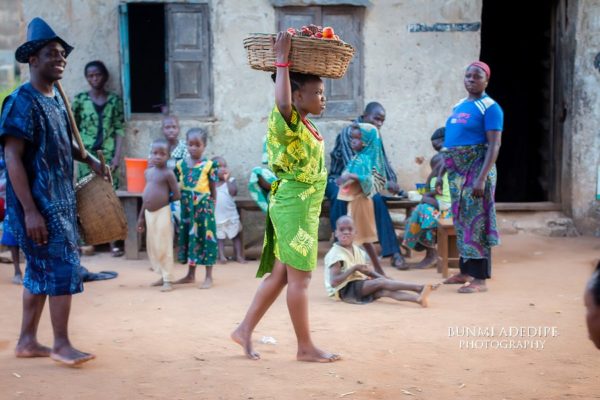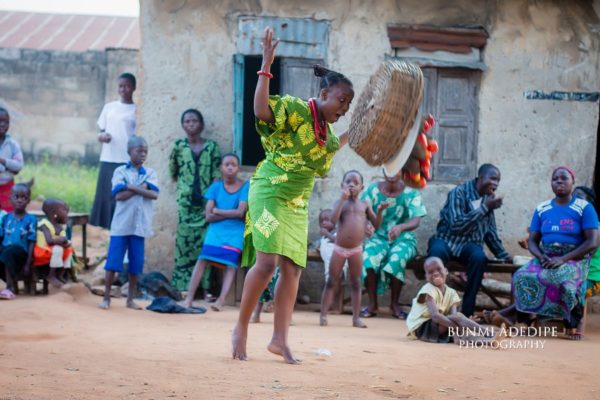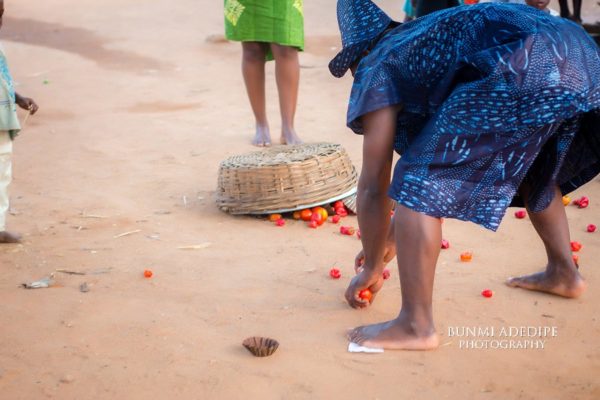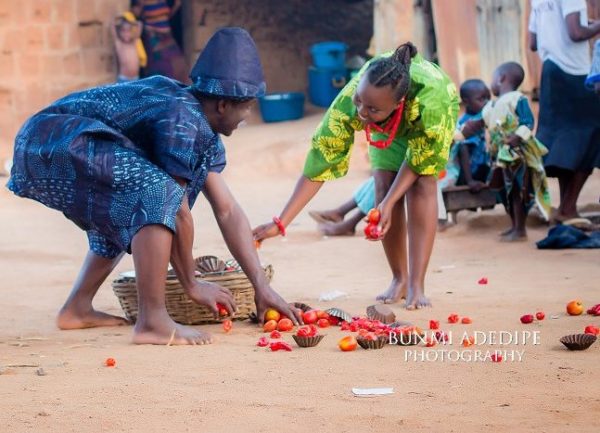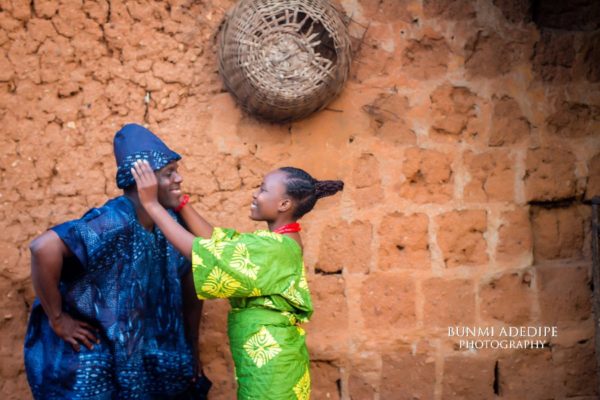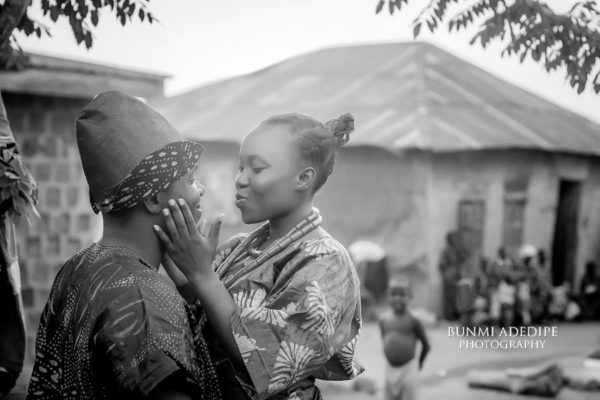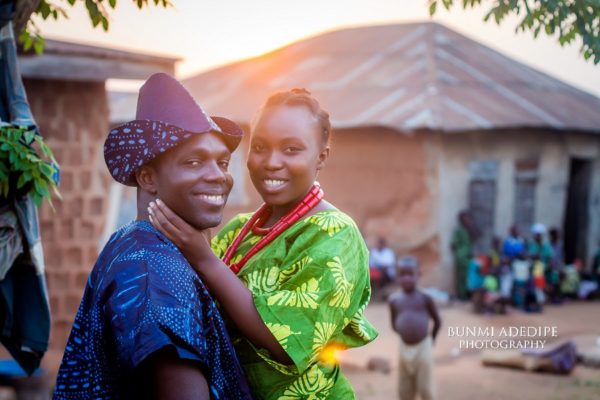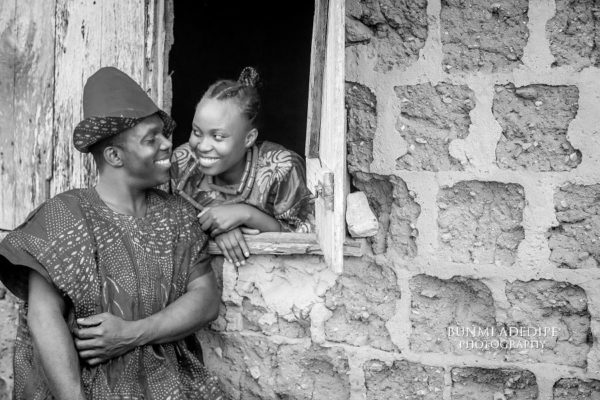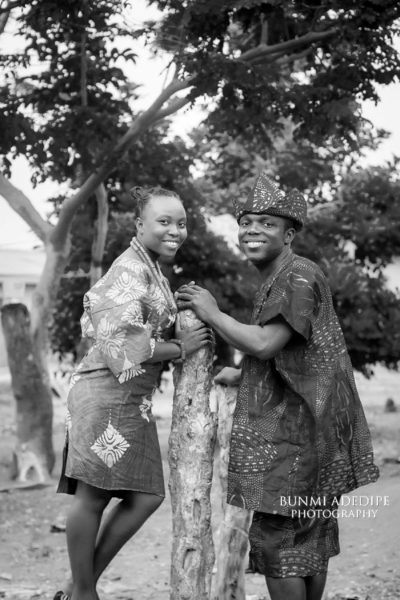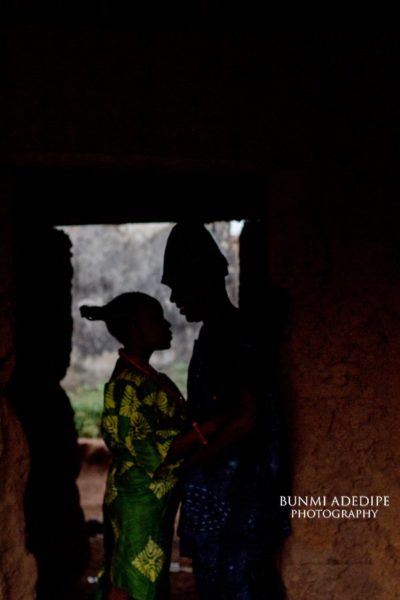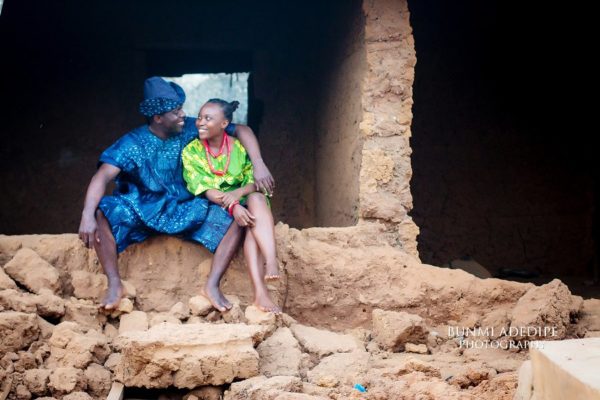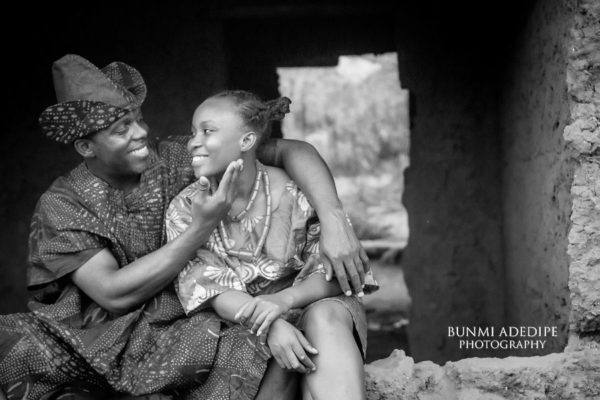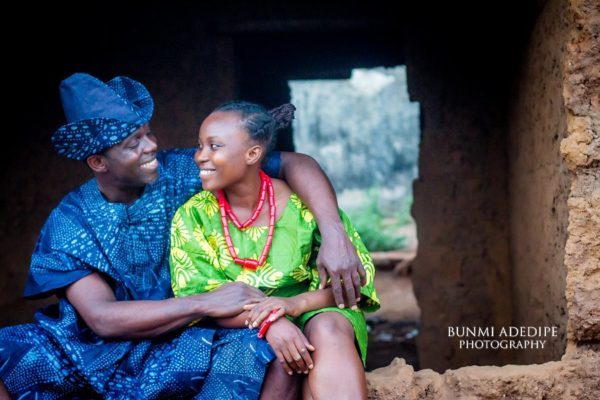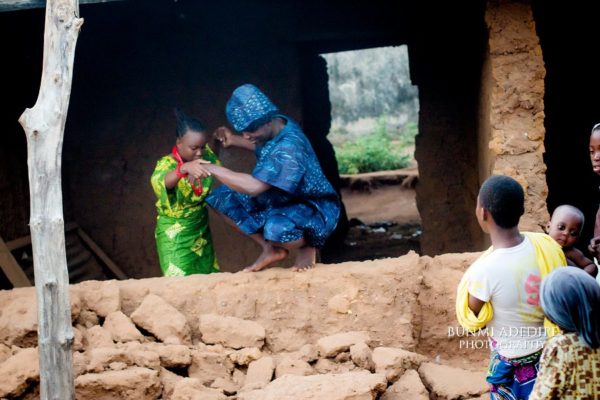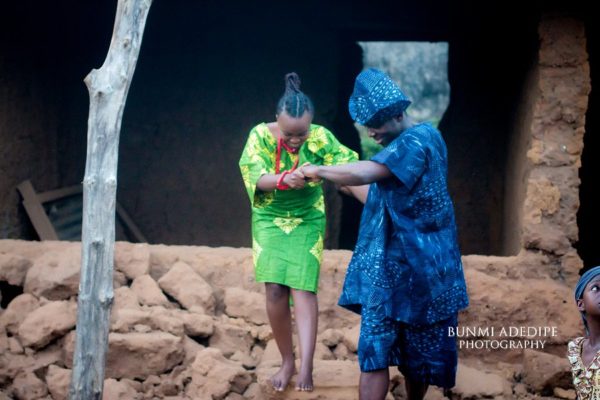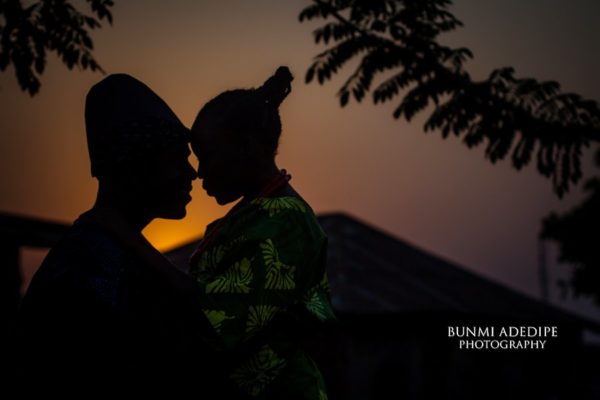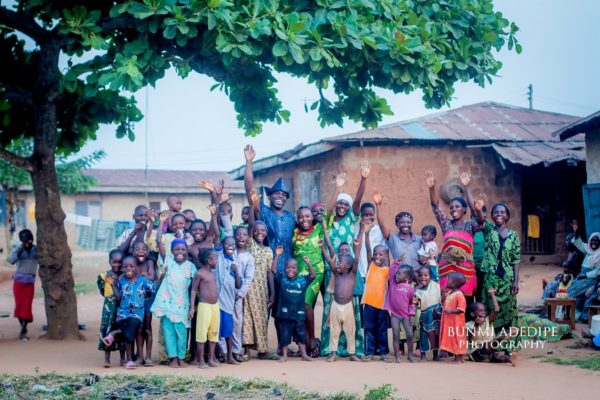 Photography: Bunmi Adedipe Photography | info (at) bunmiadedipe.com | bunmiadedipe.com 
Location: Moniya, Oyo State
________________________________________________________________________________
We love weddings as much as you do – get in touch for inquiries, inspiration & more!
E-mail: weddings (at) bellanaija.com | E-mail for #AsoEbiBella: asoebibella (at) gmail.com