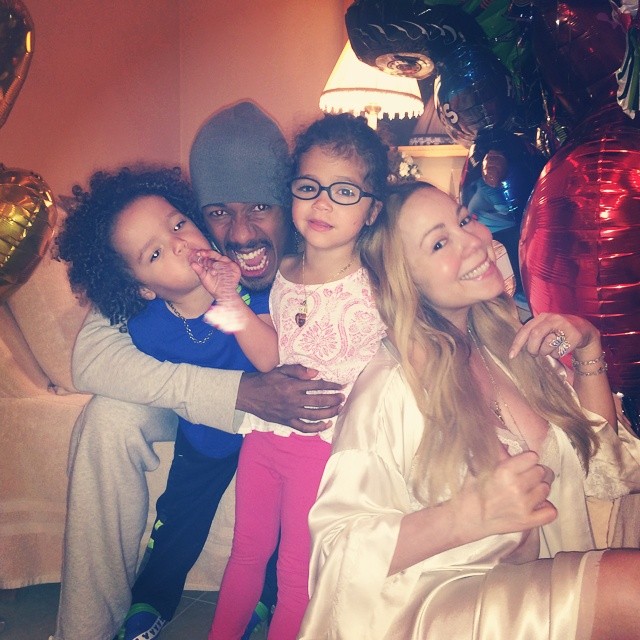 What about dem babies?
It has barely been 24 hours since BN brought you a feature on celebrities who are rumoured to be calling it quits, and now one celeb is speaking out.
Nick Cannon has revealed that he and his wife of six years Mariah Carey have been living apart.
In an interview with The Insider, he says "There is trouble in paradise. We have been living in separate houses for a few months."
He refused to say more, telling reporters that, "My main focus is my kids (Morroccan Scott Cannon and Monroe Cannon)."