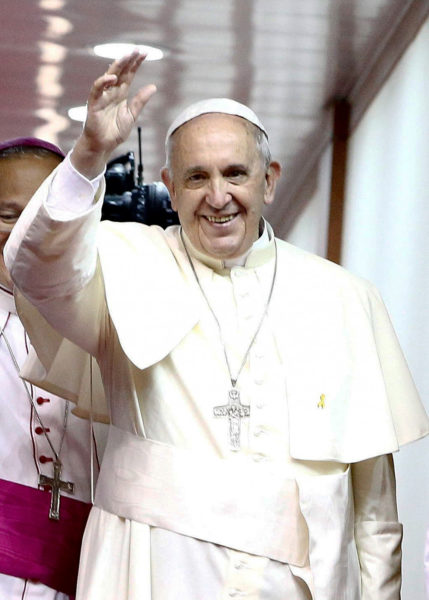 It appears that the Catholic Church is gradually adopting a more liberal stance towards gay people.
Just last week, BN brought you the news that Archbishop of Jos, Ignatius Kaigama, spoke out against the unfair treatment of gay people in Nigeria, stating that the Nigerian Catholic Church is opposed to discrimination against people because of sexual orientation.
And now, the Vatican is set to practice tolerance in affairs relating to homosexuals, according to The Guardian.
A two-week assembly of Roman Catholic bishops convened by Pope Francis at the Vatican, on Monday released a document calling for the church to accept and welcome gay people, unmarried/divorced couples, and children from "less traditional" families.
A section of the report titled, Welcoming Homosexual Persons, stated that although the church couldn't support gay marriage, it would find ways to may gay people feel more included.
An excerpt reads:
"Homosexuals have gifts and qualities to offer to the Christian community: are we capable of welcoming these people, guaranteeing to them a fraternal space in our communities?
Often they wish to encounter a church that offers them a welcoming home. Are our communities capable of providing that, accepting and valuing their sexual orientation, without compromising Catholic doctrine on the family and matrimony?"
On the issue of unmarried couples living together, the document states in part that "pastors should recognize that there are positive aspects of civil unions and cohabitation."