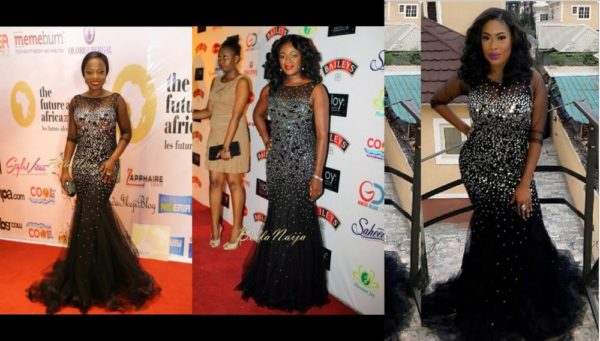 Hello style lovers!
It's time for another BN Pick Your Fave and this time we have three lovely ladies – Exquisite Magazine publisher Tewa Onasanya, TV Presenter Layole Oyatogun and music artist Annette Cookey.
The three of them wore a floor length black dress that features embellishments on the front and sheer sleeves.
Tewa Onasanya
Tewa Onasanya rocked her dress to the Exquisite Lady of the Year 2013 awards last year and she went without the sheer sleeves for her look.
Layole Oyatogun
Layole Oyatogun wore her dress a few days ago to the recently held Future Awards Africa.
Annette Cookey
Annette Cookey shared pictures of herself wearing the dress on her Instagram page.
So, who is your fave?