Pastor Poju Oyemade of Covenant Christian Centre got married to Toyin Fajusigbe, founder of production company StoryTeller Media, this February. The couple, who have known each other for over 10 years, celebrated their special bond in an elegant way in Lagos.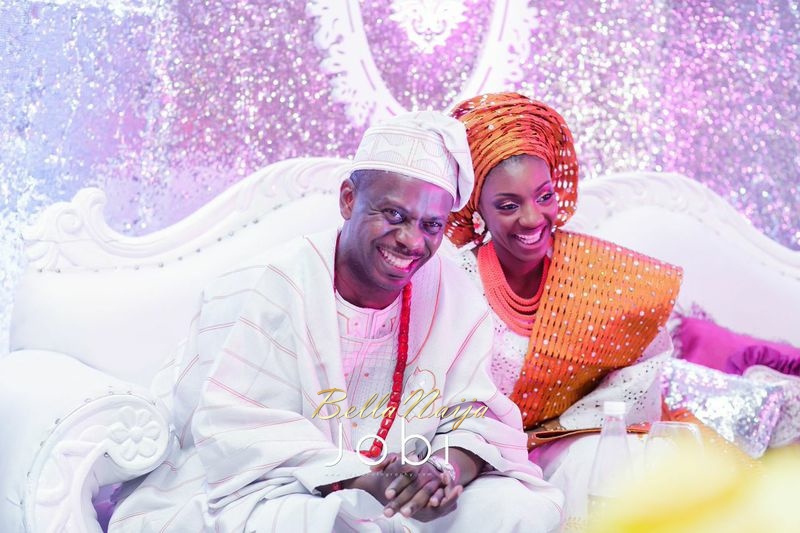 We brought you the first photos here, now we're elated to share the professional engagement and wedding photos by Jobi Photography, Chyder5 Photography and Femi Adewuyi.
Pastors, longtime friends and family, and of course, the congregation came out to celebrate with the couple. Their guests included Bishop David Oyedepo, Pastor Taiwo Odukoya and Pastor Wale Adefarasin, who took turns to conduct different parts of the ceremony and to bless the couple.
APC Vice Presidential aspirant and fellow pastor, Professor Yemi Osinbajo, Linus Idahosa, Kemi Lala Akindoju, Fela Durotoye, Mo'Cheddah and more also joined the couple to celebrate their union.
Star planners IPC Events handled the traditional engagement, while Zapphaire Dream Weddings, a subsidiary of Zapphaire Events, a longtime friend and former congregant of his church, planned the white wedding day.
Funke Bucknor-Obruthe had this to say about the couple, who are near and dear to her heart,
"This wedding was very dear to us at Zapphaire because I had known Pastor Poju for a very long time, as he was my former pastor and Toyin, a lovely aburo.

When we got the call to plan and coordinate, it was extremely joyous for us.

They knew what they wanted in terms of how they wanted their guests to feel at the end of the event.

They wanted guests who were made up of family, old school friends etc. to really be part of the celebration and not be removed from it like most events."
The reception decorator, Yewande of Sara O Events, was given free reign to design the hall and stage, so she decided to go for "grand and elegant, yet simple at the same time", words that perfectly capture the couple.
Nosa sang 'Higher' for the couple's first song, an emotional moment for all.
After the wedding was over, the groom Pastor Poju gave the vote of thanks, saying his bride Toyin is no stranger to him having known her over 10 years. He thanked everybody present and absent who made the day memorable to them.
BellaNaija Weddings wishes Pastor Poju & Toyin Oyemade a joyous life as One.
Be inspired!
~ Photography: Jobi Photography & Chyder5 Photography
~ Additional Photography (for Church Members' Reception Only): Femi Adewuyi
Special Reception for Church Members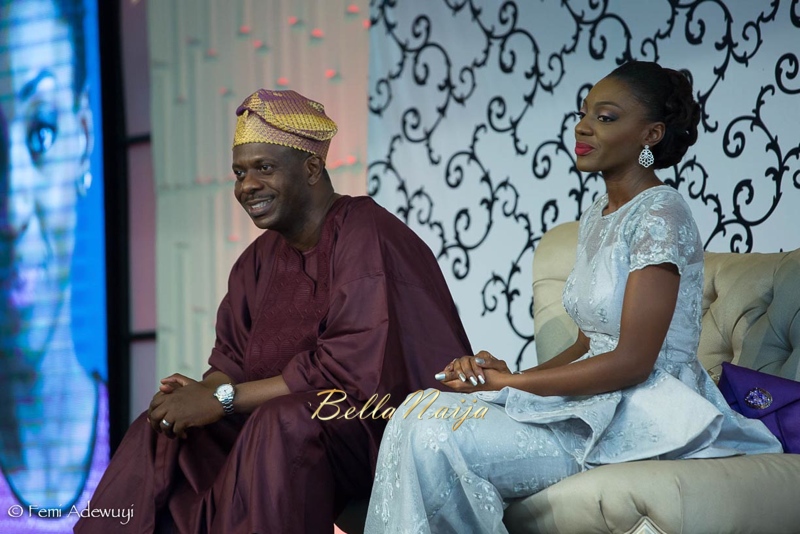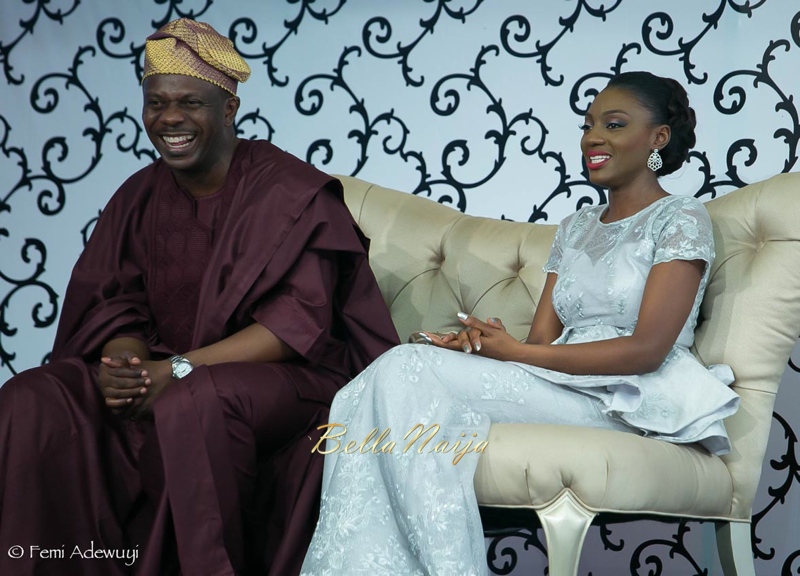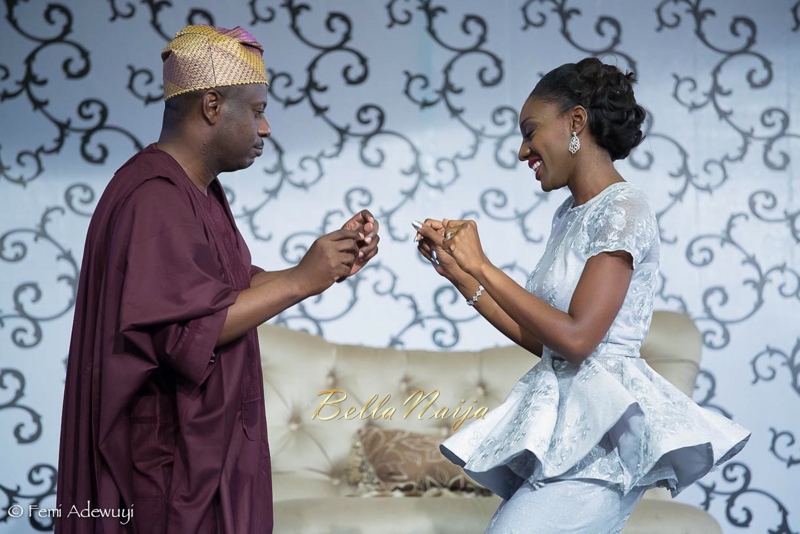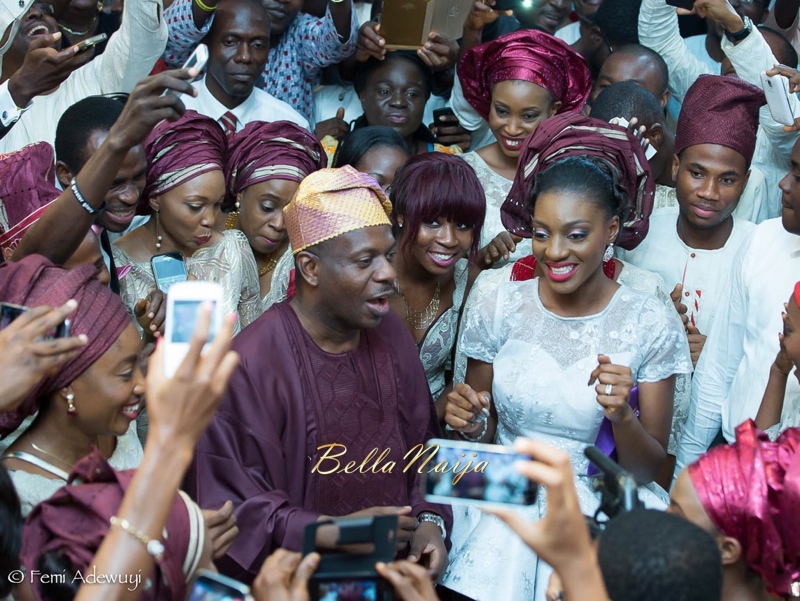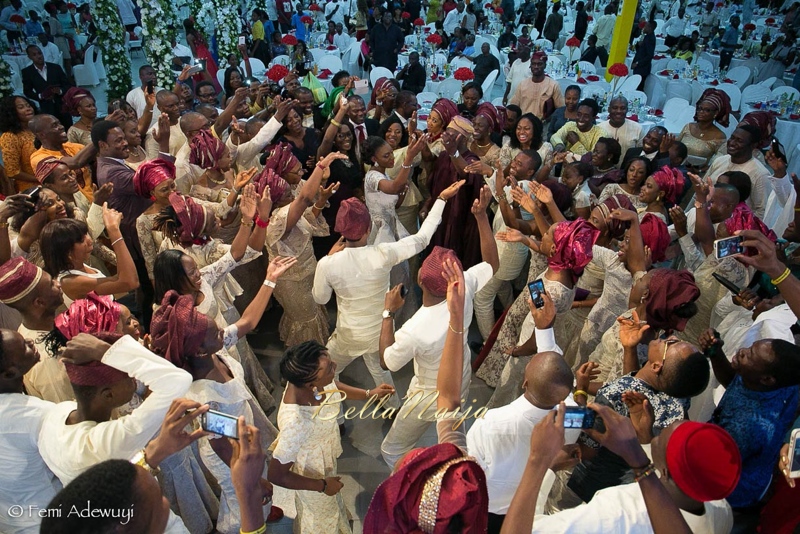 Photography: Jobi Photography | instagram.com/JobiPhotography & Chyder5 Photography | instagram.com/chyder5
Additional Photography: Femi Adewuyi | instagram.com/femiadewuyi
Wedding Venue: The Ark, Lekki | thearkeventcenter.com
Attire
Bride's Dress: Huddaya | instagram.com/hudayya
Bride's Makeup for Trad & White: Sit Pretty Makeup Maverick | instagram.com/sitprettymakeupmaverick
Vendors
Traditional Engagement Planner: IPC Events | instagram.com/IPCEvents
White Wedding Planner: Zapphaire Dream Weddings, a subsidiary of Zapphaire Events | instagram.com/Zapphaire_Events
White Decor: Sara O Events | instagram.com/SaraOEvents
Cake: Butter Cups – Cakes by Tayo
Food: Kemabom and Oleander
Desserts: Sweet Cravings, Helado Delicia and Ooh la la
Small Chops: Larry Spice and 12 Baskets
Cocktails: Exclusive Drinks and Delicious Decisions
Security: K-Square
Band: BJ Sax
DJ: DJ Mordu
MC: Oscar Oyinsan
Guest Artiste: Nosa