Hi BNers!
It's Wednesday again, and you should be super-excited that you would be getting all the scoop on the latest deals, discounts, sales and bargains available.
Check out the amazing offers for this week!
***
Get Casual Dresses for as Low as N3300!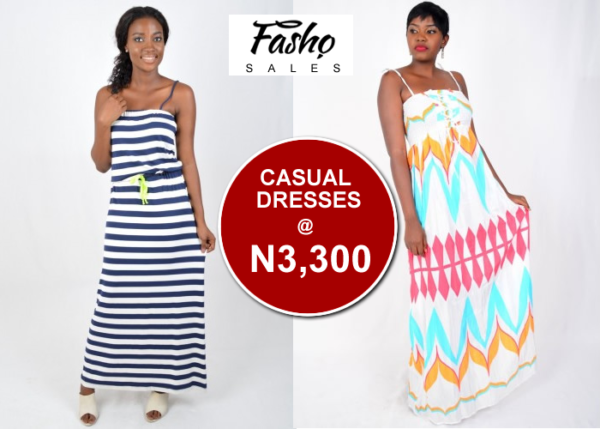 Get fantastic casual Turkey Dresses (evening and weekend outings) at the unbeatable price of N3,300 Naira.
For more information and to order , visit  www.fasho.com.ng for the best deals on Fasho Sales.
So look around and shop for less!
---
Get 20% Discount off an Exclusive Cocktail Training from Chops 'N' Fruits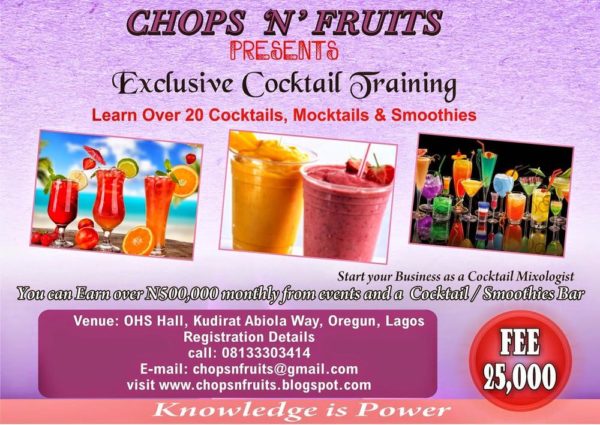 Have you been thinking of a viable business to start up?
Then you need to take advantage of this opportunity – The Exclusive Cocktails and Fruits Art training.
Fruit Art Training – How to create fruit trees for events, fruit designs for different events.
It will be 100% practicals and we would also have a business session on how to start up, getting your items, utensils, equipments, ingredients etc.
Date: 16th -17th, 23rd (2 weekends) May, 2015
Please note that the 20% discount is for early registration (before May 8th, 2015).
For registration, contact 08133303414 | email: [email protected] | Blog: www.chopsnfruits.blogspot.com
______________________________________________________________________________________________
Sponsored Content