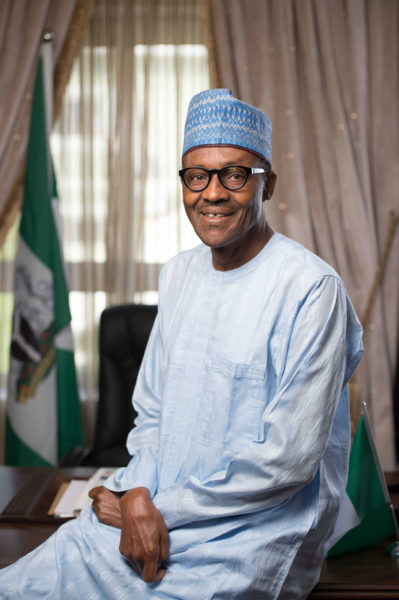 President Muhammadu Buhari has approved the appointment of 18 new Permanent Secretaries in the Federal Civil Service.
A statement issued in Abuja on Tuesday by the president's Special Adviser on Media and Publicity, Femi Adesina, said the president also approved the deployment of all the 36 Permanent Secretaries, including the new ones.
The new Permanent Secretaries include Ayotunde Adesugba, Alhaji Mahmoud Isa-Dutse, Taiwo Abidogun, Bukar Hassan, Wakama Asifieka, Jalal Arabi and Sabiu Zakari.
Others are Obiageli Nwokedi, Aminu Nabegu, Bamgbose Oladele, Alo Nwankwo, Shehu Ahmed, Ogbonnaya Kalu and Nuratu Batagarawa.
The new Permanent Secretaries also include Christian Ohaa, Bassey Apkanyung, Louis Edozien and Ugo Roy.
It stated that Shehu Ahmad had been deployed to Ministry of Agriculture and Rural Development; Sunday Echono, Ministry of Communications; Alhaji Sabiu Zakari, Ministry of Transportation and Mrs Ayotunde Adesugba, Ministry of Information and Culture.
According to the statement, Danjuma Sheni is now Permanent Secretary, Ministry of Defence; Shade Yemi-Esan, Ministry of Education; Fatima Mede, Budget and National Planning; Alhaji Mahmoud Dutse, Ministry of Finance and Bulus Lolo, Ministry of Foreign Affairs.
Amina Shamaki is now Permanent Secretary, Ministry of Health; Aliyu Bisalla, Ministry of Industry, Trade & Investment; Mr Bassey Akpanyung, Ministry of Internal Affairs; Taiwo Abidogun, Ministry of Justice and Habiba Lawal, Ministry of Science and Technology.
Others are Clement Illoh, Ministry of Labour and Productivity; Jamila Shu'ara, Ministry of Petroleum Resources; Binta Bello, Ministry of Women Affairs; Babatope Ajakaiye, Federal Capital Territory and Rabi Jimeta, Ministry of Water Resources.
Bukar Hassan is now Permanent Secretary, Ministry of Environment; Wakama Asifieka, Ministry of Niger Delta Affairs; Istifanus Fuktur, Ministry of Solid Minerals; Christian Ohaa, Min of Youth and Sports and Mr A.G. Magaji, Ministry of Works and Housing.
Others include Mr Louis Edozien, Ministry of Power; Jalal Arabi, State House; Mohammed Bukar, General Services Office, OSGF; Abbas Mohammed, Ecological Fund Office, OSGF; Ugo Roy, Council Secretariat and Aminu Nabegu, Special Services Office, OSGF.
Bamgbose Akindele is now Permanent Secretary, Political Affairs Office, OSGF; Alo Nwankwo, Economic Affairs Office, OSGF; Obiageli Nwokedi, Special Duties Office, OSGF and Innocent Ogbonnaya, Career Management Office, OHCSF.
The statement said S.K.Y. Adelakun would serve as Permanent Secretary, Common Services Office, OHCSF and Mrs Nuratu Batagarawa, Service Policy and Strategies Office, OHCSF.
According to the statement, the new appointments and deployments are with effect from November 10.