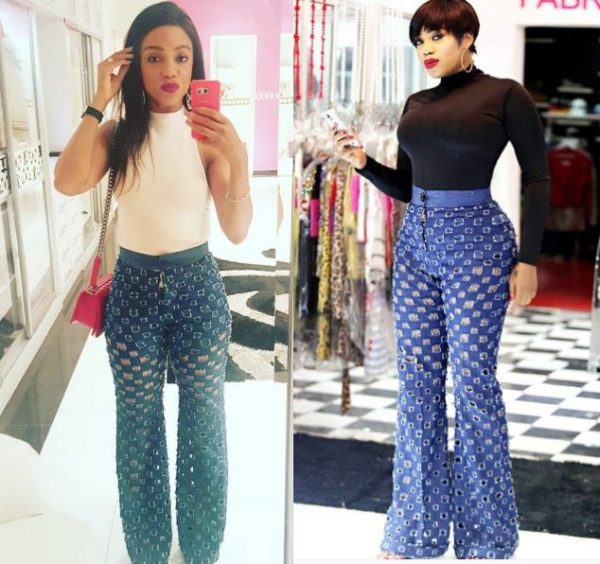 Hi BN Style lovers,
It's time for another edition of our BN Pick Your Fave and today we have two style divas – Fifi Umenyiora and Toyin Lawani of TiannahStyling both rocking a unique pair of denim pants from TiannahStyling.
Toyin Lawani rocked the pants back in 2015 for the Pepsi Rhythm Unplugged concert. She paired it with a long-sleeved black shirt and kept the rest of her look simple.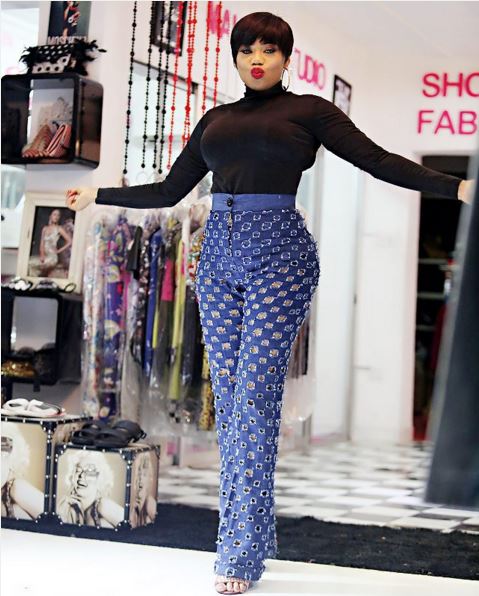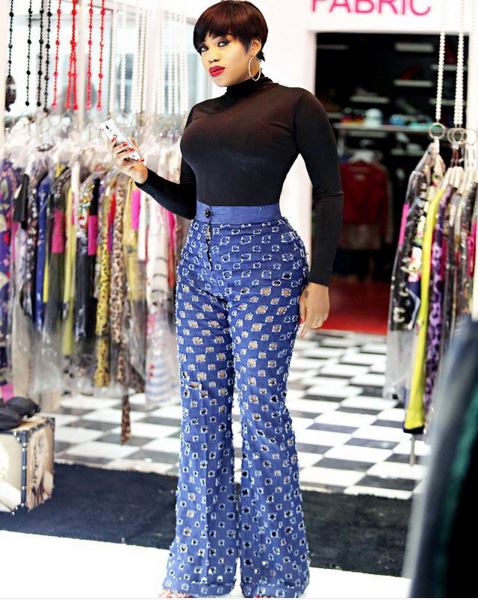 Fifi Umenyiora rocked the pants for a day about town and she paired it with a tan blouse while adding a pop of colour with her pink bag.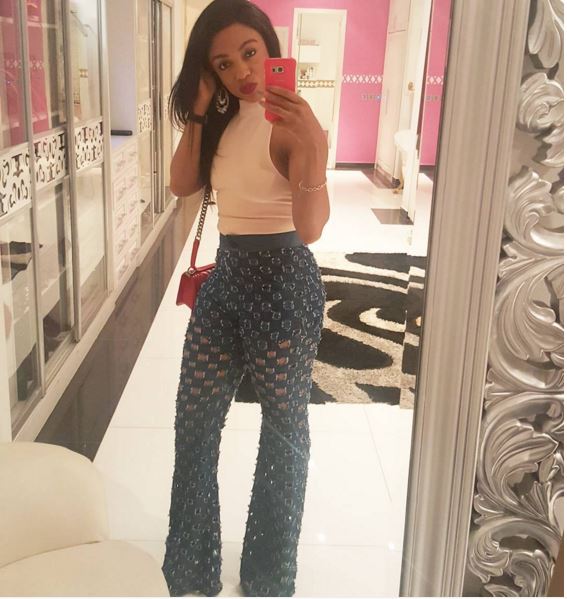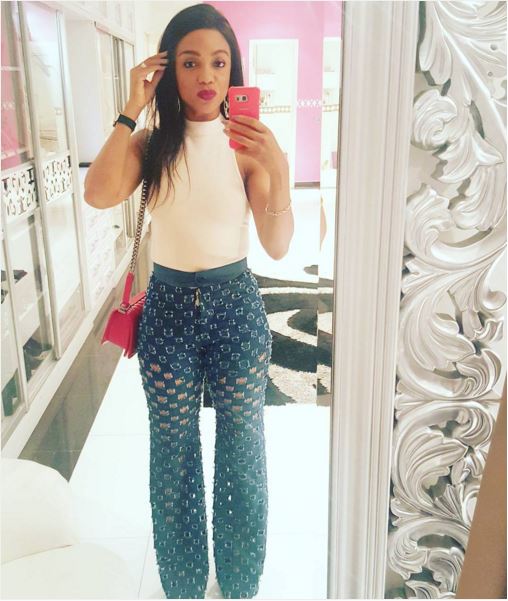 Which look is your fave?