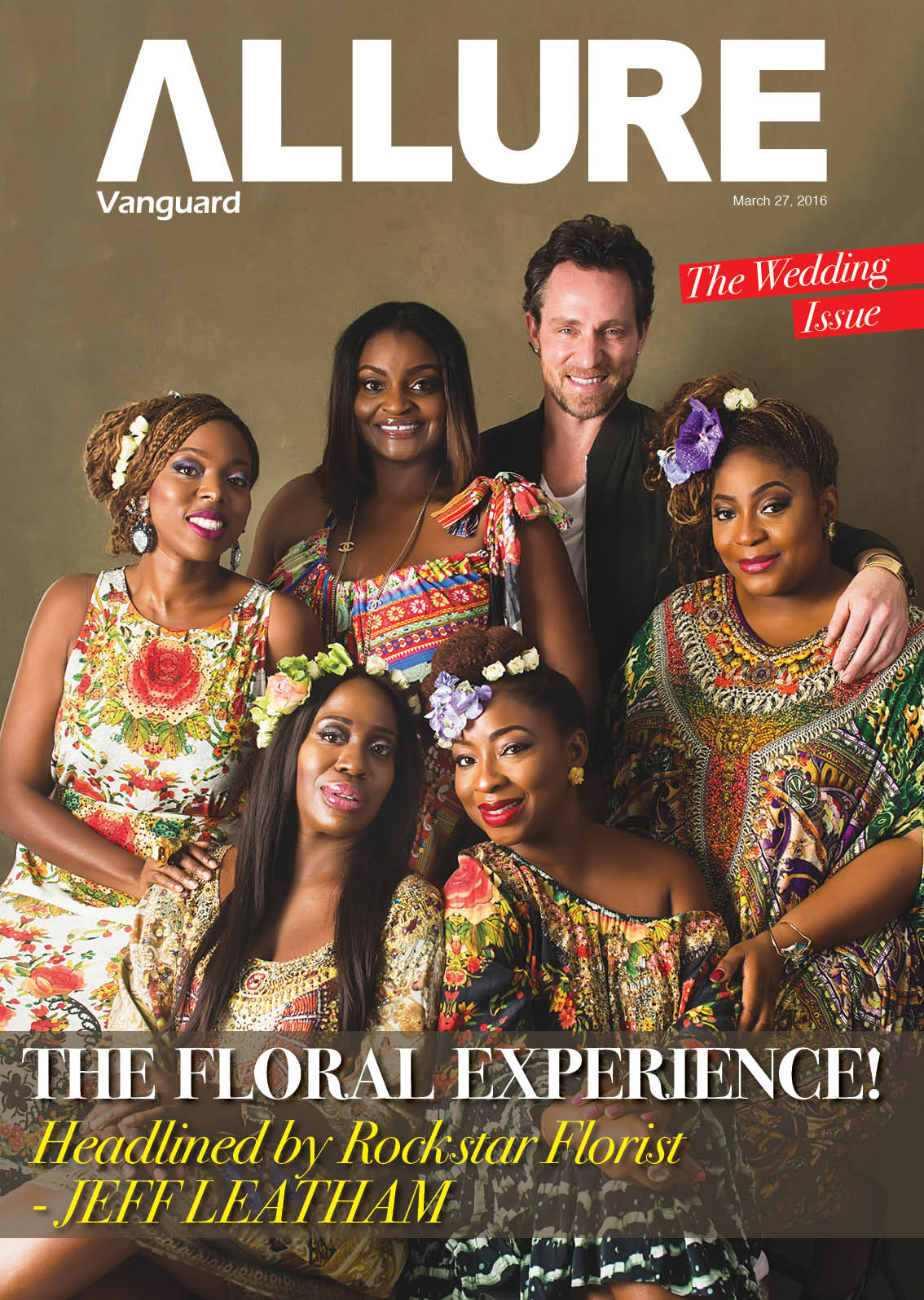 The Jeff Leatham Floral Experience Lagos cover Vanguard Allure's newest wedding edition, out today!
Rockstar floral designer Jeff Leatham was in Lagos this past week for an exciting and inspiring masterclass tagged The Jeff Leatham Floral Experience, gala dinner and industry class.
The master of floral design himself and the creative collaborators in Lagos – Sade Awe of The Bridal Circle, Oghogho Asemota of Aralia by Nature, Moji Akinkunmi of Angelika's Home Store, Ata Ashiru of Ink Hearts Studio and Yewande Rwang-Dung of Sara O Events that were instrumental in putting together the magical experience.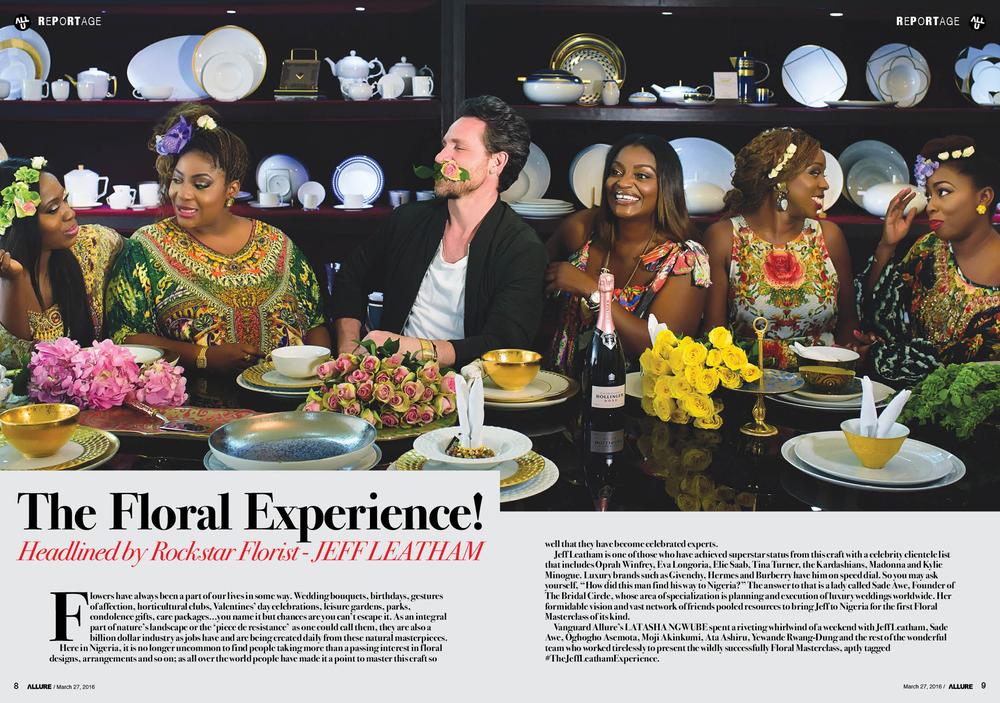 The edition is out today!
Credits
Creative Direction & Interview: Latasha Ngwube | @latashalagos
Photography: Jide Alakija | @alakijastudios
Cover Outfits (for all except Jeff): CAMILLA courtesy of Designers Club Lagos | @camillawithlove @designersclublagos
Location: Angelikas Home Store | @angelikasthehomestore
Styling: @latashalagos & @wignouthair
Makeup: Modupe Onanuga for Makeup by Mogizzie | @makeupbymogizzie & Makeup by Ekene @makeupbyekene
Jewellery: Kareema Mak | @kareemamak
Creative Assitant/Intern: Anne Okwuzi