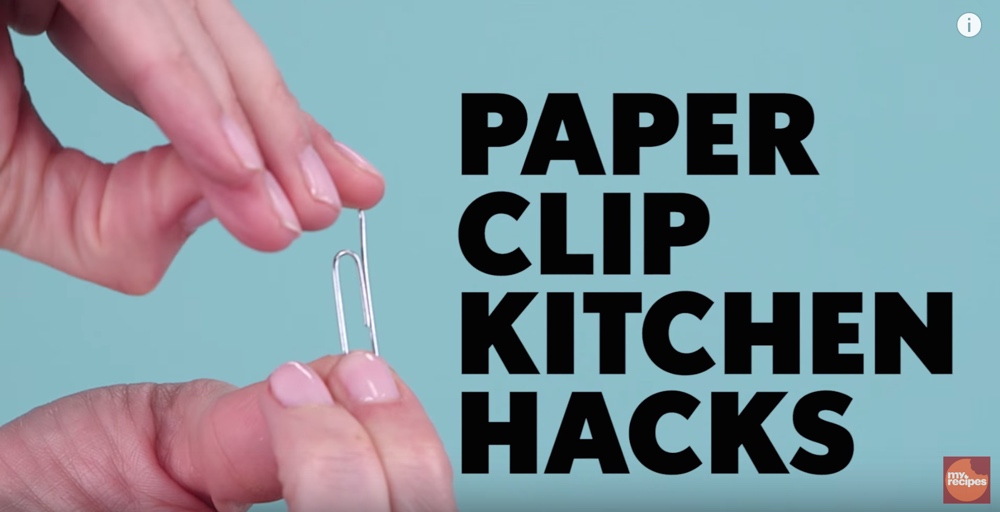 First it was combs in the kitchen, now it's paper clips? We're loving these life hacks! In this video MyRecipes.com shows us how paper clips can be used in the kitchen and not just as boring old office stationery.
The video demonstrates we can use paper clips to unclog salt shakers, keep our chips fresh, keep our bread from getting stale and help us peel our oranges!
See photos
Watch the video
Will you try this out?