Popular OAP Freeze has surprised fans by revealing his young son. In an exclusive interview with SDK Blog in July 2015, Freeze revealed that he had just welcomed a baby boy with his partner but he never shared any photos.
Now we get to see the little cutie who is a spitting image of his dad.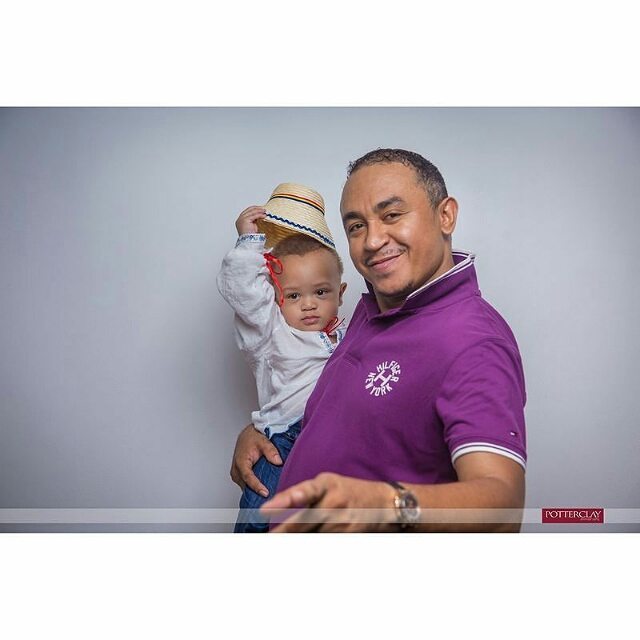 In his new interview with Kikimadu.com; Freeze who recently turned 40, shared the story of his early days and progression to his present career heights.
On his Early Childhood
I had a beautiful childhood, I was born in Cluj Napoca in Romania and I lived with my mum, my grandmother, my great grandmother and my great, great grandmother because my parents were still students at the time, my mum was a Law student while my father was a medical student. I actually had a very pampered childhood, with about three old women constantly doting on me. My first language was Hungarian, and I also spoke Romanian. We moved back to Nigeria in 1979 when I was only 3 years old and because I really didn't have anyone to speak Hungarian with, I forgot the language and learnt Yoruba, but I still speak fluent Romanian.
On his Business Ventures beyond being an OAP
There was a time in my life when I traded heavily on stocks and it paid off moneywise and gave me the opportunity to own a lot of my watches. I hardly sell my watches because I am a collector however, I have sold twice because the exchange rate difference was too much of a temptation to ignore. I still do a lot of consulting for top brands and I help people purchase rare and limited edition watches at a fee, I also MC at high profile events.
On his Long Term Goals
I don't have career or business goals like most people do but I see myself happy and I see myself achieving whatever it is I want emotionally, spiritually and financially. I want to contribute my quota towards changing humanity, I want to be a spokesperson for the poor and the down trodden. I also want to be a spokesperson for the oppressed, for example, what I did for the Lekki Gardens guy who I believe was being witch hunted. I believe in justice for all and in 10years time, I see myself being recognized for my contribution towards the pursuit of justice for all.
Read the complete interview and more photos HERE
Photo Credit: Potterclay Photography