Ciara and Russell Wilson are happy newlyweds and they are not shy about "what went down last night".
The couple famously decided to remain celibate before tying the knot.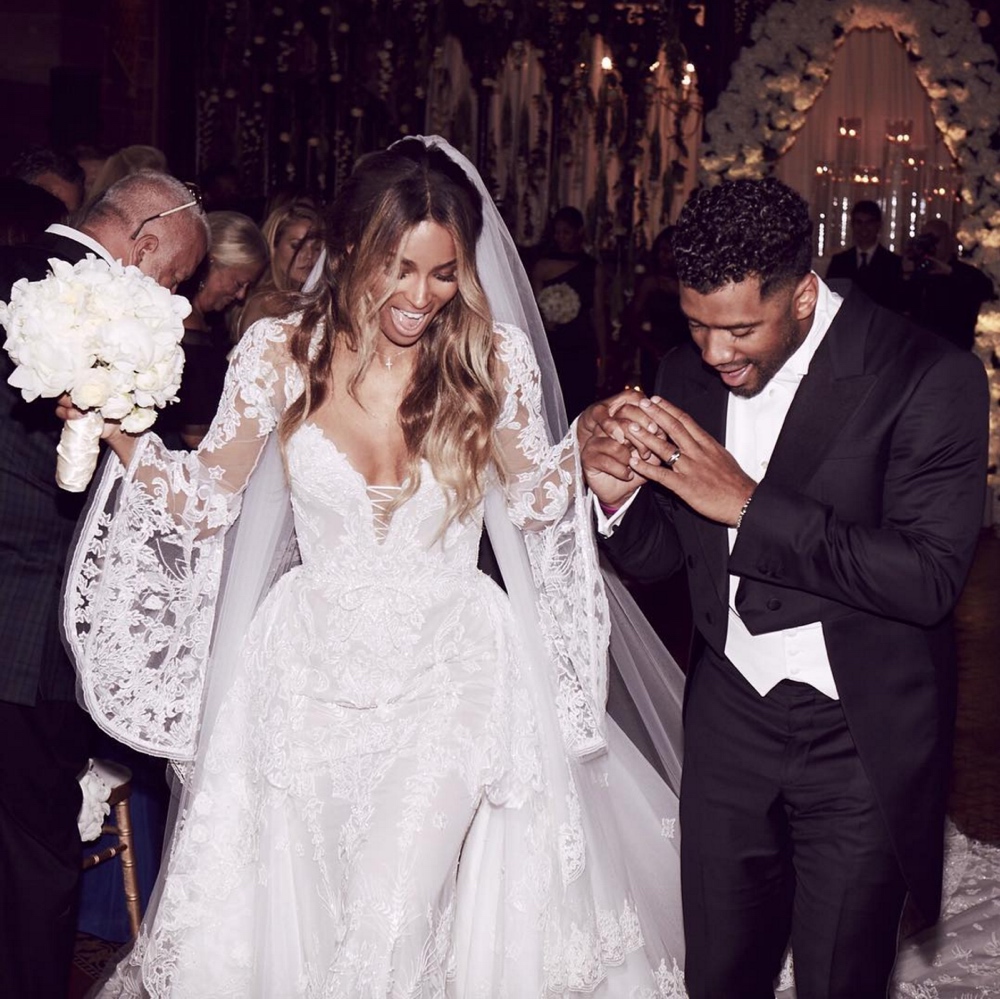 Earlier in the day, TMZ shared photos of Russell and Ciara "looking dazed" on the morning after their wedding.
Now, the couple has joined the chatter.
Watch to hear what Ciara and Russ had to say about their wedding night.

Ciara says "so baby you know what we are doing tonight…"
Russell then answers, "what we did last night and we are gonna do it multiple times"
Ciara ends by saying "he sure wasn't lying" with a big smile on her face.
The couple continue with more playful banter. Watch above.
**
It's all good Ciara and Russ. You earned it!