All the Highlights from the TIDAL X: 1015 Concert with Beyonce, Robin Thicke, Nicki Minaj & More
Saturday night's TIDAL X: 1015 concert included big music stars like Beyoncé, Robin Thicke, Nicki Minaj, Common, T.I., Alicia Keys, and Lauryn Hill, along with up-and-coming acts like Lil Yachty and Bebe Rexha.
The annual concert — TIDAL's second — raised money for the Robin Hood Foundation, which aims to end poverty in New York, and featured video interludes touting the importance of education.
There was also a focus on the election. After performing "Deep," a Nas collaboration about police violence, Robin Thicke said, "Make sure to register to vote — and don't vote for the white man," while Nicki Minaj seemingly slammed Donald Trump's spouse when she said, "Barack needed a Michelle and Bill needed a motherf—ing Hillary. You better pray to God you don't get stuck with a motherf—ing Melania."
Beyonce also took to the stage at the end of the night to urge people to vote. She said "Sometimes I feel very powerless. But doing nothing right now is not an option y'all … We are not helpless. The fire is still burning. Please go out and vote this November."
See photos from the TIDAL X concert below.
***
Red Carpet
Show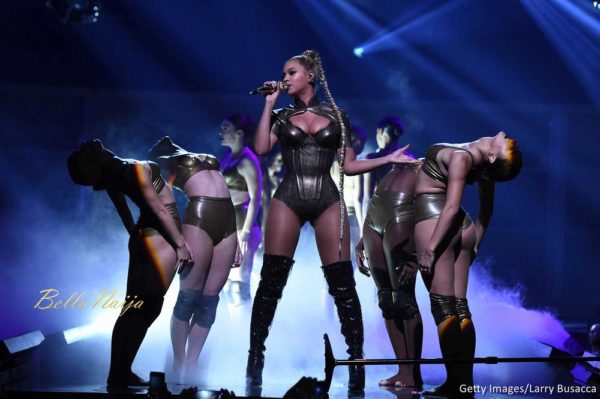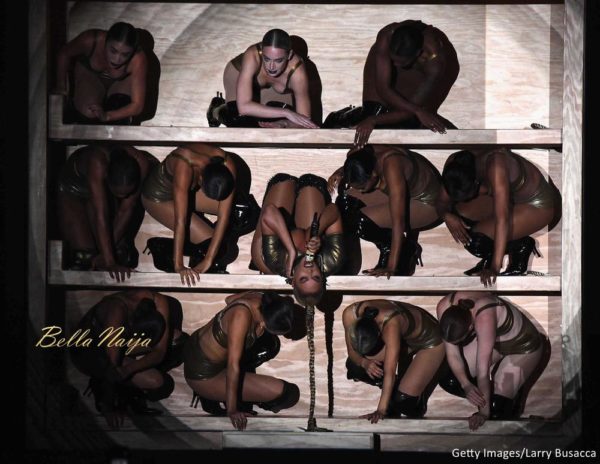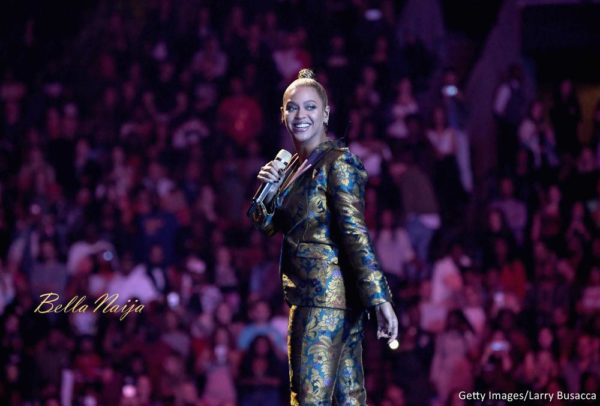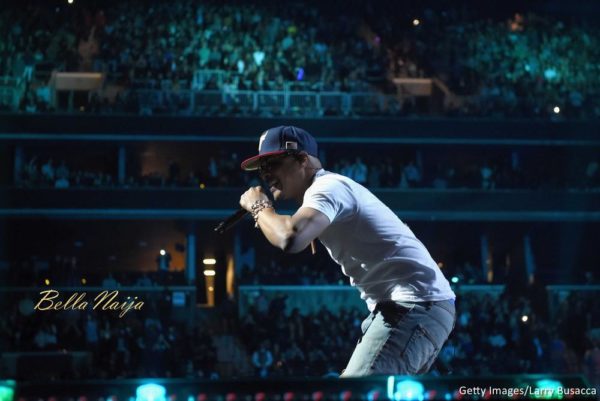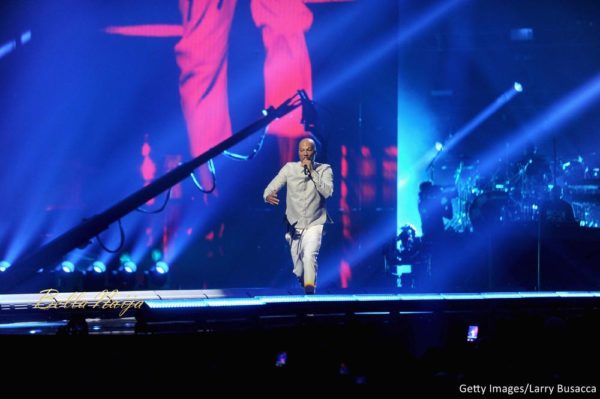 Photo Credit: Getty Images/Brad Braket | Larry Busacca